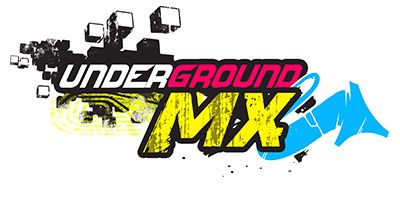 Underground MX returns to the series schedule to host round two of AMA Pro Racing and round one of the amateur racing in 2023.
Special Information:
Pre-Registration Coming Soon!
Camping Hook Ups Available - More information coming soon!
Promoter Information
Lonestar Quad Racing, LLC
Michele Manshack
(832) 445-7142
[email protected]
RV/Camping:
RV Hook-ups are limited;
Camping spots are free
THE INSIDER'S GUIDE
One of the best things about Underground MX Park is our location. We're just an hour outside of Dallas in lake country, an area with a vibe all its own. You don't need to head to the city for good food, shopping, or a place to stay. We have it all within minutes, with dozens of options to choose from.
1. WELL-KNOWN BRANDS
If you want familiar names like Chilis, Pizza Hut, Cici's Pizza, Dominos, Taco Bell, Jack in the Box, Dairy Queen, Taco Casa, Chicken Express, Burger King, McDonalds, Denny's, La Quinta, CVS, WalMart, Lowes, AutoZone and more, you're less than 15 minutes away from it all in Gun Barrel City. (Head south on 274 to the light, then east on 334.)
2. GROCERIES
Dollar General in Kemp or Spring Market can provide some of the basics. The nearest grocery store is the Brookshires in Seven Points, just four miles south on 274, past the traffic light, on your left. Gun Barrel City has a WalMart Super Center, and Mabank also has a Brookshires on 198.
3. LOCAL FLAVORS!
TEX-MEX:
• GUN BARREL CITY – Jalapeno Tree and Hectors (on 334) offer consistently good TexMex Cuisine and some of the best Margaritas on the lake.
• KEMP – Head north on 274 into Kemp. Take a left at the light, and just past Dairy Queen you'll find a tiny little Mexican joint called La Fuente. Try the burrito fully loaded. You'll love it!
• MABANK – BnR Country Grill is the place to go for great burgers, fries, pizza. No reservations required! And now Dickies BBQ is in town (corner of 198 and Bus 175).
• SEVEN POINTS – Head south on 274 and you'll end up in Seven Points. Take a left at the light, and El Jacalito is directly on your right or go a little further to El Manantial, also on your right (across from Cedar Creek Brewery). Here you'll find awesome chips and salsa, cold drinks, plus live, local entertainment.
BURGERS, FRIES & SUBS
• Sonic and Dairy Queen never disappoint, and Subway is a track favorite. You'll find DQ locations in every direction: Kemp, Seven Points, Gun Barrel City and Mabank. Sonic is also in Kemp (274), Seven Points (334) and Gun Barrel City (198), and SUBWAY can be found in Kemp , Gun Barrel City and Mabank. WalMart has a second GBC Subway.
• Bean & Burger in Mabank is another favorite, and you won't leave hungry. Their burgers are big and juicy, and the beans – well, you just have to try them!
HOME COOKIN'
If you need a good home cooked meal, from soup and grilled cheese to country fried steak slathered in rich, creamy gravy, we've got a place for you.
Local Favorites
• GUN BARREL CITY – Try it cafeteria-style at Cochrans Café, for awesome catfish, fried chicken, fried okra, and more. GBC also has the Huddle House, where you can get a great cup of coffee and a waffle that sticks to your ribs – 24 hours a day.
• MABANK – Mabank Café on 198 serves up some of the heartiest breakfasts around, as well as delicious homemade soups, breads and pies. Open breakfast and lunch.
• SEVEN POINTS – You may have to wait in line, but at McClains, the down home cookin' is worth the wait. You'll find it on the Northeast corner of 274 and 334 in Seven Points.
GO FISH
• We can't bring you to lake country without recommending you try the fish. Catfish Corner in Seven Points has been a local favorite for decades, and Lake Jackson Seafood in Gun Barrel City receives rave reviews for its Cajun-inspired menu.
ITALIAN
• In Seven Points, check out Tavi's on 334 as you head east towards Gun Barrel City. If in Gun Barrel City, you'll want to head to Vetoni's which is over on 198.
QUENCH YOUR THIRST
• Cedar Creek Brewery is the place to be in Seven Points, with several craft beers to chose from and some really awesome food choices at Plowboys right in the Brewery. Great outdoor area too!
• COFFEE: Starbucks is now in GBC and check out Coffee Love also in Gun Barrel City – located in the Bealls shopping center.
SHOP BUZZ - LOCAL FLARE
Here are a few places for fun shopping in Underground MX Territory.
• GUN BARREL CITY – Bealls, CATO, Factory Connection and Hibbetts Sports offer clothing for all ages, or check out Lake Escape for unique décor. If you like the unusual, visit Funky Junk located on 334
• KEMP - Mickies is near by and easy to find. Head north on 274 and take a left at the light, you'll find Mickie's about a half mile down on Business 175 on your right, with purses, jewelry and fun accessories for women and girls of all ages.
• SEVEN POINTS – Big Daddy's Flea Market – head south on 274 past the light and go a mile or two down the road and you'll find Big Daddy's Flea Market on your left. With more than 100 vendors on Saturdays and Sundays, you can even find the kitchen sink.