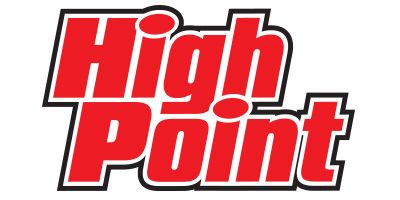 On April 30 through May 1 ATVMX will return to the famous High Point Raceway in Mount Morris, Pennsylvania for round four of the 2022 season.
Special Event Information:
• Boil Water Advisory: Please be advised that Dunkard Township, the township High Point Raceway is located in, has a Boil Water Advisory. If you can fill your water tanks before you arrive at the track please do so. Do NOT drink the water without boiling it first if you fill your water tank at the track. Bring all water to a boil, let it boil for one minute, and let it cool before using or used bottled water.
• Vintage 2-Stroke class will be run at High Point, Ironman, Sunset Ridge, Briarcliff, PVR, RedBud and Loretta Lynn's. This is NOT a series class, but trophies will be awarded at the events.
In the early 1970s, enterprising motocross race promoter Dave Coombs Sr. went on the search for the perfect motocross track. He had tried a couple of tracks in West Virginia that weren't big enough, and then one in Keyser's Ridge, Maryland, but that track's rocky soil didn't find favor with the riders. In the fall of 1976, he moved his races to Mount Morris, Pennsylvania, just across the state line above Morgantown, West Virginia, using the rich soil of a farm owned by the Holbert family, who were racers themselves.
High Point Raceway opened in September '76, but the original layout would soon change. Shortly after opening, the Maico factory team stopped by looking for a place to practice while following the Trans-AMA Series, and they decided to revamp the track layout to make it more European, incorporating more hills and off-camber turns. Sylvain Geboers, Adolf Weil, and Hans Maisch laid down fallen tree branches and built small rock piles to outline where they should go. In doing so, they created the basic design that High Point uses to this day.
The High Point circuit uses the land's natural elevation to create uphill double- and triple jumps and long sweeping corners in a natural amphitheater setting. To go fast on this highly regarded track today, riders have to dial in skills that were perfected three decades ago.