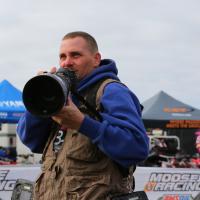 Ken Hill
Time
Monday, April 12, 2021 | 2:15 PM
FOR IMMEDIATE RELEASE
Phoenix Racing's Joel Hetrick Goes 1-1 in Texas
Wienen and Ford Round Out Top Three Overall
CONROE, Texas (April 12, 2021) - Round two of the 2021 ATV Motocross Championship Series (ATVMX), an AMA National Championship, headed to the Lonestar state while another epic battle was on tap as defending champion Wienen Motorsport/Maxxis/SSi Decals/Fly Racing/Yamaha's Chad Wienen was looking to capitalize on his win at the opening round.
With equal determination, Phoenix Racing/CST Tires/Elka/Walsh Race Craft/Moose Racing's Joel Hetrick looked to shake loose the demons that cost him a win at round one, setting the stage for a Texas size throw down. The anticipation to see what Hetrick had in store for the 2021 season aboard a Yamaha was somewhat answered in Daytona when he passed Wienen for the lead and began opening up a sizable lead before encountering lapped traffic that ended his day after a win looked like a sure thing. The new steed showed us all a taste of the flavor Hetrick aimed to bring in the new season and was about to be unleashed at the Three Palms Action Sports Park.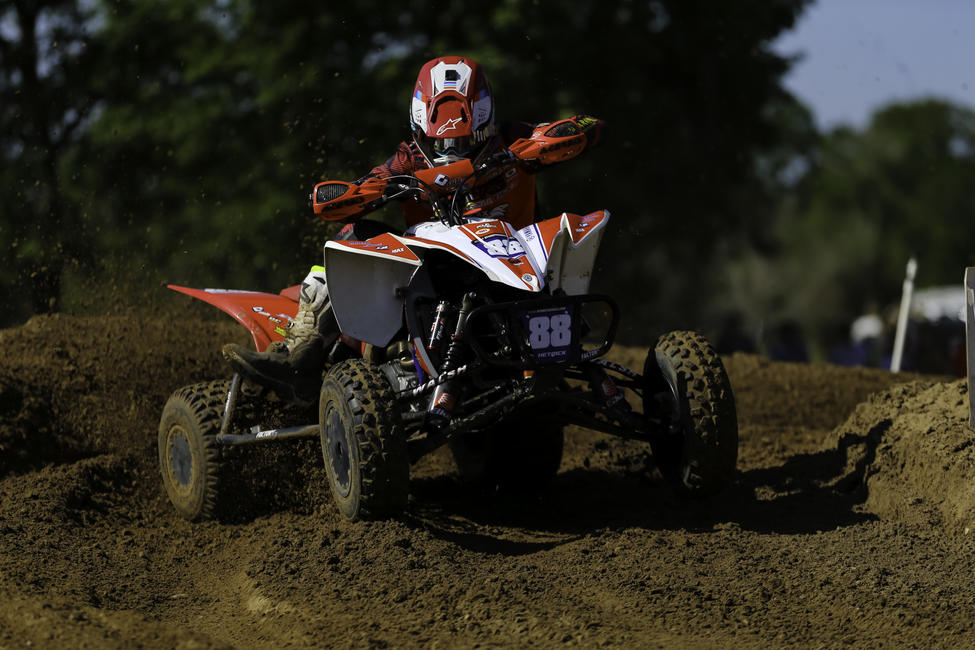 Hetrick would fire the first round taking the fastest qualifier to send notice he was here to win and set things right after the ATVSX. Everyone in attendance was seeing first-hand that the change to Yamaha was a good fit and working well, which spells big trouble for anyone looking to take him down a few notches. Hetrick made quick work of the Three Palms facility and would be followed closely by Wienen and hometown favorite Ford Brothers Racing/Fly/SSi/Maxxis/DWT/Maxima/Fourwerx/Walsh-backed Bryce Ford as the top three all readied themselves for the first moto.
The gate would drop and the holeshot fell to Hetrick as he opened up a commanding led and set the pace early on. That pace continued relentlessly as Hetrick powered his way to the moto one win proving once again he is the man to beat. Moto two would be a near copy as Hetrick streaked off the gate, however this time he would be challenged by B. Ford who was credited with the holeshot. With the lead taken, it was clear track for Hetrick as he closed out the second moto with a win giving him his first overall victory of the 2021 season.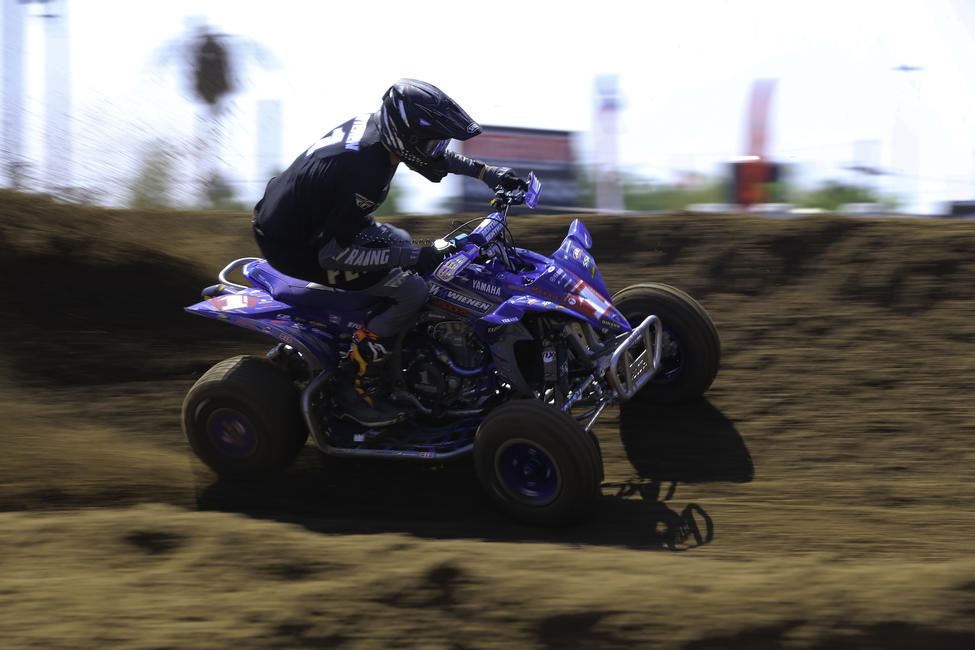 Returning multi-time champion Wienen knew he was going to face another season doing battle with one of the fastest riders on an ATV. Wienen put forth the effort in moto one after getting a mid-pack start and would ride behind GennUSA Racing/Integrated Concepts/CST Tires/Walsh Race Craft's Nick Gennusa and B. Ford until mistakes opened the door for clean passes to be made giving a solid second to Wienen. Moto two would see a better start as Wienen charged to the third place position and quickly passed B. Ford as Hetrick sat squarely in his sights. With no big mistakes by the leader, Wienen would claim second in moto two for a well-earned P2 on the weekend.
For the Ford family, racing on their home states soil means the amount of pride they have skyrocketed. B. Ford was upfront all day taking to the track holding second in moto one until a mistake cost him a position. His moto two holeshot had the hometown fans cheering, but he would only be able to fend off Hetrick and Wienen for a small amount of time. B. Ford would cruise to a third overall, but there is definitely more potential waiting to be unleashed as another podium contender has his own career history to write.
New to the AMA Pro class for 2021 is ML2 Motorsports/Walsh Race Craft/Maxxis/Yamaha's Max Lindquist, who has been quietly waiting for his chance to make his own mark on the new season. After powering his way through a ton of classes over the past several years, his time amongst the best in the world is here, and he has now put his name out there this round. After bad starts, Lindquist showed amazing speed and control as he battled through the pack to go 5-4 and earned fourth overall.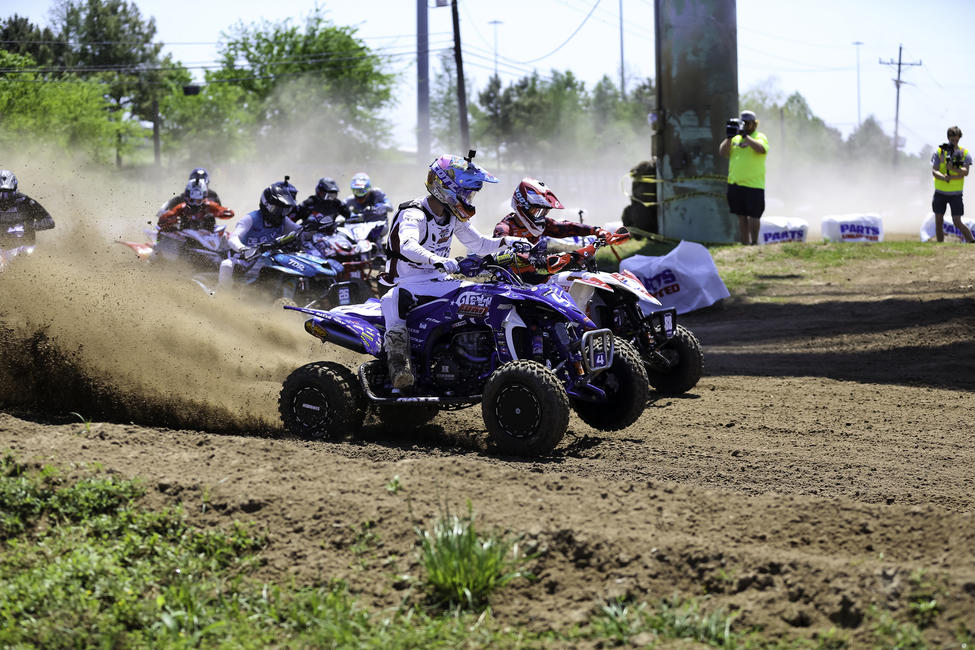 Taking home fifth overall was Gennusa. After going 4-6 on the day, Gennusa seems to be in a bit of a rut as he has been struggling to consistently finish inside the top three the past couple of seasons. With a second overall at round one, Gennusa was looking to battle at the front once again, but with alot of racing left in the season you will have to keep an eye out for him to do well at upcoming rounds.
Phoenix Racing's Jeffrey Rastrelli came through to bring home sixth overall after going 8-8 on the day. In moto one, Rastrelli would find himself back in 13th working his way through the pack to pull off a top 10 finish. Then in the second moto of the day Rastrelli would lose the 7th place position, but he would manage to hold onto that 8th place until the checkered flag flew earning him sixth overall.
Lindquist (left) and Gennusa (right) rounded out the top five overall in Texas.
Photo: P3 Photos
Ford Brothers Racing/Fly/SSi/Maxxis/DWT/Maxima/Fourwerx/Walsh's Cody Ford came through to earn seventh overall while Stanfield Motorsports/Nine6Nine/Corrosion/TDR/Maxxis' Logan Stanfield earned 8th overall on the day. Both Ford and Stanfield battled with each other throughout the day.
After being unable to finish moto one due to a mechanical issue, JH Racing/FTR Graphics/Fly Racing/Walsh Race Crafts' Westley Wolfe came back through to take fifth in moto two. With a moto score of 13-5, Wolfe would finish ninth overall on the day. TDR Motorsports/OnTheBox Performance/Pafford EMS/Decker Training Facilities' Brandon Hoag rounded out the top 10 overall in Texas.
The series next round will hit the legendary dirt in Mount Morris, Pennsylvania at High Point Raceway, on May 15th and 16th. As this track is known to be fast and hard packed, the action should be intense with a class full of racers all looking to unseat Hetrick.
Three Palms ATVMX Results and Points Standings
Conroe, Texas
Round 2 of 10
April 10, 2021
2021 AMA Pro Class Event Results:
Joel Hetrick (1-1)
Chad Wienen (2-2)
Bryce Ford (3-3)
Max Lindquist (5-4)
Nick Gennusa (4-6)
Jeffrey Rastrelli (8-8)
Cody Ford (7-9)
Logan Stanfield (6-10)
Westley Wolfe (13-5)
Brandon Hoag (14-7)
Overall National Championship Standings:
Chad Wienen (69)
Joel Hetrick (56)
Bryce Ford (55)
Nick Gennusa (55)
Max Lindquist (52)
Westley Wolfe (44)
Jeffrey Rastrelli (40)
Logan Stanfield (38)
Brandon Hoag (37)
Michael Allred (34)
For more information on the ATV Motocross National Championship, visit the series official website at www.atvmotocross.com or call (304) 284-0101. Join the conversation on the series social media channels, along with receiving the most up-to-date news and exclusive content.
About the ATV Motocross National Championship:
The ATV Motocross National Championship, an AMA National Championship, is the nation's premier amateur and professional ATV motocross series, hosted at top motocross facilities nationwide. The 10-round AMA Pro and 9-round amateur series features the Nation's best racers, teams and sponsors, and is America's largest and longest-running ATV national motocross program. Since 1985, the series continues to expand and produce top talent from the amateur ranks, while premiering the professional class. For more information, please visit www.atvmotocross.com.
About the American Motorcyclist Association:
Founded in 1924, the AMA is a not-for-profit member-based association whose mission is to promote the motorcycle lifestyle and protect the future of motorcycling. As the world's largest motorcycling rights and event sanctioning organization, the AMA advocates for riders' interests at all levels of government and sanctions thousands of competition and recreational events every year. The AMA also provides money-saving discounts on products and services for its members. Through the AMA Motorcycle Hall of Fame in Pickerington, Ohio, the AMA honors the heroes and heritage of motorcycling. For more information, visit www.americanmotorcyclist.com. Not a member? Join the AMA today: www.americanmotorcyclist.com/membership/join.
Media Contact:
Kayla Bolton
Media Manager
[email protected]