Kayla Bolton
Time
Thursday, April 8, 2021 | 3:00 PM
FOR IMMEDIATE RELEASE
ATV Motocross Heads to The Lone Star State This Weekend
Wienen Aims For Second-Straight Overall Win Saturday
MORGANTOWN, W.Va. (April 8, 2021) – This weekend, April 10 and 11, Three Palms Action Sports Park in Conroe, Texas will host round two of AMA Pro ATV Racing and the first round of amateur racing in the 2021 ATV Motocross National Championship Series (ATVMX), an AMA National Championship.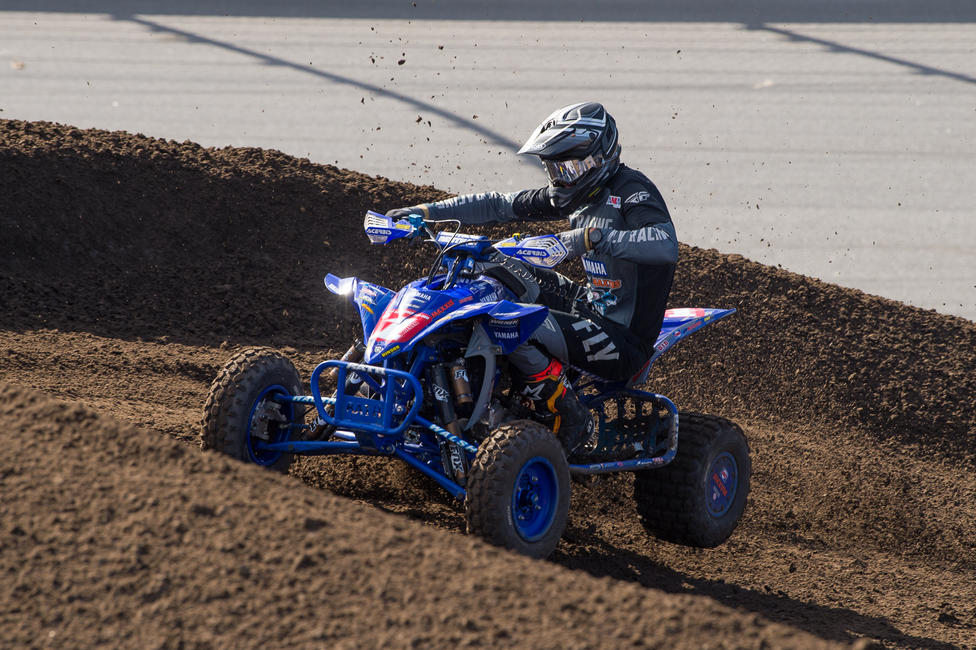 After taking the ATV Supercross win inside Daytona International Speedway back in March, Wienen Motorsports/Maxxis/SSi Decals/Fly Racing/Yamaha's Chad Wienen is ready to get back on the track for round two this weekend. Wienen will be looking to grab his second overall win of the season but will have his work cut out for him as a handful of AMA Pro ATV riders will be ambitious to take away the win.
GennUSA Racing/Integrated Financial Concepts/CST Tires/Walsh Race Crafts' Nick Gennusa came through to earn second overall on the day in Florida, and this weekend he will be looking to run at the front of the pack once again. Gennusa is eager to get back on the starting gate, as he has been pushing hard these past couple of weeks between rounds to continue on as a top contender.
Rounding at the top three overall at round one was JH Racing/FTR Graphics/Fly Racing/Walsh Race Crafts' Westley Wolfe. This Saturday, Wolfe will aim to continue his season with another overall podium finish. He is looking to put together two great moto finishes to help continue his success in the AMA Pro class for the 2021 season.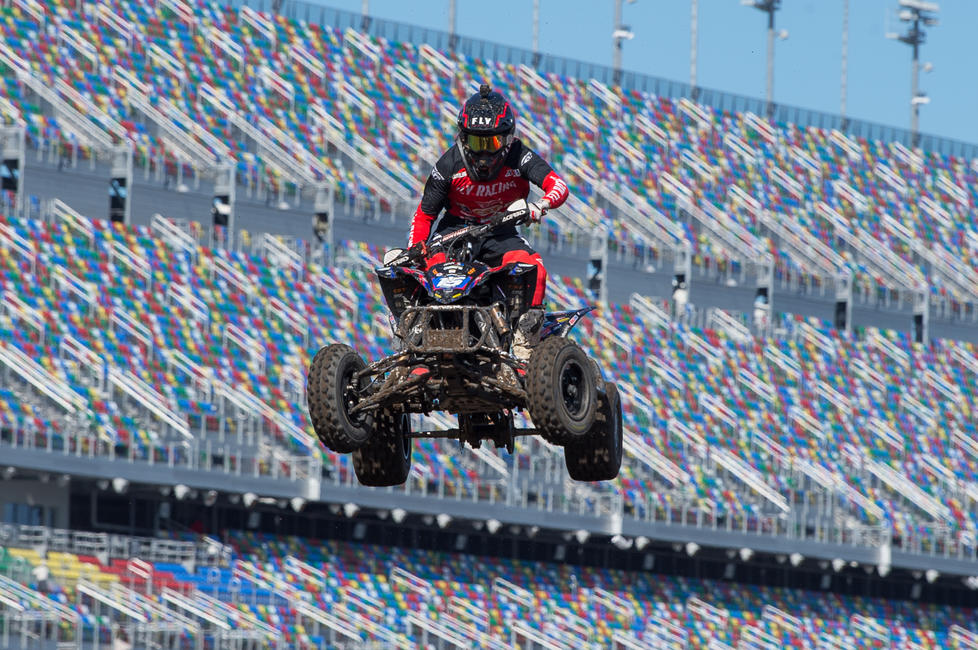 ML2 Motorsports/Walsh Race Craft/Maxxis/Yamaha's Max Lindquist made the move up to the AMA Pro class after earning the Pro-Am championship last season. Lindquist is hoping to continue battling at the front for an overall podium position in Texas. Lindquist will be looking to learn a lot this season as a Pro Rookie, but he will also be eager to battle with some riders he has looked up to for years now.
TDR Motorsports/OnTheBox Performance/Pafford EMS/Decker Training Facilities' Brandon Hoag went 2-5 at round one, and this weekend Hoag is hopeful he can run at the front once again and improve his standings as the series moves continues on.
Ford Brothers Racing/Fly/SSi Decals/Maxxis/DWT/Maxima/Fourwerx/Walsh Race Crafts' Bryce Ford didn't have the race he was hoping for after a couple of overall podium finishes last season. Ford will be looking to battle at the front in his home state of Texas surrounded by family and friends.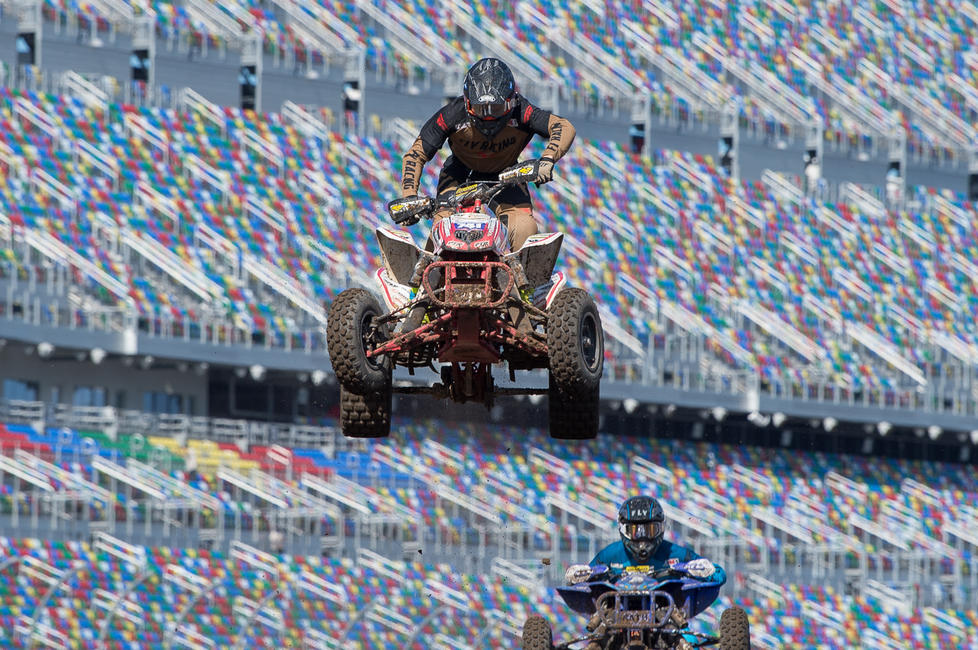 Also looking for some better luck this weekend will be Phoenix Racing's Jeffrey Rastrelli, after going 3-7 in Florida and grabbing the holeshot in moto 2 to only get tangled up in a wreck in the first corner he is aiming for some better racing. Rastrelli is also hoping that with a better combined moto score that he will improve his standings in the series early on to be a championship contender.
Rounding out the top 10 in Daytona were HuntScapes/Baldwin Motorsports/Capital Powersports' Michael Allred (5-8), Stanfield Motorsports/Nine6 Nine/Corrosion/TDR/Maxxis' Logan Stanfield (4-9) and Poland's Witek Natkaniec (5-10). All three riders are excited to head to round two in Texas, and battle for through another couple of motos.
Unfortunately for Phoenix Racing/CST Tires/Elka/Moose Racing's Joel Hetrick, he was unable to finish the second moto in Florida after an on track incident. Hetrick will be battling back this weekend and hungry for that overall win that was taken away from him at round one. Another rider who was unable to finish moto two was Ford Brothers Racing/Fly/SSi Decals/Maxxis/DWT/Maxima/Fourwerx/Walsh Race Cody Ford. This Saturday the older Ford brother will be aiming to battle at the front in front of his home state crowd.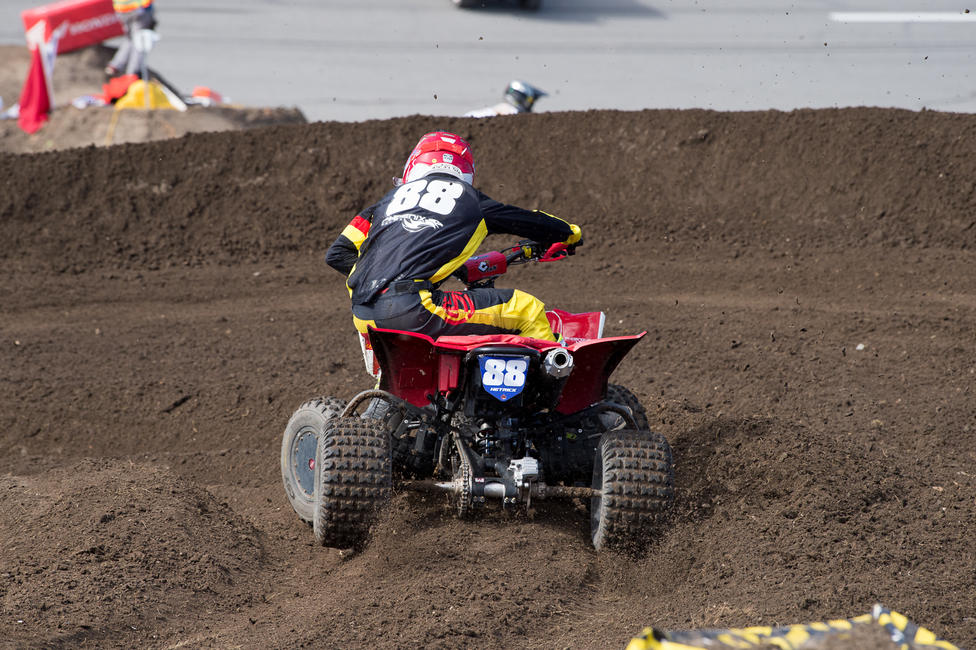 Pre-Registration is available for this event and will close tonight, April 8th at 7:45 p.m. CST. RV sites are first-come-first-serve and are $35 per night, dry camping is $15 per night. More information about Three Palms and this weekend's event can be found on the event page, HERE.
A Candlelight Memorial Service in memory of Michelle Jenkins hosted by 88 Live to Ride will take place on Saturday evening, April 10th, commencing at 7:30 p.m. at the Starting Gate.
Previous Round Results
Daytona ATVSX Results and Points Standings
Daytona Beach, Florida
Round 1 of 10; Tuesday, March 9, 2021
2021 AMA Pro Class Event Results:
Chad Wienen (YAM)
Nick Gennusa (YAM)
Westley Wolfe (HON)
Max Lindquist (YAM)
Brandon Hoag (HON)
Bryce Ford (YAM)
Jeffrey Rastrelli (YAM)
Michael Allred (YAM)
Logan Stanfield (YAM)
Witek Natkaniec (YAM)
Overall National Championship Standings:
Chad Wienen (25)
Nick Gennusa (22)
Westley Wolfe (20)
Max Lindquist (18)
Brandon Hoag (16)
Bryce Ford (15)
Jeffrey Rastrelli (14)
Michael Allred (13)
Logan Stanfield (12)
Witek Natkaniec (11)
For more information on the ATV Motocross National Championship, visit the series official website at www.atvmotocross.com or call (304) 284-0101. Join the conversation on the series social media channels, along with receiving the most up-to-date news and exclusive content.
About the ATV Motocross National Championship:
The ATV Motocross National Championship, an AMA National Championship, is the nation's premier amateur and professional ATV motocross series, hosted at top motocross facilities nationwide. The 10-round AMA Pro and 9-round amateur series features the Nation's best racers, teams and sponsors, and is America's largest and longest-running ATV national motocross program. Since 1985, the series continues to expand and produce top talent from the amateur ranks, while premiering the professional class. For more information, please visit www.atvmotocross.com.
About the American Motorcyclist Association:
Founded in 1924, the AMA is a not-for-profit member-based association whose mission is to promote the motorcycle lifestyle and protect the future of motorcycling. As the world's largest motorcycling rights and event sanctioning organization, the AMA advocates for riders' interests at all levels of government and sanctions thousands of competition and recreational events every year. The AMA also provides money-saving discounts on products and services for its members. Through the AMA Motorcycle Hall of Fame in Pickerington, Ohio, the AMA honors the heroes and heritage of motorcycling. For more information, visit www.americanmotorcyclist.com. Not a member? Join the AMA today: www.americanmotorcyclist.com/membership/join.
Media Contact:
Kayla Bolton
Media Manager
[email protected]