Kayla Olliver
Time
Wednesday, July 4, 2018 | 4:00 PM
Happy 4th of July ATVMX Racin' Nation!
This is going to be a short post today, but we hope you are all enjoying your holiday and getting ready for this weekend's ATVMX National at Unadilla!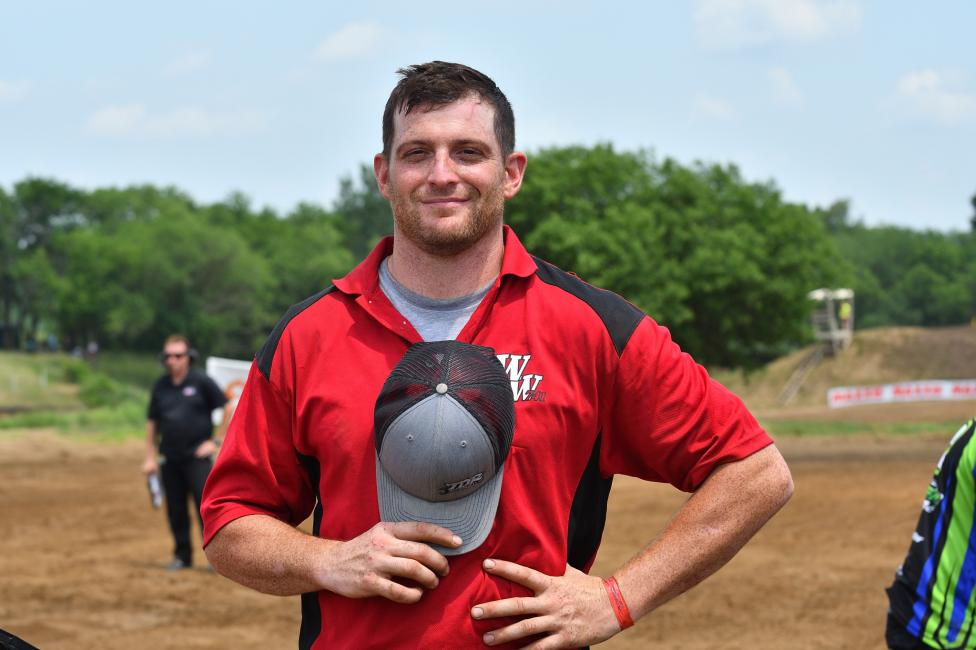 Here's some information for this weekend:
The 2018 NYCM Insurance Northeastern ATV National once again promises to deliver fast paced three and four wheel action. In addition to the competitive pro class, there are over thirty-five amateur classes as well as a "vintage" two-stroke class and the ever popular three wheel ATC classes. Whether you are a racer or a fan of ATV racing, plan to spend a fun day (or two) at the NYCM Insurance Northeastern ATV National.
Friday – optional practice day-weather permitting
Saturday – Pro, amateur, and expert racing
Sunday – amateur racing
All racing is on the Unadilla National track.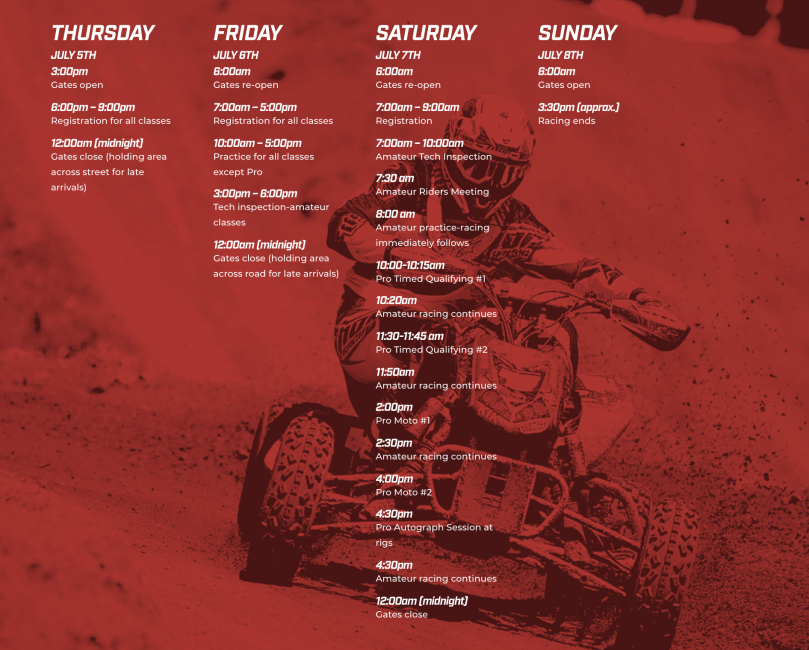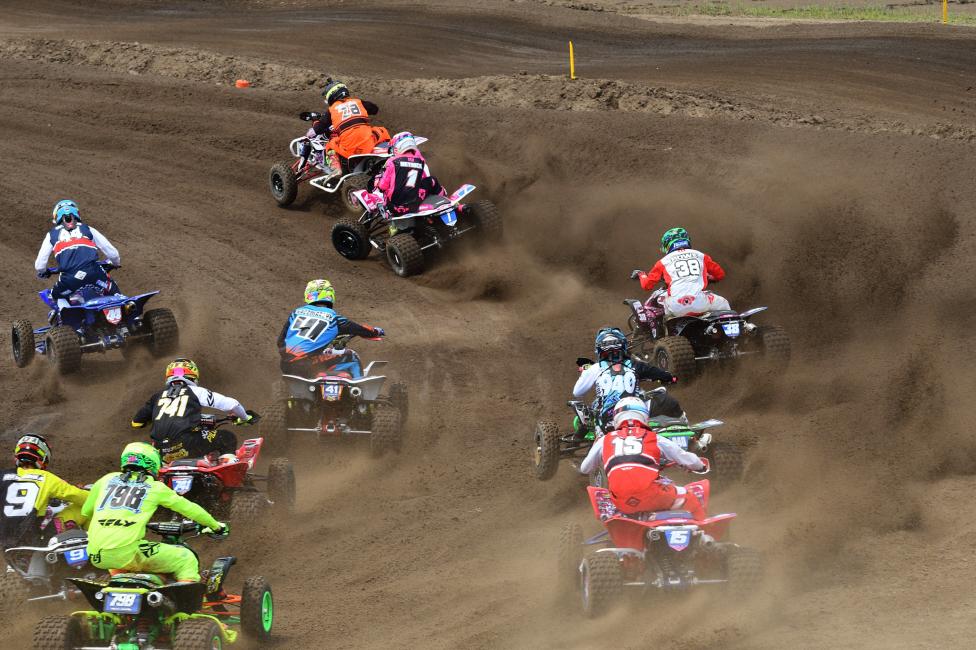 Here are some places close to Unadilla that might interest you:
Restaurants:
Deer Path Restaurant (walking distance)
New York Pizzeria-4 miles-New Berlin
Areas of Interest:
Classic Car Museum-Norwich- 25 minutes
Baseball Hall of Fame-Cooperstown- 35 minutes
Turning Stone Casino-Verona- 45 minutes
Fort Stanwix-Rome- 60 minutes
Adirondack Mountains- 60 minutes
Catskill Mountains- 60 minutes
Finger Lakes Wine Trails- 90 minutes
New York City- 4 hours
Niagara Falls- 4 hours