Rodney Tomblin
Time
Wednesday, December 20, 2017 | 5:00 PM
It's another great day in the ATV Racin' Nation! Christmas is all but here and the 2018 pre-season is just around the corner. Even though it seems like we have been waiting for this time forever, it is coming if we are ready or not. What seemed such a long wait has nearly passed and it doesn't seem as long as we thought and we will be lining up in Daytona before you know it.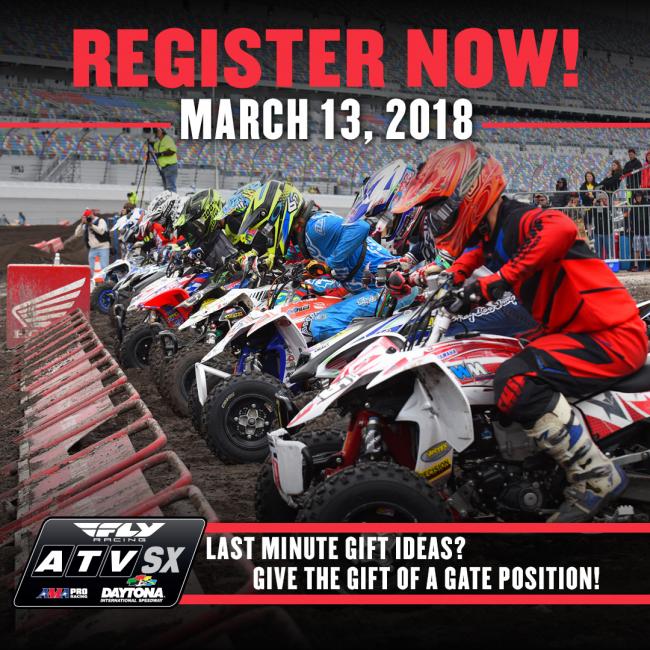 As far as news goes I am still waiting on some information and details just like last week. Even though it has not developed much I am still optimistic to be receiving good news soon. In other news I spoke with Travis Moore from 969 Motorsports and he said he has a few things to announce. He said he would like to talk about it Quad Radio so we should have a link and more details on what he is talking about some time in the next week. Scheduling is the big thing as both he and I are very bus right now but be watching for that soon.
The grassroots effort seems to be going strong in the PA area. The D-6 Ultimate ATV Challenge recently released the 2018 schedule and looks like it should be a great year for that organization. If you get a chance check out their Facebook page and plan on attending some events to show support. I know Rob Boehmer and the whole crew works hard to get more people involved and interested in our great sport.
Root River Racing has some pretty cool things going on. I know many of you may be under the impression that the team may have been going away but that is definitely not the case. I spoke with Troy Tremellen who has taken on a big role as team manager this year says, "yes Rich Gillette (the team owner) has stepped back but the team will continue with many of the same sponsors and some new." Troy said they have even expanded into the world of TT racing and will sponsor Uriah Richardson in her efforts as well as a few others in ATVMX. He expects to see the team experimenting with the both sides of the ATV racing and is looking forward to the upcoming season.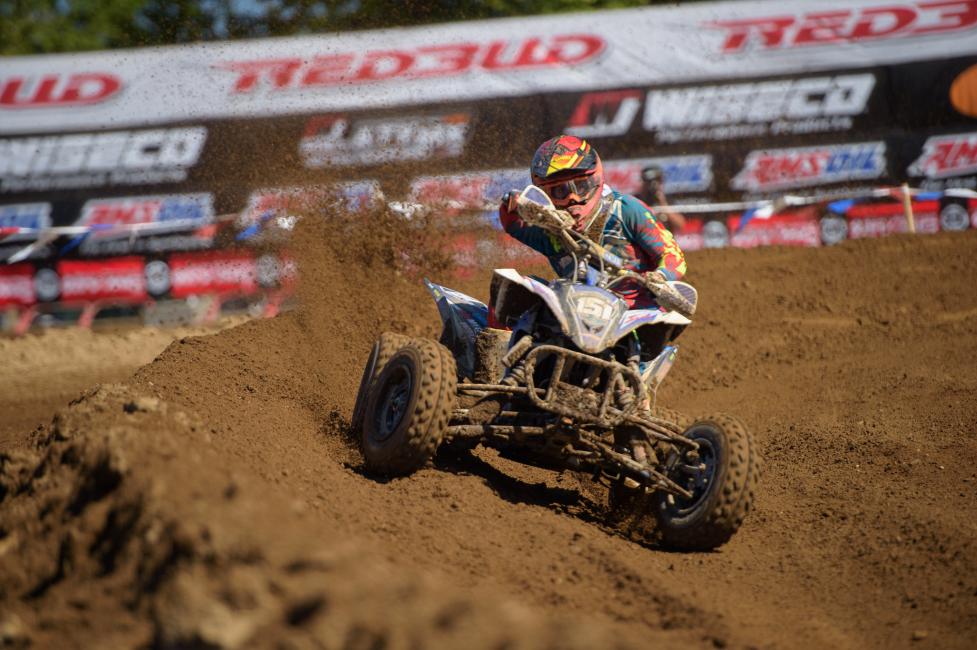 One of the things Troy is excited about is a new program the team came up with to try and help bring new blood the national scene. The idea is to help racers that would struggle to get to a National event or have never made one at all. Troy says future generations NEED to have this opportunity! Troy also says he wished they had the means to help you all! I told Troy you couldn't plant a forest without first planting a tree and that is what they are doing.
According to the Teams Facebook page there is no charge to enter, you must be in B class or lower and have the means to attend the event.
How it will work, follow these 3 simple steps:
1) Select the event you would like to attend and notice the sponsors represented for that race.
2) Visit, like, and share their fb page to at least Facebook while tagging Root River Racing each time. (The more places you share it the better the chance we will do this again in the future.)
3) Send an email to [email protected] (insert the event name as the subject, example Red Bud) include your name, address, contact number, age, class you race, quad you run, and the National event you would like to compete at in your email.
THAT IS IT!
This will then convert your name into a number and placed in the appropriate electronic drawing. We will begin the drawings the 2nd week of January and have one every two weeks in the order of the National races. This will give you plenty of time to prepare. There will be one rider selected per event, that rider will have 7 days to guarantee the ability to make the event. If they are unable, one more name will be drawn. If your event gets cancelled we will double up on another event or carry the entry offer to a local race you attend. You will only be entered one time per event and one win per rider per season. You will be welcome to park with our riders if it is possible, hang around our Pro Pit, get any help you need from our riders, get some pointers of your choice from Dylan Tremellen, and enjoy all meals with us. I'm sure there will be a few goodies involved as well!
All we ask in return is you promote your sport in a positive fashion at all times, work towards bringing your friends into the sport, and have a great time!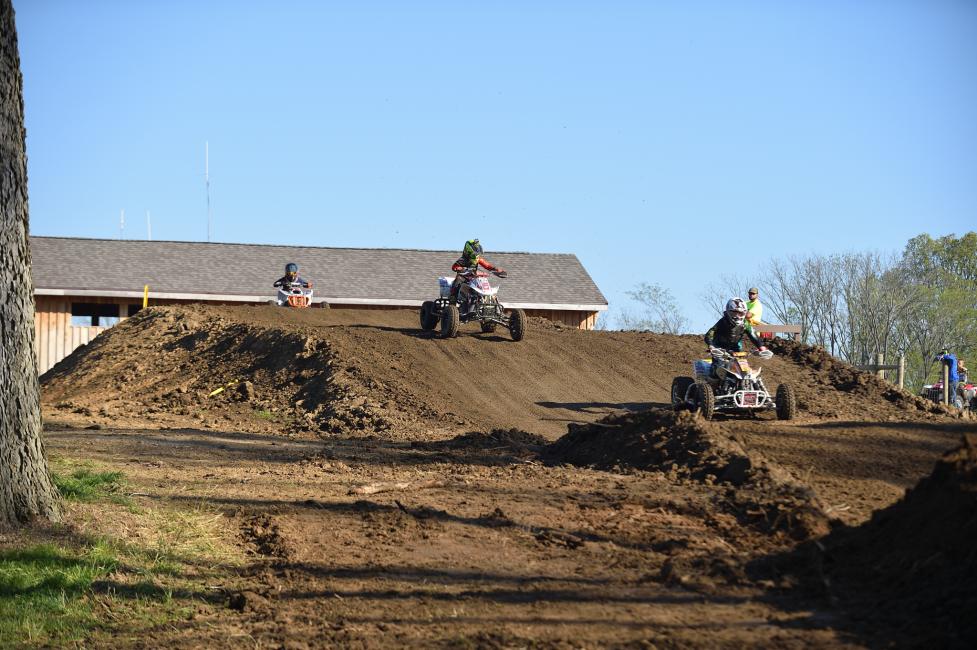 Thank you and the best of luck!
South of the Border Hamer, SC March 24-25
#Hoosier Tires
#FTR Powersports
#Fourwerx Carbon
Underground MX Kemp, TX April 14-15
#Rage ATV
#Yoshimura Exhaust
#DWT Wheels
Ironman Raceway Crawfordsville, IN May 5-6
#Rath Racing
#JB Racing
#Dougs Suspension
High Point Raceway Mt Morris, PA May 19-20
#Lancaster Honda
#Blembuilt Mud Caps
#717 Coatings
Muddy Creek Raceway Blountville, TN June 2-3
#Renthal
#Xcel Racing
#Gaerne
Sunset Ridge MX Walnut, IL June 16-17
#Motowoz
#DP Brakes
#KB Racing
Unadilla MX New Berlin, NY July 7-8
#Amped
#Quaker Steak & Lube
#SunStar
Redbud MX Buchanan, MI July 21-22
#RPM
#JSR Moto Design
#MotoMoneySigns
Loretta Lynn's Hurricane Mills, TN August 11-12
#Hoosier
#FTR
#BCC Skids
#88livetoride
#longlivequads
The recent news from the team is that they have had an amazing show of support and there more out there want a shot at a national than he realized even. So if you get a chance like their page and be sure and share all the news they put out there.
That'll do it for me for now. Let's check in with Gloop's Loop and with Ken "I'd make Rudolph jerky if I had a chance" Hill. Till next time God Bless Your Heart and All Your Vital Organs. And Merry Christmas!
In The Loop with Gloop: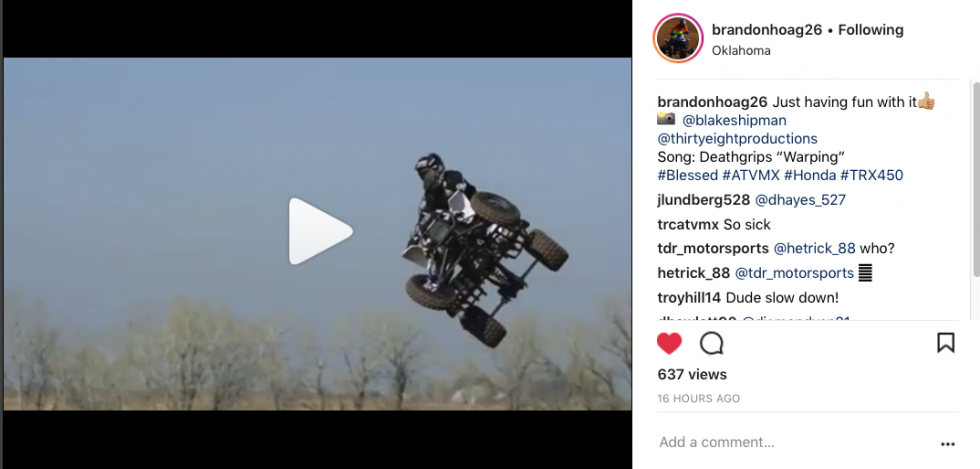 ***UPDATE!
It was orginally posted that South of the Border would be having an open ride day this Saturday, December 30. It was brought to our attention that it is NOT an open ride day, and the track is privately rented that day. However, you still have the chance to ride! For information on riding that day please call Jason Osborne at 757-236-2697. Riders who are not a part of Jason's group will NOT be able to ride.
Keepin up with Ken Hill:
The last Site Lap before Christmas always has me thinking of family and of holidays gone by. I guess I am a hopeless romantic because even though there have been years where I just wanted the holiday to be over and done with, more have been happy and time spent with family and I wouldn't trade that for the world especially now that I am older and get to see the joy in the eyes of my children and with social media, the happiness that spreads all over the feeds that make up our internet based world. The Christmas holiday means many different things to many different people as some head to church while others head to the mall and I believe it is safe to say our views change as we get older as to why we feel the way we do about this once a year extravaganza that always is surrounded by the gift of giving. I won't delve into the whole "reason for the season" or commercialization of Christmas, I just try and enjoy family time and yes, watching the presents opened is always a joyous time so I am as guilty as anyone as far as jumping into the gift giving so I will not bash on you if you've maxed out every credit card you have! Now for some, this holiday season is huge mental deal that just seems to compound problems that are there everyday. Some flat out have no family or real friends that can be leaned on and that is a shame. I used to think that the more you spent the more enjoyment you would get out of Christmas but I came to realize that friends and family and the time spent was way more important than any material item given or received. And if you are one of those that feel all alone or fit into the no family or friends side of things, I pray for you. No man is so broken or poor if he has family and friends and that is the truth, as money can't buy happiness. If you know a person that fits into that category, maybe you should try reaching out and helping the less fortunate.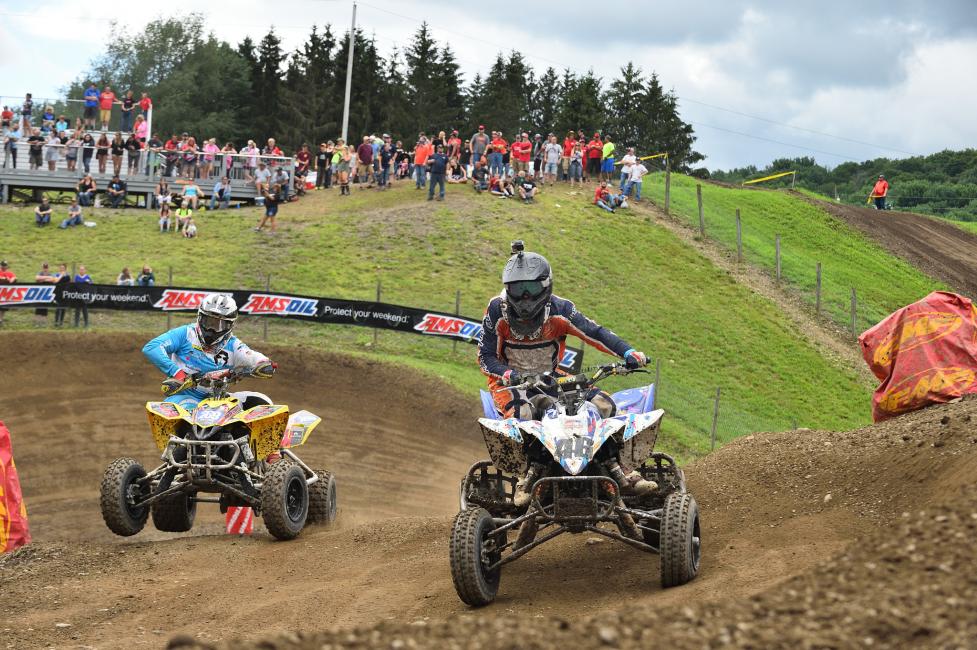 Ok, so social media is showing some signs of life in our ATVMX world and I for one started getting a bit excited as some pictures and videos started popping up as better weather allowed for some seat time. Here locally, we went from bitter cold to 60 degrees and while I don't ride for sport anymore, it sure made getting some work done in a T-shirt enjoyable instead of being bundled up like I was at the North Pole! It looks like there will be quite a few riders heading to Motivated MX and South of the Border right after Christmas to get some training in and to see what the new venue is all about. Speaking of that new location, it led to some argument about a few issues in a few posts spanning several issues. I try and stay out of that stuff but I do read it so I can better understand the differing opinions so I applaud those who wont settle for the status quo and for those who use logic and common sense when responding to negativity. I have stated that you need to get involved or you will get the exact same thing over and over, I just urge you to be decent and respectful when going about things. Here I am writing for the series about those who in some cases seem to hate the series and encouraging everyone to be involved beyond handing money over to race and no secret order of promoters will be visiting me in the night with a bar of soap in a towel or editing what I write.
This is very simple; if you are respectful and open to honest discussion there is no reason for anger or the outright bashing of anyone or any group. One thing I have learned over the years is that the people behind the scenes will listen and will change but it isn't always immediate or happen overnight. Another thing I have learned is that if you are raising hell and acting the fool, you might as well switch from racing to another form of something to spend time and money on because it will not move the needle. Yes you might get some support from those on the Internet but it gets you nowhere. Try adding some respect, tactful expression and conversation and "listen" and you might be surprised what can be accomplished. Just keep in mind that there hasn't been a huge increase in the ATVMX world and in fact it has been diminishing in numbers for several reasons that has zero to do with anything or anyone involved with the series so keep that in mind when typing out a scolding response or throwing a rant out on the internet.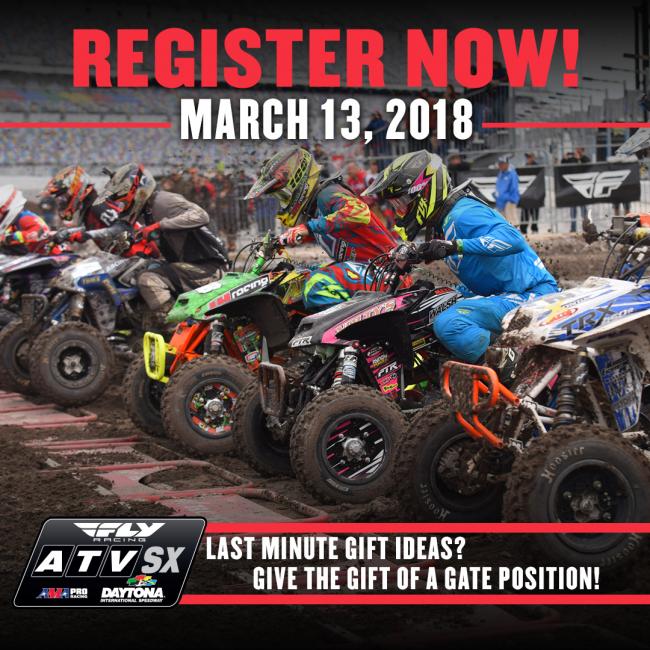 That is about all from me this week as I get back to work putting the finishing touches on a few Christmas presents that I made for folks. If you are riding over the holiday please be sure to tag the series #ATVMX and share the pictures and video so we all can enjoy it! And if you are heading to South of the Border, make sure to get plenty of images from the facility to help show others. I had entertained the idea of trying to run down and get some myself but haven't been able to find the free time yet but I will keep working on it. As always, be safe in all you do God bless you all! Merry Christmas!