Rodney Tomblin
Time
Wednesday, November 15, 2017 | 4:25 PM
This Saturday night will mark the Night of Champions celebration for the 2017 Wiseco ATV Motocross National Championship presented by CST Tires season. Hopefully you are all ready to pull out of the driveway and head to the Kalahari Resort in Sandusky, Ohio for one of the greatest nights of the year. If you absolutely can't be there you are in luck as the banquet will be live streamed on RacerTV.com.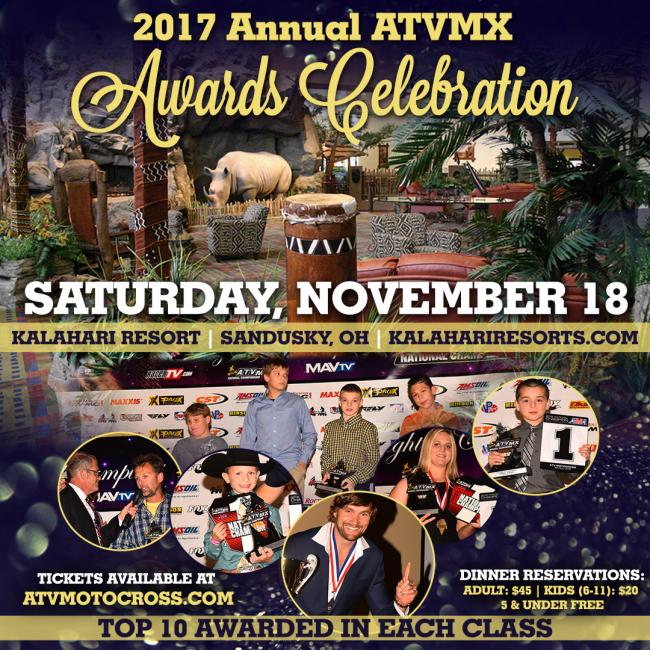 Other than the banquet, there is not a lot to be said at this moment. All the news and excitement will more than likely be announced this weekend. I really feel that there are some surprises in store for us from a number of people and teams. The one thing that might be the overwhelming feeling is an impending change... What are the changes and what will they all bring? Some things have been teased while others may be surprises. The one thing we must remember is that even if you don't understand, change can be good.
If you ask me I am not sure what this weekend will bring, but it seems when things are quiet that is when things really are happening! The end of the season left us with a lot to wonder about, and the excitement of that is about to begin to build as we finally start looking forward to 2018.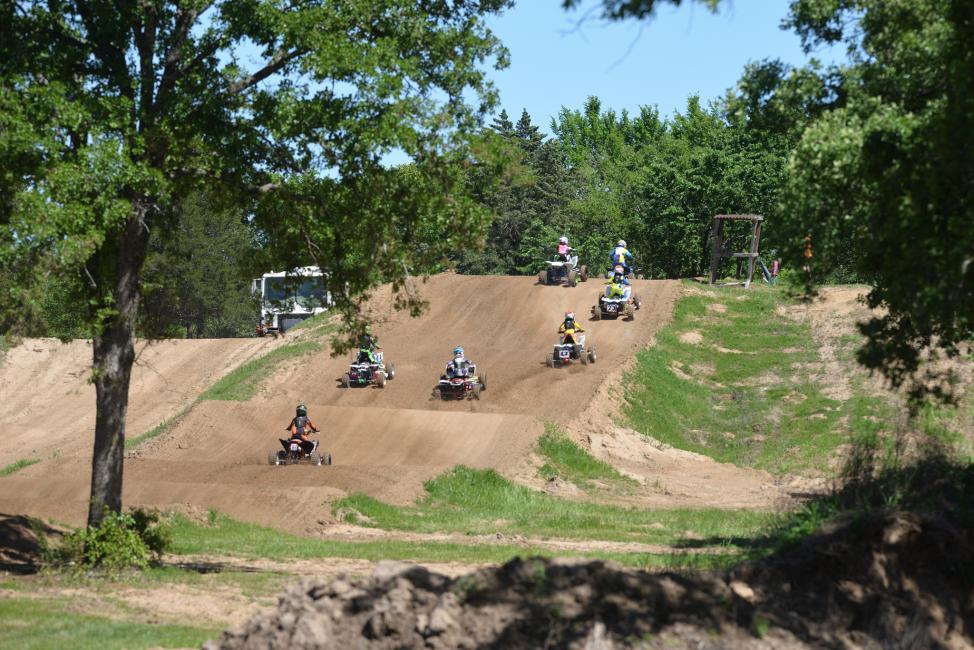 As far as anything to talk about goes, it all leads towards the banquet. I have seen many social media posts, and I have gotten a few messages from some folks who are very excited. I too share that feeling, as I can't wait to bust open the big indoor water park doors and make some waves.
It's short this week, but that's it for now. Let's check in with Gloop's Loop and with Ken "my wife is a better shot than me" Hill. Till next time, God Bless Your Heart and All Your Vital Organs.
In The Loop with Gloop: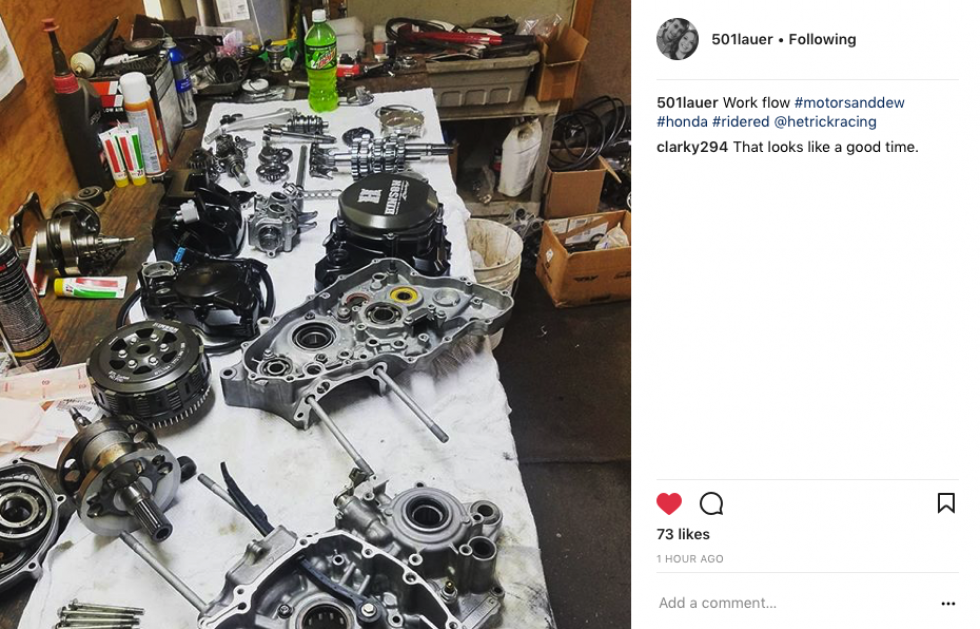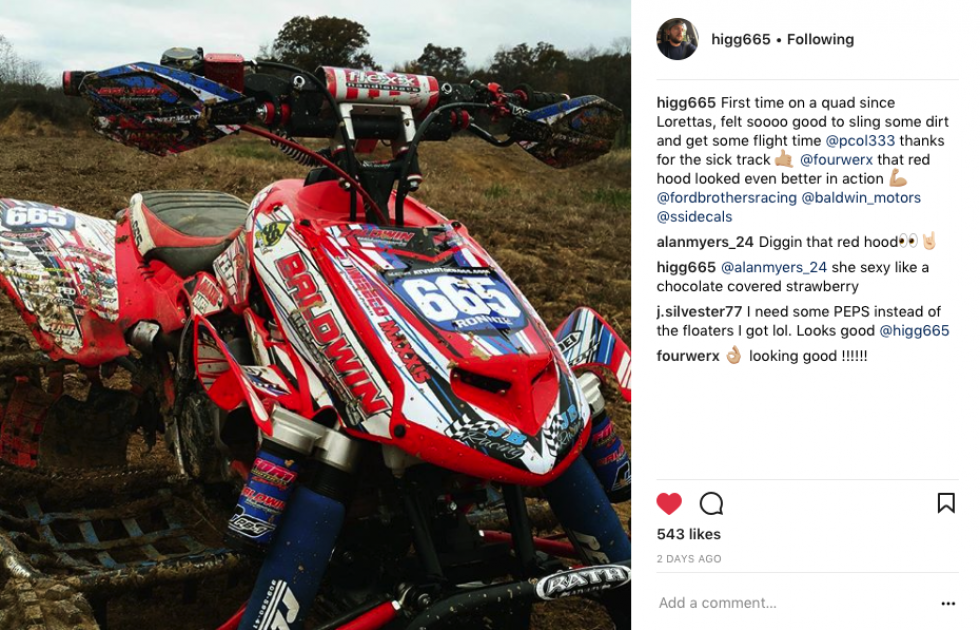 Keeping up with Ken Hill:
Well I haven't been inside for more than 30 minutes, and I opened the laptop to write my contribution for this weeks edition of Site Lap. I have not been having the best of luck during deer season this year, and for the record, I just missed a really nice buck that I am kicking myself over, well sort of. I tell young riders, new riders and even pro riders all the time that you can't dwell on your mistakes, and that you should use them as a lesson and learn from them. That is hard to do I admit, but it is the best way to handle things if they aren't going your way even though you want to kick your own butt over and over. It is also very hard to stay motivated when you are not finding success be it racing, hunting or life in general, but you have to or it will eat you alive. I looked up at the stars just before daylight and asked God to let me have a crack at a nice buck this morning and sure enough, that chance came. As the arrow flew towards its target and missed, I immediately had that gut wrenching feeling of a mistake, a big one. I got down after watching the buck run off, found my arrow and a clean miss but I also looked back to the sky and thanked God for the opportunity he had given me.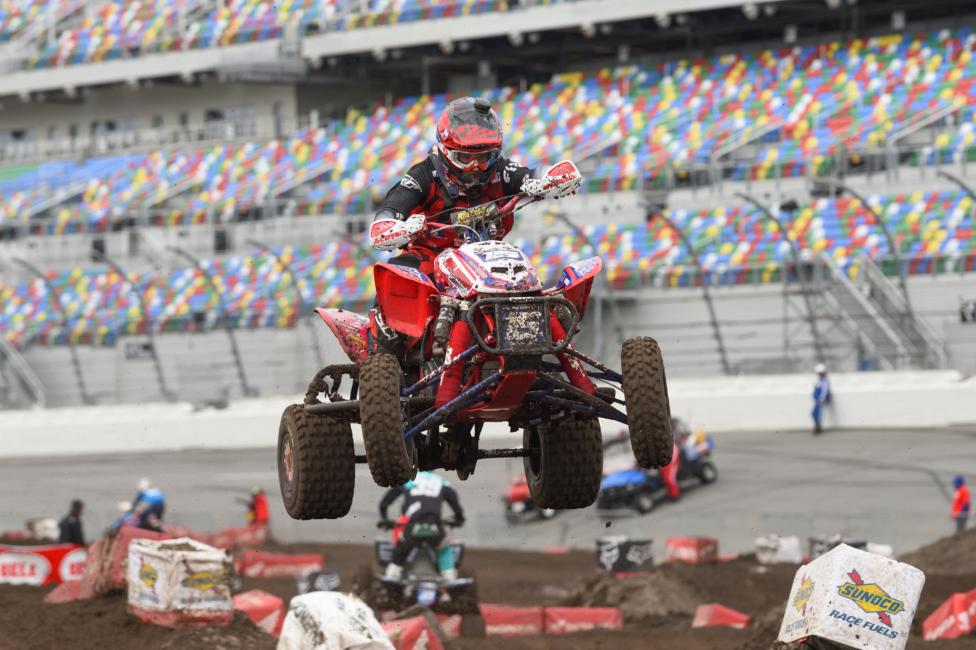 That is what it is really all about, we could pray or seek success in all we do, but in the end the opportunities we are given are the real answered prayers and what we make of what is given us really sets us apart as individuals. You could pray to God, or a fence post or just ask a high power for success in racing and never get a win, it still takes an incredible amount of work to achieve success or get a win or a championship. It is also easy to become negative and blame your failures on a host of things but in the end, in all that you do, the majority of failures fall squarely on your shoulders. It is called personal responsibility and as you mature and grow as a person you had better have a solid grasp on what that means. I could blame my failing eyesight, my equipment, the deer for not running up and dropping dead at my feet, I could even blame the very God I prayed to but it was my fault, I own it and I will learn from it. The same happens with the camera, sometimes things just don't go the way you want them and beyond out right equipment failure it is my responsibility to capture the very best images I can at each round. Hey, at least if you have a mechanical issue you can rip open an engine or rebuild a shock but it is your knowledge, your hands and your time correcting an issue, for us photogs we are at the mercy of someone else. You all have seen someone throw a fit after a race, a rider throwing his helmet, kicking the quad or blaming another rider when in reality, it was more than likely the riders fault either for not keeping his ride in the condition it needs to be or himself in good condition to compete. Sure, things break and other riders sometimes make mistakes but it cant always be someone else fault!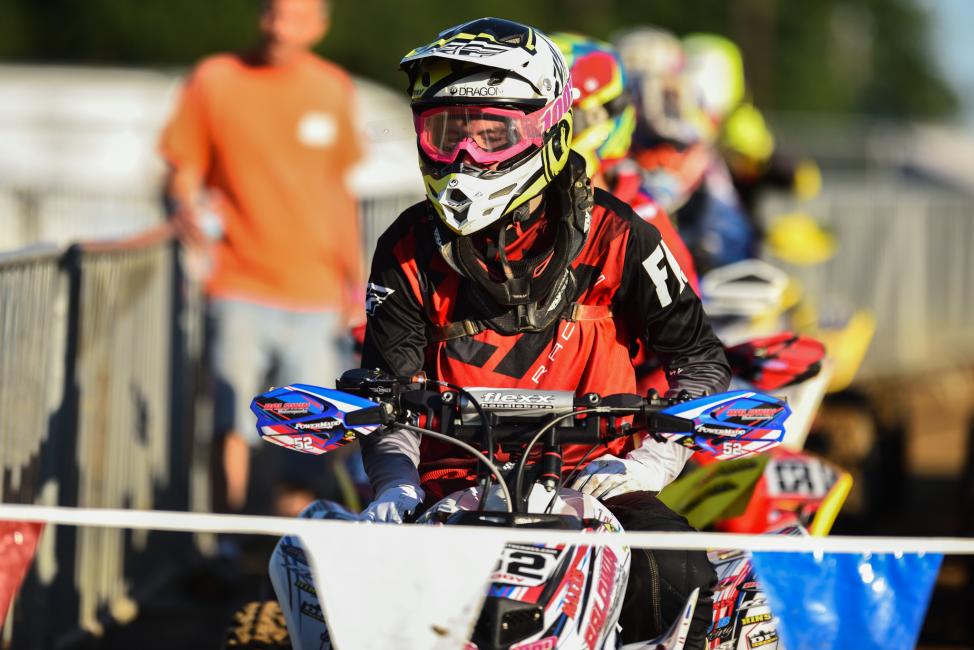 So I could be sulking around here this morning and what not but I cant preach about owning your mistakes or handling your issues without actually following my own advice. I will shoot my bow in a bit to verify its doing what it should, I will slip back to my stand with my range finder to verify the actual distance versus what I thought it was and I will be making an eye appointment because quite frankly, I am blind as a bat anymore! I will take responsibility and try to eliminate any issues and get fixed what I can to prevent problems in the future!
That is all from me this week as we all prepare for the banquet this coming Saturday. I think if you listen to those who found great success this season you will hear about overcoming problems all season long and how that rider, and or team, took action to fix things. Being successful in life just doesn't happen on its own! So be safe traveling to and from the event this weekend and I will see you all soon, maybe, if I can get new glasses and if not I will see mostly fuzzy faces! God bless you all!
Banquet Meeting Information:
In addition to the awards ceremony, competitors and their family members are encouraged to take part in the Riders Meeting on Sunday, November 19, at 9:00 a.m. Participants will be able to voice their opinion on class structure, rules, and more for the upcoming 2018 season.