Rodney Tomblin
Time
Wednesday, October 25, 2017 | 4:45 PM
The 2017 Wiseco ATV Motocross National Championship presented by CST Tires, an AMA national championship, awards presentation is still a few weeks away and the ATV Racin' Nation has seemed to fall into silence. There has not been a lot of news coming and this is the time people start speculating and rumors begin to form. The one thing to remember is not to believe everything you hear but remain optimistic and wait to see what is to come. We could be looking at another "best season ever" in 2018!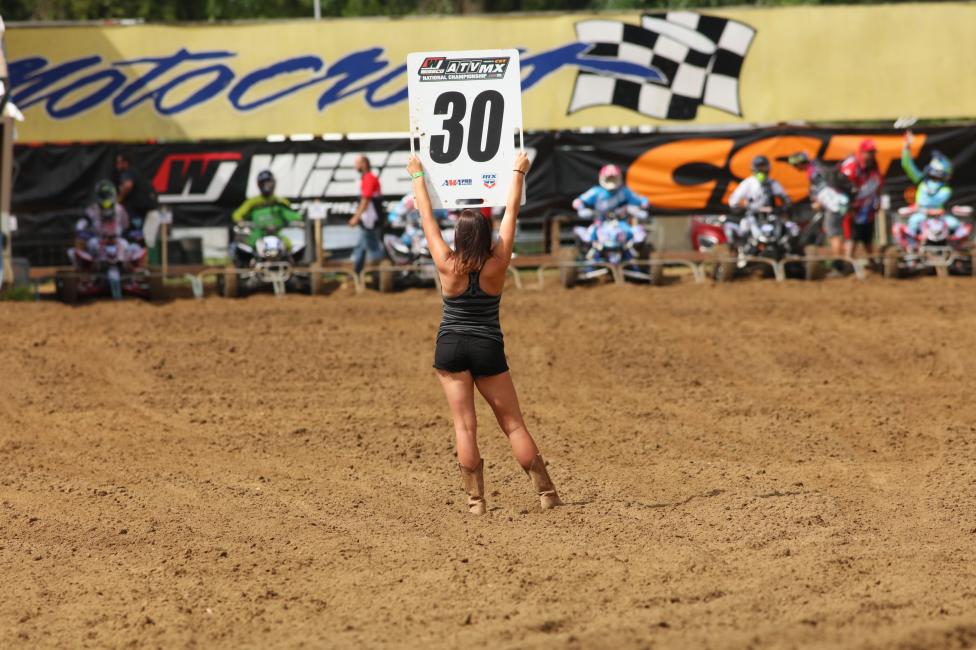 Last week I touched on a few standout classes in the schedule. This week I will continue my first impressions of the point standings but look into the other divisions. The amateur and age divisions gave us a lot watch this season but everyone still talks about the relentless battles we witnessed in some of the youth classes. So why shouldn't we?
The Youth All-Star class was without a doubt the premier racing of our youth division. When the season began on this one it looked like it may be a one-man show with the speed and talents of Trevor Thatcher in the class. Trevor was everything and more we expected to see this year. The bonus was the competition that stepped up big in this class and it was a war to wage right from the beginning. One of the biggest surprises was Max Lindquist in this class. Max though known to be fast was coming off his worst season ever with countless mechanical problems in 2016 that nearly kept the family away for 2017. Thankfully they tried one more time to see how it would go and the end result was an amazing title fight all season long.
The points in the Youth All-Star class reflect a 14-point difference but if you watch the season then you know it was really closer than that. The challenges from Zack Decker who finished third and Marcus Thomsen who finished fourth in the standings may not reflect in the points but those two play a key role in everything that happened this season. Thomsen and Decker had a great battle in points as well finishing only five points apart at the season end making for a great show for the entire class.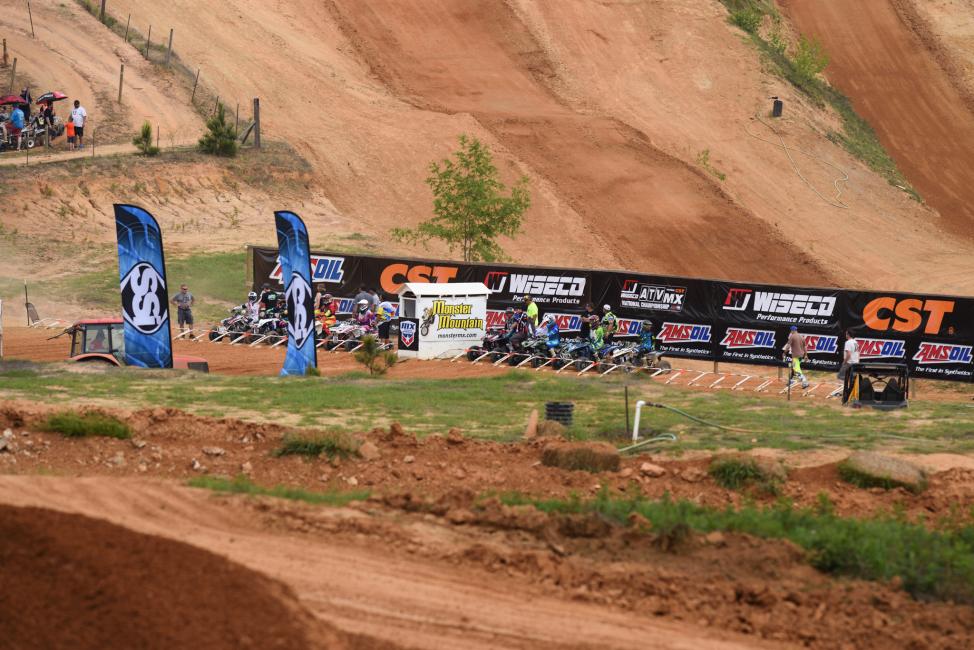 The 250 Mod (13-17) class may have seen a 30 point difference in the points but we all know that this was a closer battle than it reflects. Zack Decker took the championship and was able to use the early advantage of Bryce Ford being out to from a preseason crash to gain the points that would make this battle what it was. Bryce and Zack have only begun their battles and the future holds a lot for these two. This class also poses another threat that injury slowed down this season. Lance Walker finished in third but had his struggles this season and one has to think next season when Lance hits the track he has something to prove to himself and the results may be mind boggling when he does.
Bryce Ford found himself behind the eight ball in points when his season began in the Schoolboy Sr. (14-17) class. Max Lindquist who was a top Youth All-Star competitor was also a top competitor in this class. Max actually took the title by a slim two points which made for extra excitement as the season came to a close. When you look at this class standing you see it was a tough class also as the top three finished only three points apart. Lindquist took the title with Bryce Ford in second and Trevor Thatcher third. What an amazing battle in this class that went right down to the wire. Marcus Thomsen and Lance Walker were key players in this class too and showed us glimpses of what the future battles with these riders can be like.
Super Mini (12-15) saw Zack Decker taking the title by ten points in this one over Aaron Salinas and another ten points back was Jake Zapolski. Even though the points seem a little spread out, this was another class that was always fun to watch. Salinas may have come up short in points but not in heart in this class. The racing was off the scale in this class and I for one can't wait to see what the experience this season will do for all these boys.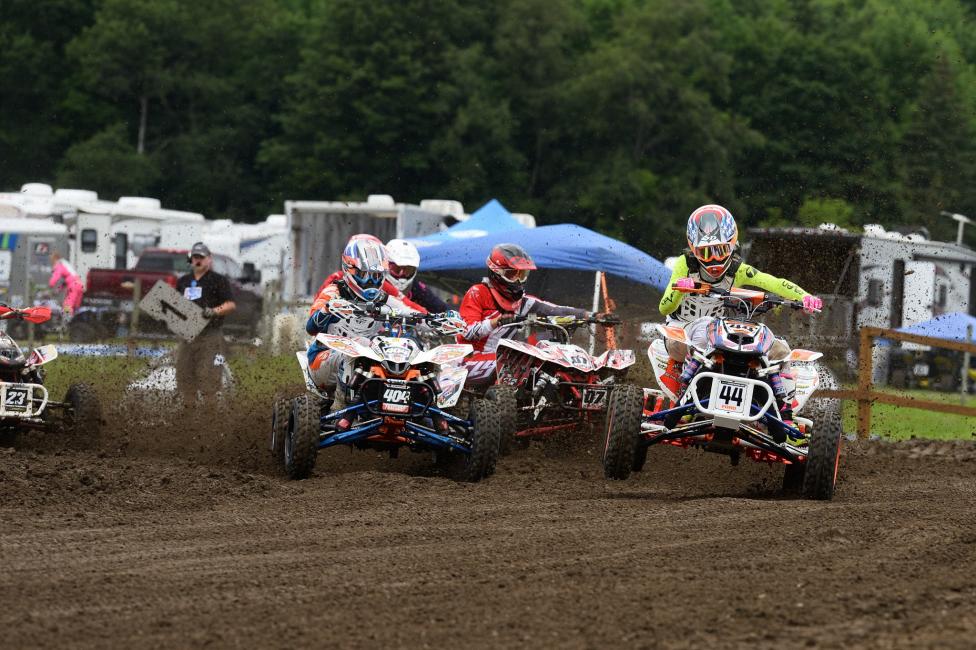 As far as the 90 classes go, I would have to say that the 90 Automatic (8-13) class was a good one to watch. Noah Arnal, Tino Abbatiello and Ladd Wehunt gave the race fans a good dose of excitement. Noah though was hard to beat, as he seemed to get faster even after his broken arm. Tino and Ladd provided great entertainment challenging each other and Arnal all season long. I have to say that Noah may be one to watch in the future but with that kind of competition it will likely raise the level of everyone he races which will be good for everyone, fans included.
Aaron Salinas may have come up a little short in the Supermini but not in the 90 Shifter (12-15) Aaron battled with a host of riders and we saw the emergence of something possibly big for the second place rider Kobe Vanfossen. Kobe has been a decent rider but late this season he really stepped things up and became a true threat. The coming season with his new found speed should yield some great battles for him and we may be about to see another speedster make his rise.
One class that received a lot of attention heading into the closing rounds was the 70 Open (6-11). This class came basically right down to the wire. Noah Arnal won this one but boy was he under pressure from Ian Juica and Adam Ulrich. The three were nearly tied in points and each race held so much weight. Watching these boys rise to the occasion was a true blessing for any race fan. There are several other names that will rise from this class in the future I feel, as the future looks bright for competition for many years on the ATVMX national stage.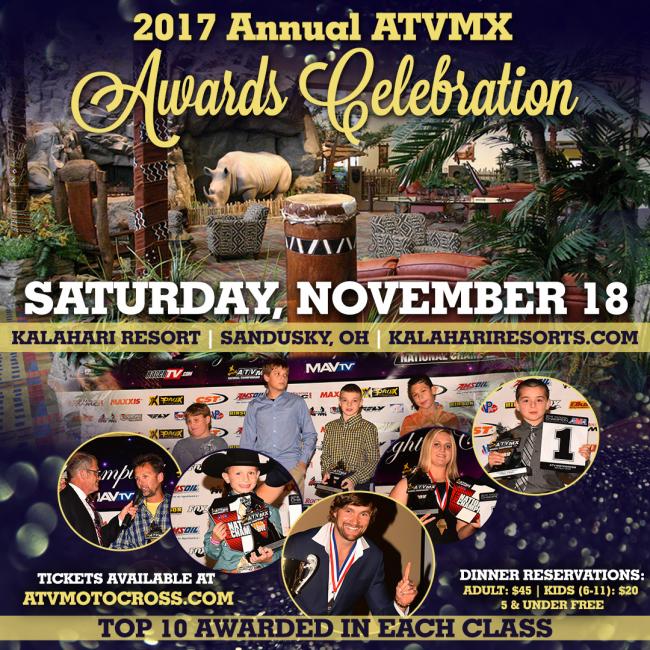 And as I come to the end of my contribution I just want to take a moment and say that even though we may not have mentioned some of the classes yet, there is still more to talk about and still more great classes that gave us so much enjoyment this past season. We will try to look deeper in the coming weeks and may even recognize some things we forgot about at this point. Each championship has its story and each competitor has their own to tell and that's what will be so great about the ATVMX banquet on November 18.
Don't forget RacerTV.com if you need a fix as many of this past season's highlights are available and any live streams are archived there. Also keep up with Rip It Up Films as they add new and exciting content often. And if you check out the Quad Radio Facebook page you can watch and listen to Thomas Brown's story of becoming a world champ.
That's it for me for now. Let's check in with Gloop's Loop and with Ken "my wife got a buck before me" Hill. Till next time God Bless Your Heart and All Your Vital Organs.
In The Loop with Gloop: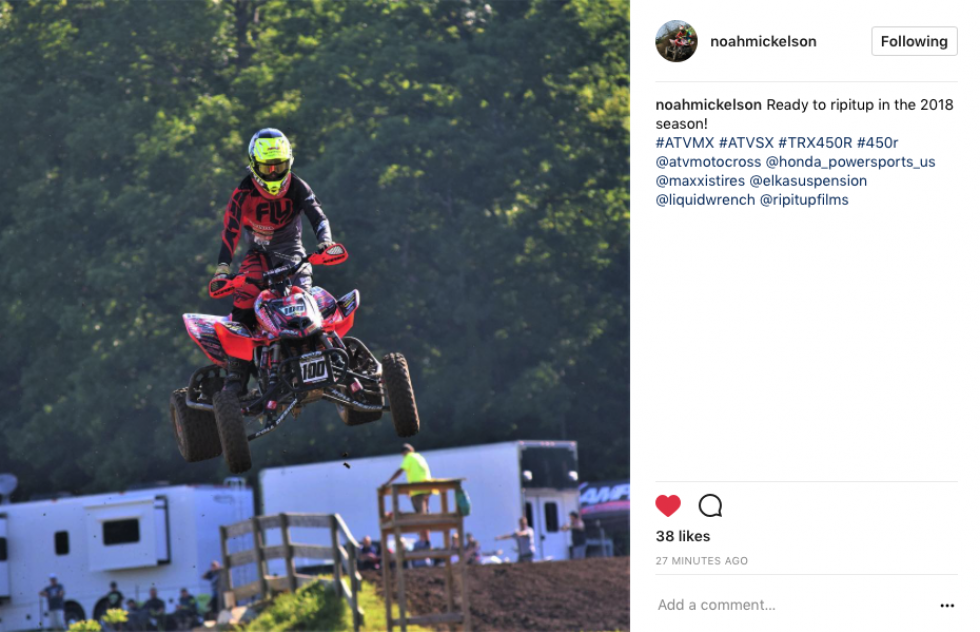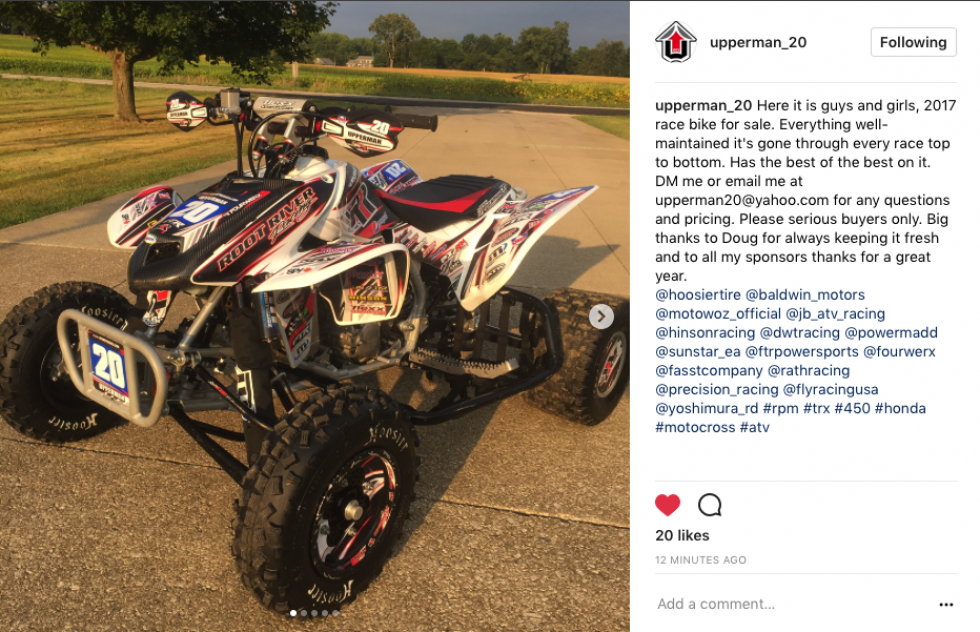 Keepin up with Ken Hill:
Well I am writing Site Lap so I figure it must be Wednesday! This week, actually the last 10 days have kind of had my thoughts on other things as my family found out my wife had a "lump" after her routine mammogram. The doctors said they wanted to move fast and they did as she underwent a biopsy yesterday and we should know the results this evening or possibly tomorrow. I have to say, I have always supported the different Breast cancer awareness events that both the GNCC and ATVMX series put on but this year it sure hits close to home. So many of you who follow me on social media replied or sent messages of encouragement and prayers and it really did help as we ran up to the tests and they continue to give us hope that this is all worry for nothing. I want to express my family's deep and most heartfelt thank you to you all.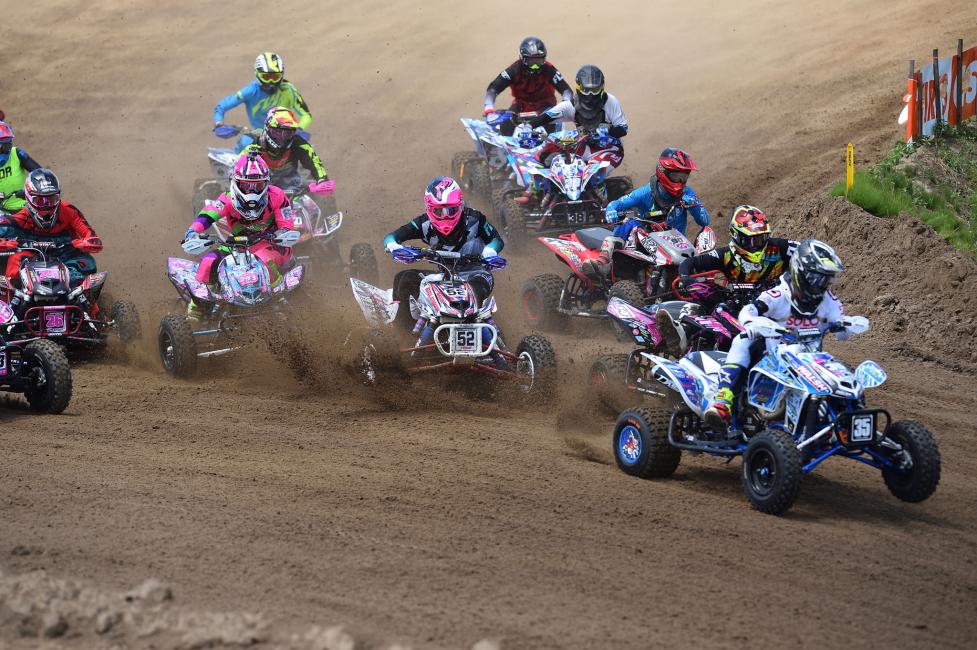 Now with that said, I and the rest of the racing nation are gearing up for the last round of an epic season in both series as we head back to Ironman Raceway. The weather reports look grim with seasonal temps due to rush in and bring with it ice and snow! That kind of weather makes for a very long weekend for everyone but I am pretty sure the weatherman will change his mind a few times and I hope for the better, I have shot a race in snow and it is not fun! The biggest racing news for me this week comes out of the Red Bull Straight Rhythm event. Ryan Sipes put it on Ryan Vilipoto in their class as he rode to the win. Sipes is hard-core and I have been watching him for the past few years as he turned from Pro motocross to Pro GNCC racing. At the races he is a typical guy who loves to ride his motorcycle and at the photo shoots I have done for him he is pretty intense even when we are not competing and just having fun.
His demeanor changes as race time approaches much like I see with our ATVMX pro riders, as he gets ready to compete. I don't think I have ever seen Sipes head to the line with a mindset that doesn't have him thinking he can win the race and even if he did not feel that way, he doesn't show it. With say Chad and Joel, you kind of know that they are taking the gate with the same ferocity and intensity but it is different. Maybe because I have known them longer or see them slightly different or it is just a difference between styles of racing that shows me the difference in the minutes before the gate drops. It could be that between Joel and Chad there are few, very few who can actually match their speed even though we are seeing that gap close as a few riders are right there with them. In any event, it is just something I have noticed with these guys and I hope I explained it in a way that I see it unfold. The next chance you get, get over to the gate and watch how your favorite rider goes into their "zone", it is pretty interesting.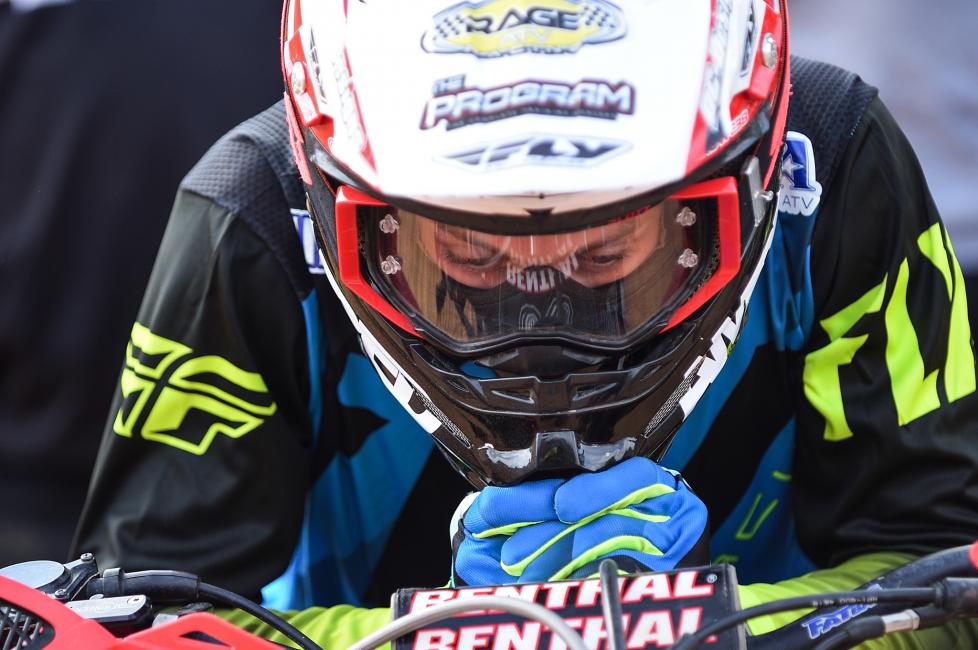 Now the biggest thing I saw on social media this week was the wedding pictures from Joel and Carlie Hetrick's wedding. So awesome, and well done I might add! I think their photographer really captured them and the wedding and how they feel towards each other. That is a very hard thing to do as a photog but that couple sure seems like a great "fit" so hats off to the shooter and to the newlyweds on another accomplishment! Usually I don't look at wedding pictures, just the first few and move on but I looked at every one of theirs! If you get a chance, take a look; they are worth your time.
That is all from me this week as I send this off and get back to getting gear and warm, dry clothes ready. As always, may God bless you in all you do.