Rodney Tomblin
TimeWednesday, October 11, 2017 | 4:35 PM
It's another great week in the ATV Racin' Nation. It's actually been a quiet week and it's exactly what should be expected. Time to settle in for the long break and begin the rebuild of programs for next season.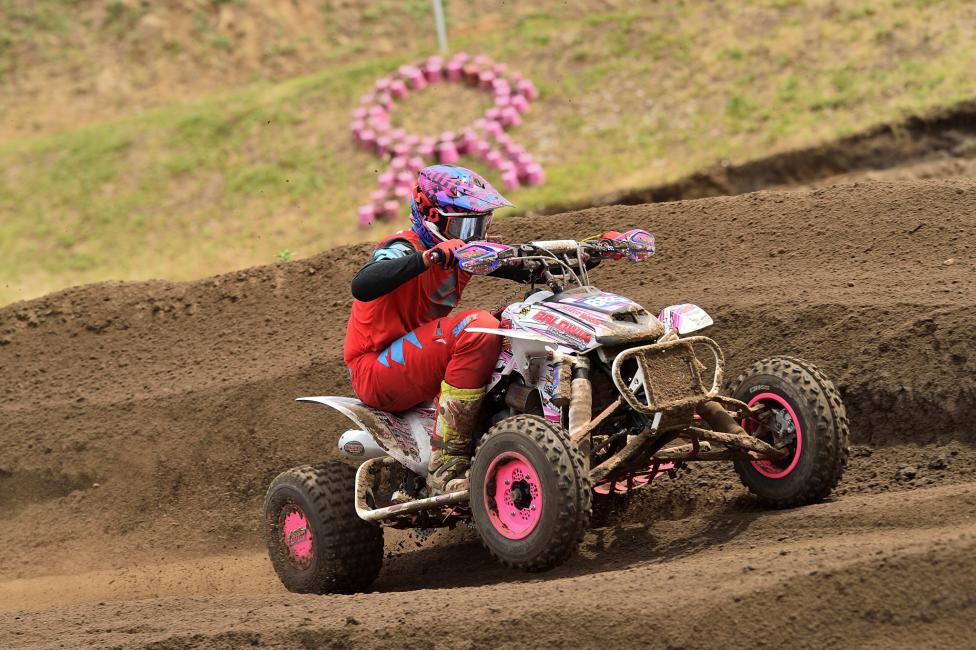 Getting ready for the banquet may be another thing on some folks mind. It is coming up fast, and you need to get your reservations in if you haven't yet. The Kalahari Resort is by far the coolest place to have a banquet with all the cool stuff to do. In my opinion the banquet is a good excuse to head there. Just don't forget to stop by the banquet hall for a couple hours in all the excitement.
The D-6 Ultimate Quad Series race this weekend is now reported to have at least a $2,000.00 Pro am purse. If that don't get you excited I'm not sure much will. Click here for more details.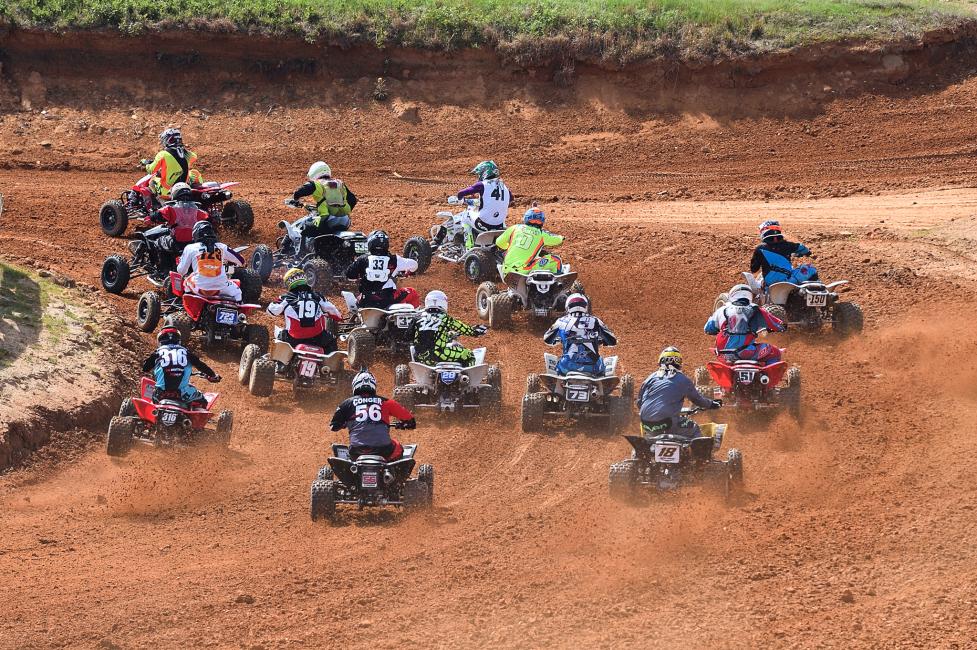 I got a message from Chase Cunningham and it seems it was another stellar year from the Media All-Stars. He sent this message earlier this week.
Rodney our team kind of flew under the radar a bit this year. We still had bikes and a setup that was on point, but as usual it took us a while to really get rolling. Our team always seems to pick up steam as the season goes on as most of our riders don't get to train like they'd want to during the winter months. We also had several riders that were taking huge steps up in competition.
Zach Kaczmarzyk decided to take on the Pro Class, Brandon Cesaroni moved up to the A class, Gabe Dommer and Jordan Trimble were committing to a full schedule for the first time, Gage Beebe wasn't old enough to ride a 450 until round 3 and Josh Holley had some work and school conflicts which limited the amount of races he could attend.
All that being said we had a really solid season and seemed to really get rolling towards the end. We had 6 riders end up finishing in the top 3 of their classes in points, we took home 9 overalls, 29 moto wins and 51 overall podium finishes! I even managed to bring home a championship which I'm proud to say is the teams 44th National title.
Our 2017 season was bitter sweet as well because several of our riders are moving on to pursue other interests (jobs, school, life etc.) and we were a really tight knit group this year, but we did get to witness Gabe, Gage, Jordan and Kobe VanFossen take home their first national wins. Zach got his first Pro-Am podium. Brandon was on rails and oh so close to an overall at Loretta's too. Seeing how stoked our riders are standing on that podium for the first time is what keeps us in this sport. It makes all the time on the road; the countless hours spent on the phone or computer with sponsors, the graphic design, and the pit setup each race worth it
Right now we're in the process of filling out our 2018 roster and to say it's going to be a rebuilding year with a ton of new faces is an understatement. We are all looking forward to the banquet in a just over a month though as it will give us a chance to catch up one last time and enjoy a night that celebrates a season that really for us was pretty awesome.
Hope to see everyone in November! And if you haven't gotten a resume to us yet and you feel you're worthy of a roster spot send us one ASAP.
God Bless,
Chase
[email protected]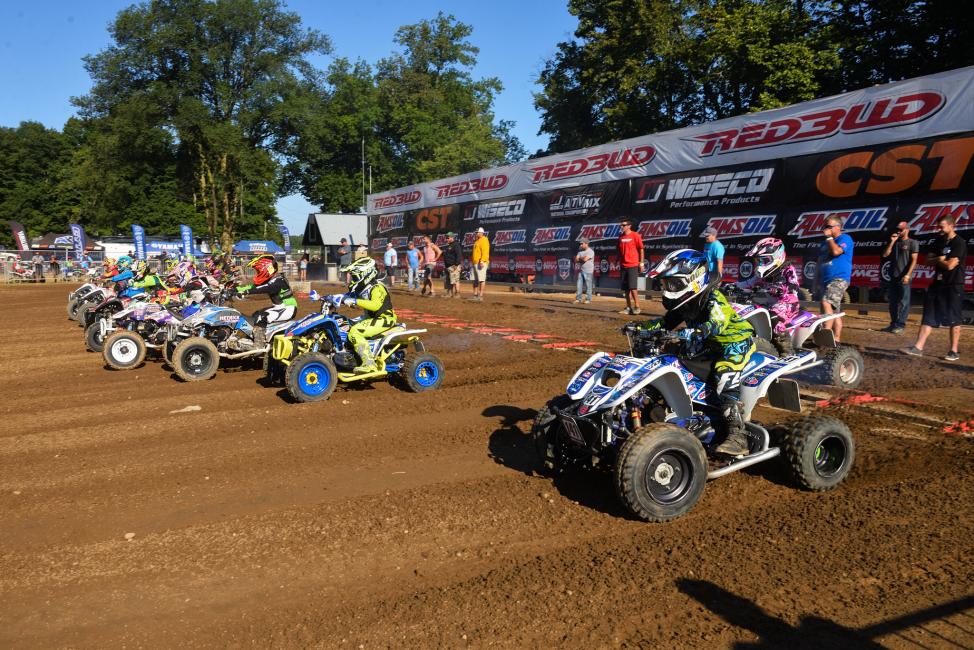 Also companies are taking applications for 2018 sponsorship programs. I know that CST Tires has put together one for next season so if you have been using them you may want to look further into things. As many other companies that you may not realize. So get creative and go out on a limb and see what you get.
The whole vial thing seems to be the craze lately but it's unfortunate that going viral round my place has meant being ill. So I've gone vial and now I'm going quiet for a few days. That'll do it for me. Let's check in with Gloop's Loop!
In The Loop with Gloop: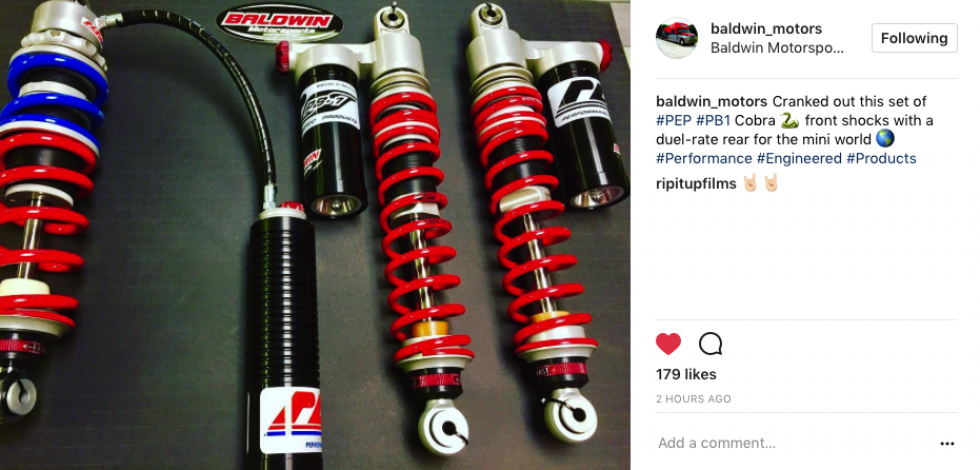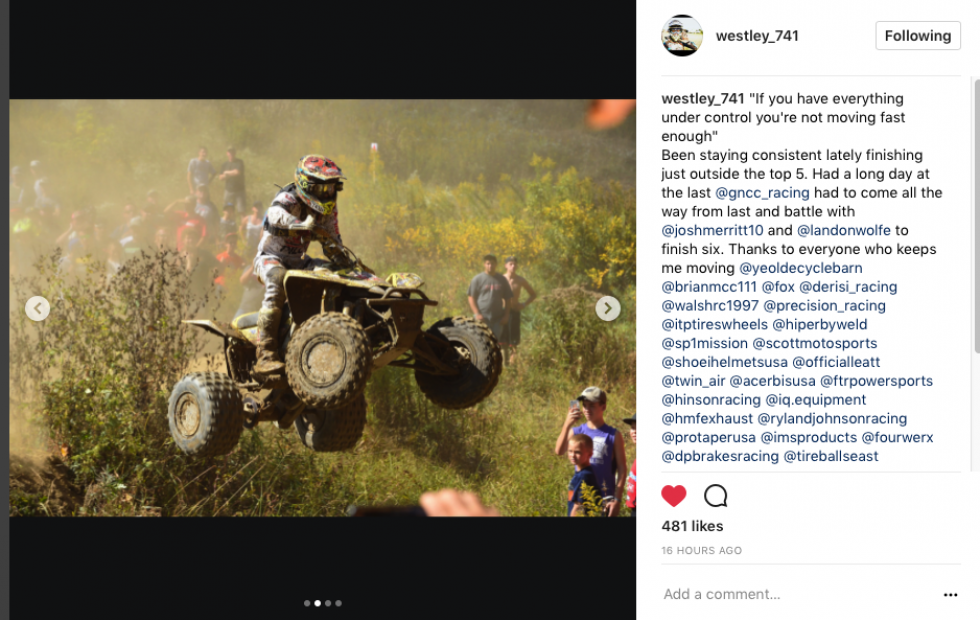 ATVMX Banquet Information!
The Wiseco ATV Motocross National Championship (ATVMX) presented by CST Tires, sanctioned by AMA, announces the 2017 Annual Awards Celebration to be held at the Kalahari Resort in Sandusky, Ohio. This year's banquet will take place Saturday, November 18 beginning with happy hour at 5 p.m. and dinner at 5:30 p.m. at the Largest Indoor Waterpark in the U.S. under one roof.
Dinner Reservations: $45 Adult / $20 Child (6-10) / 5 & Under FREE.
Banquet reservations must be made by Tuesday, November 14, at 5 p.m. After that registration will close. We cannot accommodate late requests.
Hotel room reservations are available at a group discount price of $199 for a one-night stay, and $149 for two-nights, and each room includes four waterpark passes for the duration of the booking.
When calling to reserve a room please mention the ATV End of the Year Banquet. Reservations can be arranged by calling (877) 525-2427 by Wednesday, October 18.
In addition to the awards ceremony, competitors and their family members are encouraged to take part in the Riders Meeting on Sunday, November 19, at 9:00 a.m. Participants will be able to voice their opinion on class structure, rules, and more for the upcoming 2018 season.