Rodney Tomblin
TimeWednesday, September 27, 2017 | 5:00 PM
USA! USA! USA! Congratulations to the Team USA ATV competitors in Italy this past weekend in the QXoN. An accomplishment that is as big or bigger as any in the recent history of ATV racing. The win is basically a world championship title and the new stage for the stars of our sport has been set. The win did not come without struggle, as there were some surprises as expected along the way. If you followed along on social media with Thomas Brown, Joel Hetrick and Chad Wienen then you may have caught the most of it. It was great to be able to share in excitement as it unfolded.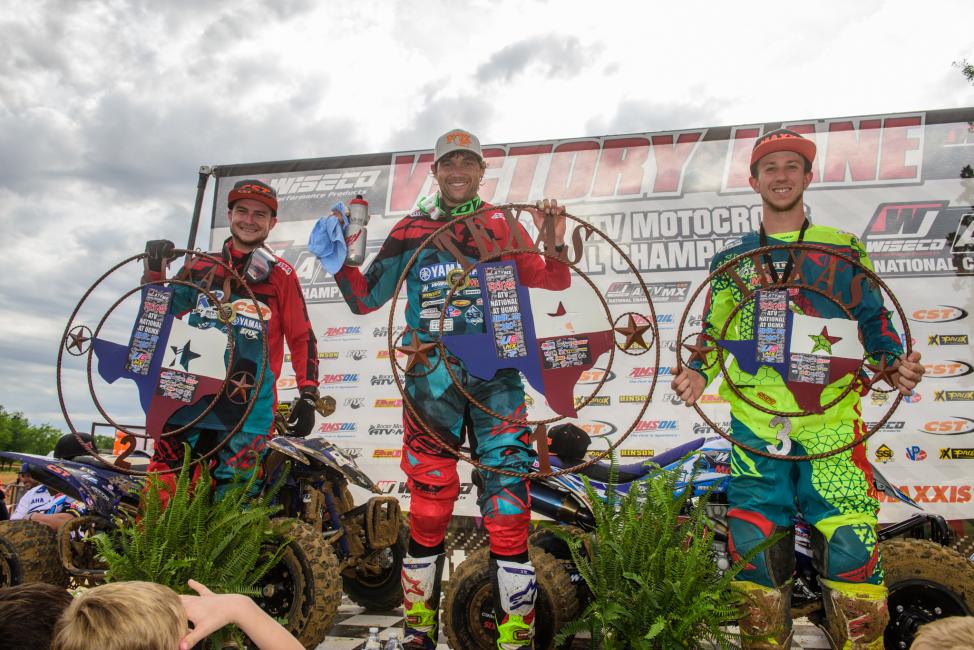 Thomas Brown took the overall win scoring a 1-1 in his motos. The first moto was is great conditions the second was in a driving rain that was a challenge for all. Thomas was actually passed at one point during the moto but was able to take the win in the end. Chad and Joel both had good motos but a mechanical failure in the first moto Joel gave him a moto score of 30. However, they were able to run strong and consistent enough to take the team overall as well.
A big congratulation goes out to Thomas Brown as well for winning the overall. In reality this race is the exact kind of race that lends to Thomas's style. Thomas likes big tracks, big races and long motos. The longer the moto, the better. He and I have "discussed" this on several occasions and he says that the longer the moto goes the better it is for his style and shows that is really working and training. I agree but at the same time I feel the shorter motos create more exciting racing. However, I do feel the longer motos in a race of this magnitude is without a doubt the best format. It boded well for Thomas and Team USA and I can't wait to see what next year brings.
I asked the boys if they had anything they would like to say to the fans. I know they are busy trying to get back home and settle in. Joel is busy getting ready for the big wedding this weekend and I have the esteemed honor of being able to attend and share in the celebration with the couple. I look forward to seeing and hope the best to Joel and Carlie on their upcoming nuptials.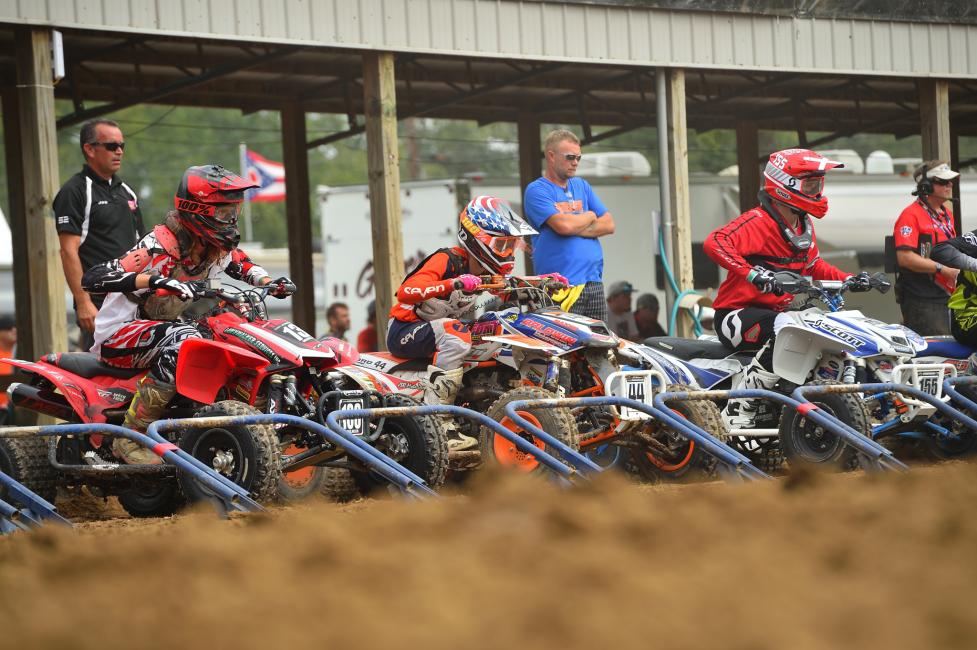 Thomas told me, "This event is top notch. It was a true honor to be apart of this team. Joel and chad put some great rides in with some big gaps proving to the world that this year we are the best. We were treated with respect and hospitality from all the teams that competed and from the promoters/ officiating organizations.
There are so many people to thank that made this happen for the USA. Thank all of y'all. My teammates Chad and Joel thanks for putting it all out on the track. Thanks to all of our mechanics Kent, Mikey, and Brandon y'all worked together to make sure we all were ready every time we needed to hit the track. Mark Baldwin and Harv Whipple need some major props for keeping this program going and making sure we did it right.
Last of all... USA WE ARE #1!!!!!!"
Chad Wienen sent a message and said, "I had an amazing time over in Europe the past month with my wife and friends. Topping on the cake to win the 2017 QXoN With Team USA. We certainly had the strongest team but were dealt a tough start to the day Sunday. But we did overcome the adversity and put it together for the rest of the day. Strong rides from Thomas and Joel. The Team made it happen for us and would like to thank everyone who supported us from home and around the world. Headed home today and excited to get back to the home soil." Chad has been touring Europe visiting family and hosting riding schools as well. He certainly made the best out the opportunity. Congratulations again Chad and thank you for your efforts.
The next thing now is the banquet coming up November 18 and I hope you have made your reservations. This a great time being at the Kalahari Resort as it is one of the biggest indoor water parks in the world. It doesn't matter how old you are, you are going to have a blast there. If you have been following along with the ATVMX boys that have been racing GNCC then you may be happy to hear that they did very well this past weekend in Masontown, WV at the Mountaineer Run GNCC. Haedyn Mickelson from the Maxxis/Liquid Wrench/Elka/Honda team finished fourth in the 4x4 A class. As well he just missed the top 20 overall finishing 21st out of all the morning race competitors. Not bad for an MX guy!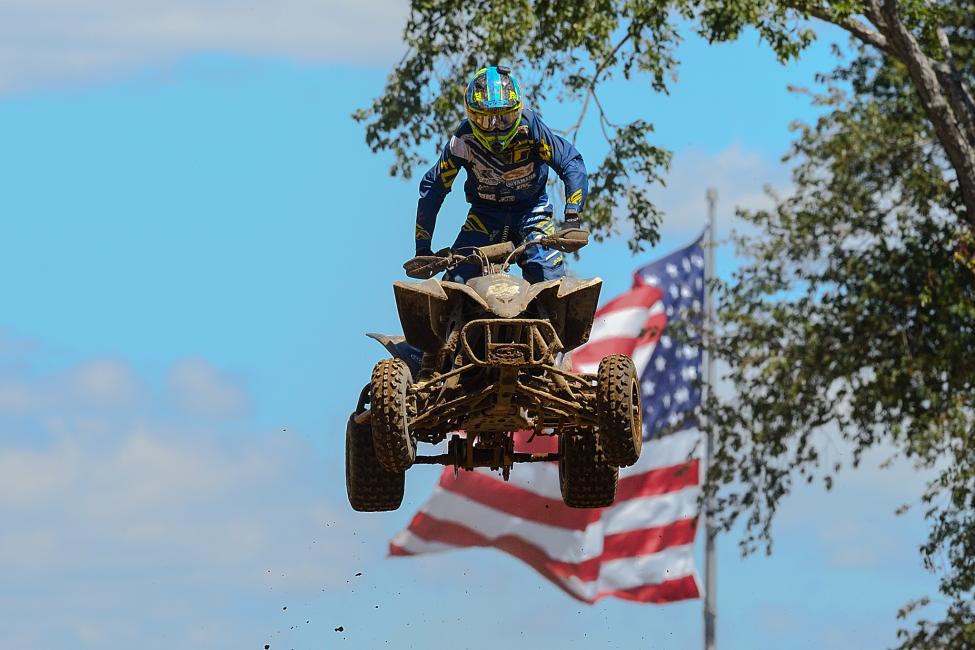 Noah Mickelson and Grayson Eller had big days of their own in the 16-18 C class. Noah led a good portion of the race in one of the rockiest races on the schedule. He dropped off pace and back to second at one point but was able to pull of the win and 51st place overall. Following Noah in 52nd place overall, in what may have been an even more impressive ride than the win, was Grayson Eller.
On the first lap Grayson hit a rock and got stuck on it early on and found himself as far back as 20th place if not further. He was able to work his way to ninth place at the end of the first lap. Then Grayson went to work in the toughest rocks and dust the GNCC has to throw at them. He got faster as the day went on and his final two laps were the class fastest in the class as he clawed all the way up to second place where he would finish behind Noah. One has to wonder how well he could have done had he not been stuck and lost so much time on the first lap. Way to go Grayson and hope to see all of them back in Ohio on Saturday October 7th for the Powerline Park GNCC in St. Clairsville, Ohio.
Congratulations to Jeremy Ledonne on his fist ATV National Title. He was able to clinch the championship in the 19+C ATV class. He scored second in class this past weekend and 30th overall. He stated it was his first national championship and is extremely happy to be to be riding to be able to do this. He has come a long way from being paralyzed and not able to walk to winning races and titles on quads and dirtbikes. Jeremy also finished fourth in his bike class and sits only five points out of first place in the title chase of the Open C College 16-19 class. He could win two championships and even if not he has still accomplished more than a number of folks, including folks who have never had to overcome the obstacles to get to where he is. Way to go Jeremy!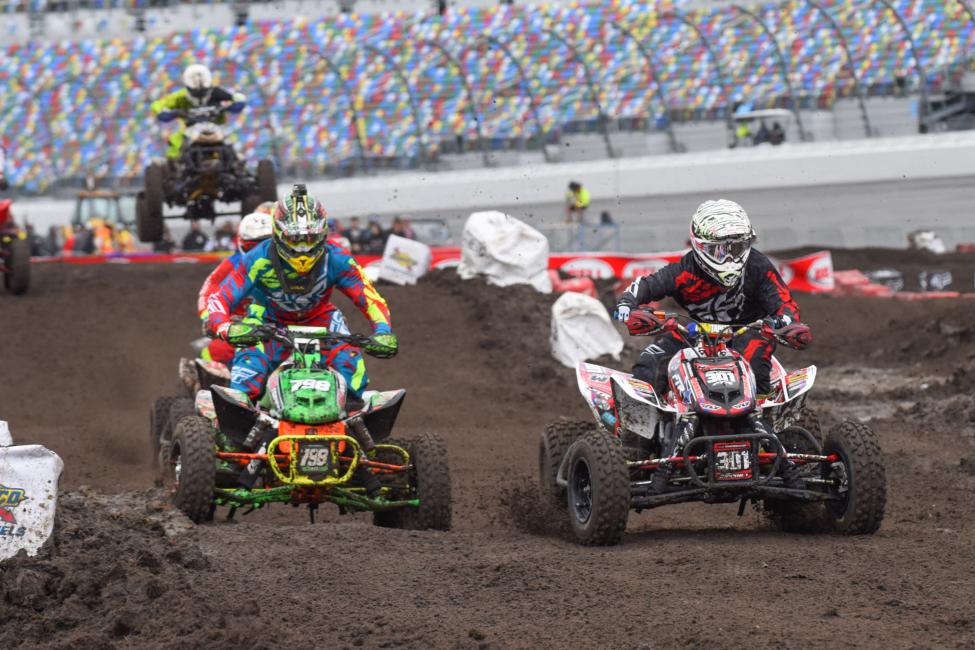 On the racing front, D-6 Ultimate Challenge has posted that they will have their final round on the weekend of October 14 and 15. There will be a $1,500.00 Pro Am purse and it sounds like a great weekend all around to get out and support the ATV Racin' Nation at its grassroots. The latest information on the FB page says
This will be the final round for the 2017 D6 Ultimate Quad Series.
Pro Am Purse sponsored by: Finishing Edge, Alltask Construction, Hellbound Racing, Reliable Construction Concepts, FTR Powersports and Zimmerman Roofing.
Weekend Gate fee - $10.00
Children under 10 - Free, unless riding
Gates open Friday at 6pm
Saturday Practice open to Quads and Bikes - $30.00 per rider
(No AMA or D6 Membership required for practice)
Practice 10am-4pm
Early Sign ups for Sunday race on Saturday 5pm-8pm
Saturday Pit bike Riding and Racing on the mini Track hosted by TBolt USA
Sunday Race Day
Sign ups 7 a.m. - 8:45 a.m.
$45 per entry
Practice 9am
Rider's Meeting following Practice (all must attend)
1st Moto starts at 11am
Pit bike Race during intermission - 2 laps on the big track - $5.00 pay at the starting gate.
That's it for me for now. Let's check in with Gloop's Loop and with Ken "with the good cooking wife" Hill. Till next time, God Bless Your Heart and All Your Vital Organs.
In The Loop With Gloop: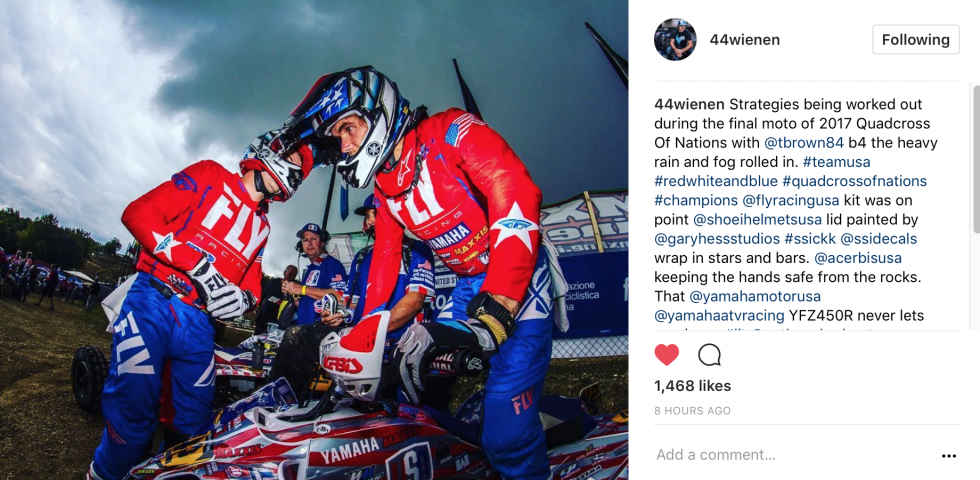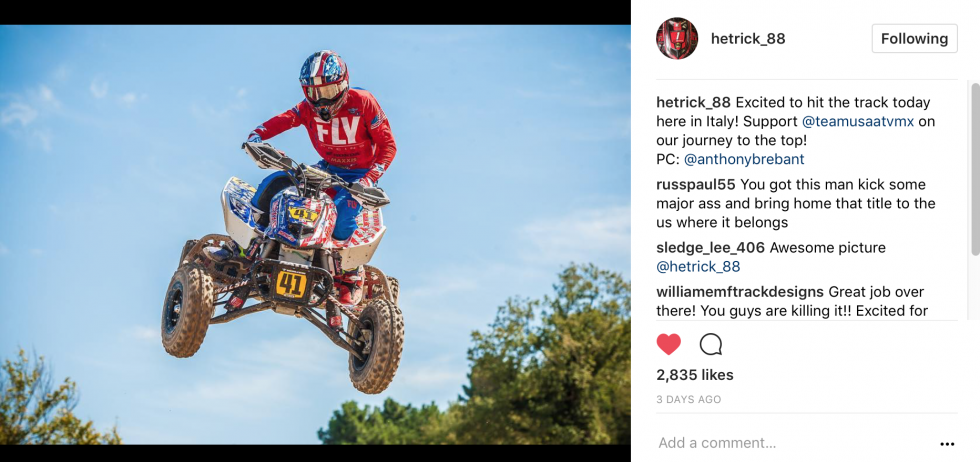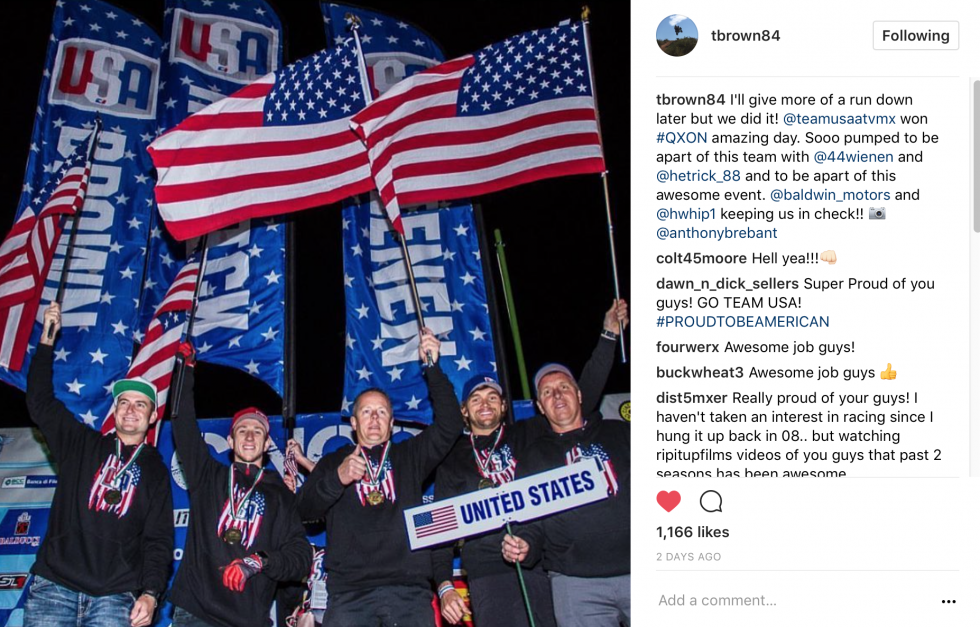 What an adventure in Italy!
Keeping up with Ken Hill:
Well they went and got it done! Team USA brought the win home, and I know everyone is as stoked as I am to see it all go down. A huge racing nation congrats and job well done to everyone on the team, as this win is huge! I cannot imagine a bigger win than one where you are representing your country and from what I have been able to read it wasn't a cake walk, but the boys came through in grand style and did what we all knew they could do! I was at the GNCC race in the hills of West Virginia and was running around doing what I do, however Rodney was keeping everyone in the loop throughout the weekend and you could hear the cheers go up when he would give an update. When he announced they won, it was very cool to see everyone, ATV and bike riders and fans send up the number one sign and give out a holler.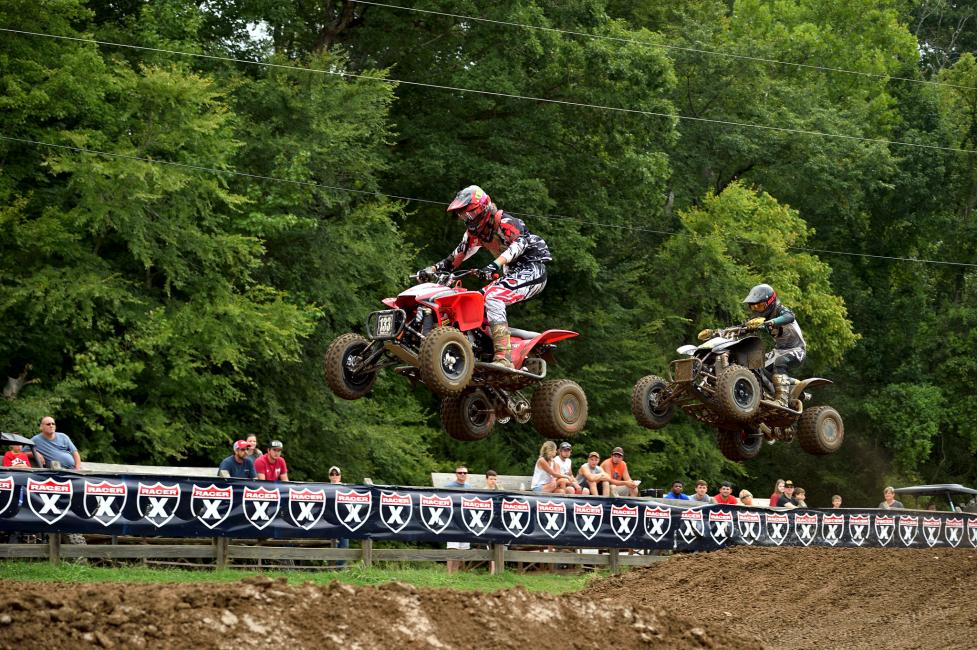 I am pretty sure Rodney will have all the dirt above but again, a huge thank you and congrats to the team, well earned!
Now the GNCC weekends are nutty as race after race fires off the line and heads off in to the trees and when it is a SxS/UTV weekend, things go past the typical hustle and bustle and straight into hyperspace. There is not usually a free minute or two from sun up to sun down and if there is bad weather it just compounds the craziness. Thankfully, we were blessed with decent weather, hot and very dry but no mud fest so the crew and racers caught a break. When we have a muddy ATVMX it is indeed a mess but getting riders off the track is much easier than trying to hunt down someone broken down or stuck on a 10 to 12 mile course. I really wanted to try and keep tabs on a few racers from the ATVMX series that gave GNCC racing a go at this round. I know Haedyn Mickleson claimed 4th in 4x4 A but I had to try and look up a few others. Noah Mickleson rocked the 16-18 C class by taking the win followed by Grayson Eller who took second! That is really cool to see a few more riders switch over even if for a race or two as their season was extended by a bit. There may have been others on the line but this names stand out and were the easiest to keep track of so if you did manage to attend and race or plan to in the future, hit me up so I can include you in things.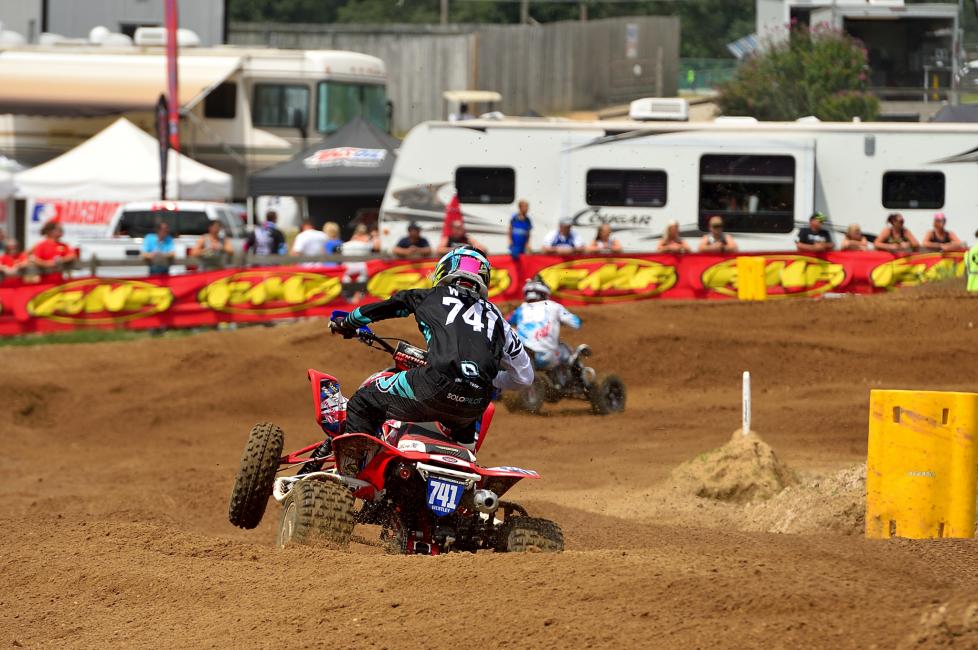 Westley Wolfe powered his way to the XC1 Pro holeshot, which was really cool to see. Westley has been doing well in Pro but it is no easy feat to run with that class. With the likes of Chris Borich, Walker Fowler and Adam McGill, just staying on the lead lap can sometimes be a struggle! I would have to say that if Westley stays strong, we will see him find a podium finish and eventually find his place amongst the top five at each round, he is just so fast that he will do fine once he gets the pants aligned and can find a pace that allows his speed to carry through two hours of brutality and carnage.
That is all from me this week, I am still buried under the GNCC work but I wanted to send a shout out to Team USA and the riders who braved the GNCC this weekend. As always, God bless you all and be safe in all you do!
ATVMX Banquet
The Wiseco ATV Motocross National Championship (ATVMX) presented by CST Tires, sanctioned by AMA, announces the 2017 Annual Awards Celebration to be held at the Kalahari Resort in Sandusky, Ohio. This year's banquet will take place Saturday, November 18 beginning with happy hour at 5 p.m. and dinner at 5:30 p.m. at the Largest Indoor Waterpark in the U.S. under one roof.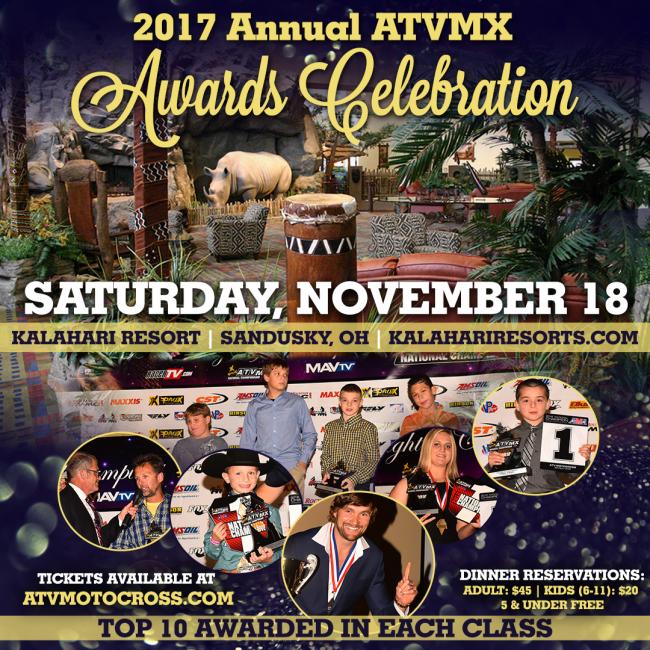 Register for the ATVMX Awards Celebration HERE.
Dinner Reservations: $45 Adult / $20 Child (6-10) / 5 & Under FREE.
Banquet reservations must be made by Tuesday, November 14, at 5 p.m. After that registration will close. We cannot accommodate late requests.
Hotel room reservations are available at a group discount price of $199 for a one-night stay, and $149 for two-nights, and each room includes four waterpark passes for the duration of the booking.
When calling to reserve a room please mention the ATV End of the Year Banquet. Reservations can be arranged by calling (877) 525-2427 by Wednesday, October 18.
In addition to the awards ceremony, competitors and their family members are encouraged to take part in the Riders Meeting on Sunday, November 19, at 9:00 a.m. Participants will be able to voice their opinion on class structure, rules, and more for the upcoming 2018 season.
QXoN Photos by Anthony Brebant Photography: