Rodney Tomblin
TimeWednesday, August 30, 2017 | 4:00 PM
The 2017 Wiseco AMA ATV Motocross National Championship race season has been over for a few weeks now, but it appears there has been a lot of activity as the year is winding down. If you follow social media at all you will note several things going on across the country, and world, for that matter. So this week I decided to just do a quick overview of what I picked up on over the last few days. I also got a little information from the boys from Team USA headed to the QXoN.
First, I would like to start out saying my heart goes out to all those affected by the storms caused by Hurricane Harvey this past week in Texas. There are a number of the ATV Racin' Nation that live in that region so hopefully all goes well for them. Thomas Brown told me this morning, "I talked to some friends down there and he said 80% of the people he knows down there have lost everything they own. It is a very bad deal that they have going on in the south. If people can donate great! If not please send some positive thoughts and prayers to those in need." He also told me, "I know the Revia family had water inches from going into their house,and they were one of the lucky ones! It may have rose into the house last night. I'm sure there are quad racers down there with bikes floating in garages!"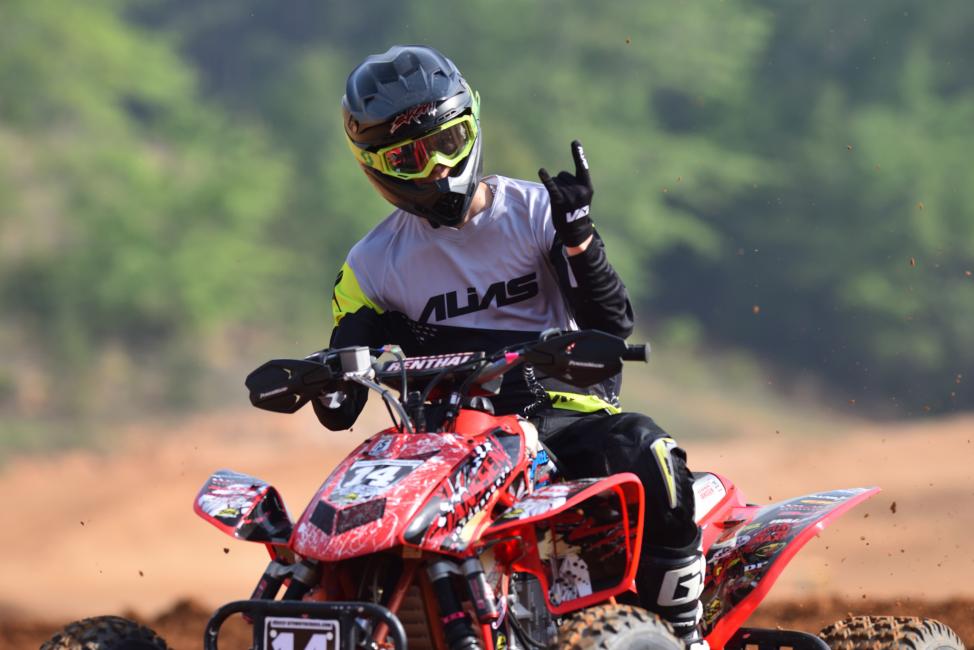 Sadly it also looks like Harvey is making landfall in Louisiana now as rain pummels the Gulf Coast. I am sure that there will be lots more flooding.
The rest of the nation has been busy as I saw that Cody Janssen captured the Doug Gust ATV/UTV Showdown title for a second consecutive year. It appears that Doug Gust promotes a race this time each year that draws a nice little crowd. Cody is notorious for winning a lot of the Midwest races like these, and I feel has yet to show full potential on the national scene. The reason though is that he is still trying to recover from his crash in Texas during the 2016 season. It seems the breaks has been put on him since. I talk to him sometimes and you can see the disappointment. Cody was on a course to be one of the next big things and likely still will be a big competitor if he can ever get himself physically back to par.
Noah Mickelson won an ATV "World Championship" race I understand as well. I saw several posts of the race online. They streamed it live and the production team did a great job following the races and the commentating was great as well. I really hope that event moves to a bigger level. It has a great platform and will hopefully be a more prestigious event in the future that we all look forward to attending.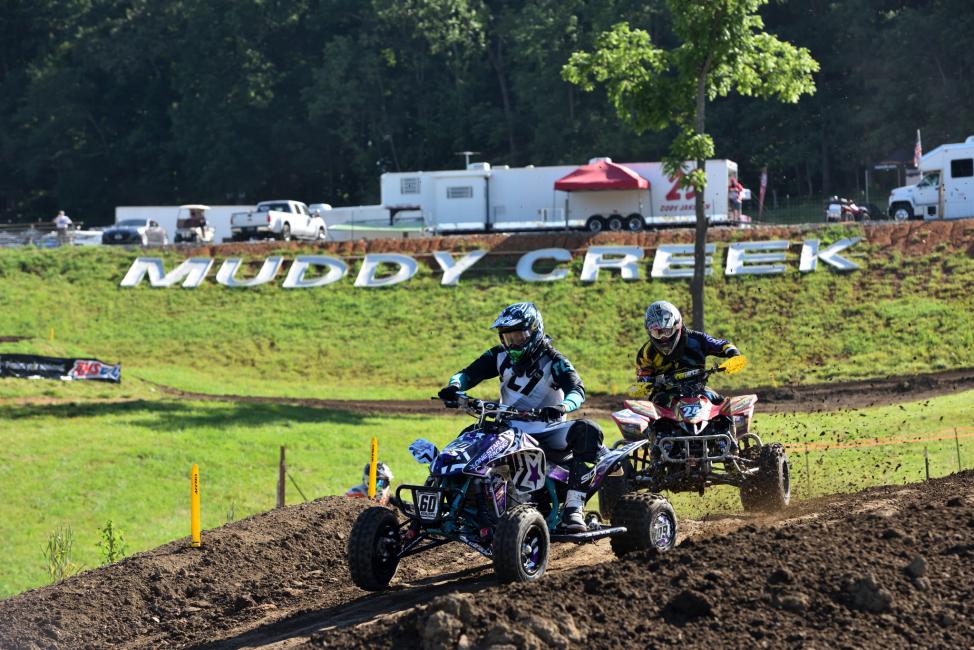 As far as Team USA goes and the preparation upcoming Quad X of European Nations a.k.a. QXoN, the boys have been busy. Chad is in France and Switzerland while Joel in at home in PA and Thomas is home in Texas. They seem worlds apart but they are still working hard right now to come together for the ultimate goal and that is to win in Italy.
Chad Wienen didn't take long to get back to busy. Only days after the checkers flew at Dirt Days at Loretta Lynn's, he was on his way to France for the Pont de Vaux. Chad teamed up with Jeremie Warnia and Christian Clody. Not real sure who "Clody" is at the moment but hope to clarify that soon. At any rate the team had a good time and according to Chad had some engine issues that kept them out of the overall but they did post the fastest lap times of the day. This is good news and inspiration for the team for next year. Chad told me this morning since then he has been busy as well. He said, "Going good here. We are traveling around Europe. Had a good time at PDV and visiting family in Switzerland. France was a lot of fun with Jeremie Warnia and all his friends and family. Next up a riding school in France with Jeremie and Team Clody." Chad is also getting ready for Italy, as we are only about three weeks out at this point.
The newly crown AMA Pro ATV Champion Joel Hetrick is busy training and getting ready himself. He is also preparing for a wedding that will take place the week after the QXoN takes place. Joel knows his biggest obstacle is the time of 25 minutes plus two laps. It may be the biggest obstacle our team faces as well. Joel and the whole team are preparing for this though and hopefully it won't be as big of an issue as it could be if they go unprepared.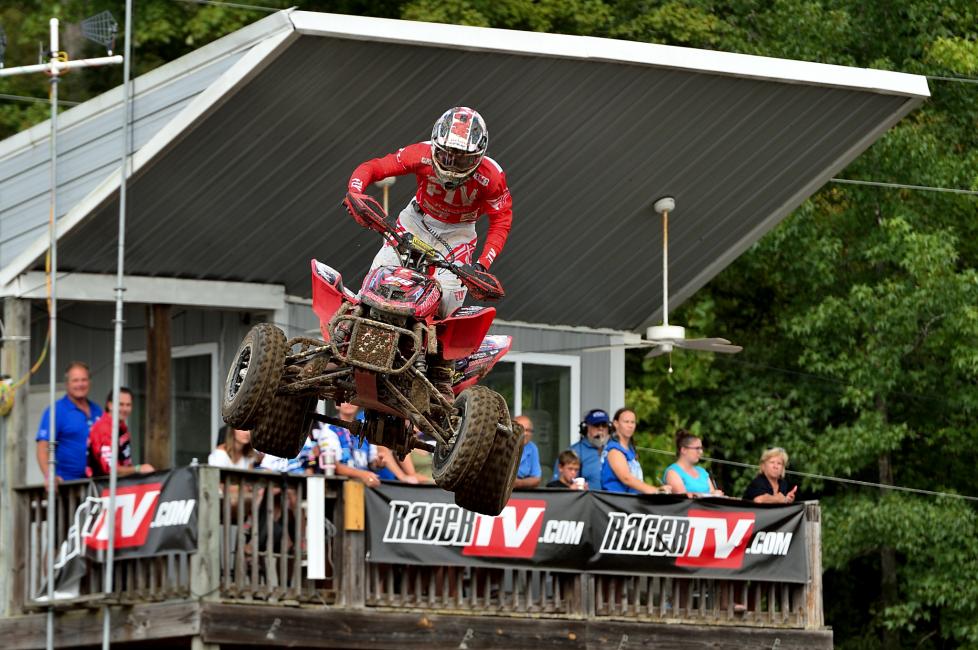 One has to wonder how preoccupied Joel may be with his wedding approaching. Thankfully for he and his bride to be Carlie, they knew the riggers of the schedule and have everything finalized and are basically waiting for the day. So right now and till they leave the focus is on the race and winning.
Thomas Brown has been busy putting in the work at home in Texas. Thomas saw a strong finish to a very challenging season. Thomas said, " I am heading back north for a couple weeks to get some riding in with Joel before we go." This should be good for both riders to push each other. As far as the training goes, one may wonder what they are doing different than the normal season and Thomas said, "The biggest thing I've changed is the length of my motos. Being that there going to be 25 minutes plus two. That extra time doesn't seem like much but it's a different game. Makes me feel like our 18 minute moto is just a sprint."
Thomas made a big switch and went under the Pro Motorsport Yamaha tent where he may have found a great combination. His teammate Jessie Barnes was out for the season but this growing team may be the burr in the sides of many in the future. However right now Thomas and his team are looking to be the burr in the sides of all the worlds' competition.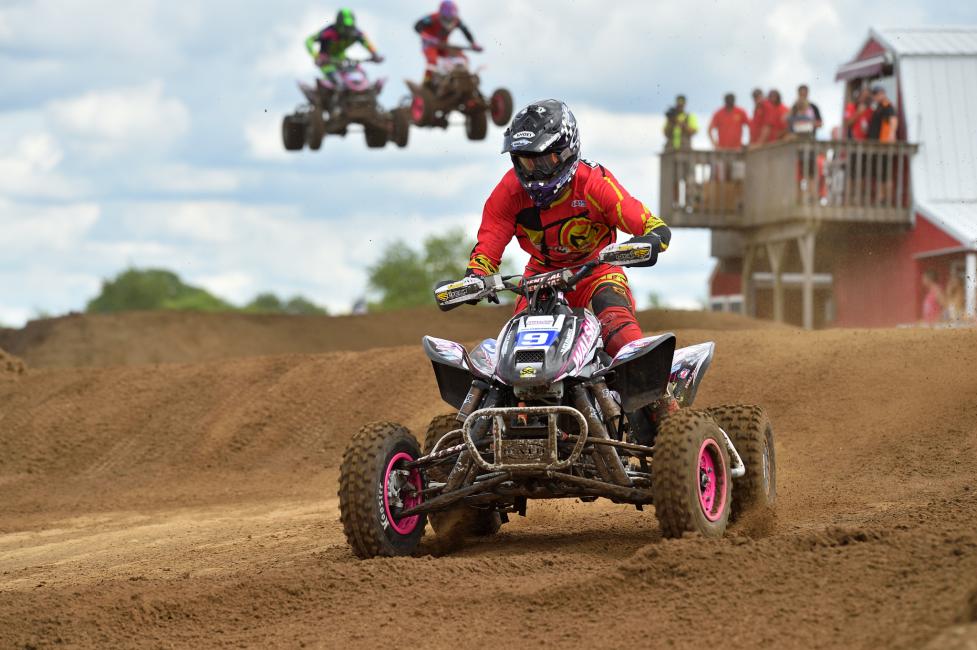 I realize folks believe that Team USA is going to go and clean house as far as the race is concerned. Even though I am hoping this, I realize like the team and all the supporters that it's not a turnkey deal. Just because we are signed up does not mean we will win. There are many variables to deal with and being a foreign land with foreign rules could be a bigger obstacle than folks realize. Longer motos as mentioned, 500cc motors, different sound regulations and a different track design and layout could be more monumental than fans realize. So I ask that if you are not excited yet about the upcoming race you really should be. It is going to be so much more than the Wienen, Hetrick, and Brown show. It is going to be world class racing. I can't wait to hear the reports and see the videos
That's it for me for now. Let's check in with Gloop's Loop and with Ken "You know where you can stick you cable and phone bundle" Hill. Till next time, God Bless Your Heart and All Your Vital Organs.
In The Loop with Gloop: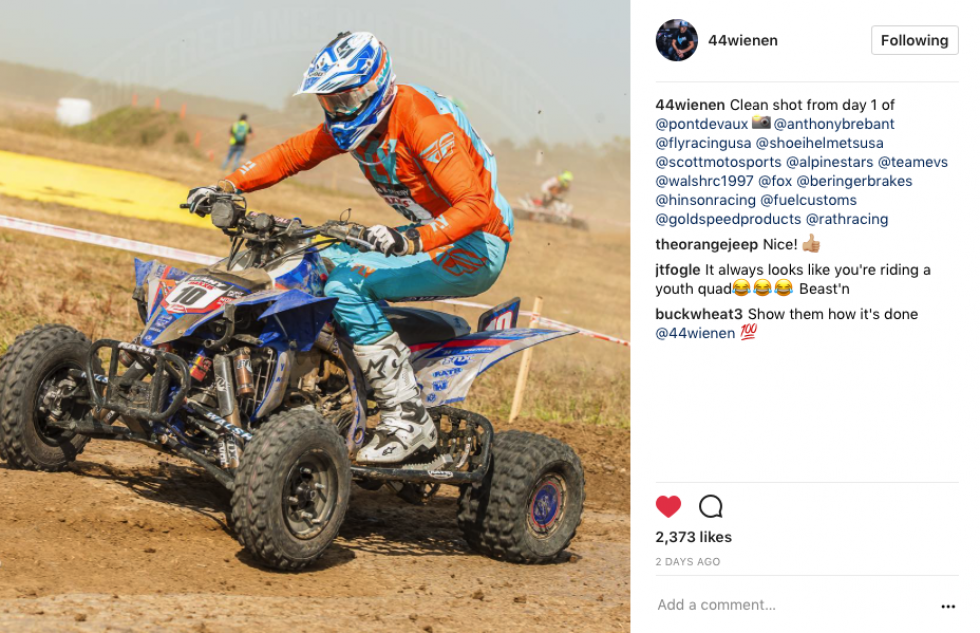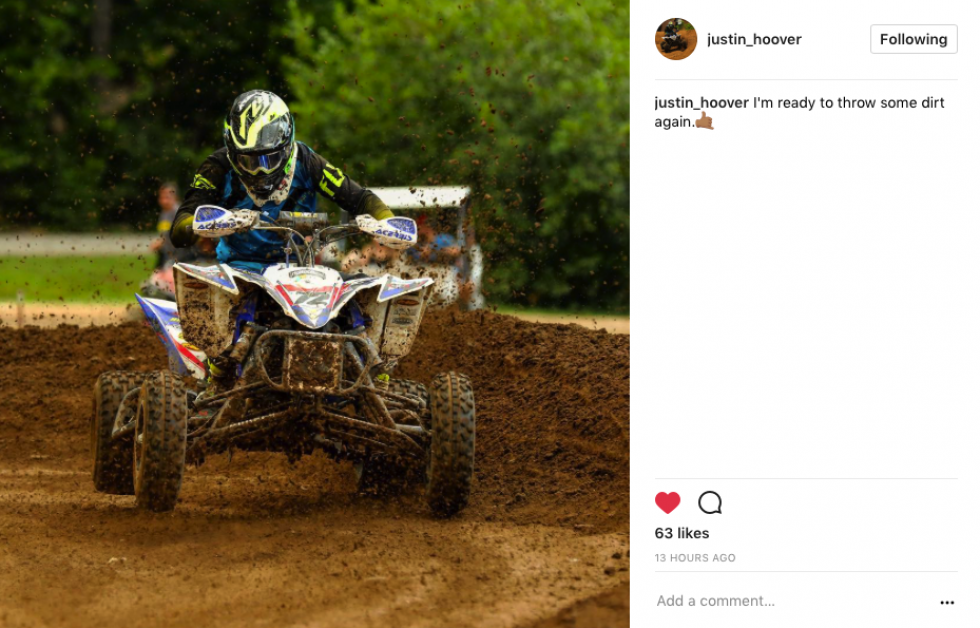 Keeping Up With Ken Hill:
How a week can make such a difference is what I was thinking of today as I sat down to knock out Site Lap. Since last week our country has seen an enormous natural disaster that pretty much drowned the Houston Texas and surrounding areas. More than 6.5 million people have been affected, some of that number including people in our racing family. Keeping tabs on social media has been paramount for family in that region. Social media has been letting people know how things are going, or if they are safe, and the incredible out pouring of support to help those impacted is inspiring. The Miller brothers geared up and headed into the region to help, which speaks volumes of how caring and compassion flow through our ranks. Seeing them head off with boat in tow made me smile knowing they would be there and help in anyway they could. Chad Revia has been very active keeping not only his family dialed on things, but also offering any help they could give while they also pray that the water stops rising. Paul Schulz was just far enough East that his family and area should be ok, but literally just a mile or so away the flooding was historic. Others headed in before things got bad to help and I haven't heard much out of them in days so please join me in praying for everyone and God bless those in harms way doing what they can for those in trouble and danger.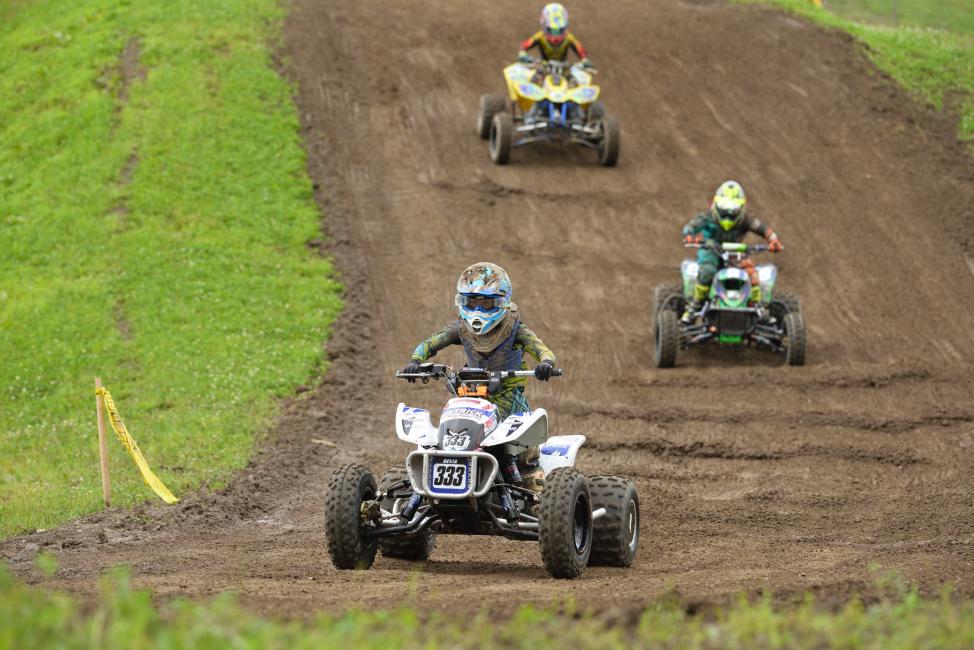 The hurricane aside, it has been fairly quiet as much of the racing nation gets back to a more normal lifestyle and heads back to school, college and of course work. The office staff and crew however stay at it as the final rounds of Lucas Oil Pro Motocross Championship wraps up its season, and as I read through the info coming out of Ironman MX it seems that Jeffrey Herlings gave everyone a thrashing. Corner speed seems to be how he laid the smack down on the fastest riders in the world and claimed the win. Before I was fully through RacerX Illustrated's report I was thinking of how Joel Hetrick had raced his way to his first Pro championship and recall never seeing him so smooth. Now Hetrick is fast and his riding style really makes his speed stand out, but this season it sure seemed to me that he had just become so smooth and fluent no matter the track that he just couldn't be touched. The team behind Hetrick's season had really done their work in my opinion with his suspension because I do not ever remember seeing him stick to the track and take whatever was in front of him like it owed him money. Shocks aside, his engines seemed to pull non stop and at Loretta Lynn's, I spoke with his shock builder Jay Gobel before the second moto and I mentioned that Joel seemed to just have his starts down to virtual perfection and that his set up just seemed to pull from the gate so much better than anyone else.
Jay let me in on how much time they had been investing nearly all season to get the rear suspension to work to allow him every advantage and it was working very well. Chad Wienen stated from the podium that he had been battling hard to get his starts back where they needed to be and thought his clutch set up was not dialed in the way he wanted it however they made a change in set up and boom, moto two win and the overall. It really shouldn't have surprised me to hear all this, when I drag raced cars setting the suspension up for weight transfer was one area we worked on non stop but I never gave it much thought being dirt under the tires instead of sticky asphalt but allowing for maximum power off the gate should equal faster starts and just like that you are out front from the start and winning races. I can't think of anything harder than running down Joel Hetrick and that is what Wienen faced all season. It is everything all at once and so much to dial in and try to tune for the track that amazes me and when it all comes together things just start rolling in a positive way. In the hustle and bustle of the weekend so many small things can get over looked that advantages could be missed or lost so I learned something or at least got a refresher course on attention to detail! I may have to invest in a outboard and write down all the things I should be doing with all the stuff I have going on just to make life easier and allow me to catch those things that make such a huge difference.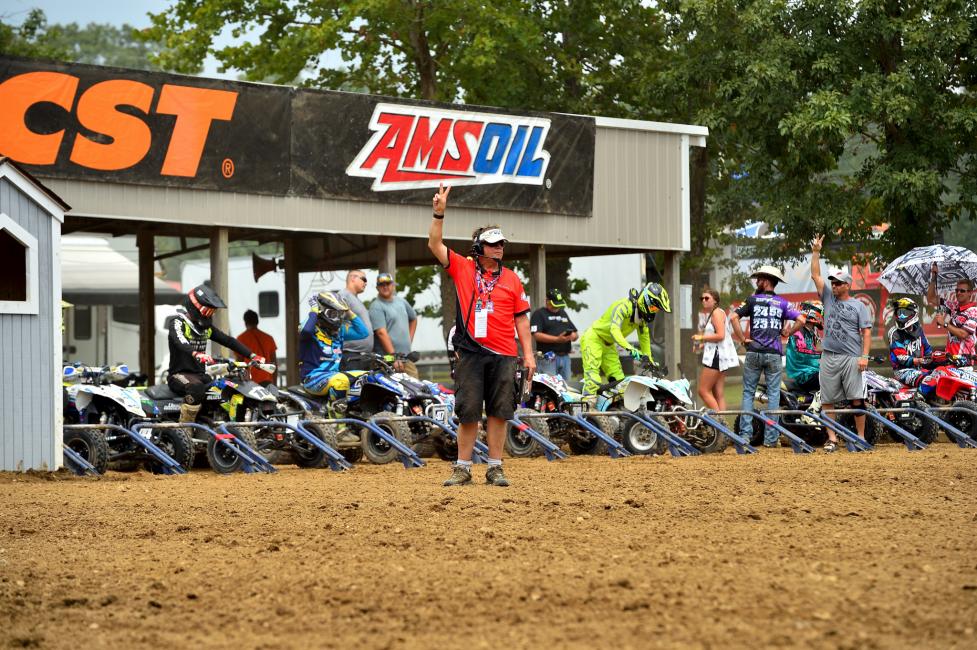 That is all from me this week as I now have a piece of cardboard and a sharpie since I couldn't find a pit board! Again, please continue to pray for those impacted by Hurricane Harvey and if you have extra, give what you can through reputable outlets that can get assistance to those who need it. My wife caught me looking at my bass boat and cut me off when I asked if we had gas money to get to Texas because I would love to be there helping my fellow man and do whatever I could. Until next week, God bless you all and please be safe in all that you do!