Rodney Tomblin
TimeWednesday, August 23, 2017 | 4:15 PM
The closing round of the 2017 Wiseco ATV Motocross National Championship presented by CST Tires, an AMA national championship, has come and gone. Amateur and AMA Pro ATV titles have been decided and all the questions heading into the season have been answered. As mentioned in the beginning of the season, this year appears to have offered the best competitive racing the series has seen in quite some time if not ever.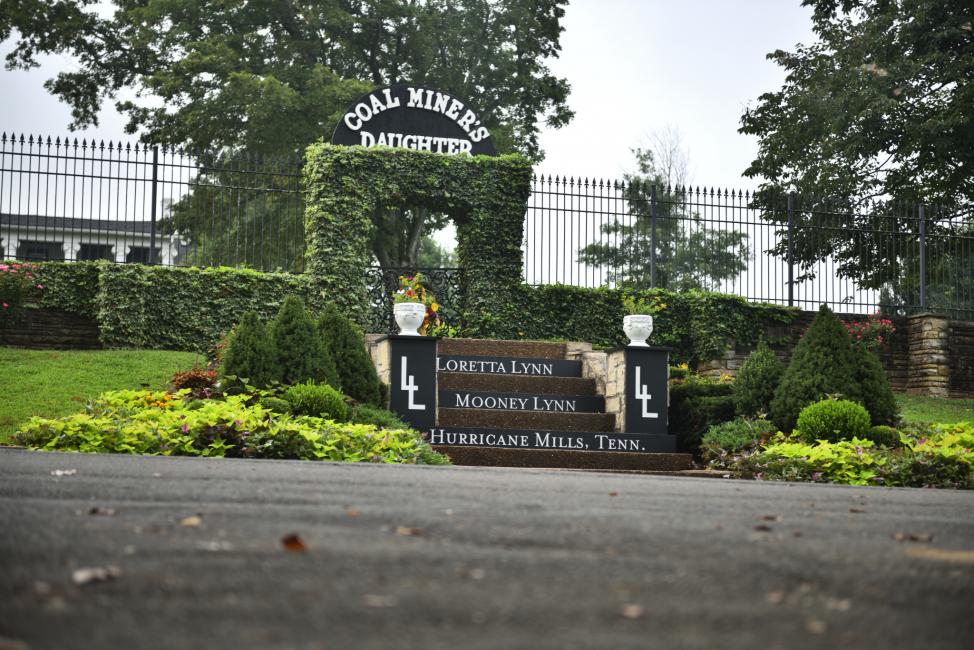 A huge congratulations to Joel on his win. It has been a long time coming that is for sure, but it may be best it took so long for it to happen. It gave Joel a chance to mature and it gave the rest of the competition time to catch up. It made Joel a humble person and it gave him a chance to find the perfect combination to make his dreams a reality. On a personal note it was a good feeling to finally say that Joel clinched the AMA Pro ATV Championship. I have been announcing Joel's name since he was a young boy about the age of Ethan Tvergyak and Mason Hopkins in the 50 Automatic (4-6). It was an honor and privilege to make that race call as an announcer.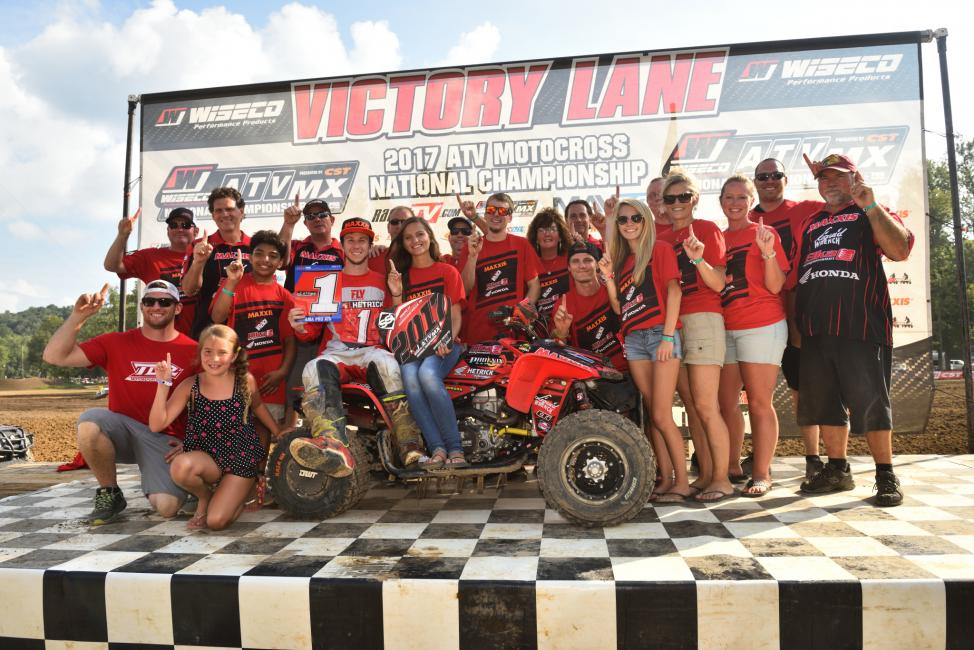 The Phoenix Racing team a.k.a. Maxxis/Liquid Wrench/Elka/Honda team has been one of his biggest assets to his career. The team not only helped make Joel a champion, but also brought a new level of race team strategy to the table that our sport has not seen in some time. It has and will elevate our sport as a model of how to make a team truly work. Taking nothing away from the successful Wienen Motorsports program, which also serves as a strong model for this it proves that at this level of racing it takes more than just a great rider. It does take a team to win. The beauty of this is there are so many teams on the verge of being teams like these that our sport has the resources to make that next step.
If you didn't happen to catch the preseason interview I did with Joel and the team before the season got underway you may want to check it out. Also if you did it's a treat to go back and see just how focused and dialed in Joel was this season. More than ever before. Click here to view. While there check out the Haedyn Mickelson, Noah Mickelson and Grayson Eller and David Eller interviews as well.
There were many changes this year and the biggest is the new AMA Pro ATV Champion. The first ATVMX prodigy since Jeremiah Jones, Joel Hetrick has finally reached the ultimate status of achieving his dream and the beginning of a new era in ATV is here. Whether or not Joel Hetrick will dominate it is still left to answer but regardless things have changed. The future seems bright for the championship and Joel actually winning the title may be a bigger accomplishment for the sport than what may be recognized right now. There are truly many levels to what has taken place and it may take years to really recognize what just happened in our sport.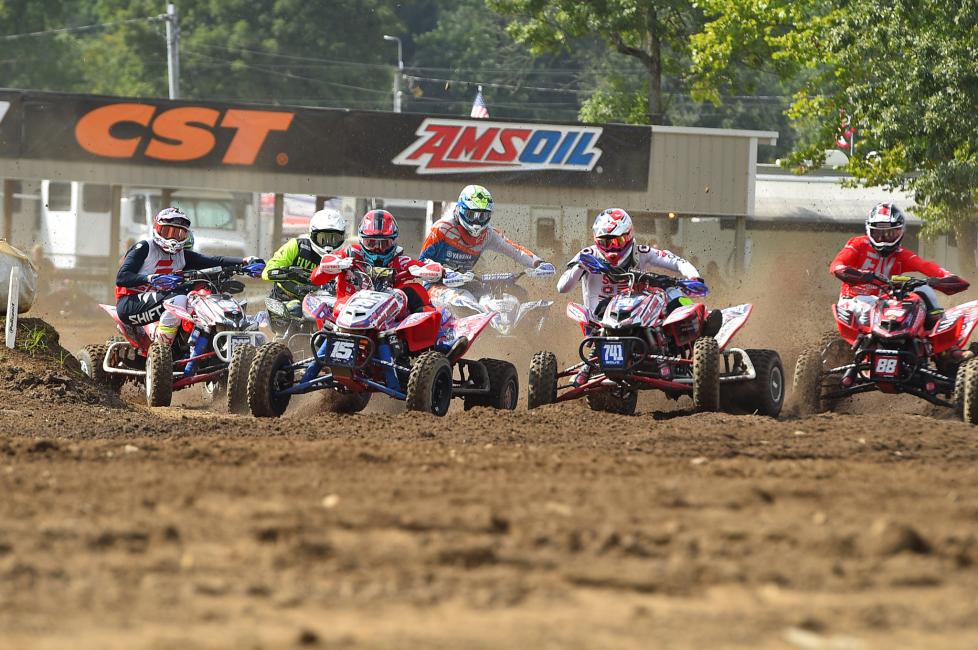 The fact that Honda just won its first title since 2007 may be as big as Joel winning the title in some aspects. Though Honda is not currently producing a sport ATV at this time is a little troubling but the fact is that Honda recognizes the achievements of its brand and Joel's accomplishments may be a bit of an eye opener to the organization. Don't expect a huge product release with new model in the coming months but don't be surprised if something does happen some time in the future either. I feel big things are coming and it may be just the tip of the iceberg.
Congratulations not only to Joel but to Chad Wienen as well. Chad fought a valiant fight and was so close to number six he could nearly taste it. Does the loss of the title change anything about Chad other than his number back to 44? As far as history books go the answer would be no. Chad has set standards and records that will be hard to match for anyone. Five titles back to back is something that not many people in any sport can accomplish. Chad not only has done that but also has not finished off the podium in six straight seasons. The fact that he is the only true "factory rider" at this time is also something to hang his hat on. And added to all this is that he only finished 11 points behind. I don't feel he will take the loss lying down and will come back swinging in 2018.
Another congratulations goes to Thomas Brown as he secured the overall third position in the title chase. Brown rode a strong race to end the season and finished third at Dirt Days securing the position for the season. And while Brown was able to pull away in the points over Jeffrey Rastrelli for the spot Nick Gennusa also slipped by in points when Rastrelli couldn't compete in the second moto due to a head injury in the first moto. He said after the injury earlier in the season while practicing he didn't want to take any chances. It was a smart move and thankfully he has a good long break to heal up.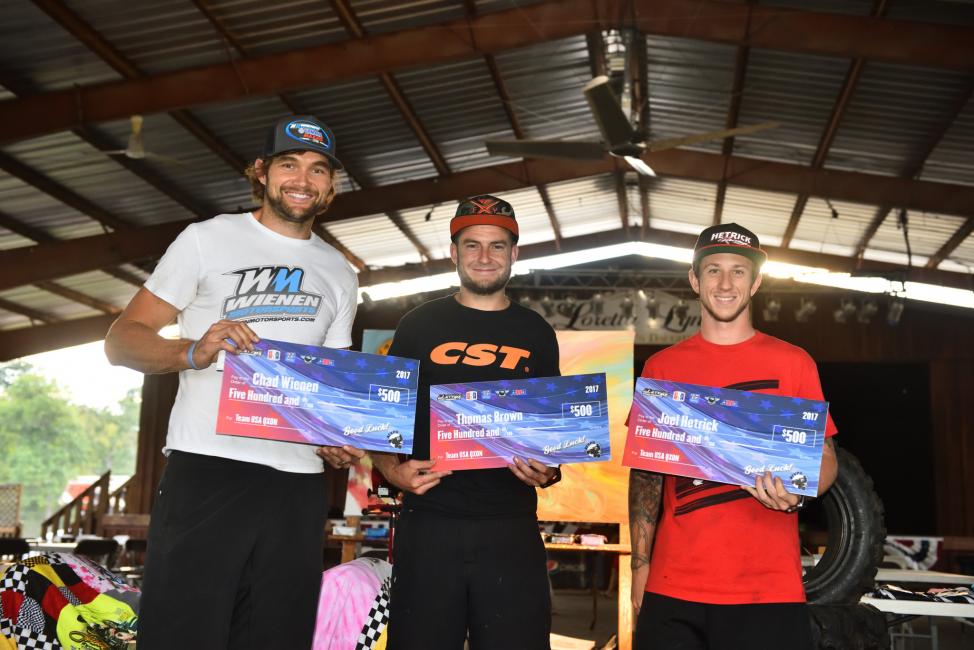 As far as Hetrick, Wienen and Brown are concerned, they are getting prepared for the upcoming QXoN or technically the Quad Cross of European Nations in late September. The three have been working together to try and bring home the title their first time out and with the way the momentum is flowing for all three this looks to be a real possibility. Chad is actually heading over a few weeks early, as he will be competing in the Ponte De Vu race with a team including Jeremy Warnia. He will then meet the rest of the team in Italy to face the show down on the world stage. Joel will be finalizing wedding plans for his wedding the week following the race and Thomas Brown will be putting on his Texas race face and will be more than ready when Team USA rolls into Italy.
Congratulations to all the champions and in the coming weeks we will go back and visit some of the great things that took place this year. Also there should be a release coming soon about the banquet date but I can say don't plan much for November 18 if you plan on attending. I hope to see you all there. It will be a blast.
That's it for me for now. Let's check in with Gloop's Loop and with Ken "Bloody Knuckles" Hill. Till next time, God Bless Your Heart and All Your Vital Organs.
In The Loop with Gloop: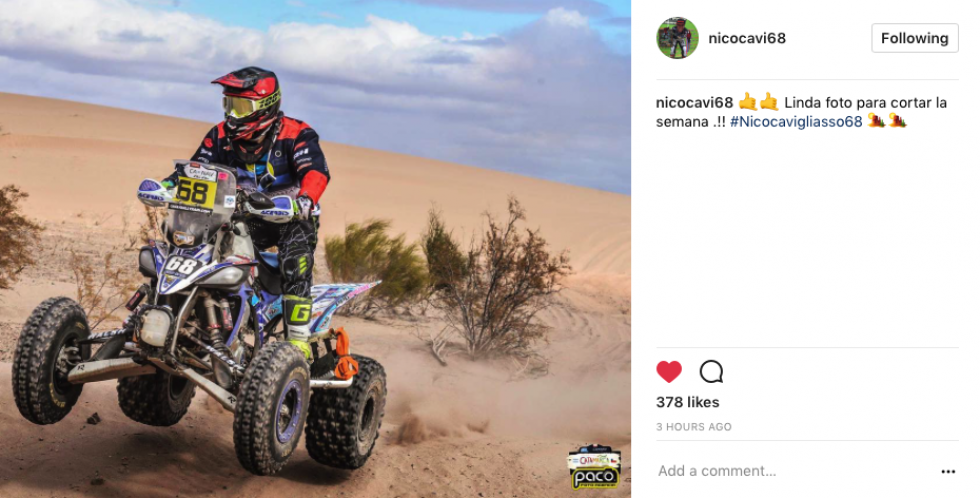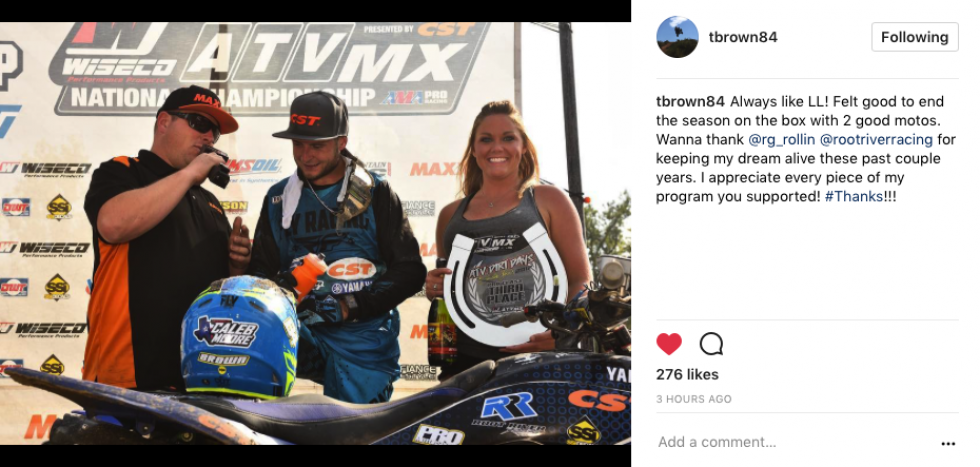 Keeping up with Ken Hill:
So the 2017 ATVMX season is history as everyone scatters back across the country to resume a somewhat normal life, depending on your situation. Back to school seemed to be the main flow as well as college, which has to be a huge shock for those heading off for their first year after spending the majority of their life behind their handlebars and on the highways traveling to and from races. For many, a structured lifestyle will be just like a moto order and the day will move forward with classes and such without the roost, the engines at full rpm at the gate and no adrenaline rush. I sure hope they can handle what many call "normalcy!" In all seriousness, good luck to everyone heading back to school or college and we all wish you the best. With the way the world is, we really need some good education finding its way to sound minded people so we are depending on you, no pressure of course!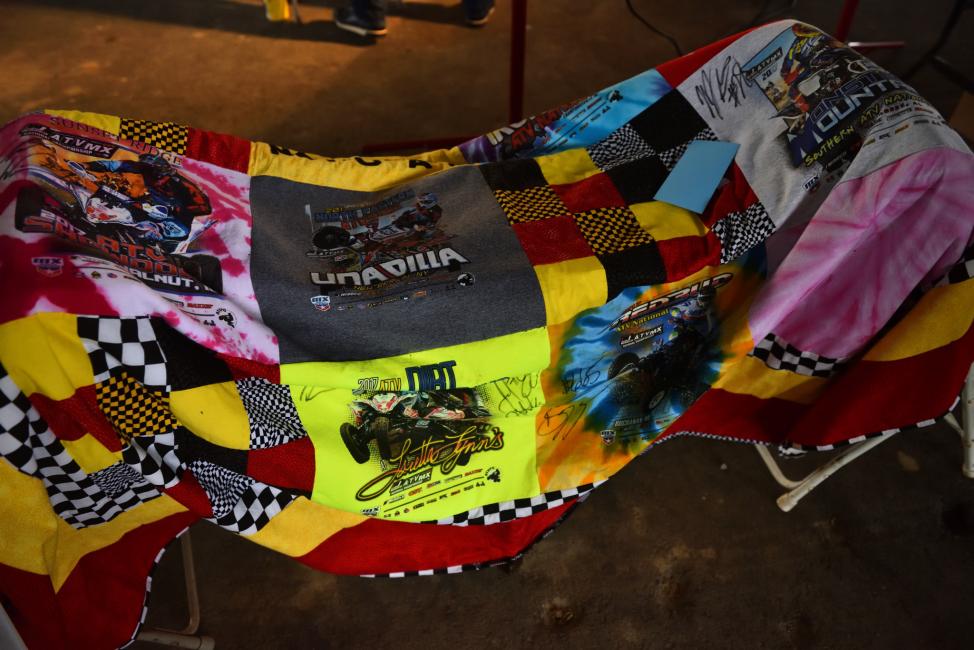 As I look back at the final round, I have to mention a few folks that deserve some praise for their hustle and commitment. I had planned on getting to Loretta Lynn's a day early, but a mechanical issue with my ride kept me from getting there until Friday evening just as the 88 Live to Ride dinner and auction was about to start. Everyone was milling about looking at all the items that were to be auctioned and buying the 50/50 raffle tickets all in the hopes having some serious pocket cash if they happened to be the lucky winner. Debi Bartosek has a group of fine people that help here each year and they all did an amazing job again raising $38,000 for 88 Live to Ride! The highlight for me was watching Bill Patterson work his magic on a painting that captured everyone's attention as he turned a blank canvas into a work of art right in front of our eyes. It was truly a special night!
The racing was pretty intense all day Saturday and when it was all over and we had crowned our new series champion, I found myself back in the pits getting some last minute things covered and started noticing it was chow time. I was pretty hungry for sure and when Debi Bartosek asked me to join them for supper I was floored! Not that I haven't been asked before or by many others, but they were having Snow Crab legs and I was drooling and sobering like a rabid dog just looking at them. I respectfully declined because I know how expensive they are and I really did not want everyone to see my "other" side let loose on all those crab legs! If you have ever seen a hungry dog hit a bowl of food, well, that is me times 1000! Seafood is my trigger and I go insane, in fact, I have had service stopped at all you can eat crab places, had managers watch me to make sure I was the only one eating the platter after platter of blue crab being hustled to my table and had family threaten to walk out on me if I did not stop acting like a Polar bear on a fresh kill! I do not have a ton of abilities, but I can shred crab like a river otter usually covering anyone in the danger zone with pieces of flying shell! So to spare myself the commotion and possible loss of friends, I said no and moved on before the Jeckle and Hyde made itself known! I want to thank her of course for the offer and for her continued work on the foundation she started in her son's name. Good people and a great cause!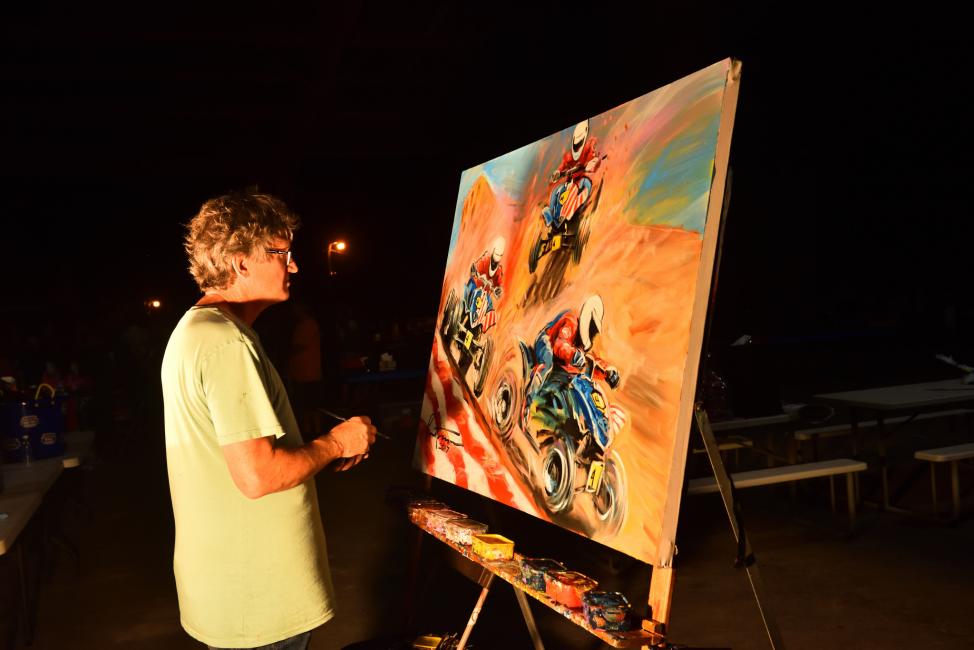 Feeling gutted after turning down one of my most favorite meals I headed off to finish my cruise though the pits, shaking hands and wishing everyone a great off-season or good luck on the final moto's that held championships in the balance. I found Heather Thatcher as her day was winding down and although she seemed her usual self, you could tell the stress of what Sunday would bring had her tied up in knots. Her son Trevor would be waking up with the opportunity to take two class championships and as we talked about the stress this lifestyle brings, the money it takes and the endless hours that are required you could tell it was good for her to get some things out there and let the stress turn in to the energy needed for one more day of racing. Don't get me wrong, we have some families that race where money is not of much concern but we have the majority that work tirelessly to attend each race and when you get to the top level of a class it compounds everything and requires even more from people that are already tapped out in every way, money, energy, commitment and just time. Unless you go in with both feet up to your neck, you can never understand what this all takes even if you can see numbers on an expense sheet because most of what it takes just doesn't fit in to something that can be explained or shown, you have to live it. Trevor handed the family the Youth All-star class championship after a season of battles in multiple classes against the toughest riders one could imagine and his title came well earned. A big congrats for that title Trevor, your family as well as you deserve to have the success after another hard fought season!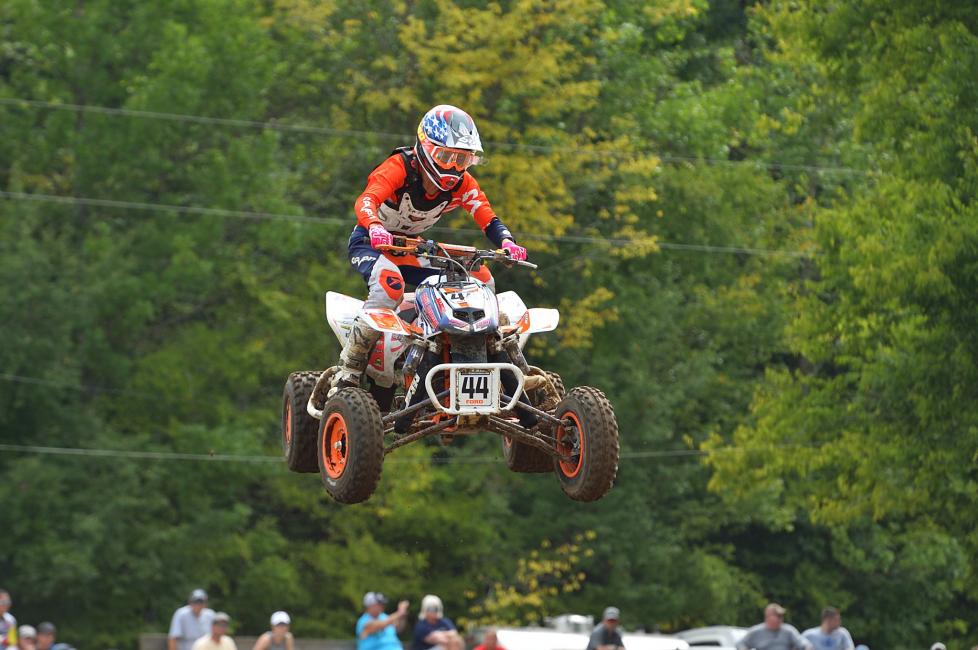 From the Thatchers I headed over to the Ford racing pit to say my good byes and finally agreed to grab some chow. Cold pork chop and sides that sure hit the spot! I didn't feel bad about partaking in their offering, because everyone else had been fed and while Robin apologized for it not being the best, it sure tasted fine by me and I want to thank them for their hospitality. The Fords had an emotional season with their youngest son Bryce suffered an injury that would have probably set most other riders out for the season but not Bryce. He was back in action and back to winning in what seemed like a very short window of recovery. As a parent myself, you understand what the family went through and what Bryce had to overcome to get back behind the bars and back to winning. Bryce may feel the choice he made when he hits 50 but you'd never know he was anything but perfect as he took to the track for his last ATVMX moto's of the season. It was great to watch him one more time and again, a huge thanks to the Fords for there season long hospitality. And for the record, if you want to see Robin Fords mean face, tell her chicken fried rib eye is the bomb!
That is about all from me this week, there are so many people to thank for another great season that trying to isolate them out would be nuts. It truly is a family thing at the races and without that feeling I am not sure I would enjoy them as much as I do. For everyone that offered a water, food, some shade or help I thank you a million times over! May God bless you all and may you all have a safe off-season!
ATVMX on MAVTV This Saturday
Tune in Saturday, August 26 for an all-new ATVMX feature show at 9:30 a.m. ET on MAVTV from Spring Creek MX Park in Millville, MN, round 8 of the 2017 Wiseco ATV Motocross National Championship presented by CST Tires, sanctioned by AMA Pro Racing (ATVMX). Then throughout the day catch REPEAT airings of the Spring Creek ATVMX National and the Sunset Ridge ATVMX National.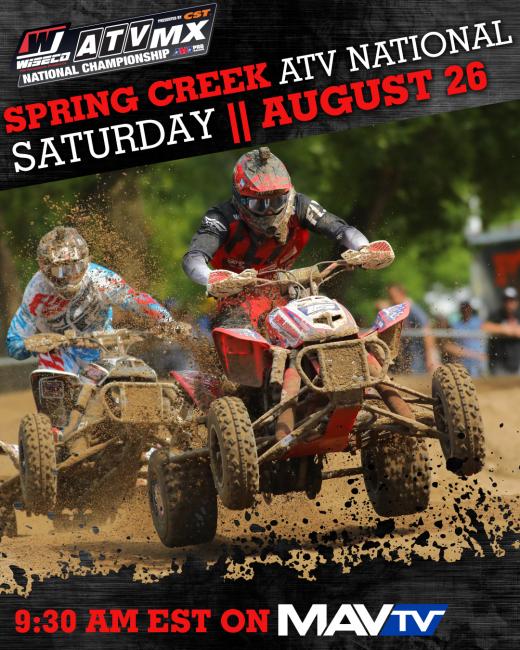 If you miss a show, full replays will be archived on RacerTV.com throughout the season.