Chelsea Taylor
TimeWednesday, June 28, 2017 | 5:45 PM
FOR IMMEDIATE RELEASE
Chelsea Taylor
(304) 284-0101
[email protected]
ATV Motocross Set to Invade Spring Creek MX Park this Saturday
Hetrick Looks to Top AMA Pro Class and Secure Lead in Points Championship
MORGANTOWN, W.Va. (June 28, 2017) – The 2017 Wiseco ATV Motocross National Championship (ATVMX) presented by CST Tires, an AMA National Championship, reaches its stretch run with four rounds remaining and continues this weekend, July 1 and 2, at the popular Spring Creek MX Park in Millville, Minnesota.
Wienen Motorsports/SSi Decals/Walsh Racecraft/Yamaha/Maxxis/7240's Chad Wienen comes into the Spring Creek ATVMX National fresh off his overall win. While he remains in control the points, Maxxis/Elka/Liquid Wrench/Honda's Joel Hetrick only sits seven points out of the lead.
The key for Wienen this weekend at Spring Creek, where he is the defending race winner, is to stay out of trouble. Any hint of misfortune could prove to be very costly to Wienen's hopes of earning a sixth straight AMA Pro ATV title, and Hetrick is eagerly awaiting for the chance to take advantage of any opportunity Wienen gives him.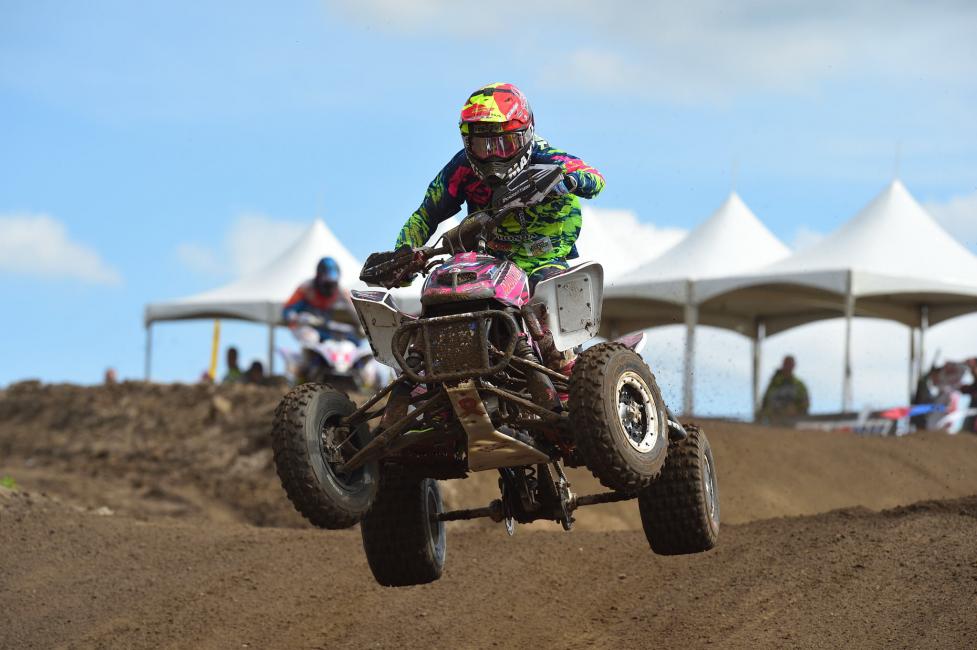 It is obvious that JB Racing/Root River Racing-backed Jeffrey Rastrelli has the speed needed to earn his first ATVMX Pro National Championship, but due to a crash he suffered at the opening round he has spent the first half of the season chasing Wienen and Hetrick down. While he remains a permanent fixture on the podium he is eager to rise above them all and stand in the middle of the box this Saturday after a successful last round in Illinois.
Root River Racing/CST Tires/Pro Motorsports' Thomas Brown and GennUSA Racing's Nick Gennusa both have a solid string of top-five finishes behind them this year. While the pair comes into this round ranked fourth and fifth, they will both battle as top podium contenders.
After earning a top-ten finish at the last round, Baldwin Motorsports/Ford Brother's Racing/Root River Racing-backed Ronnie Higgerson will be looking to put it all together to land a spot on the overall podium this weekend. However, Root River Racing;s Josh Upperman will be looking to do the same. Upperman, a 2016 top-five finisher at Spring Creek, will use that as motivation to repeat his success this weekend.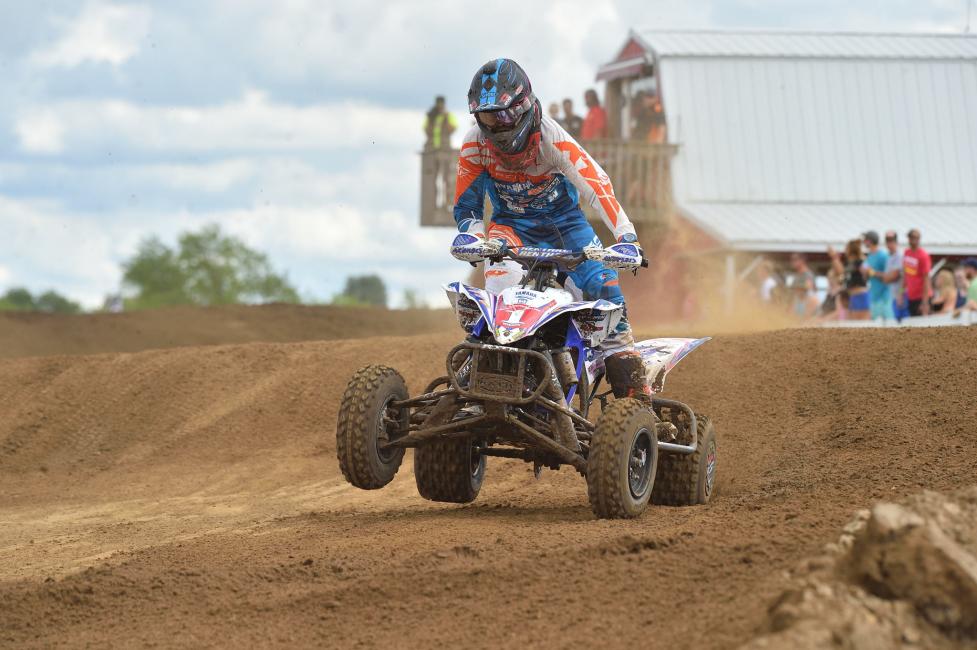 Walsh Racecraft/Honda's Parker Wewerka is having a stand-out rookie season, where he has yet to finish worse than eighth. His past results will serve as a springboard as the Florida Native will look to secure the seventh place position in the National Championship standings.
Ford Brother's Racing/Solo Pilot's Westley Wolfe and Koster Racing's Brett Musick round out the top ten in points heading into the Spring Creek ATVMX National.
Saturday's race schedule is as follows: practice at 10 a.m. followed by a timed qualifying session at 11:30 a.m. Pro motos are at 2 and 4 p.m. with an autograph session taking place at 4:30 p.m.
A live band, bubble ball extreme soccer and the ATV Big Air Tour will accompany racing. For a complete schedule of the weekend's activities, please visit the Spring Creek ATV National event page on the series website by clicking HERE.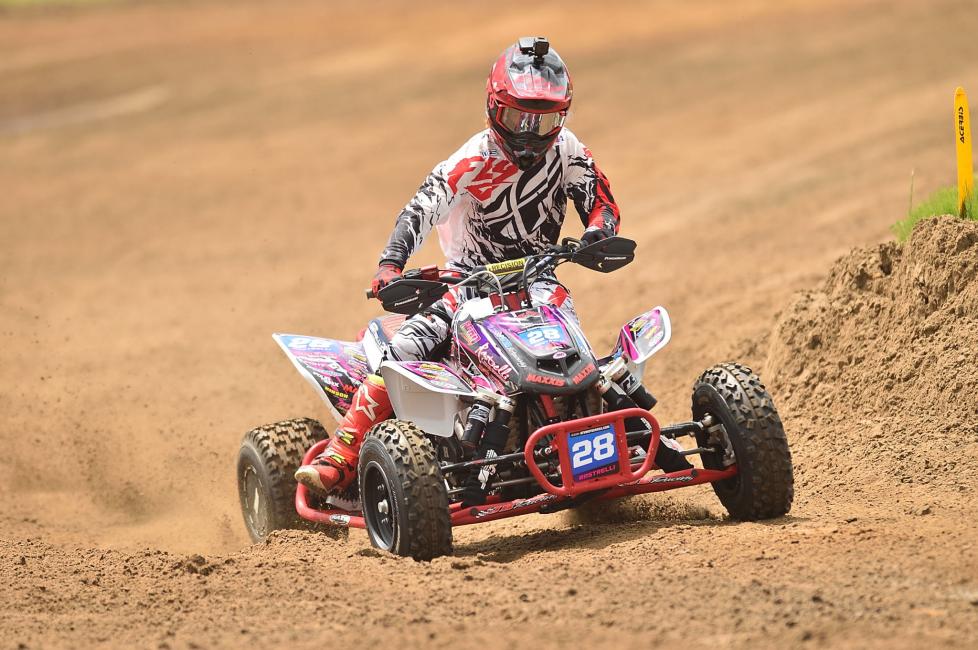 Saturday spectator passes run $20 for adults and $10 for children (6-11), with kids five and under getting in for free. Each pass includes pro pit access and pro autographs at no additional charge. A highlight show featuring the event will air on MAVTV Saturday, Saturday, August 26.
Amateur racing will take place throughout the weekend alongside the AMA Pro class, and local riders are invited and encouraged to compete in the event, as ATVMX offers classes for riders of all skill and experience levels. The amateur race entry fee is only $50 and riders can sign up at the event. To learn more about ATVMX racing, please refer to the ATVMX101 webpage.
Local racers expected to compete this weekend will be: Cody Janssen (Pro), Sean Taylor (Pro), Brody Srsen (50 Open 4-8 and 50 CVT 4-8), brothers Haedyn (Pro-Am and Pro Sport) and Noah Mickelson (450 A and Pro Sport), Alex Gillette (450 A and College 16-21), Tyler Mack (Pro Sport and 450 A), Braiden Deflorian (50 CVT 4-8 and 50 Automatic 4-6), Riley Brooks (Schoolboy Sr. 14-17), Grant Olson (90 Open Jr. 8-11 and 90 Shifter 8-11), Kaydence Hayden (Girls 8-13 and 50 Open 4-8) and the Manske Family: Matt (Senior 40+ B), Maxwell (Schoolboy Jr. 13-15), Lucas (Open C and 450 C) and Bennett (90 Shifter 12-15).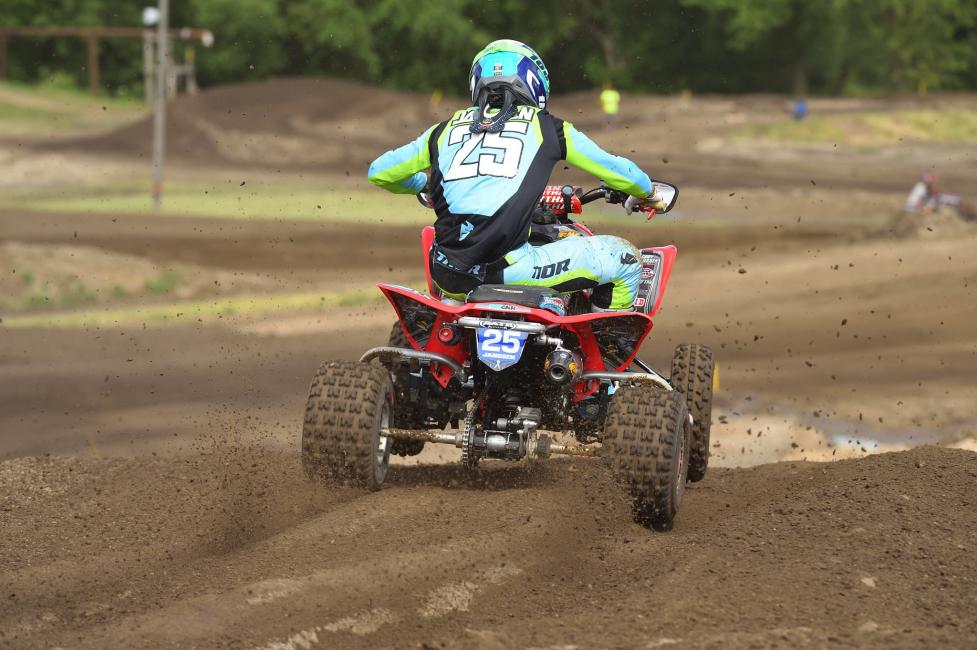 To get to the track from Minneapolis take Highway 52 South to Zumbrota and then take Highway 60 East towards Zumbro Falls. Continue following Highway 60 for 21 miles through Zumbro Falls where it will turn into County Road 11. At County Road 11 turn right and look for appropriate signs and the track entrance.
For more information on the 2017 Wiseco ATV Motocross National Championship, visit the official series website at www.atvmotocross.com. Join the conversation on the series Facebook page, follow on Twitter and Instagram, and be sure to always hashtag #ATVMX..
Previous Round Results and Points Standings
Sunset Ridge MX
Walnut, Illinois
Round 6 of 10
Saturday, June 18
2017 AMA Pro Class Event Results:
Chad Wienen (2-1)
Joel Hetrick (1-2)
Jeffrey Rastrelli (3-4)
Nick Gennusa (7-3)
Thomas Brown (4-6)
Josh Upperman (5-7)
Ronnie Higgerson (8-5)
Westley Wolfe (6-8)
Parker Wewerka (11-9)
Sam Rowe (10-11)
Overall National Championship Standings:
Chad Wienen (255)
Joel Hetrick (248)
Jeffrey Rastrelli (202)
Thomas Brown (195)
Nick Gennusa (187)
Ronnie Higgerson (169)
Josh Upperman (157)
Parker Wewerka (143)
Westley Wolfe (120)
Brett Musick (104)
SSi Decals Holeshot Award Standings:
Joel Hetrick (10)
Cole Sepesi (2)
Josh Upperman (2)
Sam Rowe (2)
Chad Wienen (1)
ATVriders.com Top Qualifier Award Standings:
Joel Hetrick (3)
Chad Wienen (3)
About the Wiseco ATV Motocross National Championship:
The Wiseco ATV Motocross National Championship presented by CST Tires, an AMA National Championship, is the nation's premier amateur and professional ATV motocross series, hosted at top motocross facilities nationwide. The 10-round series features the Nation's best racers, teams and sponsors, and is America's largest and longest-running ATV national motocross program. Since 1985, the series continues to expand and produce top talent from the amateur ranks, while premiering the professional class. For more information, please visit www.atvmotocross.com.
About the American Motorcyclist Association:
Founded in 1924, the AMA is a not-for-profit member-based association whose mission is to promote the motorcycle lifestyle and protect the future of motorcycling. As the world's largest motorcycling rights and event sanctioning organization, the AMA advocates for riders' interests at all levels of government and sanctions thousands of competition and recreational events every year. The AMA also provides money-saving discounts on products and services for its members. Through the AMA Motorcycle Hall of Fame in Pickerington, Ohio, the AMA honors the heroes and heritage of motorcycling. For more information, visit www.americanmotorcyclist.com. Not a member? Join the AMA today: www.americanmotorcyclist.com/membership/join.
-MXS-