Rodney Tomblin
TimeWednesday, June 14, 2017 | 4:40 PM
This weekend we celebrate the twelfth running of the ATV Showdown at Sunset Ridge. It really doesn't seem like that long of a time unless you really start to think about it. Sunset Ridge has stood the test of time with the ATV Racin' Nation and even though it is not a "nationally renowned track" that has featured the tradition of two wheel professional nationals, it still has a mystique that makes it one of the premier stops on our tour. The racing the sight has afforded may be the reason behind this and even though it is located in the "middle of cornfields" it has become a true "Field of Dreams." Sunset bolsters some of the best spectator turnouts and always offers a down home appeal while offering some of the greatest racing you will ever watch.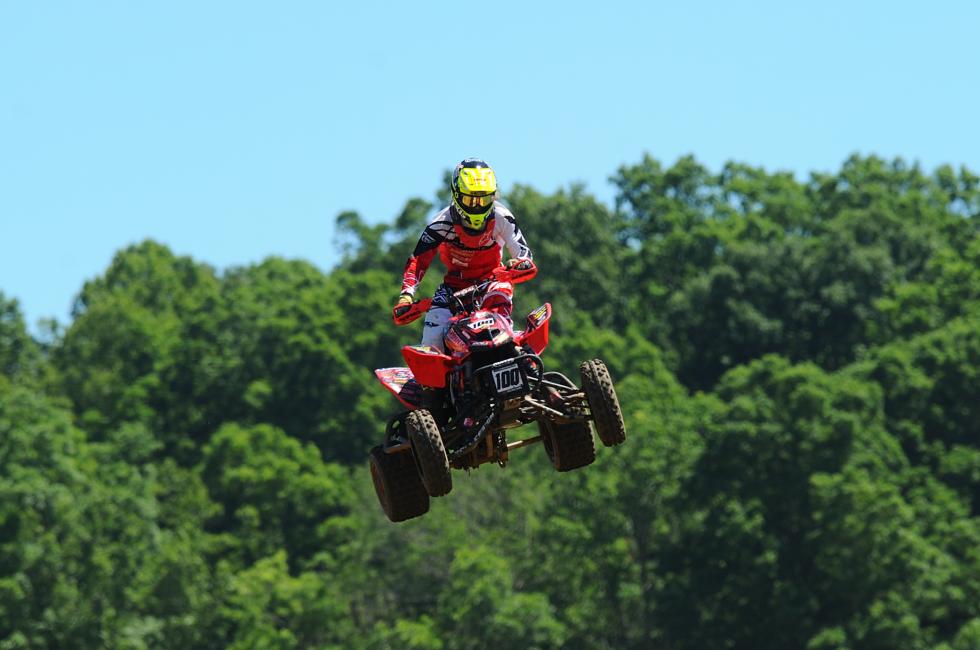 It all began at Sunset Ridge for the ATV racing world on July 16, 2007. It was round 11 of 14 round series that ran from California to Texas then to the east coast and began in early February with its traditional ending at Loretta Lynn's Dirt Days in August. The defending champion was John Natalie as he had just captured his first of two titles (second title came in 2011) and the ATV Racin' Nation was as strong as it has ever been. The economy was good, racing was good and support was coming from everywhere and John Natalie was the defending national champion.
The first AMA Pro ATV winner at Sunset Ridge's ATV Showdown was Jeremiah Jones who scored wins in both motos dominating the day like Jones knew how. It was the last race win for Jeremiah as his career ending injury from the crash at Unadilla happened the very next round only two weeks later. Joe Byrd took second with hometown hero and "AMA Pro ATV Rookie" Chad Wienen taking the final podium spot at his home track. Wienen also has the honor of being the only AMA Pro ATV racer still racing in the pro ranks to this day. Josh Upperman who you may ask yourself about was actually still riding Pro Am and won both Pro Am Production and Pro Am Unlimited at the inaugural race.
Here we are a little over a decade later and the ATV Showdown has become a favorite stop on the tour. The track and the racing have a lot to do with it. However I really feel it goes much deeper than that. I really think it is because of the true dedication of the Pistole family who promotes this round in their back yard setting. The down home atmosphere puts you in a comfort zone that is truly second to none in our sport. They make you feel welcome and part of the family. They offer a great and well-maintained and constantly improving facility and produce some of the most memorable races for some of the riders on the circuit. It is as much a tradition for the family as Christmas, Thanksgiving and family reunions. To know a family that barely even owns a four-wheeler can have so much passion for the sport is certainly humbling. They appreciate the racers and what they bring and the ATV Racin Nation appreciates them.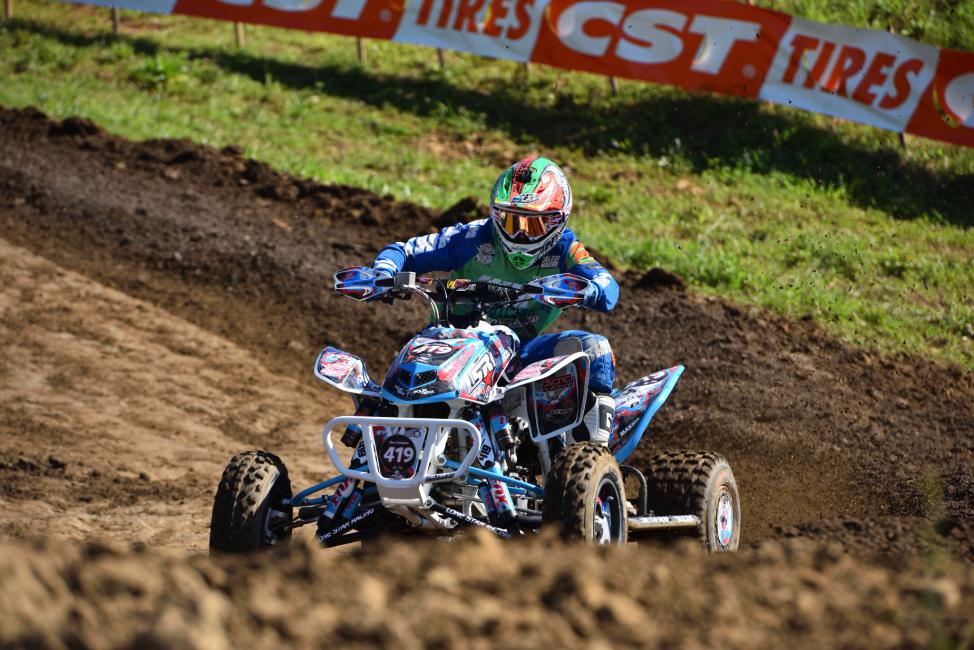 This year will mark the 7th Annual Track Walk supporting Breast Cancer Awareness. Over the past 6 years, the Track Walks have been able to make a difference in many lives by donating almost $50,000 to the Susan G. Komen organization from the Sunset Ridge ATV Showdown.
Jan and the folks at Sunset remind us that the fight is not over and more needs to be done. So they are continuing with the walk this year. They invite everyone to participate and you can register at the event on June 16th if you missed the pre-registration deadline. If you are unable to attend the event, donations can be made through the Sunset website.
Sponsorships and door prize donations are also available. You can contact [email protected] or [email protected] for more information.
Let's go PINK for Breast Cancer Awareness at Sunset Ridge!!!
This past week Debi Bartosek from the 88 Live To Ride Foundation sent me some special information about some big things going on in that organization. Debi said they will be participating again this year and will be out in full force. There are lots going of things on right now until the end of the season so I thought I would share.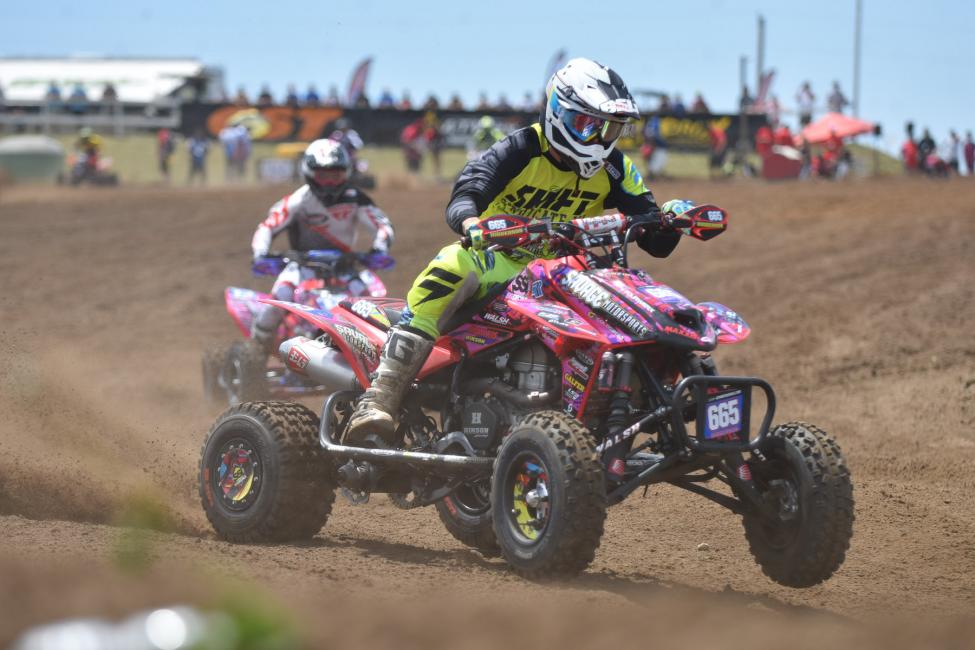 Hi, Rodney:
Wanted to give you some updates on 88 Live to Ride to pass along.
We hope everyone stops by our tent, located by JB Racing in the Pro pits, this weekend to play a game of Bra Pong in support of Breast Cancer Awareness. For a donation, you can try your luck at getting a Ping-Pong ball in the bra cup! When you stop by to play, make sure you pick up a memorial decal for Rob Visnic for a $5.00 donation - proceeds will be sent to the family.
Also, we will have something very special on display. Traveling home from Muddy Creek I made the executive decision that we need to have a defibrillator (AED) on hand at all the races. I contacted Greg Pafford, who donates all our medical supplies, to see if he could give me some guidance as to where to purchase an AED. The next day I get a message back from him saying he is donating an AED to 88 Live to Ride in memory/honor of Rob Visnic. What a wonderful and thoughtful gesture. Thank you so much Greg and Pafford EMS.
When we travel to Minnesota for the Spring Creek race, we will be hosting a fundraiser for the Visnic family. We will have a spinner wheel where you will be able to win some fun prizes for a donation. So, again, stop by the 88 Live to Ride display.... it's a happening place!
Of course, we are gearing up for our one fundraiser of the year - the annual benefit spaghetti dinner, silent auction and live auction to be held Friday evening of Loretta's. Everything is pretty much in place for the dinner. Now we are concentrating on donations to make this year's auction the best. Please let us know if you have, or are willing to make, something to donate! I can be reached via email, [email protected], or on Facebook.
Hoping everyone continues to keep the Hoisington, Visnic and Gleason families in their prayers and thoughts.
See ya at Sunset Ridge,
Debi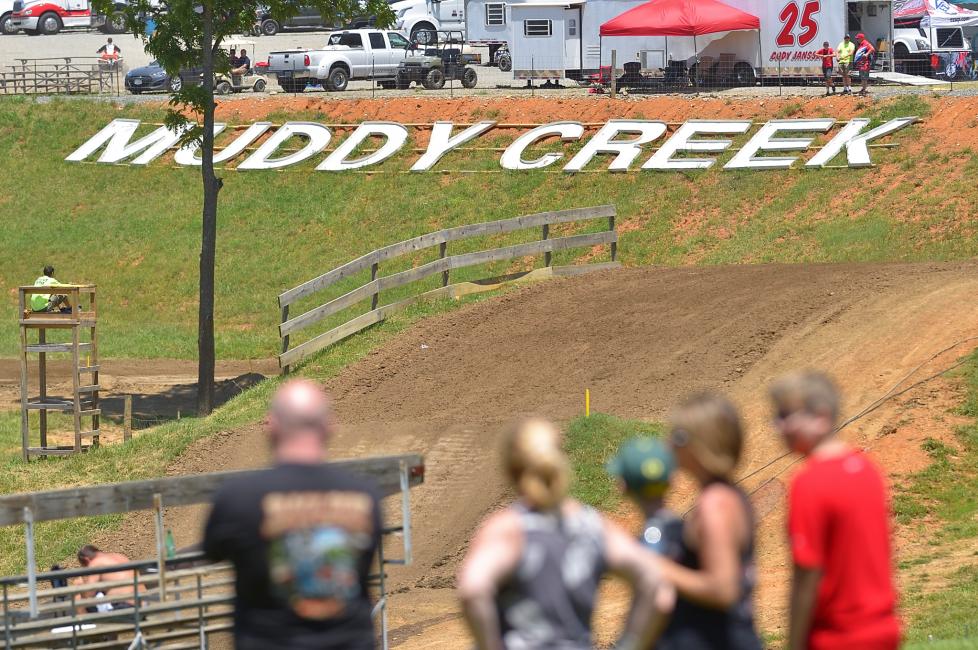 Thank you Debi for the information and thanks to 88 Live To Ride for being there for the racers!
As a reminder, the folks at Sunset are bringing out the fun times again on Saturday night. Last year the Funky Munky Wresting show was a true hoot. This year you can expect the same. The stars of the Funky Munky Wrestling tour are slated to be back this year at 7:00pm on Saturday night. It will give you plenty of time to enjoy the Spaghetti Supper beginning at 6:00pm and is being sponsored by SF Racing. Then to close the night out there will be fireworks once again this year at dusk. It is a great end to a great day and hopefully you plan to make this round and get to enjoy all the great things going on.
That'll do it for me for now. Let's check in with Gloop's Loop. Till next time, God Bless Your Heart and All Your Vital Organs.
In The Loop with Gloop: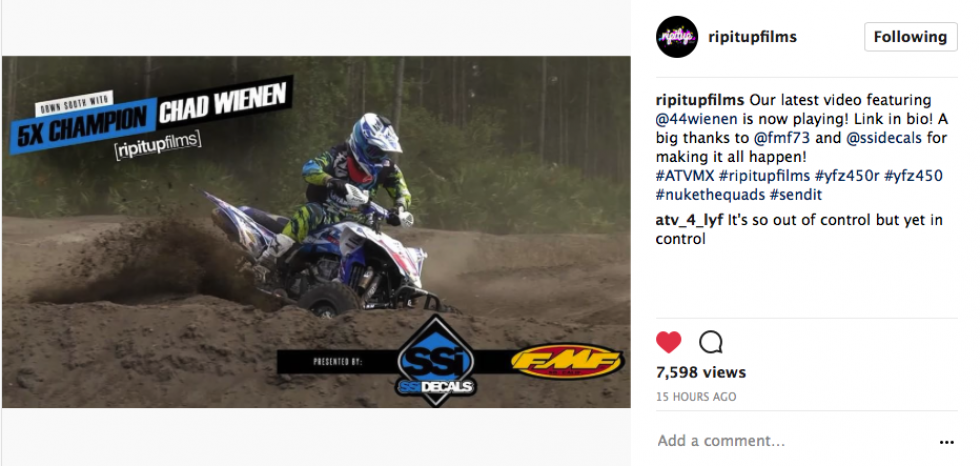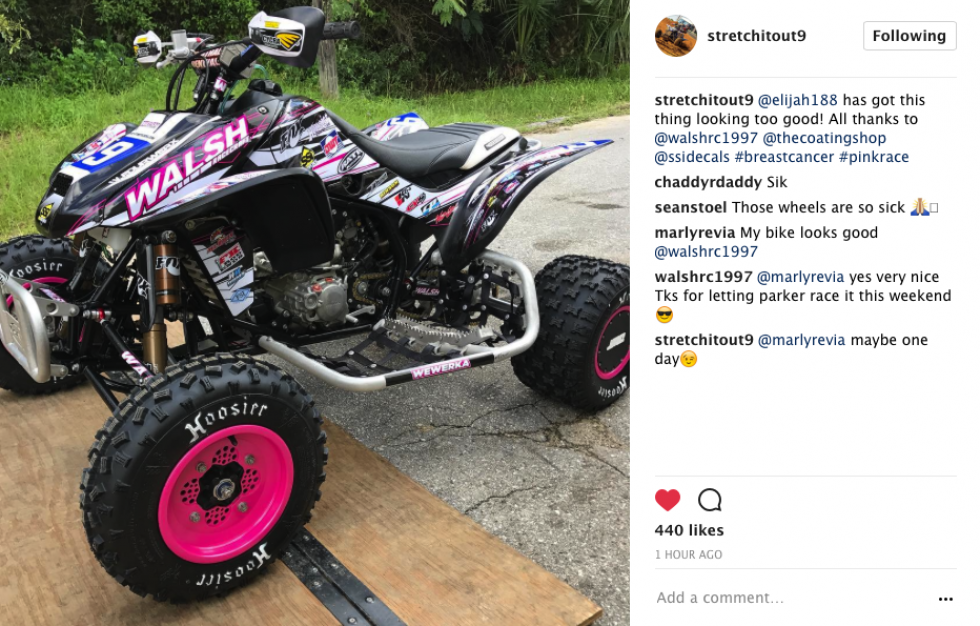 ATVMX Full MAVTV Episodes Online Now
Have you missed any of the action so far? Don't worry! Check out highlight videos as well as Full MAVTV episodes online now! Just head over to RacerTV.com to see all the action.
Check out the latest Full MAVTV episode from Monster Mountain below: