Chelsea Taylor
TimeTuesday, May 9, 2017 | 10:30 AM
The 2017 Wiseco ATV Motocross National Championship (ATVMX) presented by CST Tires, an AMA National Championship, continues this weekend with the third annual Ironman ATVMX National in Crawfordsville, Indiana. With one of the most competitive AMA pro classes in history, this weekend will be nothing short of exciting with Wienen Motorsports/SSi Decals/Walsh Racecraft/Yamaha/Maxxis/7240's Chad Wienen and Maxxis/Elka/Liquid Wrench/Honda's Joel Hetrick going head-to-head for the overall win at Ironman Raceway.
With three wins behind him this season, Wienen will be looking to add another overall win to his resume and extend his points lead. The five-time champion is on a mission to make it six-in-a-row and has shown no signs of slowing down thus far. Throughout the first three rounds there has been a noticeable difference in his training regimen that has produced better starts and allowed Wienen to jump out to the early lead. Wienen moves into Indiana with the hope to take home his fourth-straight win of the season.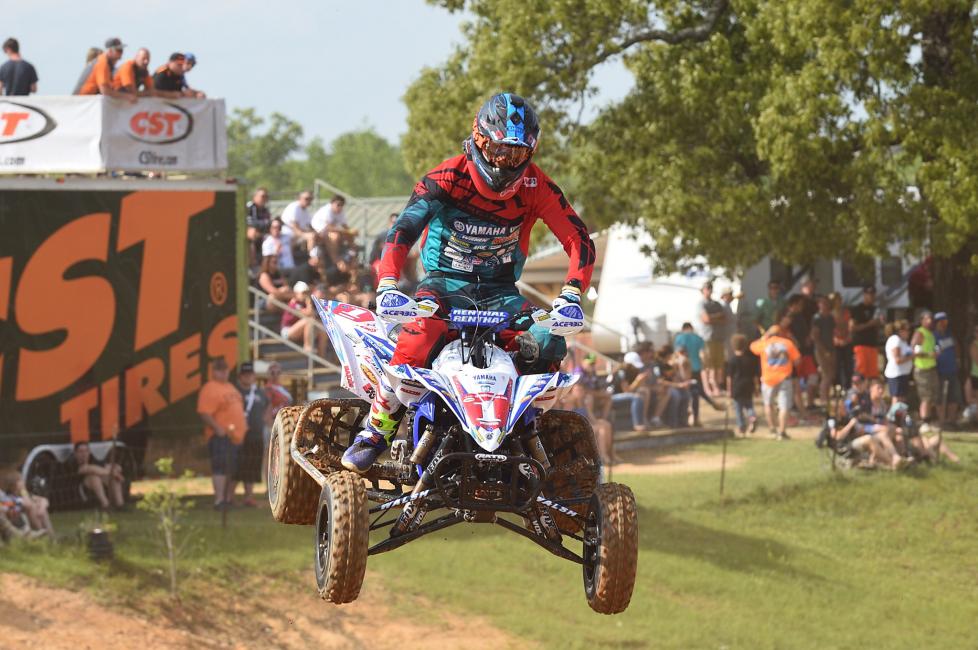 Wienen's biggest competition, Hetrick, will also be looking to claim the victory this Saturday. Hetrick is no stranger to the middle of the box in Indiana, where he stood at the conclusion of last year's Ironman ATVMX National. As the season progresses Hetrick seems to get more comfortable, ultimately producing results needed to take home his first title. Hetrick holds the runner-up position in points heading into the fourth round, but will look to take the overall win as he continues his quest for the National Championship.
Root River Racing/CST Tires/Pro Motorsports' Thomas Brown will also be contending for the overall win this weekend aboard his Yamaha machine. It's been two years since Brown made his way to the middle of the box, with his last win being at the Ironman ATVMX National, Brown will look to use that momentum to repeat his success this weekend.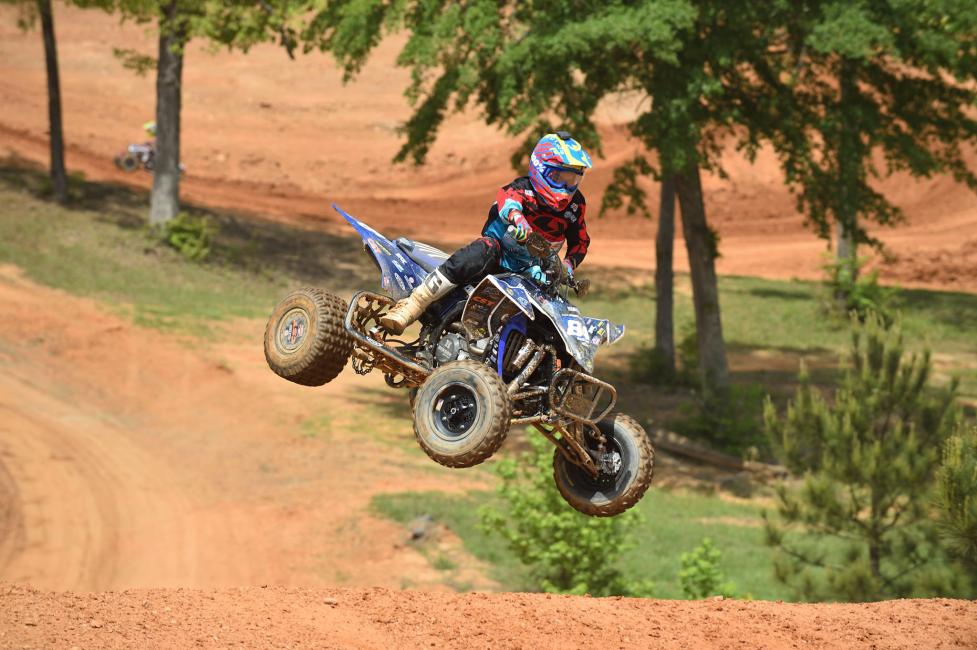 Perhaps one of the most consistent riders this season has been GennUSA Racing's Nick Gennusa. The New Jersey native has yet to finish outside the top-five, but is eager to earn his first overall podium finish. With nearly a month since the last round, Gennusa's training could pay off big time this Saturday.
JB Racing/Root River Racing's Jeffrey Rastrelli will ultimately be another rider to keep an eye on this weekend. Sitting fifth in points, Rastrelli has proven that he has the speed to take the win after landing a spot on the podium at the previous round in Alabama. After crashing at the season opener, Rastrelli has found himself turning some of the quickest lap times of the front runners, and will look to put everything together to take home his first win of the season in Crawfordsville.
Baldwin Motorsports/Ford Brother's Racing/Root River Racing's Ronnie Higgerson heads into this round ranked sixth in points. Higgerson has yet to have a top-five finish, and will aim to do just that this Saturday.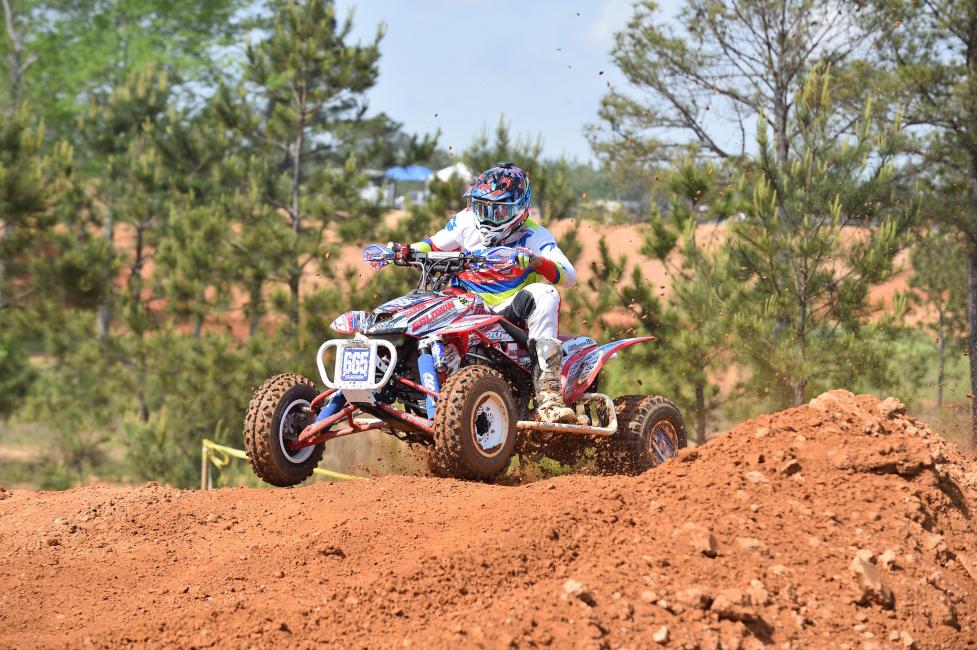 Following Higgerson by just seven points is Root River Racing's Josh Upperman in seventh. Walsh Racecraft/Honda' Parker Wewerka sits in eighth, followed by Ford Brother's Racing/Solo Pilot's Westley Wolfe in ninth. Koster Racing's Brett Musick rounds out the top ten heading into the Ironman ATVMX National.
Saturday's Pro race schedule is as follows: practice at 10 a.m. followed by a timed qualifying session at 11:30 a.m. Pro motos are at 2 and 4 p.m. with an autograph session taking place at 4:30 p.m.
Saturday spectator passes run $20 for adults and $10 for children (6-11), with kids five and under getting in for free. Each pass includes pro pit access and pro autographs at no additional charge.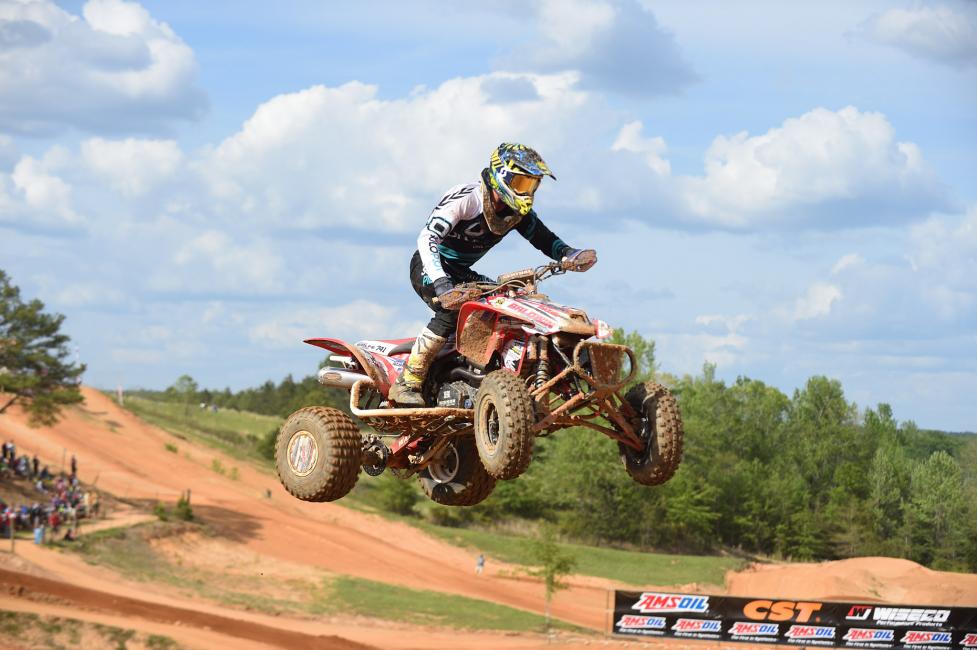 Amateur racing will take place throughout the weekend alongside the AMA Pro class, and local riders are invited and encouraged to compete in the event, as ATVMX offers classes for riders of all skill and experience levels. The amateur race entry fee is only $50 and riders can sign up at the event. To learn more about ATVMX racing, please visit the ATVMX101 webpage.
Local racers expected to compete this weekend will be: Rachel Hunt (WMX), Justin Hoover (Open B/Production B), Trystan Allerellie (Open C/Production C), Brandon Oparka (Open C/450 C), Blake Sarver (450 A/Production A), Brogan Guyer (450 B/Production B), Tyler Trent (Open B, 450 B), Michael Perkins (Production A/College 16-24), John Jones (Junior 25+), Haley Goff (Schoolgirl 13-17), Hunter Reynolds (90 Open Jr. 8-11/90 Shifter 8-11/70 Open 6-11/70 Shifter 6-11), Gavin Hadu (90 Open Sr. 12-15/90 Shifter 12-15), Keagan Thompson (90 Automatic 8-13), Justice McDaniel (70 Open 6-11/70 Shifter 6-11), Dayton Hunt (70 Shifter 6-11) and Kynlee Legg (50 CVT 4-8).
RacerTV will provide a LIVE broadcast of the racing action on Saturday from 11 a.m. to 5 p.m. including both pro motos via www.racertv.com. A highlight show featuring the event will air on MAVTV later this summer.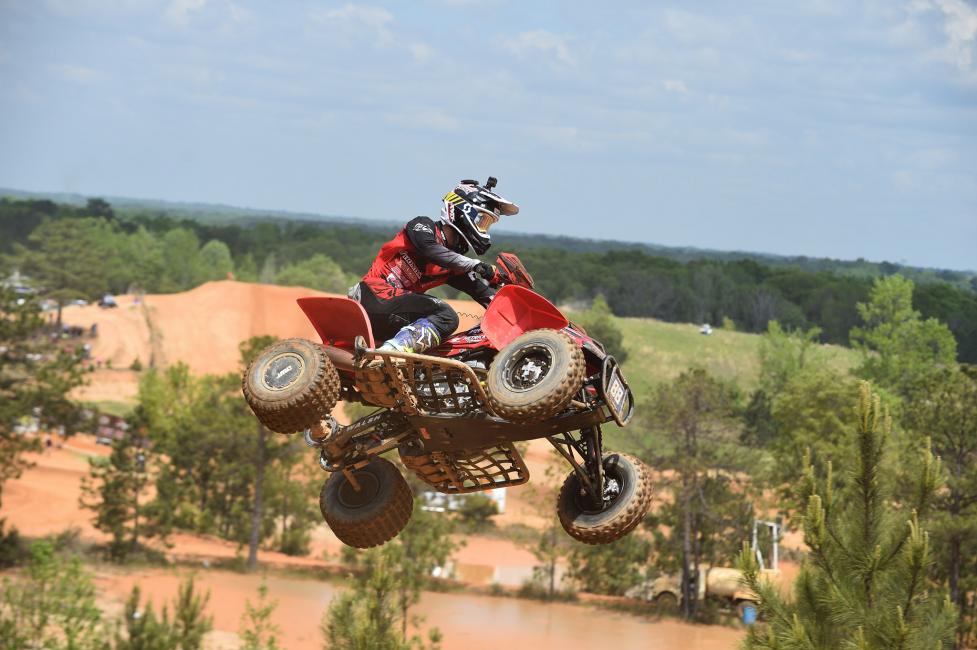 For more information on the 2017 Wiseco ATV Motocross National Championship, visit the official series website at www.atvmotocross.com. Join the conversation on the series Facebook page, follow on Twitter and Instagram, and be sure to always hashtag #ATVMX.
Previous Round Results and Points Standings
Monster Mountain MX Park
Tallassee, Alabama
Round 3 of 10
Saturday, April 15
2017 AMA Pro Class Event Results:
Chad Wienen (2-1)
Joel Hetrick (1-5)
Jeffrey Rastrelli (4-3)
Nick Gennusa (7-2)
Thomas Brown (3-6)
Ronnie Higgerson (5-4)
Parker Wewerka (8-7)
Josh Upperman (6-10)
Westley Wolfe (9-8)
Brett Musick (10-9)
Overall National Championship Standings:
Chad Wienen (119)
Joel Hetrick (104)
Thomas Brown (97)
Nick Gennusa (88)
Jeffrey Rastrelli (82)
Ronnie Higgerson (77)
Josh Upperman (71)
Parker Wewerka (68)
Westley Wolfe (53)
Brett Musick (48)
SSi Decals Holeshot Award Standings:
Joel Hetrick (4)
Cole Sepesi (2)
Chad Wienen (1)
ATVriders.com Top Qualifier Award Standings:
Joel Hetrick (2)
Chad Wienen (1)