Chelsea Taylor
TimeThursday, March 30, 2017 | 5:50 PM
FOR IMMEDIATE RELEASE
Chelsea Taylor
(304) 284-0101
[email protected]
Chad Wienen Looks to Extend Points Lead As
Wiseco ATV Motocross National Championship Travels to Underground MX Park
Hetrick and Brown are Set to Battle for First Win of the Season
MORGANTOWN, W.Va. (March 30, 2017) – The 2017 Wiseco ATV Motocross National Championship (ATVMX) presented by CST Tires, an AMA National Championship, continues in the Lonestar State this weekend, April 1 and 2. America's longest running ATV series moves to Underground MX Park (UGMX) in Kemp, Texas for the second race of the 11-round circuit. Wienen Motorsports/SSi Decals/Walsh Racecraft/Yamaha/Maxxis/7240's Chad Wienen heads into this weekend with the early points lead, but looks to fend off the rest of the AMA ATV Pro class who are all hungry to end his reign.
The five-time AMA National Champion grabbed the first win of the season at the ATV Supercross (ATVSX), ultimately leading him to secure the early points lead. However, it won't be easy for Wienen as he has many riders behind him that all want the same thing. Wienen is the only rider to emerge victorious at the Underground National, and heads into this Saturday looking to repeat his success from the past two years.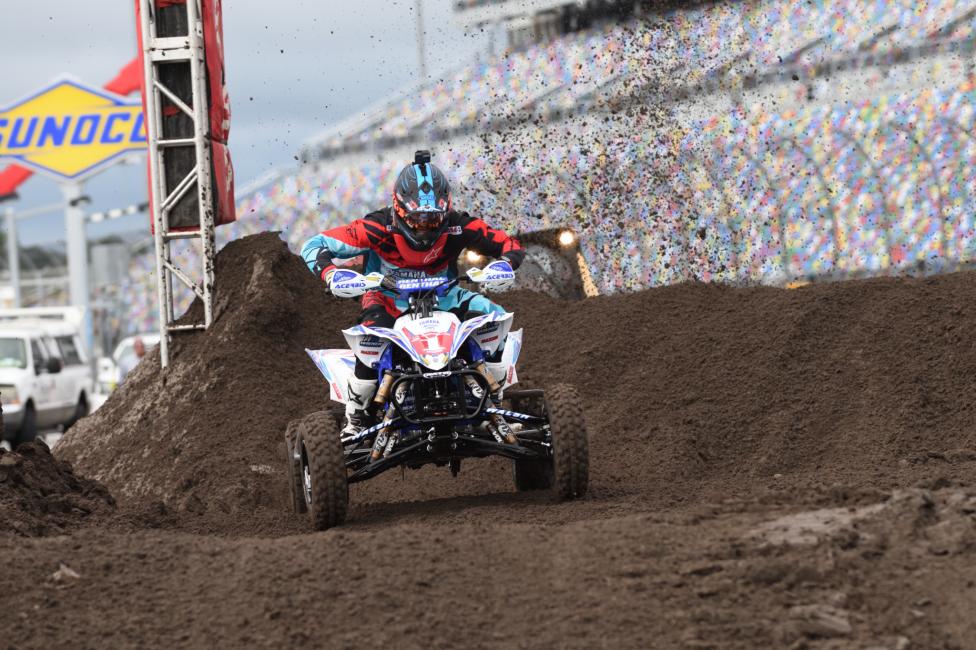 One rider who shows the most promise in breaking Wienen's record, is the Maxxis/Elka/Liquid Wrench/Honda-backed Joel Hetrick. Hetrick grabbed the early lead and lead majority of the ATVSX until a small bobble cost him the win. With a few weeks to recover and train, Hetrick will be making an appearance this Saturday with hopes to turn his season around and return to the middle of the box.
Perhaps the biggest bombshell of the season opener was Root River Racing/CST Tires' Thomas Brown who came from the back of the pack to finish third. After working diligently during the off season, it was obvious that Brown has gained valuable skill and speed needed to be a championship contender. With a podium finish behind him, Brown now has the confidence and drive to take home the win in front of his hometown friends and family.
After an impressive performance in both his qualifying and main event, GennUSA Racing's Nick Gennusa has his eyes set on his first podium finish. After running with some of the sport's biggest names at the ATVSX, Gennusa has the capabilities and the speed needed to cross the finish line in a podium position this Saturday.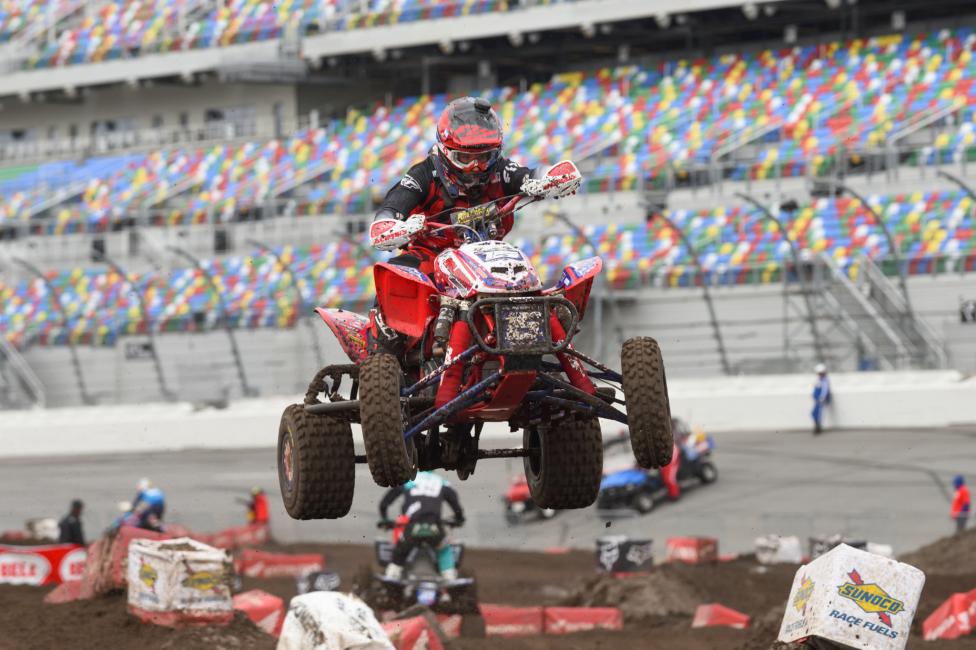 Root River Racing's Josh Upperman started off his season with success where he currently sits fifth overall in the points championship moving into this weekend. Upperman seemed to narrowly miss the podium a few times last season, and will be back and looking for revenge in Texas.
Walsh Racecraft/Honda's Parker Wewerka began his rookie season in sixth with Savage Motorsports/Maxxis/Walsh Racecraft/Elka Suspension/BCS Performance's Ronnie Higgerson and Ford Brothers Racing's Westley Wolfe following in seventh and eighth. 345 Motorsports' Cole Sepesi and AMPED Vossman Motorsports' Sam Rowe round out the top ten as the ATVMX series moves to UGMX.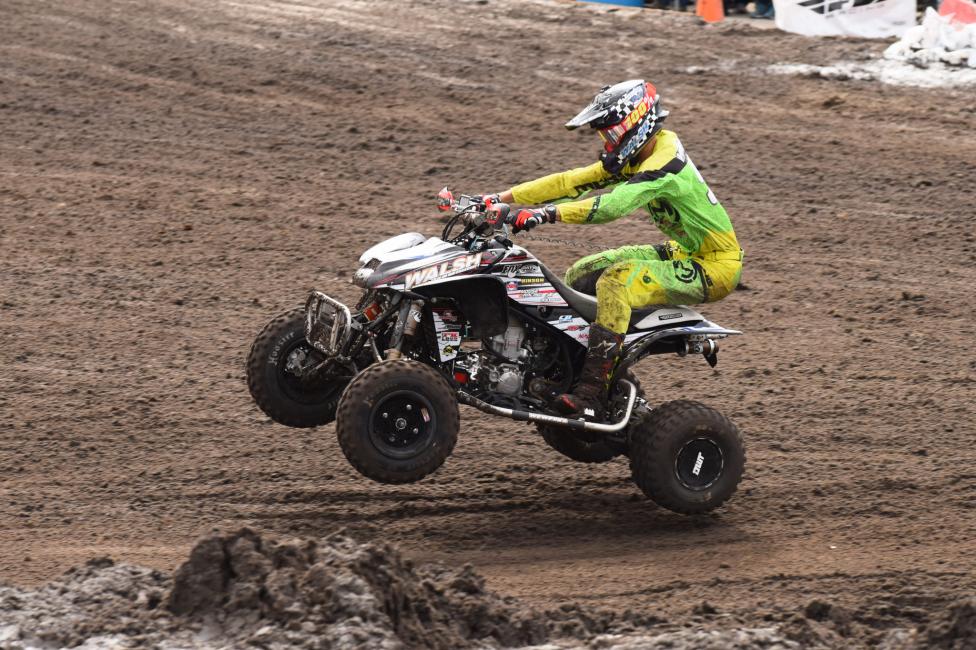 Saturday's race schedule is as follows: practice at 10 a.m. followed by a timed qualifying session at 11:30 a.m. Pro motos are at 2 and 4 p.m. with an autograph session taking place at 4:30 p.m.
Saturday spectator passes run $20 for adults and $10 for children (6-11), with kids five and under getting in for free. Each pass includes pro pit access and pro autographs at no additional charge.
Local racers expected to compete this weekend will be: Nick Crawford (450 C and Production C), Travis McGowan (Junior 25+ and Open C), Patrick Cox (Open B), siblings Tommy (450 A and Production A) and JoHannah Vossman (WMX), Kenny Pennington (450 C and Production C) and Cody Ford (Production A and 450 A).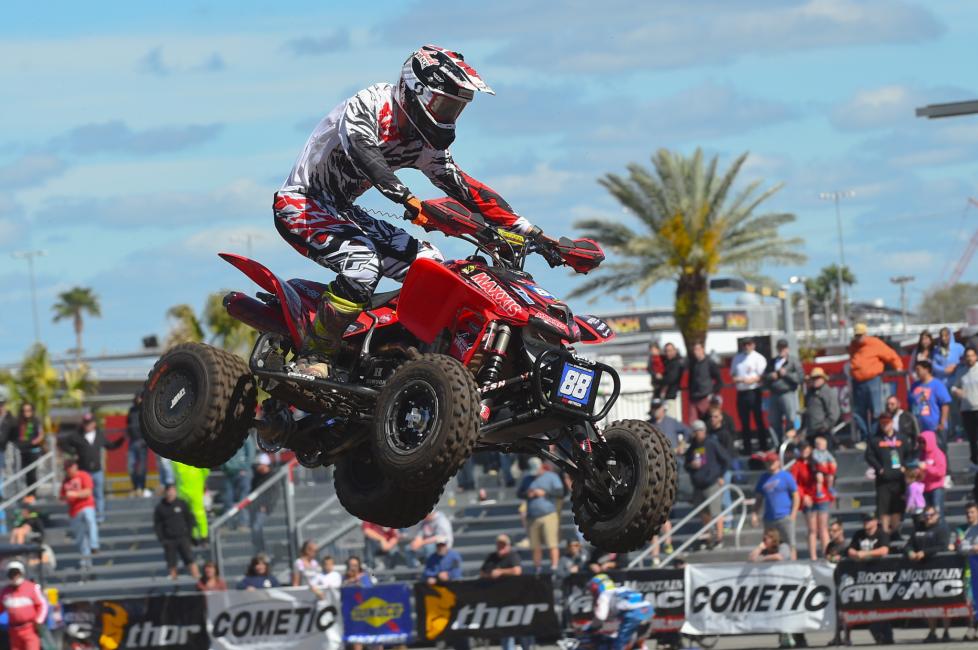 Amateur racing will take place throughout the weekend alongside the AMA Pro class, and local riders are invited and encouraged to compete in the event, as ATVMX offers classes for riders of all skill and experience levels. The amateur race entry fee is only $50 and riders can sign up at the event. To learn more about ATVMX racing, please visit the ATVMX101 webpage.
For more information on the 2017 Wiseco ATV Motocross National Championship, visit the official series website at www.atvmotocross.com. Join the conversation on the series Facebook page, follow on Twitter and Instagram, and be sure to always hashtag #ATVMX.
Previous Round Results and Points Standings
FLY Racing ATV Supercross
Daytona Beach, Florida
Round 1 of 11
Tuesday, March 14
2017 AMA Pro Class Event Results:
Chad Wienen (YAM)
Joel Hetrick (HON)
Thomas Brown (YAM)
Nick Gennusa (HON)
Josh Upperman (HON)
Parker Wewerka (HON)
Ronnie Higgerson (HON)
Westley Wolfe (HON)
Cole Sepesi (YAM)
Sam Rowe (HON)
2017 Overall National Championship Standings:
Chad Wienen (25)
Joel Hetrick (22)
Thomas Brown (20)
Nick Gennusa (18)
Josh Upperman (16)
Parker Wewerka (15)
Ronnie Higgerson (14)
Westley Wolfe (13)
Cole Sepesi (12)
Sam Rowe (11)
SSi Decals Holeshot Award Standings:
Joel Hetrick (1)
ATVriders.com Top Qualifier Award Standings:
Chad Wienen (1)
About the Wiseco ATV Motocross National Championship
The Wiseco ATV Motocross National Championship presented by CST Tires, an AMA National Championship, is the nation's premier amateur and professional ATV motocross series, hosted at top motocross facilities nationwide. The 11-round series features the Nation's best racers, teams and sponsors, and is America's largest and longest-running ATV national motocross program. Since 1985, the series continues to expand and produce top talent from the amateur ranks, while premiering the professional class. For more information, please visit www.atvmotocross.com.
About the American Motorcyclist Association
Founded in 1924, the AMA is a not-for-profit member-based association whose mission is to promote the motorcycle lifestyle and protect the future of motorcycling. As the world's largest motorcycling rights and event sanctioning organization, the AMA advocates for riders' interests at all levels of government and sanctions thousands of competition and recreational events every year. The AMA also provides money-saving discounts on products and services for its members. Through the AMA Motorcycle Hall of Fame in Pickerington, Ohio, the AMA honors the heroes and heritage of motorcycling. For more information, visit www.americanmotorcyclist.com. Not a member? Join the AMA today: www.americanmotorcyclist.com/membership/join.
-MXS-