Rodney Tomblin
TimeWednesday, March 1, 2017 | 4:45 PM
The start of the AMA Pro ATV Motocross Championship season is a little more than a week away. Many teams and individuals are beginning the trek toward Daytona and the last stretch of training before the world witnesses the hard work they have put in this off-season. We will see new teams, new Lois to old teams and a whole new inspiration to kick off 2017. It's all but here and it's almost time to load the gate.
Even though the Pro class is the only points paying event the amateur racers will be out in full force showing the talents they have honed and the hard work they have put in to face the challenges of the new year. Challenges may an understatement as this season looks to hold in its clutches one of the most demanding and competitive seasons to date Skills, knowledge and s lot of luck may all play into building championships this season and to look back on it at the end we may be very surprised as to what 2017 holds for us all.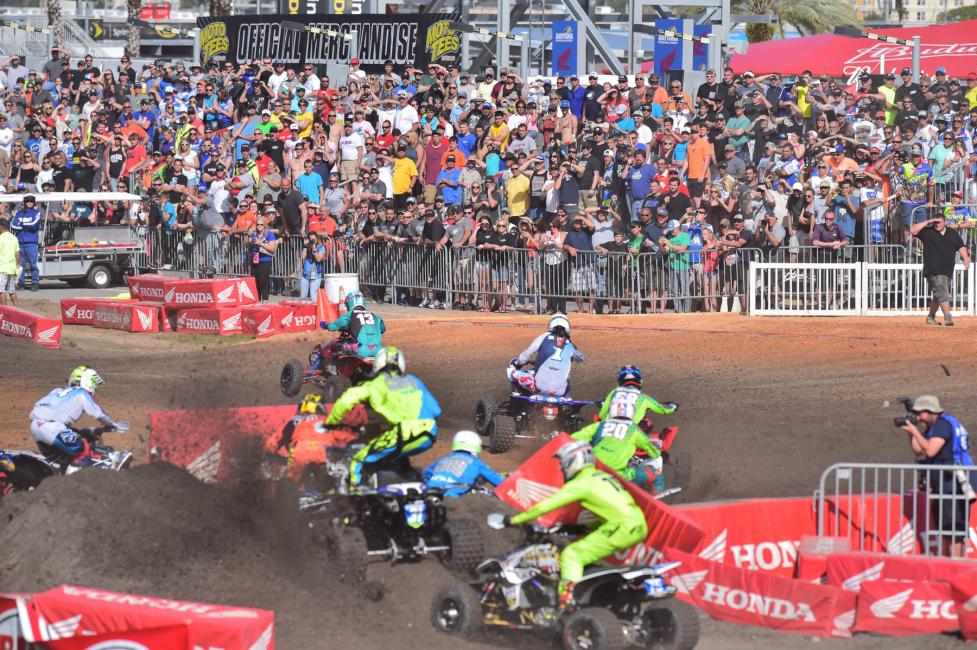 I'm packing my final bags and loading the trailer as I set out on my first journey for the year. It's raining n southeastern Ohio and if I can actually get out of my winter time parking spot I will be headed to Union, South Carolina for this weekends season over of AMSOIL GNCC racing A little out of the norm this season, 2017 kicks off with the famous Big Buck GNCC. It will be good to see that sector of our racing brothers and what they have in store as well.
I don't have a whole lot of anything new to pass along today but what I do have to share may be a prime example of positive mental focus, understanding, heart determination and most of all, appreciation. It is an appreciation of not only what is given to him but more important what it means to have the support he has. Our racing world is full of great individuals with great stories but even then some folks just kind of stand out. Brandon Hoag is one of those that stand out. He stands out on the track, in the pits and nearly anywhere he goes. He is one of those young men that is ready to work hard and do well for not only himself but for those around him that support him and all he does, he is determined to not let anyone down.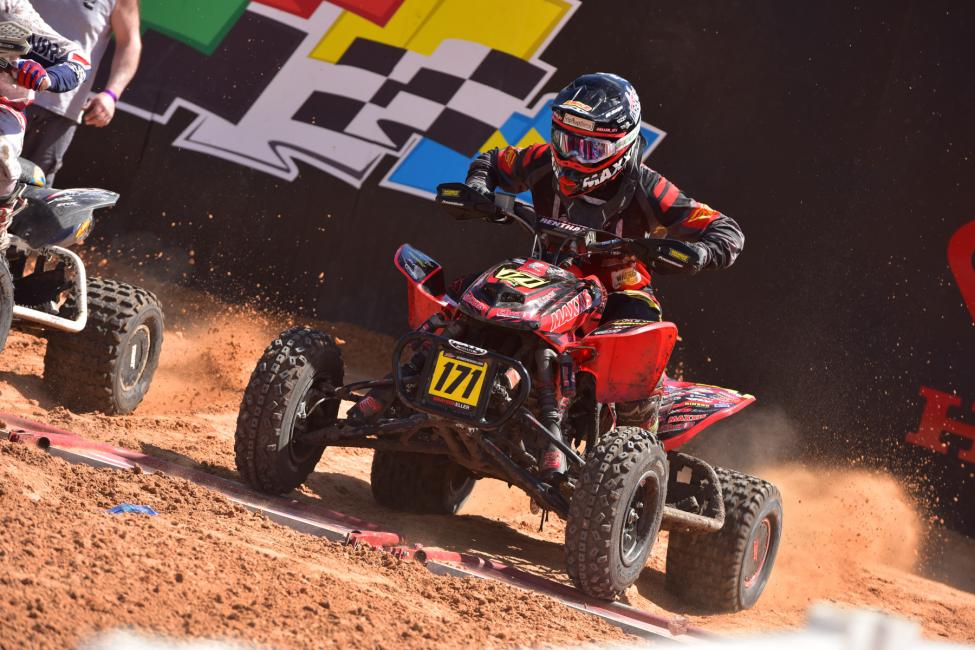 Brandon sent me this update to let me know what was up:
The offseason is going better than ever man! We have rode almost every day realistically and feeling strong and healthy on the bike. I had the opportunity to ride and stay at the Hudson's for a while. They are such a great family and I'm thankful for them allowing me to do that. We have been hitting some tracks in Texas currently with Nick Hickey, doing some things to the race bike and trying to get things dialed in. We are heading further south in Texas to continue to train hard before the 1st round comes. I'm feeling better than ever with training on the program, so I really feel like 2017 might be a good year. We will be running the A classes this year if I stay healthy and strong before the first round.
So far this offseason has been nothing but positives man! I'm loving life and getting to meet lots of great people. It's hard to explain how thankful I am for everyone involved in my program this year. It means a lot to me when someone believes in me. That means they are spending their time and money that they could be doing and using somewhere else, on me. If that's not a big enough reason to dedicate yourself to something, then I don't know what is. I look at it this way, it's not me going and doing the training and racing. It's us. And that's why above in this reading, I say we mostly; not I. It's not me, it's us! But I think we will be ready for round 1!
I'd like to specially thank the Parrish family, the Janssen family, the Hudson family, Nick Hickey, and the Londerville family. 2017's almost here!
As you can tell, appreciation of what he has may still be a bit of an understatement, Brandon is a kid that you know is destined for something great in this world as his dedication to what he does has already proven a lot about who this kid really is. If you get a moment, stop and talk to him and you will see by the tilt of his head and sparkle in his eyes he is where he wants to be doing exactly what he wants and he keeps wanting more. I feel he will be one to keep an eye on this season and look forward to the progresses he makes.
That's going to do it for me for now. Let's check in with Gloop's Loop and with Ken "Flexing his picture taking finger" Hill. Till next time, God Bless Your Heart and All Your Vital Organs.
In The Loop with Gloop: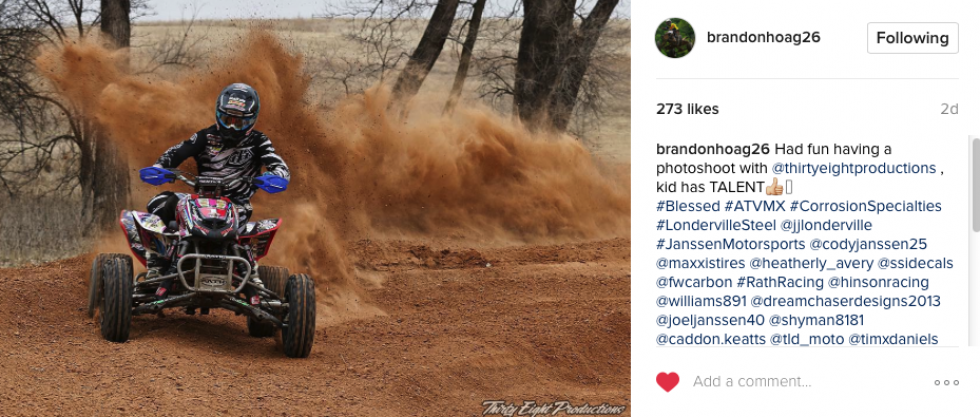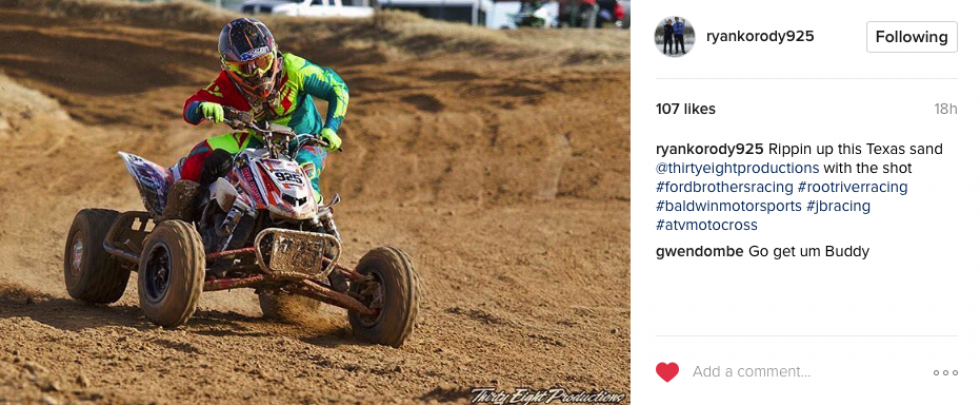 Keeping up with Ken Hill
Well silly season is here or at least getting close enough for the majority of us that there is no turning back! In no time we will be at Daytona and we will see who did the work in the off-season and who needs to step it up! It is an exciting time for sure and not just for the pro riders as the amateur ranks are filled with talent and pack enough punch to keep everyone's eyes glued to the gate to see what the next moto brings. As much as I try to push away inside info so that the thrill and that feeling of not knowing remains I can't help but be drawn to a few riders who's names are going to be blaring over the loud speakers all season long.
You've got the Mickleson's, Tremellen's and Ford's that keep things on and off the track fun and entertaining and then riders like Troy Hill and Trevor Thatcher who are ready to stomp their way through another season as they work their way up through the ranks. And there are those who's names have yet to become commonplace at every round that could see this be the season where they make their mark on the series and may be the next rider everyone is talking about! The start of a new season is loaded with stress, worry, fear and the unknown but things always seem to get better once the tires hit the dirt at the opening rounds and we all get back into the groove. Gone will be unanswered questions for many while others face a brick wall as the reality of competition brings things to a grinding halt. It is the unknown that remains to be answered and this too is coming to an end!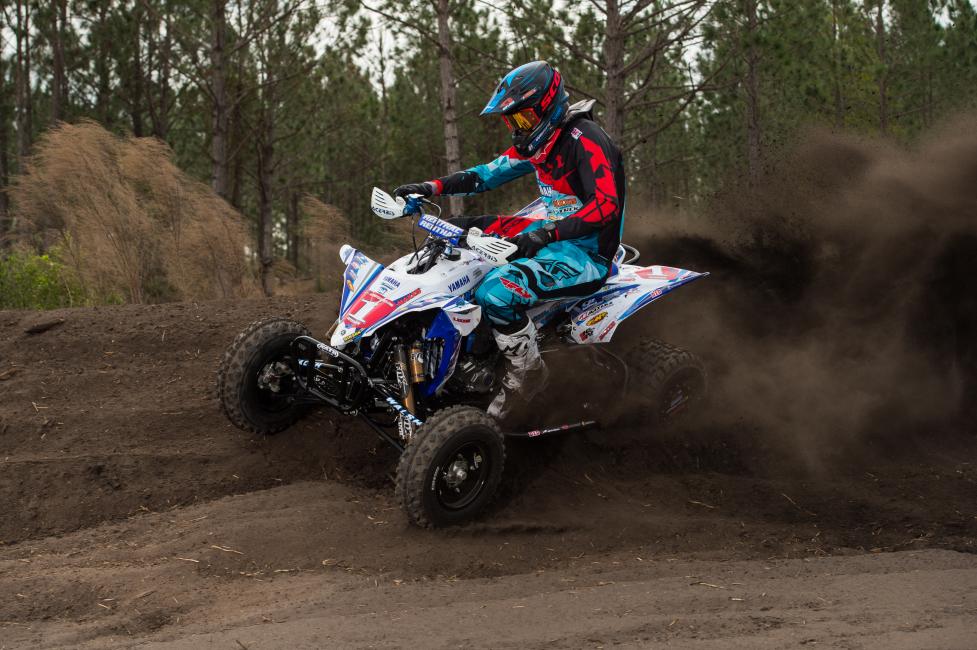 If you've followed the top riders social media you have seen the videos and been able to catch a glimpse of what is yet to come. Joel Hetrick looks ultra smooth and a bit buffed after an off-season of intense training. Thomas Brown was looking slick as he ripped his track in Texas as well as the likes of Ronnie Higgerson and Nick Gennusa who have been harbored at Port Ford for the winter months. Then there is Sam Rowe who has been throwing sand in Florida and looks to be in fine shape to kick off things as the new season rolls into Daytona. And of course our series champion Chad Wienen who prepares to defend his championship against what may be his stiffest competition ever! Then you have Jeffrey Rastrelli who kicked some butt in South America and apparently is having too much fun at his own track as video clip after video clip keeps emerging showing he is looking strong and should be a podium contender. Could there be a new name in the pro ranks that burst onto the podium? I just don't know, and that's what I love about not being "that" guy with his nose into everything! I love the "what if", I love the X factor that springs out of nowhere and keeps me in awe of the tremendous ability all through the series! It is what keeps the fun in it!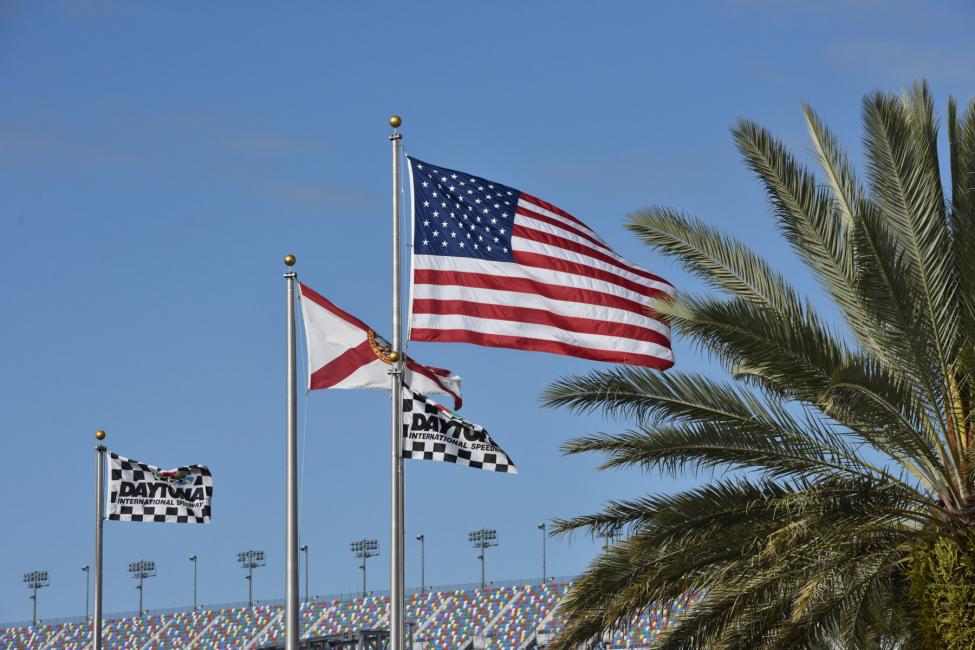 Ok, so I have myself pumped up and by the time you see me in Daytona I will probably not look like I am very impressed but by then I will be a few nationals into my GNCC season and approaching the point where I want to get my job done and get back home before rolling out for another extended road trip! Trust me, I stay excited inside much like a karate man hides his bruising, we just don't show our damage as it is a sign of weakness, Chuck Norris taught me all that! In any event, lets make this great season of racing and enjoying the time we all share at the track as it encompasses so much of our lives throughout the year. When emotions run high, keep in mind that how we approach an issue does a ton in respect to the outcome and that no one is your enemy! The risk that our riders assume demands professionalism at all levels on and off the track and I pray for a safe and competitive season void of any drama with the exception of who gets what done on the track! Lets go ATVMX racing!