Rodney Tomblin
TimeThursday, February 16, 2017 | 11:30 AM
The past few weeks have been full of information about all the new and exciting things on tap for so many this coming 2017 season. It's not the crazy hype that we may be expecting as to who is rising to new levels and going to shine brightest. What it is though may be bring anticipation as the season approaches. Right now everyone is locked and loaded… three weeks from now they may feel like the wheels are coming off.
A couple of weeks ago I wrote about my trip to the new headquarters of the Maxxis/Liquid Wrench/Elka/Honda team at the Phoenix Racing Compound. It was without a doubt very impressive. To follow that up I recorded a few video interviews with the team riders of Joel Hetrick, Grayson Eller, Haedyn Mickleson, Noah Mickleson as well as team owner David Eller. All the interviews are now available on the Quad Radio YouTube page and the Quad-Radio Facebook page. Check them out and share. David Eller's interview is the latest and each one has something special to watch for.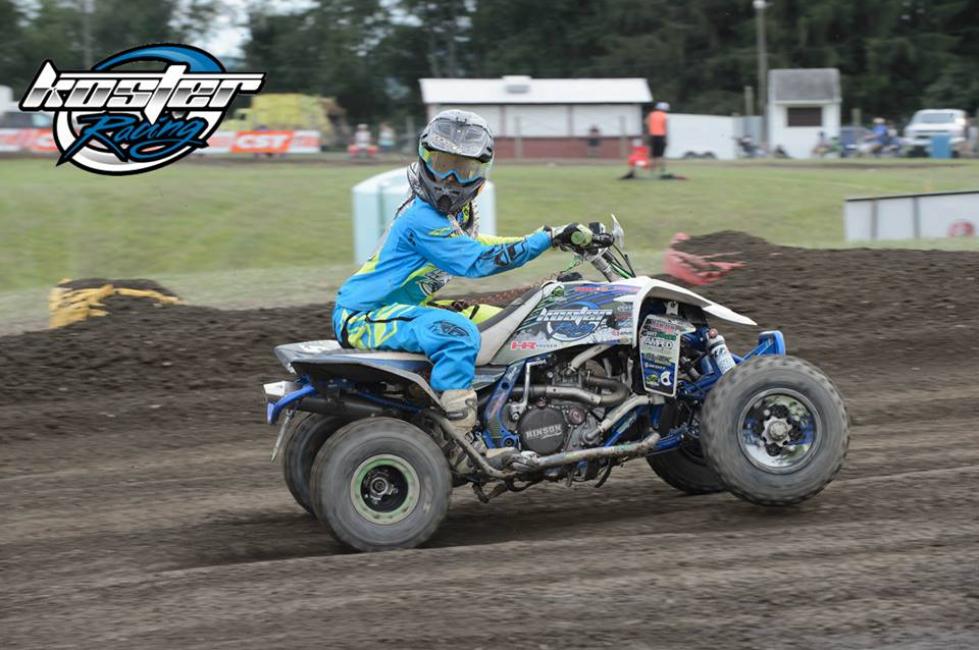 The news continues to roll in this week and more is expected. I heard from Greg Fascian from Koester Racing who said, "The team is all set, I will write up an announcement this weekend. Things to note will be that Brett Musick will be riding AMA Pro, Wes Lewis will ride AMA Pro and ProAm, Michelle Jenkins will race WMX and Women age class and Jaron Cochran will run Pro Sport and an A class which we'll see which A class after first round." The sounds of things to me are that they are positioned to be a bigger threat than before. It seems a solid team is in place and we will see the results of the hard work soon.
If you watch much social media then you may have noticed that Joe Byrd has been busy riding with some of his old racing buddies. Recently we saw and heard exports of Doug Gust and Joe riding together and most recently Joe was sighted riding with former ATVMX great and 1986 champ Rodney Gentry. Gentry who have made a couple of returns in age class racing in recent years may be looking at things again. I know Joe told me that he had been talking to a few folks about something special as well as ride with some old buddies.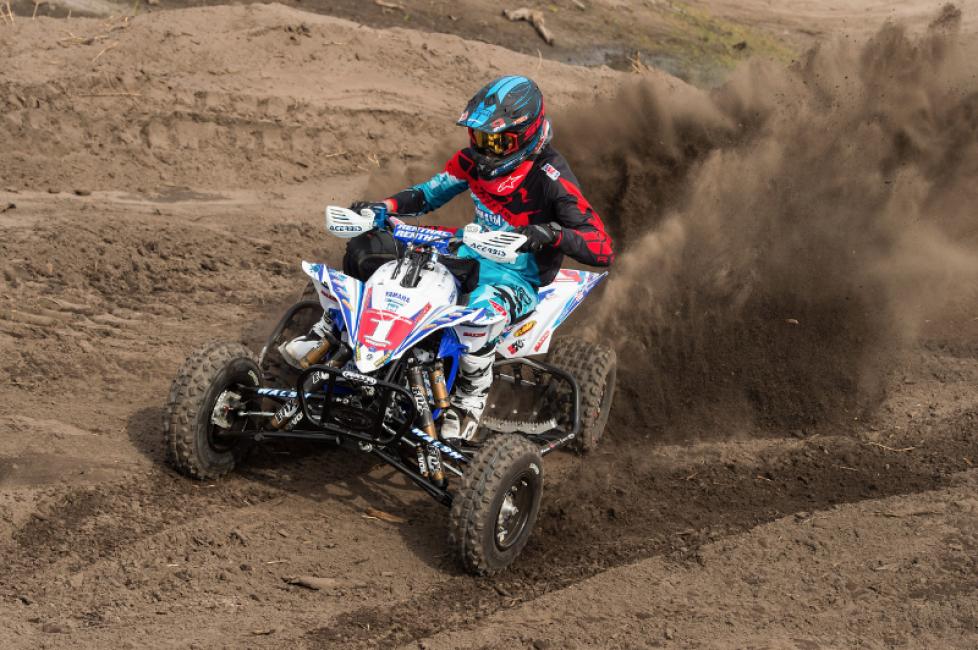 Joe also said, "Rodney was a blast to ride with. He and Doug Gust would have a hell of a race! I actually was sending Gust "BS" messages talking crap. Now Doug is supposed to come down before Daytona and race Rodney. (Laughing) I'm trying to talk them both into racing Daytona in 40+ classes. I invited Tim Farr & Shane Hitt down too. Rodney and his dad have a huge construction outfit building roads and tunnels etc. He's pretty successful guy and he had lots had lots of old stories about factory Honda and Suzuki days. It was awesome!" In my mind I keep thinking a past champions or past Pro class championship and bring out the early icons of our sport on tour.
In other Joe Byrd news it seems that all the hard training he has been doing has created more problems. Joe said "The doctor diagnosed me with Epstein bar/chronic fatigue syndrome yesterday & told me to stop training so hard and chill. So today we went to beach! (Chuckles) the Queen was happy!" Which tells me he still feels well enough to fight for his life pig necessary. I mean you don't say something like that about your lady unless you are confident in something.
That's it for me for now. Let's check in with Gloop's Loop and with Ken "Cash me outside" Hill. Till next time God Bless Your Heart and All Your Vital Organs."
In The Loop with Gloop: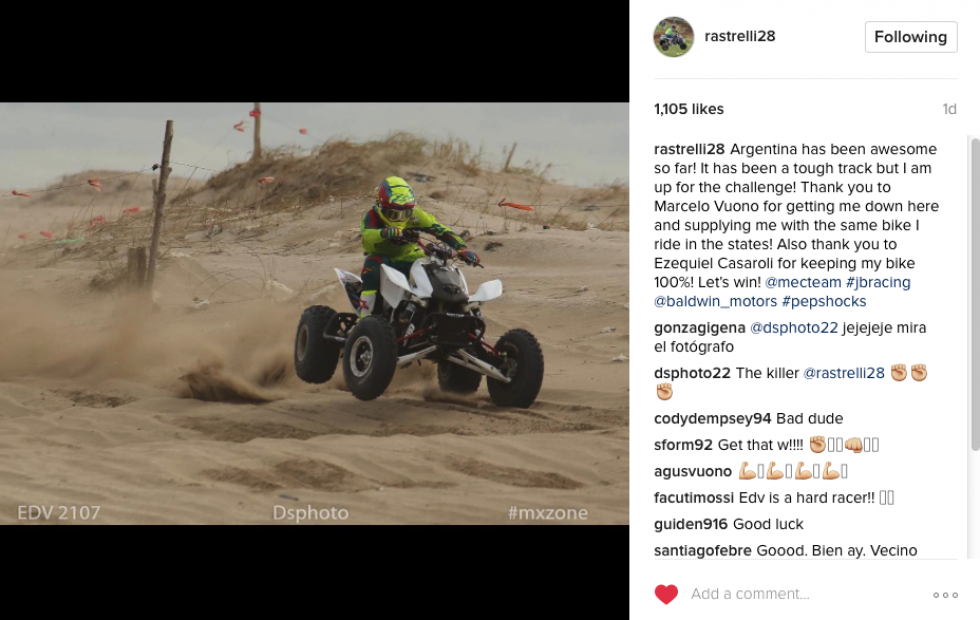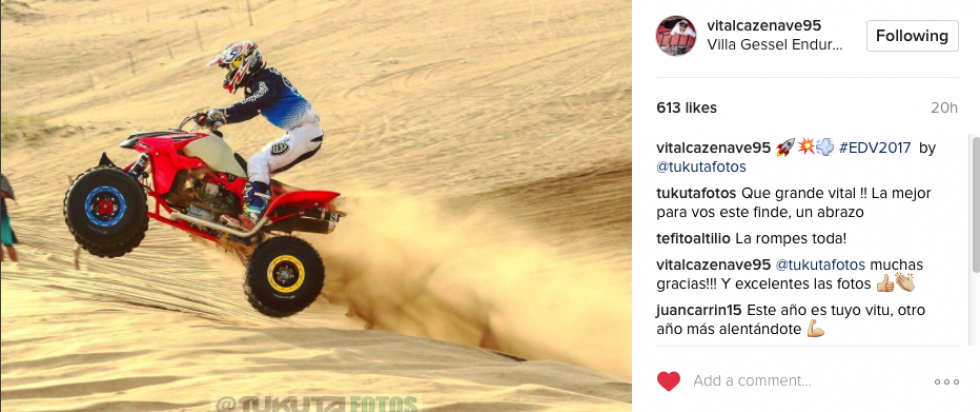 Keeping up with Ken Hill:
Day twelve out here on the road and I finally cornered Chad Wienen to nail down his photoshoot! He wasn't avoiding me, he simply fell into what seems to be this seasons theme of waiting on parts, graphics, wheels, tires and gear that has been affecting everyone for the most part be it ATVMX or GNCC, and it extends to the bike riders as well. A few are ready, but the majority of the people that have been calling me to arrange shooting dates are all in the same boat. I haven't seen a preseason so jacked up in a while but it will sort itself out by round one I am certain, even if that leaves no time for a proper photoshoot.
I have had the pleasure of shooting two current champions, Chad Wienen and Walker Fowler and one past champion, Chris Borich so far on this trip and it never ceases to amaze me how much in common they all have when it comes time to discuss the enormous task of fielding a championship team. The struggles, successes and hard work seemed almost the same word for word amongst these incredibly talented racers and it reaffirmed that all three of these champions do not know the meaning of the word quit, it is indeed inspiring and their stories make them great leaders in our sport and valuable role models for those coming through the ranks or merely a fan. All humble, respectful and looking forward to another season long fight for another number one plate! Chad had little to say when I asked him about the fight that he knows is coming, in fact, he commented that the battle has already been underway and he was going to keep doing what he needs to do to keep that championship in his stable. I haven't had a chance to talk with Joel but I am pretty sure he would be stating the same things he did from the podium and that he is looking forward to keeping the battle for the number one spot just that, a battle, and hopefully fun. The stress levels they face sure would seem to put a hurting on the fun level but if he can manage to do just that, this may be a season for the record books. I for one can't wait to watch it!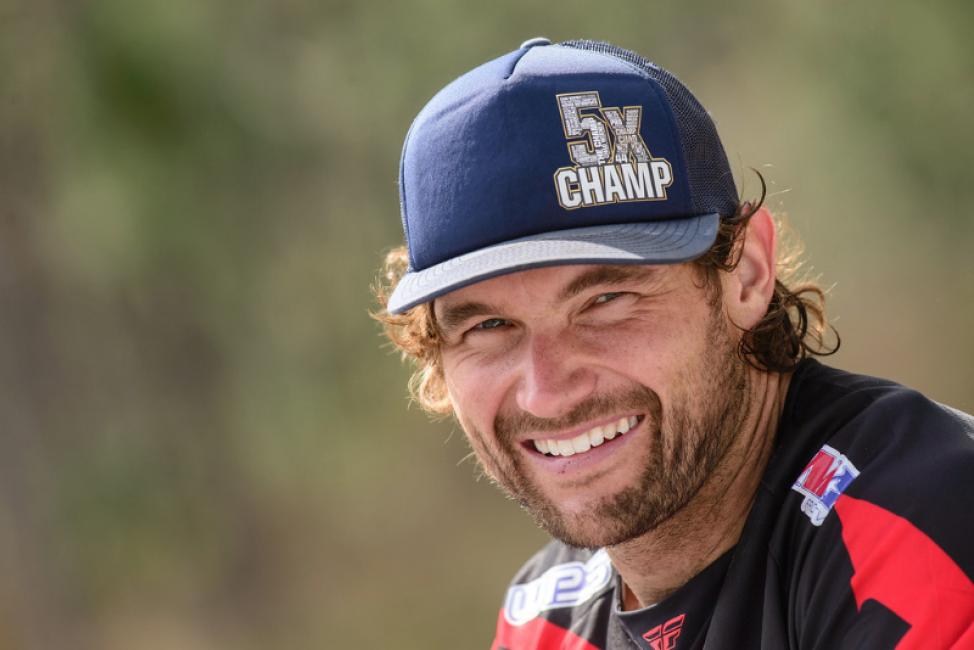 Now this trip has had its perks, which is something I usually do not have time to partake in, however after a team fell short on having everything ready when I got there I was treated to a fishing trip for Stripers! It was cold, windy and I got my share of windburn, but I did manage to catch my first Striper and still managed to get in plenty of work. So, I didn't feel that bad about skirting the camera duty for a few hours. I can't make a habit of having fun out here or the boss might put her foot in my rear end but I did state that I was going to really try to hang out more and be more personable so you can't fault me for keeping my word! I even allowed a few racers to take me out to super for something I never get at home and that was all you can eat snow crab legs! Combine tonight's chow with the excellent salmon dinner I was fixed last week and this trip is rating way up there in the food department. I say that and last night at midnight I was fixing a M.R.E. in a hotel room because I drove late and forgot diner. There is a good chance many of you have been in that same position many times so you know the struggle is real!
The drawback in all this is that you can't ride two ponies with one saddle and getting around to see as many of you as possible is near impossible. I do not know of a good answer to that problem with the short window we get to make things happen but I do appreciate those that have been able to accommodate our efforts to get as much pre season stuff done over the two national series. With that said, its after midnight and tomorrow brings another day of camera work so I will end this edition here. God bless you all and please be as safe as you can in your travels!