Rodney Tomblin
TimeThursday, January 26, 2017 | 12:00 PM
Day by day time moves on, as we are now another moment closer to another possible historic season of ATV Motocross. The possibilities are always there in the grand scheme of thing, but much like recent years change is in the air. In the past couple of season we have seen not only monumental battles but also the venue changes and one off type events like Daytona ATVSX and the Edge of Summer Events, which have helped showcase our sport in amazing ways. The hope is to obtain the rewards for the ATV Racin' Nation, but before that is done we must remain patient to see what the future holds.
As exciting as it is to see the big things coming we must remain steady with great things we have established, and must continue to build on the foundation we have. I feel that we may be witnessing this very thing with the many team changes and shifts over this off-season. A change is good and will mix things up. It will create new rivalries and fierce competition, which will breed a new level of competitors to take to the next level. As awesome as AMA Pro ATV racing is, the amateur divisions are creating great battles that set the stage for new generation quickly approaching the Pro ranks.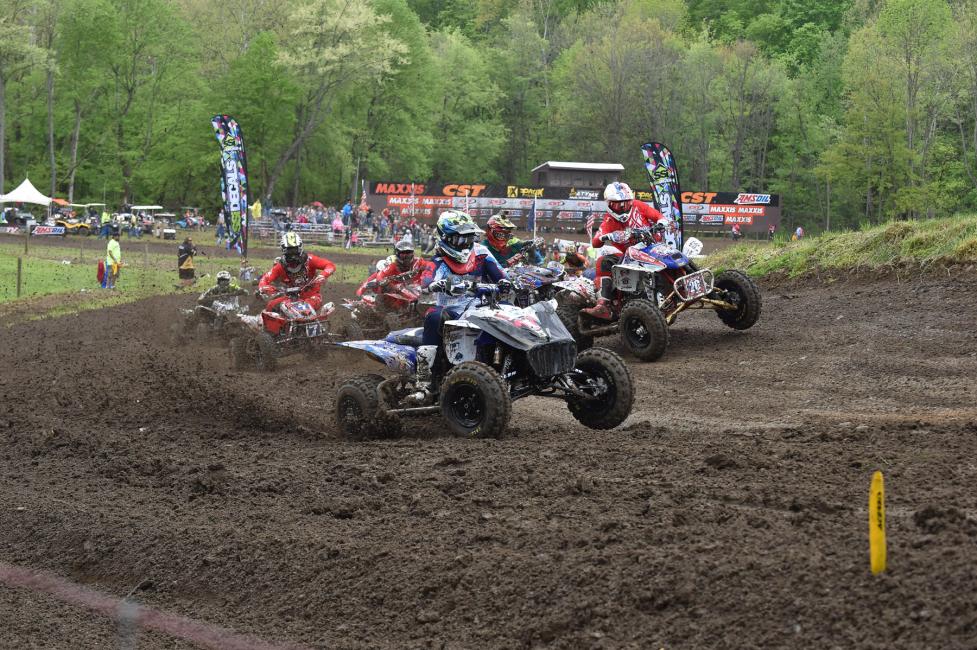 This past weekend was an interesting one from a social media standpoint and hopefully is fueling the fire to get more people hyped up. One thing though that caught my attention was a couple of legends of our sport got together to mix it up on the track. Former ATVMX champions "Digger Doug" Gust and Joe Byrd were seen swapping paint in the hills of Tennessee. Great on many levels including seeing Joe Byrd back on a quad after recent neck surgery this offseason.
Joe told me he was just released to ride again a few days and when he was he took advantage of it. He said, "Surgery was a success well, the second surgery was anyway, and now I just have to get my fat old [butt] back in shape. I have gained 40 pounds!" He said that as how he got Digger out to ride, Doug called him and told him Wisconsin was having bad weather and that he was cold and he saw it was warmer there, so he was going there to ride. And even though this may seem out of place, it really isn't that odd of a thing to happen. Especially when you consider their history. Yes they were mortal enemies on the track at one time, but before many of you knew these guys they actually got a long pretty well. Joe said, "Doug and I have been friends for years but when all the factories put restrictions on us we could not ride together."
Joe is once again training for his farewell tour, which got derailed last year after his injury. Joe said he wasn't going out like that and wanted to make the full circuit one last time before hanging up his boots. And again, whether you love or hate him, Joe has done and is doing a lot for our sport as we speak. Without a doubt a great ambassador that we are recognizing from the examples set early in his career taking ATV racing schools and clinics to places all over the globe. And oh yeah, Joe noted that he did kick Doug's butt on their ride. I think I smell a grudge match coming. Shane Hitt, Tim Farr, Dustin Wimmer! You guys up for a little excitement possibly with a past champions class?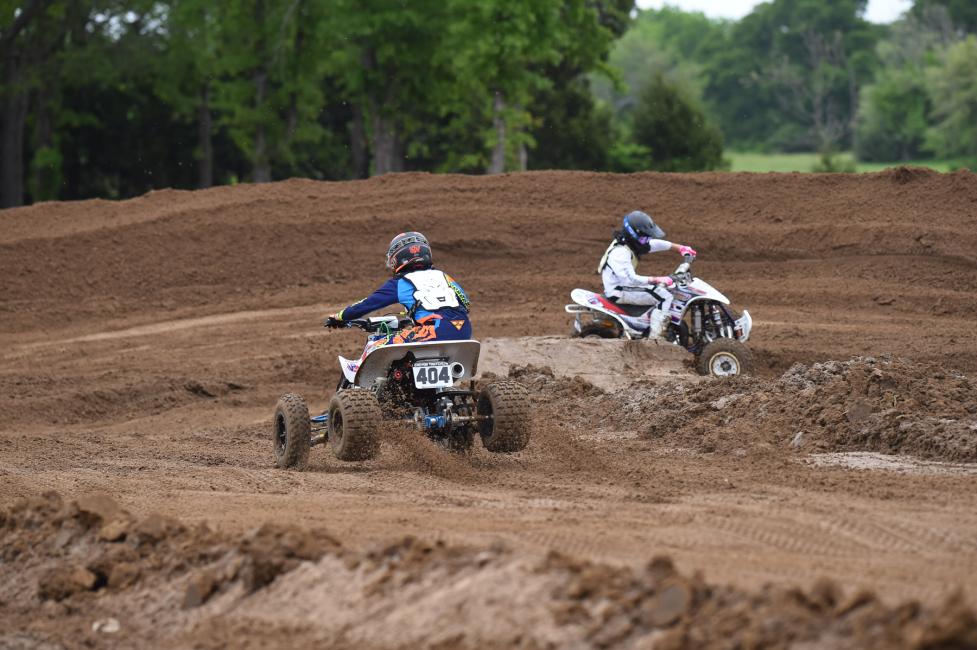 Meanwhile back at the Rastrelli compound; "Things are going well," said Jeffrey Rastrelli. He added, "I have the Tremellens down here along with Sam Rowe, Tommy Vossman, Alex Gillete and Silas Lamons. We are riding together on my track and having a lot of fun! I am personally about to leave to go to the Ford's in Texas until February 6th and then I am coming straight back home to leave for Argentina the 11th to race the EDV." This to me sounds like a busy schedule. I know I had talked to some other folks entertaining the idea of hitting this race, which could possibly be the biggest ATV in the world. Very rugged racing and extremely challenging is the word I heard on this event and I cannot wait to hear the story afterwards. Jeffery told me, "Yes it's very tough. I did it in the beginning of 2015, but a slight crash hindered me from winning so this year I should be able to win if everything goes smooth."
The latest word from the #20 of Josh Upperman is that he is on track and actually further ahead than last season. Josh has had some obvious struggles adapting to a new team and program, but we heard this off-season he was given some liberties to change a few things up in his program to better suit his style. Uppy has been training in Florida with his old comrade Tim Farr. Farr is still a big part of his program, but circumstances limited their time last season. The opposite is true this season and Josh told me, "I have been riding a bunch and have been feeling really good on and off the bike. The bike has been good and I am feeling better than last year already on it. The first race is right around the corner I can't wait to see where I stand!"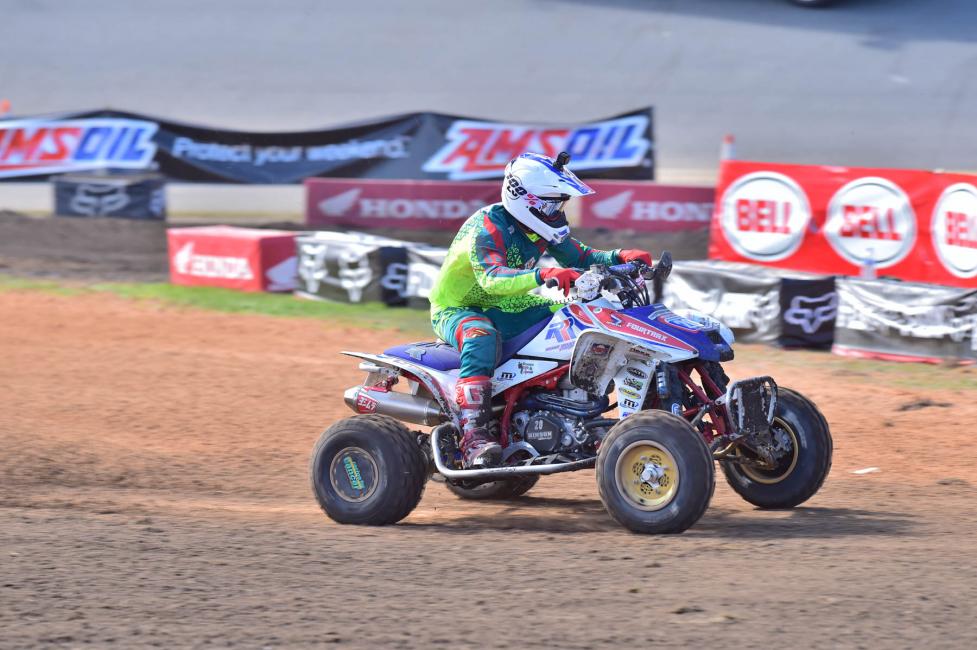 Josh also told me that along with the great training on and off the quad he is enjoying some testing. He said that the suspension testing has been going great and by the feel of things he's a lot more confident in the program. He knew when he made the changes there would be obstacles to face and it looks like he has taken that to task to fix the small issues that have held him back. He said, "I'm ready for it! I had some bad luck last year so I hope all that's out of the way. Right now I am just focusing on this year. We made a few small changes but for the better so it's exciting."
I hope to have more next week as I am packing up and rolling out to the Phoenix Racing HQ in North Carolina to speak with Joel Hetrick and the team. There should be some big things to talk about. They recently put the finishing touches on their new practice track and Joel is suspension testing today. We should have some word on that as well.
That's it for me for now. Let's check in with Gloop's Loop and with Ken "the sniffling, sneezing, I hate feeling like this photog" Hill. Till next time, God Bless Your Heart and All Your Vital Organs.
In The Loop with Gloop: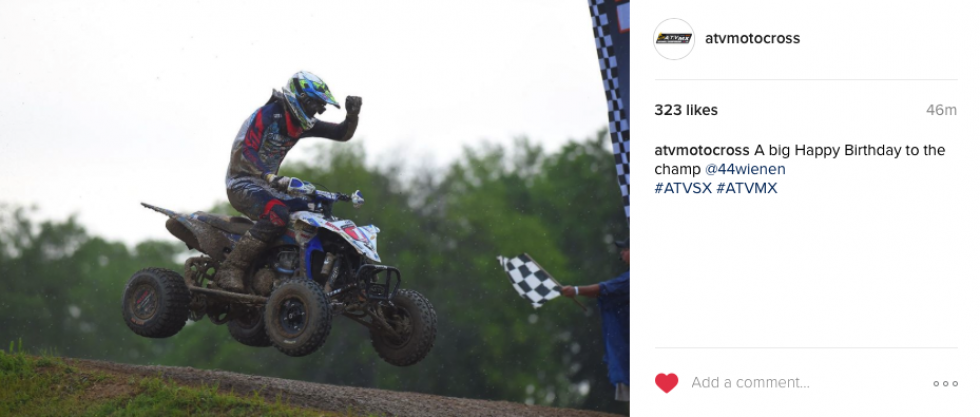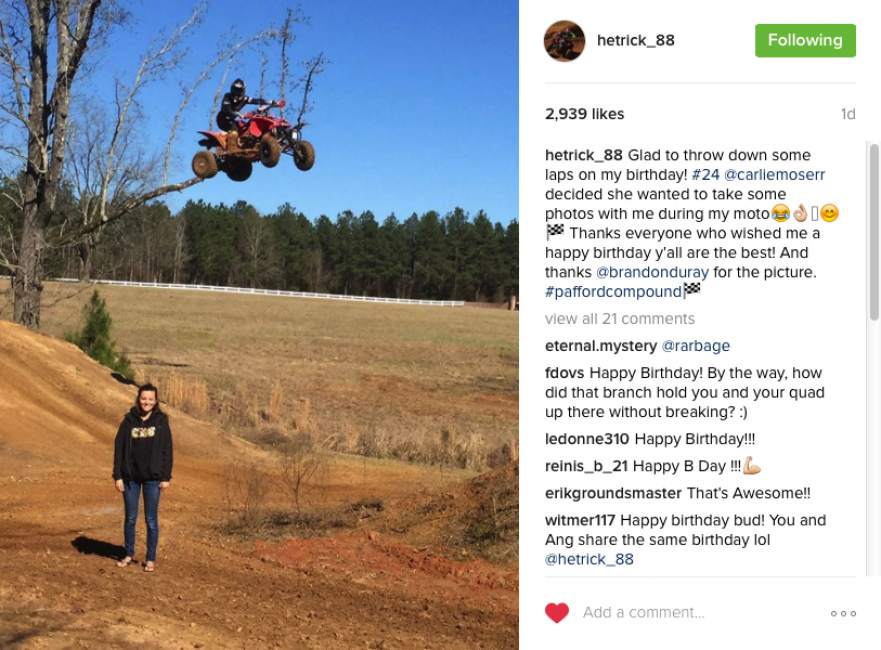 Two of the fastest guys in the world just happen to share a birthday week! Happy Birthday to Chad Wienen and Joel Hetrick!
Keeping up with Ken Hill:
I should be writing this weeks contribution from down south as I had planned on being in Florida this week to start capturing everyone that is down there training as we inch closer to the opening rounds. Instead I am sitting inside my home, staring out the window at sunny skies and temps that are made for planting my garden! Hey I will take this over ice and snow so do not think I am complaining one bit! And to add misery to things I have done went and caught some kind of infection. I went from no sleep, to can not stay awake so I have to think the man upstairs has a plan and I will just roll with it for the next few days and then motor my way south. It does seem that most of the big hitters are just about ready to go however as the riders I am waiting on are just putting the finishing details on their programs. I have been watching the videos put out by Jeffrey Rastrelli and it looks like he is having a ton of fun! Those small video clips do a ton to help share information so please, all of you, take the few seconds it takes to get one out via social media every chance you get!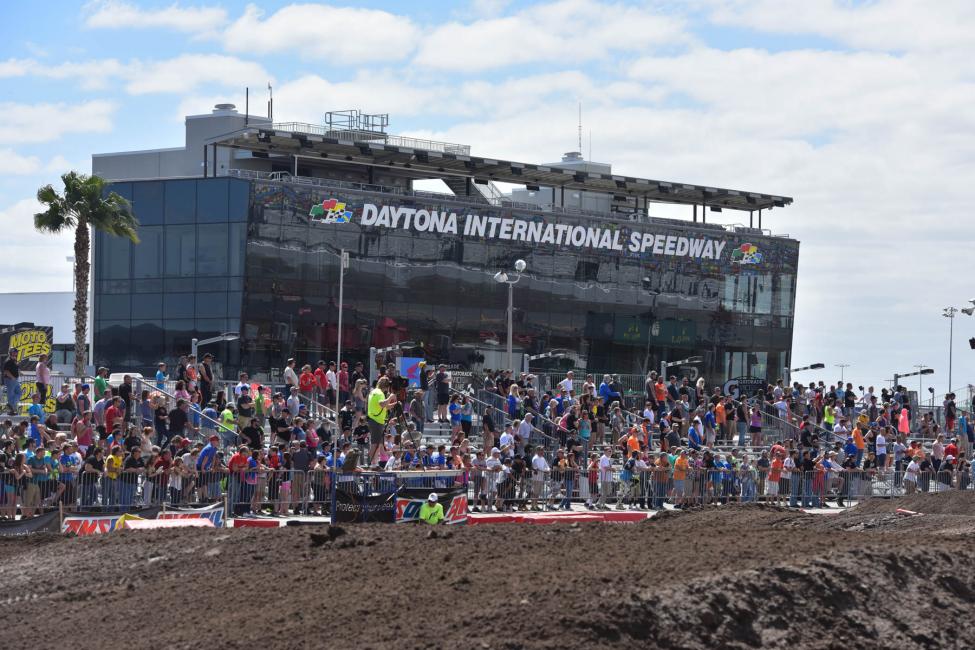 That is it from me, twenty minutes is about all I have in me to type so it is back to bed to try and shake this mess. Be safe in your travels and by next week I should have some updated info as I hunt down those keep us on the edge of the bleachers every round! God bless you all!
ATVMX Series Announces Wiseco as 2017 Title Sponsor
MX Sports Pro Racing and the ATV Promoters Group (ATVPG) are pleased to announce Wiseco as the title sponsor of the 2017 Wiseco ATV Motocross National Championship (ATVMX) presented by CST Tires, an AMA National Championship. Wiseco is the world leader in the manufacturing of hi-performance, forged pistons and today establishes their support for America's premier ATV racing series.
With over 75 years of experience, Wiseco products are known across the globe with distribution systems in Europe, South America, Africa, Canada, Asia and the United States. The meticulous development process has allowed Wiseco to create a variety of products, including pistons, clutch baskets, cranks, connecting rods and more.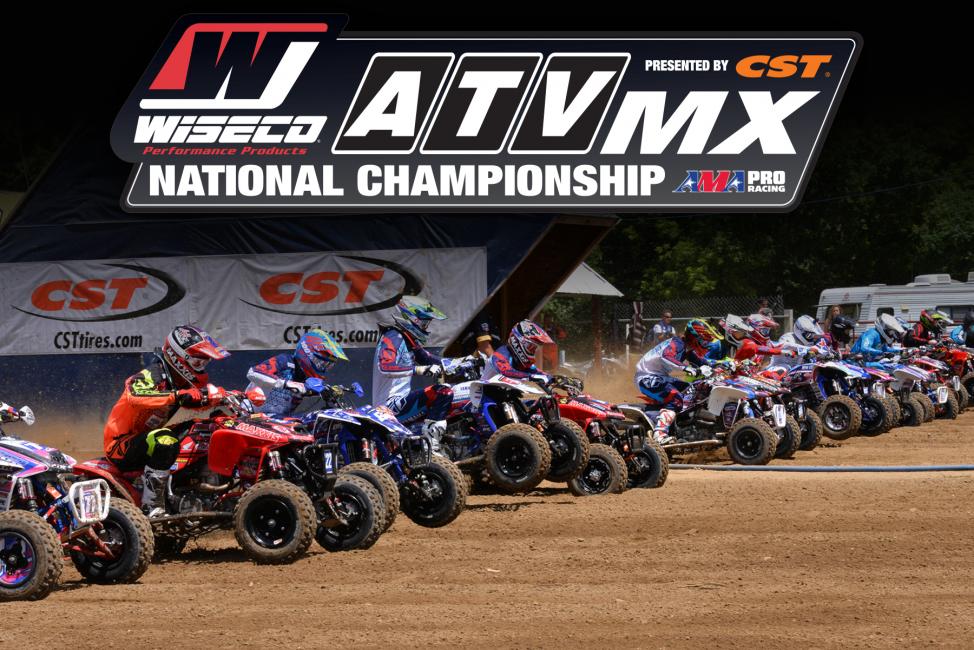 "We are excited to be partnering with the ATV Motocross series in 2017," says Laura Antenucci, Marketing Specialist for Performance Motorsports International. "ATVMX has some of the best racing in the country, and we are excited to support this great group of racers. Wiseco pistons have powered racers for decades. Our offering for ATVs will power these racers over the finish line. Partnering with the 2017 ATV Motocross National Championship supports the racing we love!"
For the full Press Release, click HERE.