Rodney Tomblin
TimeThursday, January 19, 2017 | 4:00 PM
Another week passes and the ATV Racin' Nation continues preparation for the upcoming season. The news is still flowing and there has been talk by some teams working on bringing some new outside sponsors. There has been more news about team changes and the answer to some questions some may be wondering. All in all things are full steam ahead to Daytona.
The spotlight has recently been focused on a number of the AMA Pro ATV Motocross racers and teams, and as exciting as things have been in that realm, we are starting to hear of big things from a couple of amateur teams as well. Ford Brothers racing as we have been told has seen some expansion and we hear from them this week about what's going on down in Texas. A little further to the north in Tennessee. Team 969 Motorsports has some exciting news as they continue to strive for bigger and better things.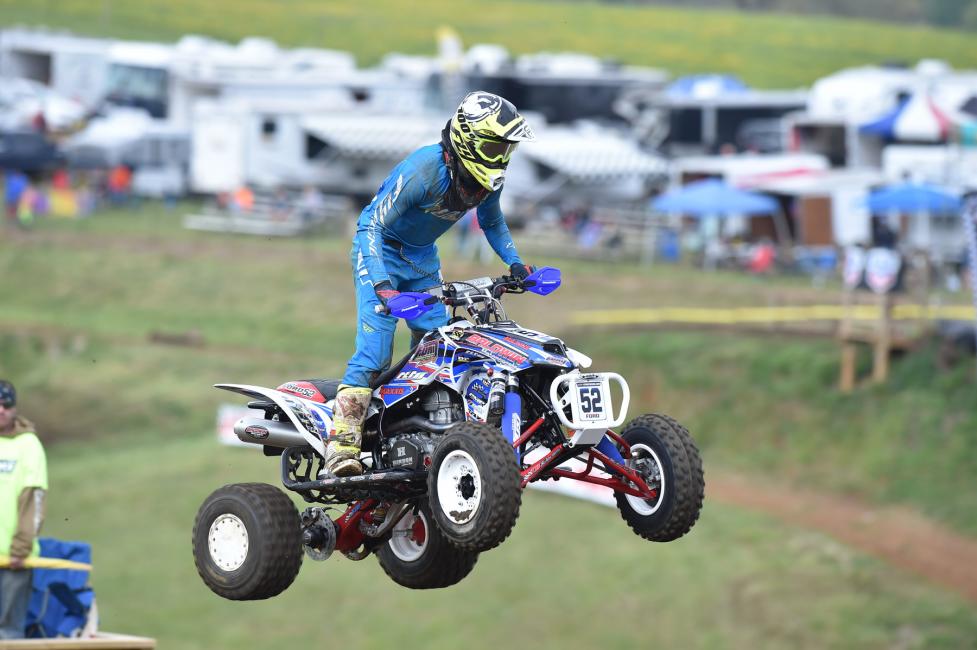 I had a chance to catch up with Robin Ford of Ford Brothers Racing who has been excited about the big changes coming for that team this year. We heard of an expansion to the team, and as the season gets a little closer the word out of the Green Acres Compound is that things are happening. Robin said, "In years past, Ford Brothers Racing has literally been "the Ford Brothers" consisting of Cody and Bryce Ford. However, in 2017 the Ford's are expanding their family." No doubt some good news for those involved because of the success we have seen from just the Ford boys and those associated with the team.
As far as who is joining Robin said, "The team this year National ATV MX champions, Cody and Bryce Ford, will be joined by Westley Wolfe, Ryan Korody and Jacob Stevens, all of who have earned ATVMX championship titles. But winning isn't everything, sometimes being a good sport plays a major role too. Ford Brothers is focusing on helping riders in 2017 that are superb ambassadors for the ATV community on and off the track." This seems to be a major theme from a few teams as we approach this season. The growing pains of a series like ours it is important to try to remain positive on and off the track.
In an effort to help achieve this goal Robin said, "along with Mark Baldwin, of Baldwin Motorsports, the Ford team will work on creating future role models and competitors on a national level that have experience with the highs of winning and the lows of defeat." Mark Baldwin may be as good a role model we may have in our sport, as he has been involved in some of the most heated moments in the history of our sport. As always the team is looking toward the future of our sport. Robin also said, "The Fords have opened up their sponsorships and personal track, Green Acres MX, to many riders this year in hopes of growing the sport of quad racing."
Robin went on to talk about the team and this season, "As we all know, it takes a lot of family effort and time to compete, and it's a total commitment by everyone involved. With the return of Nick Gennusa and Ronnie Higgerson to train at Green Acres as well as help from John Natalie, these young guns should be right where they want to be in 2017!"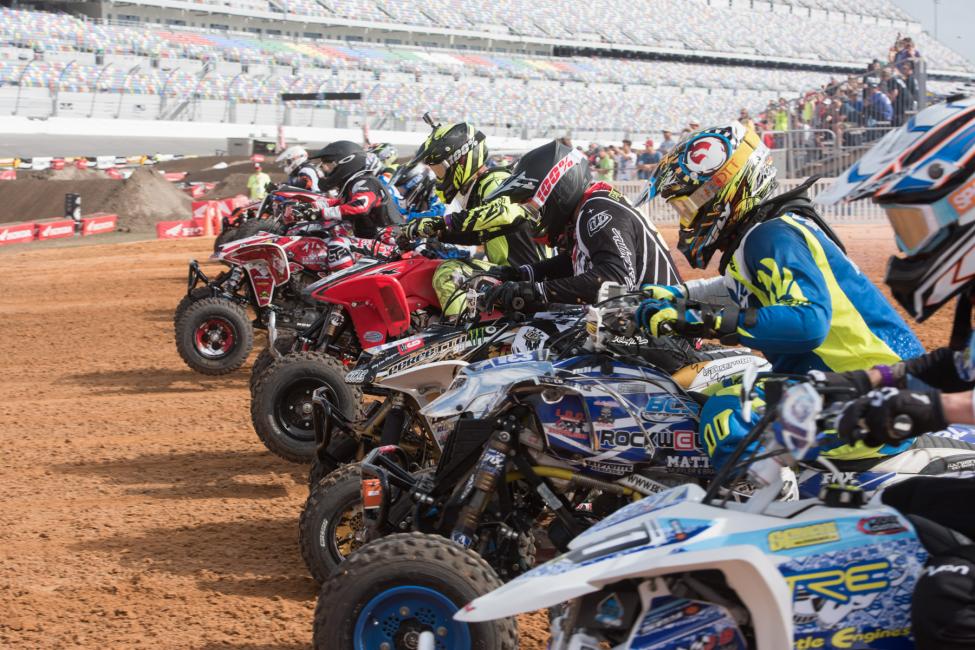 A little further to the north in Tennessee, Travis Moore and the folks at Team Nine6Nine have been really busy on the track and in the marketing office. Travis tells me, "Team Nine6Nine is very excited about 2017 to say the least! Coming off a season like last year our motivation has been at an all time high and we have been blessed. I've let the guys take a big break, but I've never stopped. We will just say Team Nine6Nine is going to be powered by a different kind of energy this year Rodney!" What! What! What? Wait a minute! I wonder if this means a hybrid-powered quad? Likely not, but whatever it is it sounds pretty huge for the team.
Travis also said that there has been some changes to his team as a few names have been added. He said, "Alan Meyers will race the Pro-Am and Pro Sport classes. Logan Stainfield will contest the Prod-A and 450A classes for us. We added Zack Decker who will be running the Super Mini and the 250 class. Plus, we have also added Phillip Open who will run the 25+ and will serve as our head mechanic and motor builder." Travis also tells me they will be making an announcement soon with all the exciting details which I am sure could prove to be a good thing for a lot of folks eventually.
The season is only a few weeks away and soon we will feel the pressure of the first races of the year. Right now excitement and determination loom in the air but the intensity level will raise even more. If you recall I mentioned the pace will quicken and right now may be the beginning of just exactly that.
That'll do it for me for now. Lets check in with Gloop's Loop and with Ken "itchy finger" Hill. Till next time, God Bless Your Heart and all Your Vital Organs.
In The Loop with Gloop: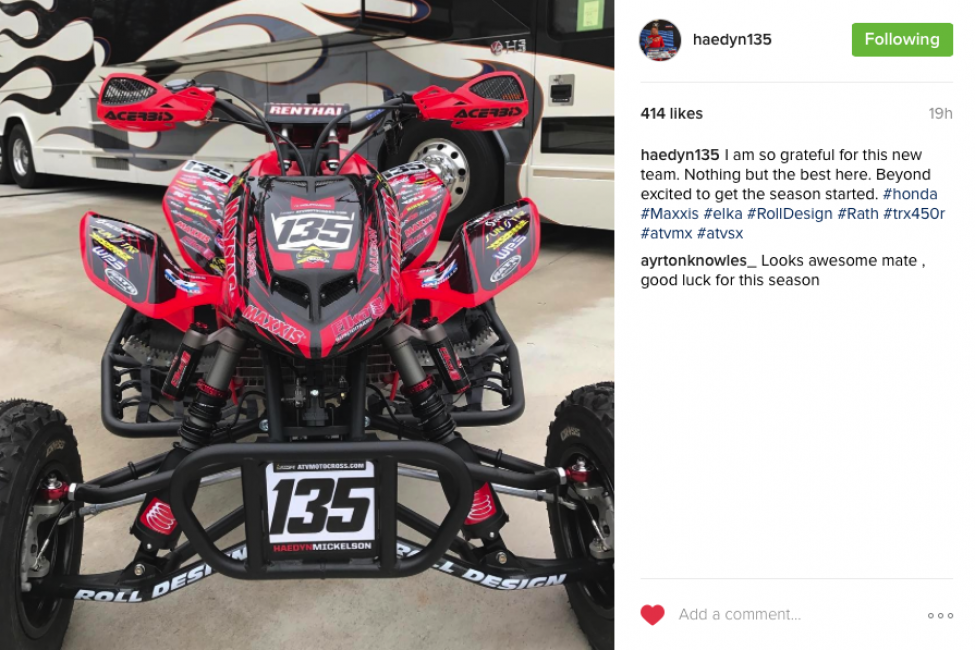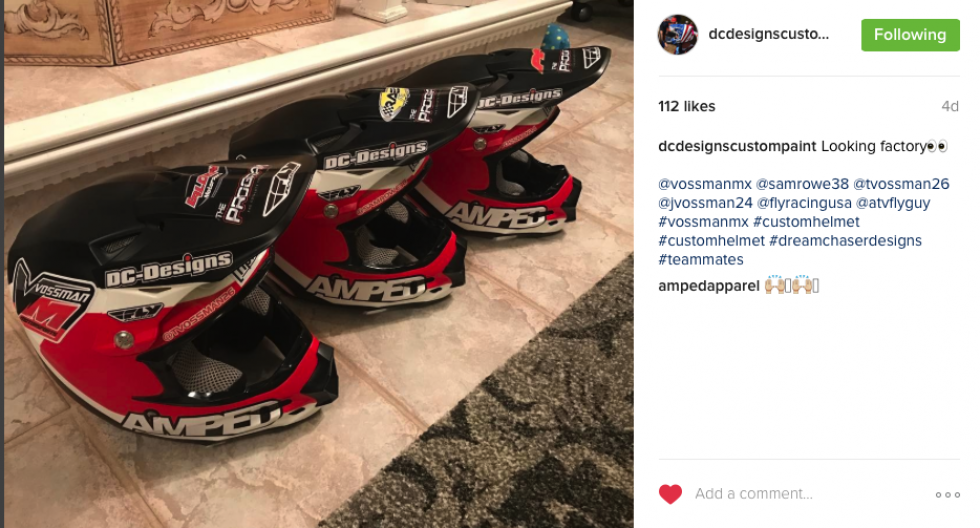 Keeping up with Ken Hill:
As I sit here pondering what 2017 will bring, I think back to what 2016 gave us and it makes bench racing all too easy! We all pretty much assume another season long battle with the championship going down to the wire between Joel Hetrick and Chad Wienen, and that may be the case pending any injuries, which I for pray are avoided, because I am really into close competition and want to see incredible racing! Now basing 2017 predictions on what we saw in 2016 only makes sense, but there are others who are stepping up their game and could be a factor if either of the top two make the slightest of mistakes. The more I try to convince myself 2017 will be no 2016, the more it sounds like it will, but reality tells us that things can and do happen so we will see how it plays out. The not knowing is the fun in all of this from the spectator side, but as a fan of one rider or another you have to be on pins and needles as we close in on the first gate drop!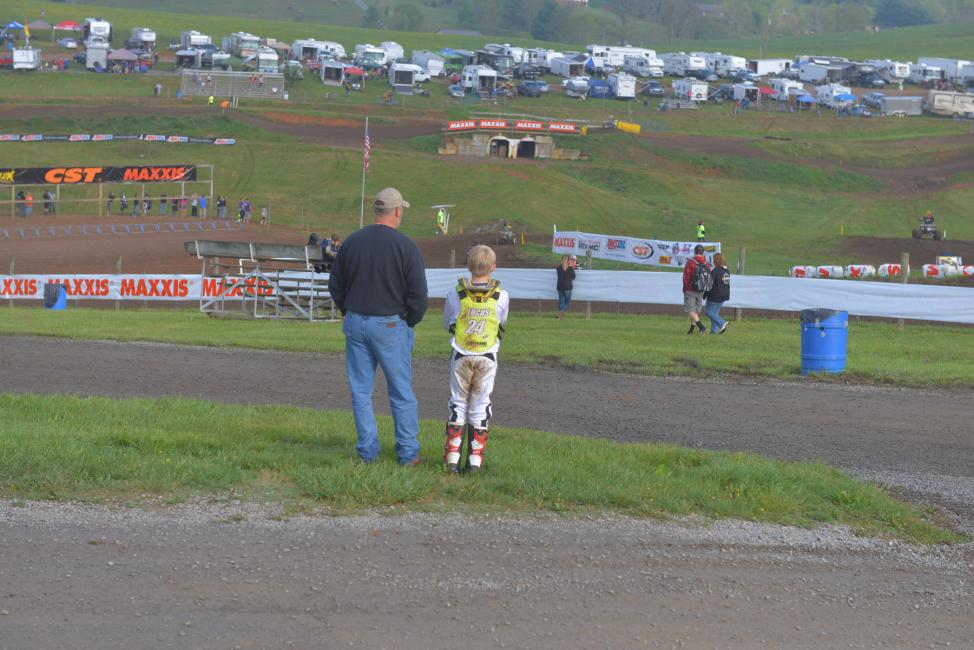 With riders moving up, there will be so many new classes that will stand out each round that 2017 could be the story of watching way more than the Pro riders doing their thing. This makes me happy because it breathes new life into things every season that keeps it fresh and entertaining. Can Troy Hill have another insane season? Who will end up being the stand out rider when the roost settles? Will Trevor Thatcher be a total boss again in 2017? Will the ice cream still be perfect at Redbud? See, so many questions that will be answered! Yes folks, it is time to start getting excited even though we sit at the jumping off point for everyone to be almost done with builds and nearing peak conditioning! Pro class not withstanding, I have a feeling the amateur ranks are really going to explode this season and failure is not an option for many that want to leave 2017 with a championship to their credit!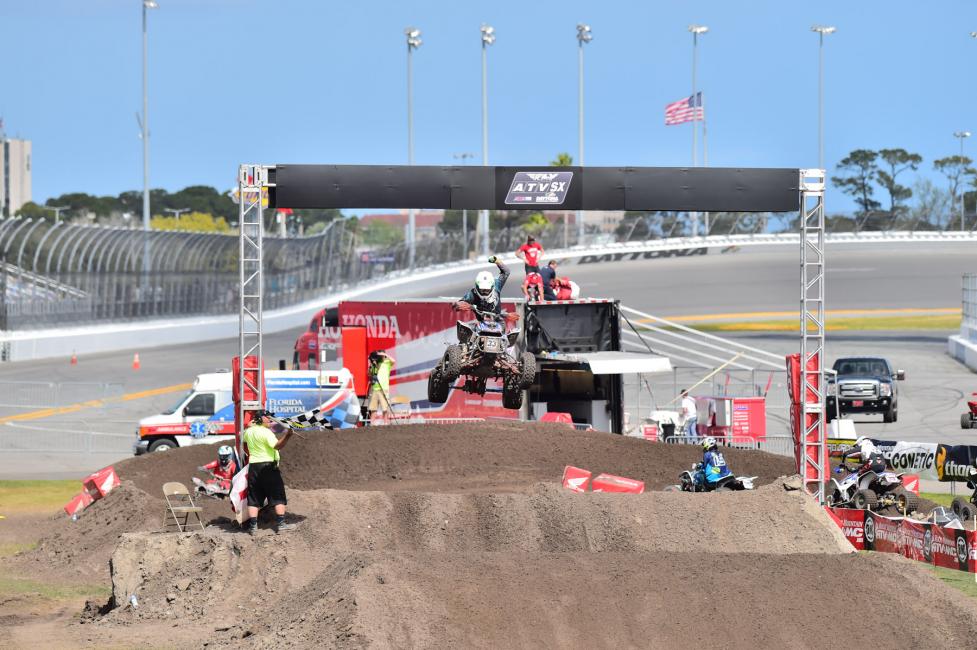 Now if you can't tell, I am getting motivated for the upcoming seasons. As I go about my everyday chores and work, my head is filled with thoughts about every aspect of the impending race season. Yes the typical who, what and where thoughts ramble around, but it is getting down to the wire for most of us in the series to nail down our own details, work off the holiday feasts and put projects to bed that have been filling our work days and nights. Not me considering I just wing it, but the office staff and those who work the series are finishing off their projects. Seriously, everyone is swamped with dialing in things so we can all enjoy another great season and I know we all wish those guys and gals the best of luck. In my side of things, as long as the batteries are charged and the gear is working my job gets done regardless of conditions so rolling with the punches, the occasional kick to the shin and a swift foot in the rear at times is how I roll! I mean my biggest concern the other day was praying the one restaurant at the Underground round is still open, and if I had enough money to change my oil before attacking the highway for my first trip south! That high roller life must have taken the exit before mine!
That is it for me this week as I head back out to get work done. All I ask of everyone is to please share the series info you see on social media and try to help spread the word. Of course be safe in all that you do and may God bless you all!