Kayla Bolton
Time
Monday, December 16, 2013 | 12:10 PM
Wienen Motorsports is pleased to announce the addition of top Pro-Am rider, Nick Gennusa to the 2014 Wienen Motorsports SSi Walsh Race Craft Yamaha presented by Maxxis Tires team roster. Gennusa will join Two-Time National Champion Chad Wienen and 2013 Second Place ATV Pro finisher, Thomas Brown this upcoming season.

"We are really excited that Nick is going to be a part of our program for the 2014 season. He has shown a lot of heart, determination and professionalism on and off the track that we here at Wienen Motorsports pride ourselves on. We believe Nick has a lot of potential to contend for the Pro-Am Championship in 2014 and we are excited to be a part of that journey with him. He will be a positive addition to our team and a great representation to our sponsors," said Chad Wienen.

At eighteen years old, Gennusa has been racing competitively for ten years and has earned seven ATV Motocross National Titles, including two from the WPSA National Series in 2007 where he was balloted "Rider of the Year" and featured as the pull out poster in the December issue of Quad Magazine. 2012 was a banner year as Nick devoured Three "A" Championship Titles, then once again voted "2012 Rider of the Year". In 2013, Gennusa added the ATV MX Open A Championship Title to his resume and placed fourth overall in the Pro-Am division. He is a self-motivated and dedicated competitor who is looking to be competitive for the 2014 ATV MX Pro-Am National Championship.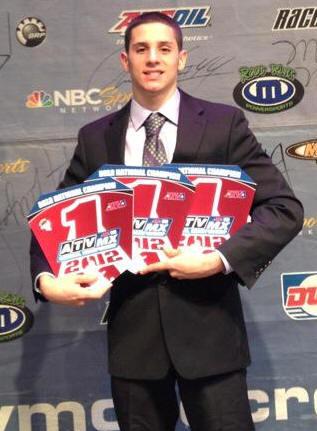 "I am extremely excited to be with the best ATV Motocross team in the world. Having been given this opportunity to be on Wienen Motorsports is not just an honor, but also something I have always dreamed of. I am looking forward to the most intense training of my life, and with my ultimate goal of a 2014 Pro-Am Championship."

Gennusa is from Wall, New Jersey and will be headed down south this winter to train with the Wienen Motorsports team in order to prepare for the upcoming 2014 AMA ATV Motocross Series starting in March.