Andy Bowyer
Class Act: Thomas Brown
Time
Thursday, May 15, 2008 | 12:00 AM
Written by: Justin Anderson
Photos: Chuck Debault
THOMAS BROWN COMING OF AGE
SANGER, Texas (May 15, 2008) "" Thomas Brown has paid his dues.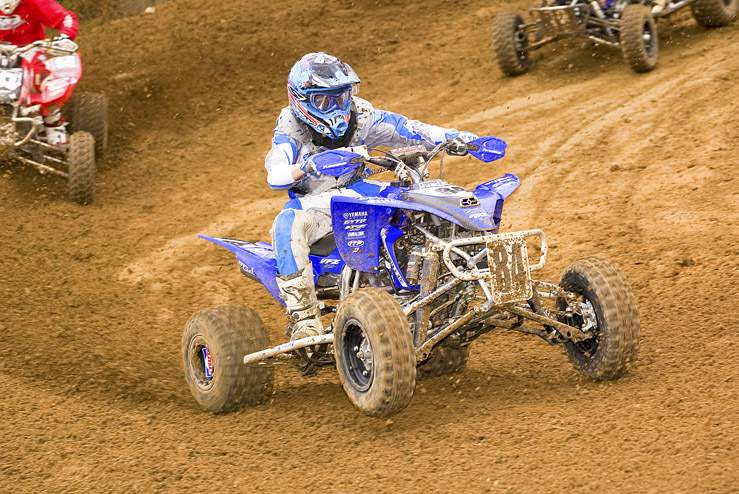 The Sanger, Texas rider has been the saddle of an ATV since he was eight years old. In the 10 years since, Brown has moved through the ranks of Amateur ATV racing and currently leads the Pro Am Production points in the ITP Tires/Moose Racing AMA/ATVA ATV National Motorcross Championship Presented by Parts Unlimited.
Brown actually got his start watching is father compete in cross country events. When Brown turned eight, he made his motocross debut, riding in the 90 Classon a Dinli T Rex. From there, Brown stepped it up every year, winning the 90 Mod title in 2004, and eventually landing on the tour's final rung of its Amateur Championship.
Known for his smooth, but aggressive riding style, Brown said the Pro Am Production Class has really forced him to step up his game.
"The laps get longer," said Brown. "It's not a total sprint race. I have to put a lot of hours into my training program because everybody is a little more aggressive."
Though he's just 18, Brown is showing the prowess that's usually reserved for veteran Pro raiders.
"Instead of fighting for a trophy, in the Pro Am Class you're really fighting for your career," said Brown. "It's about consistency; that's how you get titles. It's about trying to get on the podium and win championships."
Brown didn't get where he is without some help. With sponsorship from Yamaha, GWTR, Yamalube, ITP Tires, JB Racing, Douglas Wheels, Tag Metals, REM, Axxis Shocks, and Golden West, Brown has also had help from some of the top names in motocross racing. The Miller Brothers, Hunter and Cody, and even factory Suzuki rider Chad Wienen have lent a hand to Brown. Of course, his father has been a huge help.
"My dad has supported me the whole time," said Brown. "Hunter and Cody Miller have been a huge help, as well. They taught me everything I know. Chad Wienen, who is one of my best friends, has been helping me a lot. In addition, Jody Batement from JB Racing has helped me with my race strategy."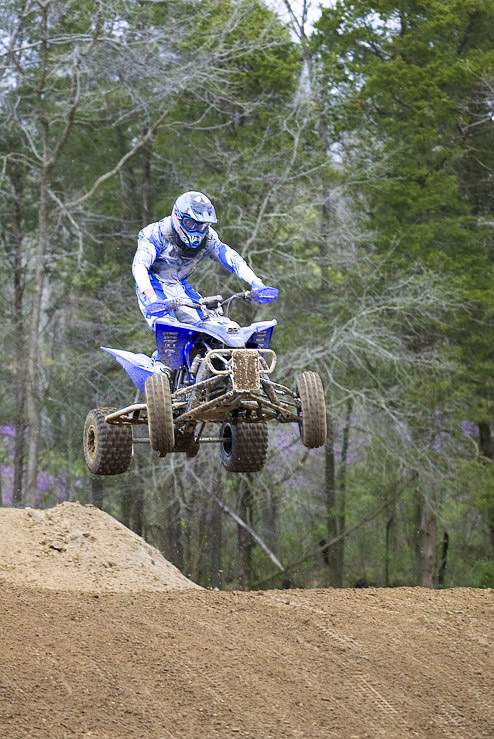 The Series recently extended the race length for Pro Am Production to eight laps. Brown thinks it was the right decision.
"I think it's a great move," said Brown. "The Pros are out there doing 13 or more laps. Eight laps gives us a happy medium and will allow me to better train for the Pro Class. It definitely separates the people that train during the week from those that eat potato chips on the couch."
Brown's ultimate goal is simple: Go Pro.
"I plan to go Pro next year, so I'm aiming for the podium this year and I'm trying to be consistent," said Brown. "If I can take the lead safely, I will, but I'm not above settling for second place. Don't get me wrong, I'm going out there to win, but I'm racing smart."
With that philosophy, Brown is certain to go far.