Race Registration is conducted at each event on Friday (7:30 am – 5 pm) and Saturday (7 am – 10 am), except ATVSX . In addition, the select rounds offer online pre-registration; once their pre-registration is available, the links will be provided below.
Pre-Registration Links Below:
Coming Soon!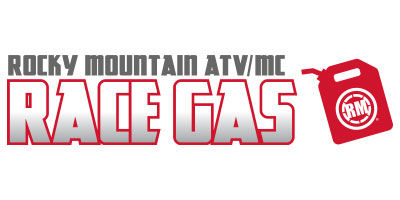 Here's how it works:
Pre-entering for ATVMX Racing on the FastTrack, you'll receive $10 in Race Gas Cash credits on RockyMountainATVMC.com. (One cash credit per rider, per event) Why the change? To get you your cash quicker and to make it easier to use on the Rocky Mountain ATV/MC website or when calling in. When Race Gas Cash credits are earned, you'll receive an email letting you know how much cash has been put into your account, what event you received it for and the expiration of that credit. If you don't have an account with Rocky Mountain ATV/MC, you'll have the opportunity to do so through the email that is sent to you. (Please allow 1-3 weeks following the event to receive your email with credit.)
Minor Release
All minors under 18 years of age must have a parent with them.
A Minor Release must be completed by the parent and the minor rider.
If you are bringing a minor to the race without their parent, please fill out a Parental Consent Form and make sure it is notarized.
The ATVMX is an AMA National Championship, and all participants will be required to have an AMA membership. The annual membership fee is $49; a single event $20. AMA memberships can be purchased in advance online or at the event at Rider Registration. Visit www.AmericanMotorcyclist.com
Cash is accepted for payment of all fees. Some events may accept credits cards and checks, but we recommend checking out the schedule pages for each event to confirm payment options.
The following race fees apply, and is in addition to the gate admission fee. All riders must purchase a gate admission/weekend pass. Click HERE for 2023 Admission Fees.
Remember: Pit vehicle use is a privilege, not a right, for our adult racers and their families. Pit Vehicle Rules apply.
Class/Activity
Fee
AMA Pro
$100
Pro-Am
$60
WMX
$60
All other classes not listed above
$50
Friday practice (No AMA Pro riders)
$40 per group
Pit Vehicle Permit (18+ only)
*PVP Fees Vary at LL Event (see below)
$25
Pit Vehicle Permit Fees at Loretta Lynn's:
- Wed: $50
- Thurs: $40
- Fri: $30
- Sat: $25