Kayla Bolton
Time
Saturday, November 6, 2021 | 12:00 PM
2022 ATV Motocross National Championship Series Schedule Announcement
10-Round AMA Pro, Pro Sport and 9-Round Amateur Circuit
MORGANTOWN, W.Va. (November 6, 2021) – MX Sports Pro Racing and the ATV Promoters Group (ATVPG) are pleased to announce the 2022 schedule for the ATV Motocross National Championship (ATVMX), an AMA National Championship. The 37th Annual ATVMX Series will feature 10 rounds for the AMA Pro and Pro Sport classes and 9 rounds for all amateur competitors.
The 2022 season will kick off with AMA Pro and Pro Sport ATV racing at the World Center of Racing - Daytona International Speedway in Daytona Beach, Florida on Tuesday, March 9. This event has previously hosted just the AMA Pro class but will welcome the Pro Sport ATV racers for 2022.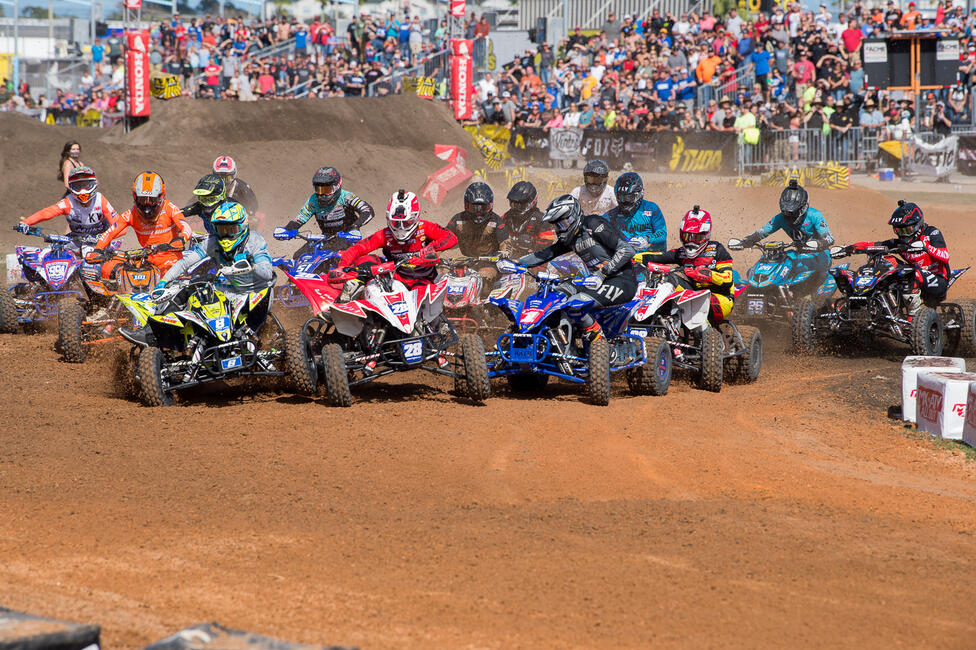 Round one for the amateur ATVMX competitors will take place at 3 Palms Action Sports Park in Conroe, Texas on April 2 and 3. This event has continued to see a steady growth in the ATV Motocross community and has returned as the season opener for amateurs and round two for the pro classes. The 3 Palms ATVMX round has been evolving into a destination round as they host a handful of special events and activities at their facility during the weekend.
Then two weeks after that on April 16 and 17, the series will return to Washington, Georgia at Aonia Pass MX for round three of the Pro series and two for the amateur racers. Georgia has hosted some heated battles in the ATVMX Series years past, and this year should once again be full of great racing battles.
Then racers will head to High Point Raceway in Mt. Morris, Pennsylvania on April 30 – May 1 for the High Point ATVMX National. After returning to the schedule last season, High Point is once again set to host the fastest ATV racers in the world on its legendary national motocross track. Two weeks after that on May 14 and 15, Ironman Raceway in Crawfordsville, Indiana will host the ATVMX Nation for round five of Pro racing and four of the 2022 amateur ATV Motocross season.
Sunset Ridge will look to host a round of ATV Motocross on the weekend of May 28 and 29, along with a weekend full of special events and even better racing in Illinois. Then after a three week break the series will head to Nashport, Ohio for round seven of Pro racing and six of amateur racing at Briarcliff MX on June 11 and12.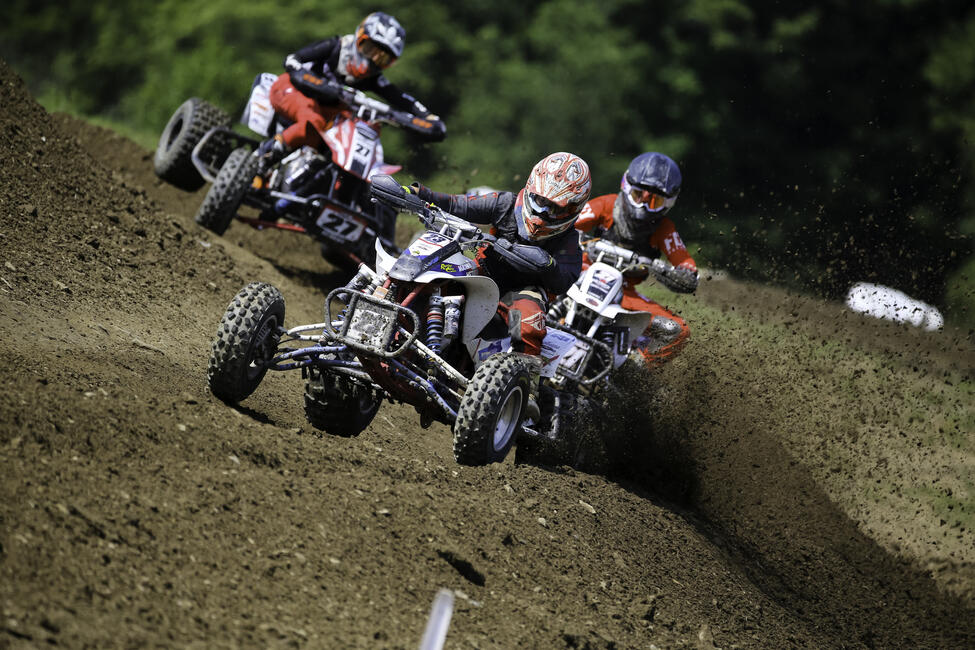 As the season begins to wind down Pleasure Valley Raceway in Seward, Pennsylvania will host round eight for pro racers and round seven amateurs on the fourth of July weekend (July 2-3). This event has been held in conjunction with the Jeremiah Jones ATV event and will look to include various special events throughout the weekend. After a slight break in the schedule, the penultimate round of racing will take place at the historic RedBud MX on July 30 and 31.
For the season finale the ATV Motocross Series returns to the legendary Loretta Lynn Ranch in Hurricane Mills, Tennessee over the weekend of August 13-14. Be sure to keep an eye out for information on the Annual 88 Live to Ride Auction and other special event information coming out for the 2022 season finale.
The ATVMX series has been the home for four-wheeled ATV racing since 1984 and remains America's premier ATV racing series. The series features the AMA Pro division, supported by over 35 amateur classes.
2022 ATV Motocross Series Schedule
Rnd
Date
Venue
Location
1*
Mar 8 (Tues)
Daytona Int'l Speedway (Pro/Pro Sport Only)
Daytona Beach, FL
2
Apr 2-3
3 Palms Action Sports Park
Conroe, TX
3
Apr 16-17
Aonia Pass MX
Washington, GA
4
Apr 30-May 1
High Point Raceway
Mt. Morris, PA
5
May 14-15
Ironman Raceway
Crawfordsville, IN
6
May 28-29
Sunset Ridge MX
Walnut, IL
7
Jun 11-12
Briarcliff MX
Nashport, OH
8
Jul 2-3
Pleasure Valley Raceway
Seward, PA
9
Jul 30-31
RedBud MX
Buchanan, MI
10
Aug 13-14
Loretta Lynn's MX
Hurricane Mills, TN
For more information on the ATV Motocross National Championship, visit the series official website at www.atvmotocross.com or call (304) 284-0101. Join the conversation on the series social media channels, along with receiving the most up-to-date news and exclusive content.
About the ATV Motocross National Championship:
The ATV Motocross National Championship, an AMA National Championship, is the nation's premier amateur and professional ATV motocross series, hosted at top motocross facilities nationwide. The 10-round AMA Pro and 9-round amateur series features the Nation's best racers, teams and sponsors, and is America's largest and longest-running ATV national motocross program. Since 1984, the series continues to expand and produce top talent from the amateur ranks, while premiering the professional class. For more information, please visit www.atvmotocross.com.
About the American Motorcyclist Association:
Founded in 1924, the AMA is a not-for-profit member-based association whose mission is to promote the motorcycle lifestyle and protect the future of motorcycling. As the world's largest motorcycling rights and event sanctioning organization, the AMA advocates for riders' interests at all levels of government and sanctions thousands of competition and recreational events every year. The AMA also provides money-saving discounts on products and services for its members. Through the AMA Motorcycle Hall of Fame in Pickerington, Ohio, the AMA honors the heroes and heritage of motorcycling. For more information, visit www.americanmotorcyclist.com. Not a member? Join the AMA today: www.americanmotorcyclist.com/membership/join.
Media Contact:
Kayla Bolton
Media Manager
[email protected]