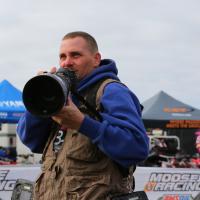 Ken Hill
Time
Wednesday, September 8, 2021 | 1:25 PM
Chad Wienen Earns Eighth AMA Pro ATV Motocross Championship
Joel Hetrick Takes Season Finale Overall Win in Ohio
NASHPORT, Ohio (September 8, 2021) – The ATV Motocross National Championship Series (ATVMX) made its return to Briarcliff MX in Nashport, Ohio for the season finale race. After not being included on the series schedule since its debut in 2014, Briarcliff MX was poised for its return to the series after a track revamp and a desire to host a national event once again.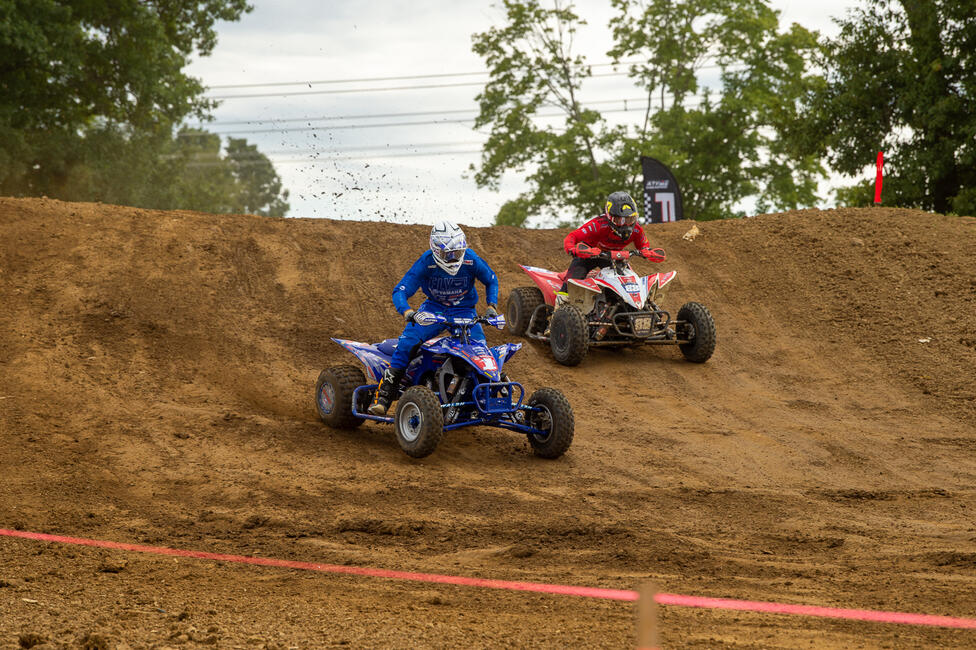 Nestled in the rolling hills of southern Ohio, the track was primed for the final showdown and riders reported the layout was extremely fast with several sections that allowed for passing and the chance for riders to open things up as everyone pushed hard to close out the season on a high note. The 2021 season once again provided enough drama and excitement to keep fans glued to the fences round after round as well as social media where the battle carried on after every event as fans cheered on their favorite racer.
The chatter always centered on the two champions that have become embroiled in a points battle, which forces a near flawless season to be run as every point was needed due to the razor thin margin that was held through most of the season. We've seen it break for and against Phoenix Racing/CST Tires/Elka/Walsh Race Craft/Moose Racing's Joel Hetrick and Wienen Motorsports/Maxxis/SSi Decals/Fly Racing/Yamaha's Chad Wienen, so there was no obvious and clear cut favorite as the season started in the sunshine state of Florida. The momentum carried relentlessly right to the final round as anything can and usually does happen as we have all been a witness to year after year. The biggest question that seemed to stay in everyone's predictions was focused on what riders would step up and begin their own assault on making a history of their own.
For Hetrick, coming into the final round was going to take immense self-control to ward off the barrage of "what if's" as he remained within striking distance of the championship if only his adversary had a complete meltdown mechanically or was somehow unable to line up and compete. It wasn't anything the highly skilled rider could prevent or cause and even a clean sweep of another round wasn't going to earn him enough points to close the gap and turn the season back his way however that wasn't going to deter Hetrick from earning the win which is exactly what he was able to do. Making hard charges in both motos allowed Hetrick to cap off his 2021 season with another overall win and sets the stage for his team to build upon any weakness they may have found to come out swinging in 2022.
The points lead favored Wienen upon entering the round and gave him just enough of a cushion that allowed him the safety of just having to finish out a moto to claim his eighth championship. This is not the first time Wienen has been in this situation and several seasons saw him in moto two, the championship secured, have emotion take over as he cruised the final lap knowing what he had just accomplished. This round would be different as Wienen secured both holeshots and hit the track ready to race. From the gate drop to the checkered flag in the second moto, this was indeed a race! Wienen has repeatedly stated he needed to find speed to fend off Hetrick and whatever he found has allowed him to push even harder to reach the epitome of this sports hierarchy. Podium celebrations were filled with a sea of blue eight time champion shirts as the entire Wienen Motorsports crew helped ring in number eight in grand fashion.
GennUSA Racing/Integrated Financial Concepts/CST Tires/Walsh Race Craft's Nick Gennusa was looking for something to get him back to the point of battling for a podium finish and he put together an incredible set of motos here at Briarcliff that earned him third overall. A pair of decent starts helped Gennusa get out front and he took things from there as he pushed for a strong finish to close out the season. Gennusa sits at a crossroad in his career that will force him to train and work even harder if he wants to remain a podium contender as he rounds the corner of up and comer to a seasoned veteran competing against the premier riders in the world.
Briarcliff offered some intense high speed sections and was technical enough that mad mistakes hurt for everyone. The balance of a bar to bar battle combined with a track that wasn't going to allow mistakes would shake up things throughout both motos. Phoenix Racing's Jeffrey Rastrelli has had his share of battles over the past few seasons and would go 5-3 on the weekend to earn fourth overall. While the future is never a sure thing, Rastrelli managed to put issues behind him and come out of the 2021 season in good shape as he prepared to enjoy the off season and then attack the work that's needed for 2022.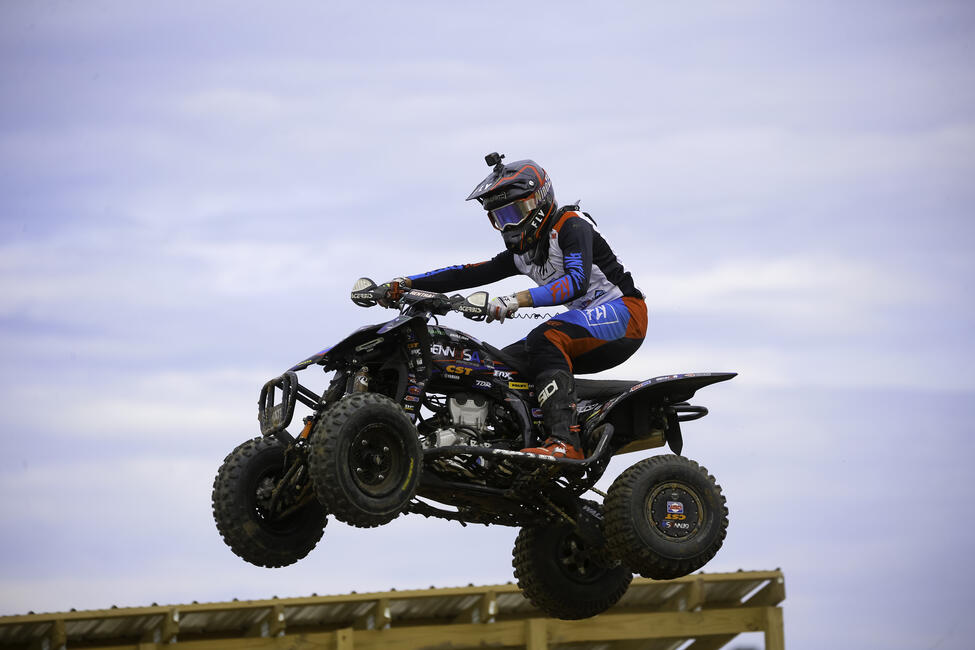 Ford Brothers Racing/Fly/SSi/Maxxis/DWT/Maxima/Fourwerx/Walsh's Bryce Ford has had an epic 2021 and the fun did not stop at the season finale. Bryce has been charging hard all season keeping himself in the hunt for a single digit plate again for 2022. While the season had its way with Bryce at several rounds, he kept rebounding and pressing forward and that effort earned him P4 on the weekend, third overall in season points as well as a Pro Am championship to close out 2021. The future looks very bright for Bryce and 2022 could see him rise even higher!
Following Fords accomplishments as fan is exciting enough however having to contend with him on the track is proving to be real work. Add to that having to be his brother may prove to be the last straw for Ford Brothers Racing/Fly Racing/SSi Decals/Maxxis/DWT/Maxima/Fourwerx/Walsh's Cody Ford as he competes alongside his younger brother at home as well. Cody showed an improvement in 2021 and seems to be slugging it out round after round as he quietly climbs the points ladder. Briarcliff wasn't the breakout race he wanted but his strong efforts placed him in sixth when the dust settled.
Several racers had some strong motos here at the final round and HuntScapes/Baldwin Motorsports/Capital Powersports' Michael Allred was one of them. After dealing with the stress of being a rookie pro and getting swatted around each event as he found his place, Allred would take home the seventh spot and has turned the page on early season finishes that were dragging him down.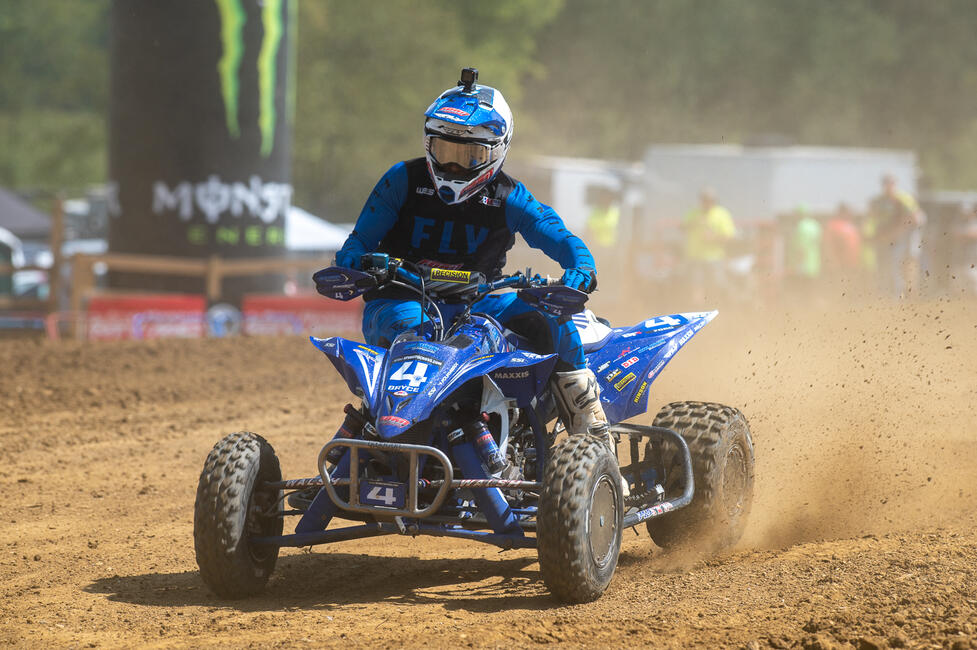 TDR Motorsports/OnTheBox Performance/Pafford EMS/Decker Training Facilities' Brandon Hoag has been another talented racer whose name was getting tons of attention as he showed signs of excellence at quite a few rounds. Trouble seemed to strike Hoag and he has had issues returning to where he was earlier this year. Eighth place overall is where Hoag would leave the 2021 season and there are tons of fans wanting to see him back and in top form next year.
Stanfield Motorsports/Nine6Nine/Corrosion/TDR/Maxxis' Logan Stanfield has had a solid season and this round would be more of the same. Stanfield has been stuck hovering just inside the top ten virtually all year and strolled out of this round with ninth, Off season training and more experience in the class should propel Logan up the food chain in 2022.
The 2021 season may indeed be officially over and a few weeks of rest for those who power the series is in order however the training never stops at this level. Six months will fly by as we all set our sights on the 2022 season and see who has what it takes to race with the most talented ATV motocross racers in the world!
For more information on the ATV Motocross National Championship, visit the series official website at www.atvmotocross.com or call (304) 284-0101. Join the conversation on the series social media channels, along with receiving the most up-to-date news and exclusive content.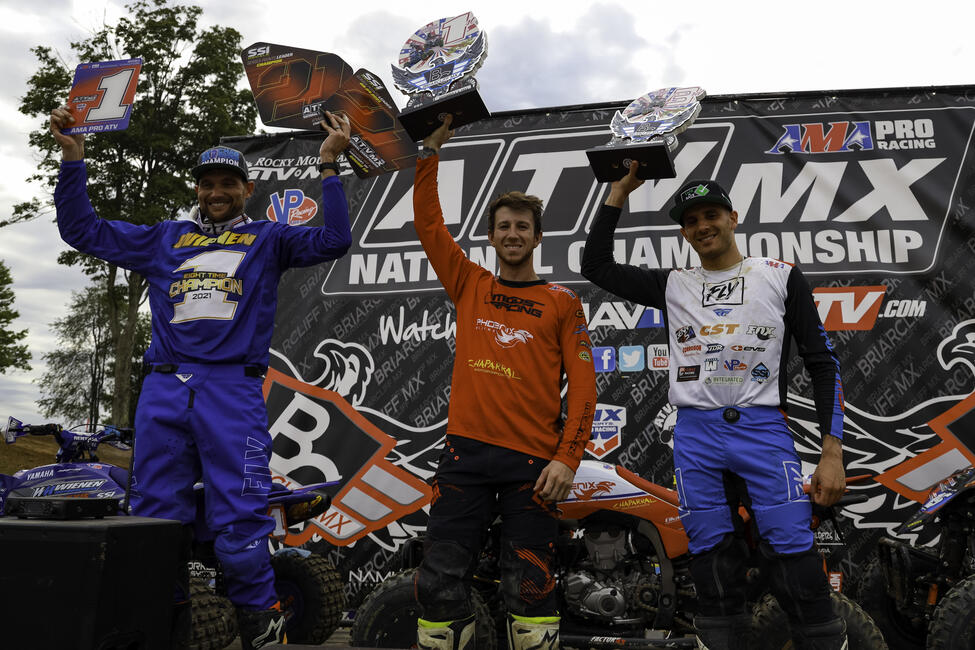 Briarcliff ATVMX Results and Points Standings
Nashport, Ohio
Round 10 of 10
September 4, 2021
2021 AMA Pro Class Event Results:
Joel Hetrick (1-1)
Chad Wienen (2-2)
Nicholas Gennusa (3-4)
Jeffrey Rastrelli (5-3)
Bryce Ford (4-5)
Cody Ford (8-7)
Michael Allred (7-8)
Brandon Hoag (6-9)
Logan Stanfield (10-6)
Vincent Mirman (11-10)
Overall National Championship Standings:
Chad Wienen (440)
Joel Hetrick (424)
Bryce Ford (313)
Jeffrey Rastrelli (307)
Nicholas Gennusa (299)
Brandon Hoag (260)
Max Lindquist (259)
Logan Stanfield (240)
Westley Wolfe (230)
Cody Ford (227)
About the ATV Motocross National Championship:
The ATV Motocross National Championship, an AMA National Championship, is the nation's premier amateur and professional ATV motocross series, hosted at top motocross facilities nationwide. The 10-round AMA Pro and 9-round amateur series features the Nation's best racers, teams and sponsors, and is America's largest and longest-running ATV national motocross program. Since 1985, the series continues to expand and produce top talent from the amateur ranks, while premiering the professional class. For more information, please visit www.atvmotocross.com.
About the American Motorcyclist Association:
Founded in 1924, the AMA is a not-for-profit member-based association whose mission is to promote the motorcycle lifestyle and protect the future of motorcycling. As the world's largest motorcycling rights and event sanctioning organization, the AMA advocates for riders' interests at all levels of government and sanctions thousands of competition and recreational events every year. The AMA also provides money-saving discounts on products and services for its members. Through the AMA Motorcycle Hall of Fame in Pickerington, Ohio, the AMA honors the heroes and heritage of motorcycling. For more information, visit www.americanmotorcyclist.com. Not a member? Join the AMA today: www.americanmotorcyclist.com/membership/join.
Media Contact:
Kayla Bolton
Media Manager
[email protected]