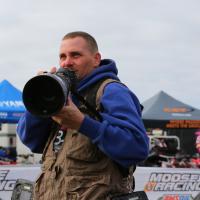 Ken Hill
Time
Monday, July 19, 2021 | 4:05 PM
FOR IMMEDIATE RELEASE
Chad Wienen Victorious at Unadilla ATVMX National
Bryce Ford and Jeffrey Rastrelli Round Out Top Three
NEW BERLIN, N.Y. (July 19, 2021) - The ATV Motocross National Championship (ATVMX) Series headed to scenic New York for round seven of what has already been a season filled with excitement and drama. Heading into the "Home of Horsepower" the top two riders in the world looked to continue their highs and duels that have been keeping tensions high as a mere one point separated them and has for most of the season.
Phoenix Racing/CST Tires/Elka/Walsh Race Craft/Moose Racing's Joel Hetrick's record coming into this venue is undeniable and one he can be proud of as he looked to drive home another perfect weekend. Hetrick's nemesis Wienen Motorsports/Maxxis/SSi Decals/Fly Racing/Yamaha's Chad Wienen also has a strong record here and has been working diligently to find every ounce of speed he can to take the fight to Hetrick and bring home another coveted championship. The last round of racing had shown the world Wienen had found a few crucial pieces he needed to allow him to chip away at the advantage Hetrick seems to hold over him. Wienen was eager to prove himself once again against one highly adaptable Hetrick, who seems to keep speed in reserve only to unleash it and crush dreams as he racks up an incredible number of victories.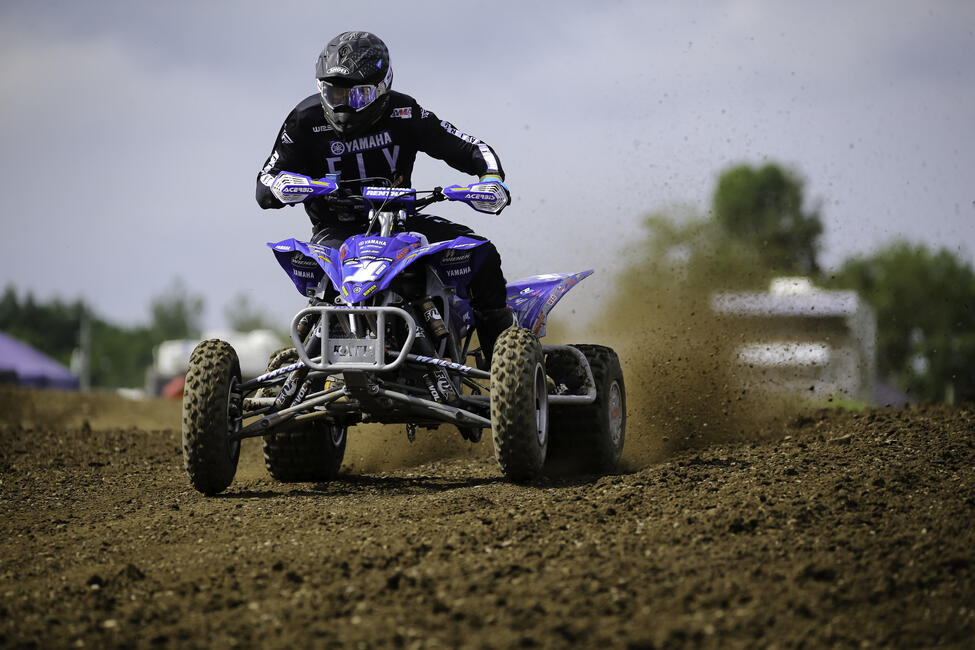 All eyes may be upfront when the gate drops, however, the heart and soul of the AMA Pro class is alive and well as several riders have pushed themselves to the breaking point as they want a spot on that podium. The action has been intense and some of the closest and most fierce competition has been raging in small groups as the outright fight for position plays out lap after lap. Ford Brothers Racing/Fly Racing/SSi/Maxxis Tires/DWT/Maxima/Fourwerx Carbon/Walsh's Bryce Ford has been quietly sneaking up into the top three and appears ready to put the final polish on his program that should see him going for wins at virtually any round. Ford has been carrying his momentum even through the tough times as he bounces back when mistakes are made.
JH Racing/FTR Graphics/Fly Racing/Walsh Race Craft's Westley Wolfe, Phoenix Racing's Jeffrey Rastrelli, Ford Brothers Racing/ Fly Racing/SSi/Maxxis Tires/DWT/Maxima/FourWerx Carbon/Walsh's Cody Ford and GennUSA Racing/Integrated Financial Concepts/CST Tires/Walsh Race Craft's Nick Gennusa all have had successes and failures this season and yet any one of them can have a breakout race at any point that has them on the box. TDR Motorsports/OnTheBox Performance/Pafford EMS/Decker Training Facilities' Brandon Hoag looked to be headed to the forefront of the class, yet his season has been bogged down with issues as he fights back to regain his status as a front-runner.
However, rookie ML2 Motorsports/Walsh Race Craft/Maxxis/Yamaha's Max Lindquist has stepped up to steal the thunder as he has shown moto after moto he is learning and his results are starting to suppress riders who have more seat time and should be running away from this rookie who refuses to go quietly into the night. At this point in the season, we can still state that its anyone's race even though it would take Hetrick and Wienen to both have major issues for the door to the number one spot to be opened but anything is possible!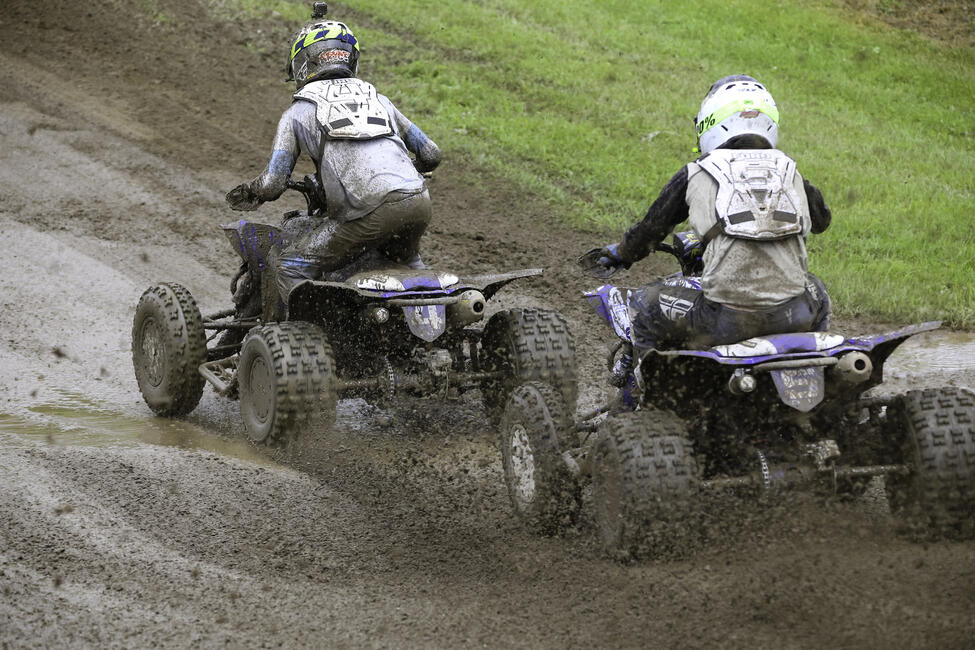 The buzz around the pits had the Wienen Motorsports crew happy as their rider had secured the fastest qualifying time of the day. It was a beacon of hope as the chatter quickly turned to the weather. The series has been fortunate to have had solid weather thus far, but the forecast was turning ominous and looked to strike a blow. The question quickly turned to when it would impact the track.
The rain began to fall, setting up a very wet and slick first moto as the gate dropped and everyone quickly became the monotone brown as mud covered everything. The pace was incredibly fast even in these conditions as those experienced in a good mudder were clawing their way around the Unadilla track making it difficult to keep track of who was who. In the blink of an eye a rider was down as fans struggled to verify exactly who had been a victim of a mistake. It was indeed Hetrick who found himself making an error that sent his ride on its side and him into the muck. Struggling to find traction to right his Yamaha, Hetrick's fight turned from racing to getting back on four wheels. After what had to feel like an eternity, Hetrick was back on track but with a host of bent parts he would only be able to fight his way back to 10th in moto one.
Wienen was out front and controlling the race as he rode to the moto one victory after a vicious race that took its toll on everyone, Rastrelli had put in a grueling effort and landed himself squarely behind Wienen taking second as Ford claimed another podium finish with a valiant effort claiming third. HuntScapes/Baldwin Motorsports/Capital Powersports' Michael Allred had his best pro moto to date in terrible conditions landing him in fourth and also had him taking the moto one holeshot. Wolfe would round out the top five finish in the muddy conditions. The teams hustled to get things cleaned and fix any issues as the weather remained on everyone's plans. With Hetrick fighting back to a tenth place in moto one, everyone knew he was wanting to come off the gate swinging in the second moto and he would soon have that chance.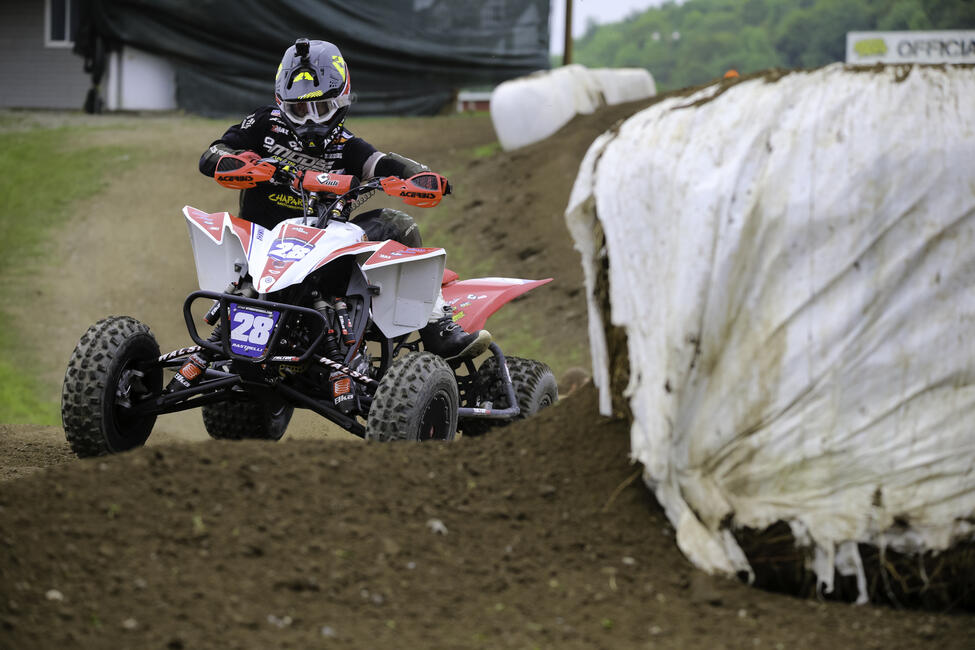 The conditions did not deteriorate as moto two approached in fact many stated after the race that the track itself was in great shape. Excuses wouldn't be blamed on the weather or track conditions as the gate was filled for the second time. Excitement was at a fever pitch as the engines screamed waiting for the gate to drop! The first turn got busy quick as Chad Wienen ripped the moto two holeshot. For Wienen, the day was his as he never faced a hard challenge the remainder of the moto and would ride to a 1-1 taking the overall spot and the points lead away from Hetrick who did redeem himself with a solid effort taking second in moto two. Hetrick stated he just couldn't put in the effort he wanted two in the second moto and would score fifth on the weekend.
Ford did not have the moto he was looking for as he crossed the finish line in fourth but that was well earned and got him second overall as he takes another step closer to a coveted win. Rastrelli has been beaten and battered this season, but as of late has been putting in great motos and fighting back to earn his spot, Rastrelli claimed the final podium position with third overall. Wolfe has been pushing insanely hard to get and stay on the podium and has had success as well as a few motos he'd like to forget. Here at Unadilla Wolfe rode a solid going 5-3 for fourth overall as he just missed another trip to the box. Rounding out the top five was Hetrick who salvaged all he could going 10-2 for fifth overall. Hetrick now sits 16 points behind Wienen in the championship standings.
Behind the top five was several riders who took a huge step here at Unadilla. Allred showed signs of life that hopefully will energize him to push and train to get up to the top five to battle for a spot. Lindquist continues to learn and as the season draws down we should see him as well fighting with those who are finishing just out of his reach. Cody Ford had to overcome some small mechanical issues and a flat tire but is another racer you cannot dismiss as we head into some tracks that offer no advantages keeping the field equally matched.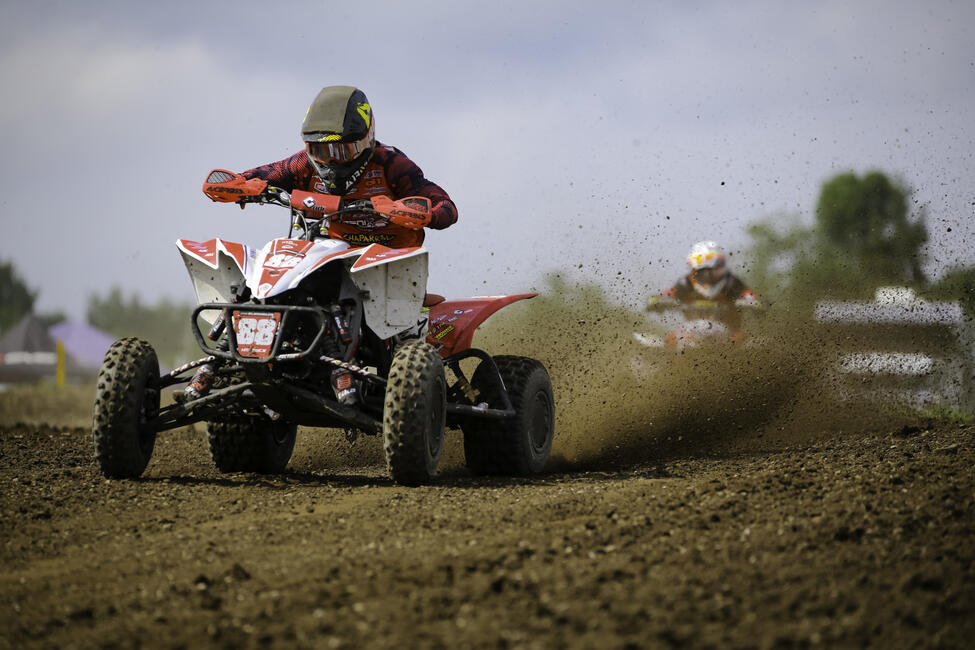 The next stop for the series is Redbud which has proven to be a real beast in the past. A good mix of soil and loose sand that gets rough will put everyone to the test. We have seen the wins swap between Hetrick and Wienen, however at this venue anything can happen as passing becomes difficult and getting out of the main line can cause some chaos throughout the race.
For more information on the ATV Motocross National Championship, visit the series official website at www.atvmotocross.com or call (304) 284-0101. Join the conversation on the series social media channels, along with receiving the most up-to-date news and exclusive content.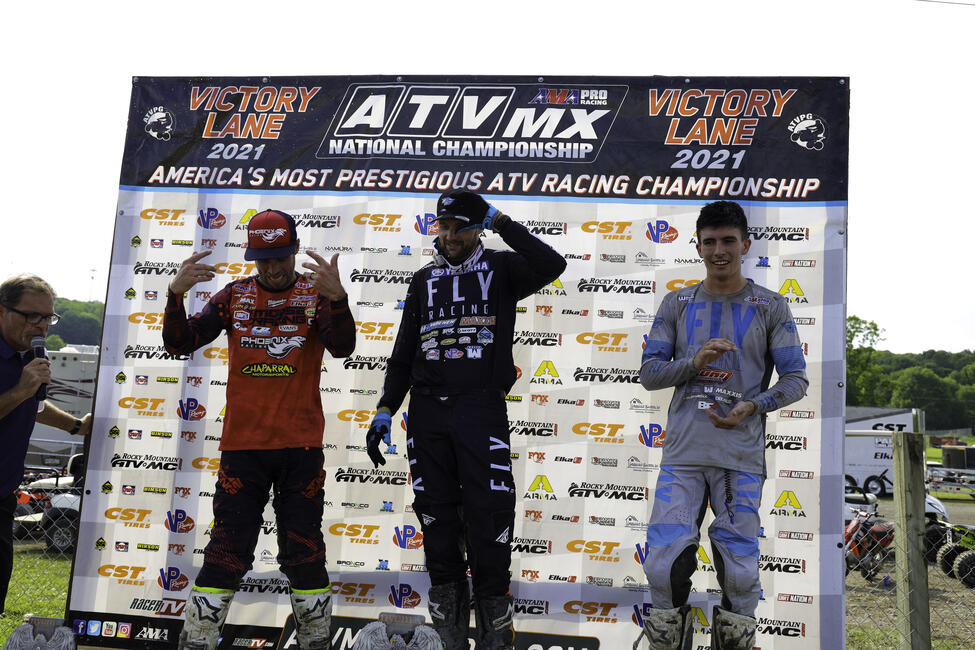 Unadilla ATVMX Results and Points Standings
New Berlin, New York
Round 7 of 10
July 17, 2021
2021 AMA Pro Class Event Results:
Chad Wienen (1-1)
Bryce Ford (3-4)
Jeffrey Rastrelli (2-6)
Westley Wolfe (5-3)
Joel Hetrick (10-2)
Michael Allred (4-7)
Max Lindquist (7-5)
Brandon Hoag (6-11)
Cody Ford (9-9)
Logan Stanfield (11-8)
Overall National Championship Standings:
Chad Wienen (299)
Joel Hetrick (283)
Bryce Ford (225)
Jeffrey Rastrelli (215)
Westley Wolfe (206)
Nicholas Gennusa (198)
Max Lindquist (186)
Brandon Hoag (171)
Logan Stanfield (162)
Cody Ford (150)
About the ATV Motocross National Championship:
The ATV Motocross National Championship, an AMA National Championship, is the nation's premier amateur and professional ATV motocross series, hosted at top motocross facilities nationwide. The 10-round AMA Pro and 9-round amateur series features the Nation's best racers, teams and sponsors, and is America's largest and longest-running ATV national motocross program. Since 1985, the series continues to expand and produce top talent from the amateur ranks, while premiering the professional class. For more information, please visit www.atvmotocross.com.
About the American Motorcyclist Association:
Founded in 1924, the AMA is a not-for-profit member-based association whose mission is to promote the motorcycle lifestyle and protect the future of motorcycling. As the world's largest motorcycling rights and event sanctioning organization, the AMA advocates for riders' interests at all levels of government and sanctions thousands of competition and recreational events every year. The AMA also provides money-saving discounts on products and services for its members. Through the AMA Motorcycle Hall of Fame in Pickerington, Ohio, the AMA honors the heroes and heritage of motorcycling. For more information, visit www.americanmotorcyclist.com. Not a member? Join the AMA today: www.americanmotorcyclist.com/membership/join.
Media Contact:
Kayla Bolton
Media Manager
[email protected]