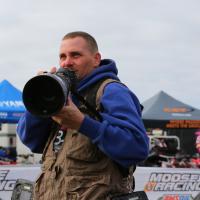 Ken Hill
Time
Tuesday, June 1, 2021 | 1:15 PM
FOR IMMEDIATE RELEASE
Hetrick Takes Over Points Leader After Third Overall Win
Wienen and Rastrelli Rounded Out Top Three Overall in Georgia
WASHINGTON, Ga. (June 1, 2021) - Round four of the 2021 ATV Motocross National Championship (ATVMX) Series, an AMA National Championship, headed to Aonia Pass MX in Washington, Georgia for another exciting round of competition. The brewing battle for the 2021 National Championship loomed large over the Memorial Day weekend as Phoenix Racing/CST Tires/Elka/Walsh Race Craft's Joel Hetrick and Wienen Motorsports/Maxxis/SSi Decals/Fly Racing/Yamaha's Chad Wienen once again prepared to lock horns.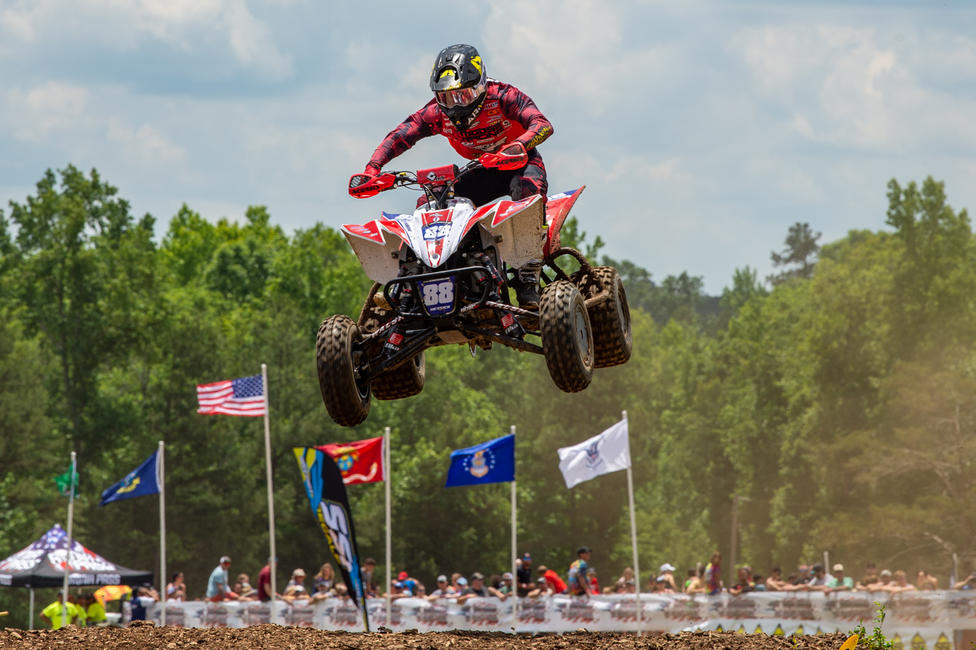 Hetrick would once again strike first by claiming the Fastest Qualifier Award as he made quick work of the challenging track. With conditions near perfect, it was proving to be in Hetrick's favor as he took full command of the fan's attention before the motos. Losing the championship by mere points last year has this slow rolling boil simmering every lap as every point counts. For Wienen, the situation remains the same as he does everything in his power to keep Hetrick in check as it appears we are in for another razor thin points battle which already has Hetrick coming from a points deficit that reeled in the returning champ providing lap after lap of intense competition.
Moto one turned into stress city as the riders were gated and the fans flocked to the fences to see how this moto would go down. Hetrick may have locked in the fastest qualifier, however, the field of talent has been growing rapidly opening the door for up-and-coming racers to test their skills against the world's best racers. The gate dropped as the sound of speed unleashed itself as moto one was now underway. Quickly it was the No. 88 Yamaha ATV of Hetrick out front adding another holeshot to the days achievements as the field cleanly worked its way through the first few jumps. Behind Hetrick, the race was as aggressive as ever as Ford Brothers Racing/Fly/SSi Decals/Maxxis/DWT/Maxima/Fourwerx/Walsh's Bryce Ford and Wienen sorted things out on the first lap.
With Hetrick in clean air and no immediate challengers, he started doing what has taken him to the top as he made short work of the track. However, it was Wienen on the move as he reeled in Hetrick and showed the time between races was spent finding some speed he had been looking for. That speed was on full display as it appeared he may have things in hand to take the fight to Hetrick. Ultimately time ran out as Hetrick soared to the moto one victory leaving Wienen in second.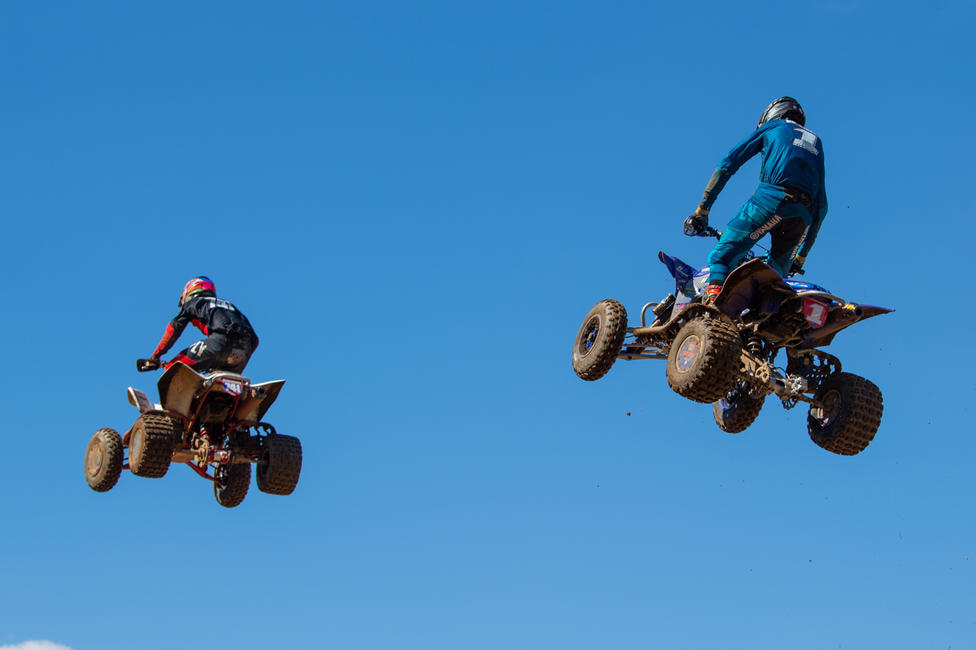 For JH Racing/FTR Graphics/Fly Racing/Walsh Race Craft's Westley Wolfe, this season was about proving he has what it takes to run upfront in podium contention. He powered to a podium finish at the opening round and has been fighting hard to remain in the spotlight. After an impressive first moto in Georgia, Wolfe rolled to his pits after a blistering pace garnered him a well-earned third.
All eyes were back on the gate as moto two was about to begin, where all their questions were about to be answered as the AMA Pro class rocketed off the gate for the second time that day. Hetrick and Wienen would quickly be wheel-to-wheel as the incredibly fast and intense start would hit warp speed as the pair made contact sending Wienen on one of the wildest rides of his career. Wienen's Yamaha was soon running backwards as he faced a hard charging class now in his face as he continued to get booted off the track. Miraculously he stayed right side up as the crash collected Ford Brothers Racing/Fly/SSi Decals/Maxxis/DWT/Maxima/Fourwerx/Walsh's Cody Ford and brought several racers to an immediate stop. For Hetrick, the mishap was behind him as he held the lead and stretched his gap as things got back to normal behind him.
With Hetrick out front, Wienen collected in the first turn festivities, it was a wide open run to who could capitalize on this moto. The familiar No. 28 of Phoenix Racing's Jeffrey Rastrelli was steadily running behind his teammate. Redemption may not have been on his mind, however, after his crash here in the 2020 season the run was gratifying to his team and the fans cheering him on. Wolfe, Ford and ML2 Motorsports/Walsh Race Craft/Maxxis/Yamaha's Max Lindquist were all having a great moto as the top five remained hard on the throttle as a new threat began to emerge. Coming from nearly dead last, Wienen was on a mission to salvage his day and was setting a blistering pace as he worked through the field ahead of him. Within a few laps, Wienen had worked his way into sight of a podium finish as he worked on Wolfe. Once the pass was made, time was in short supply as the white flag was out. The run back to the box had been a testament to the champions heart and skills that keep him at the pinnacle of the ATVMX Racing Nation.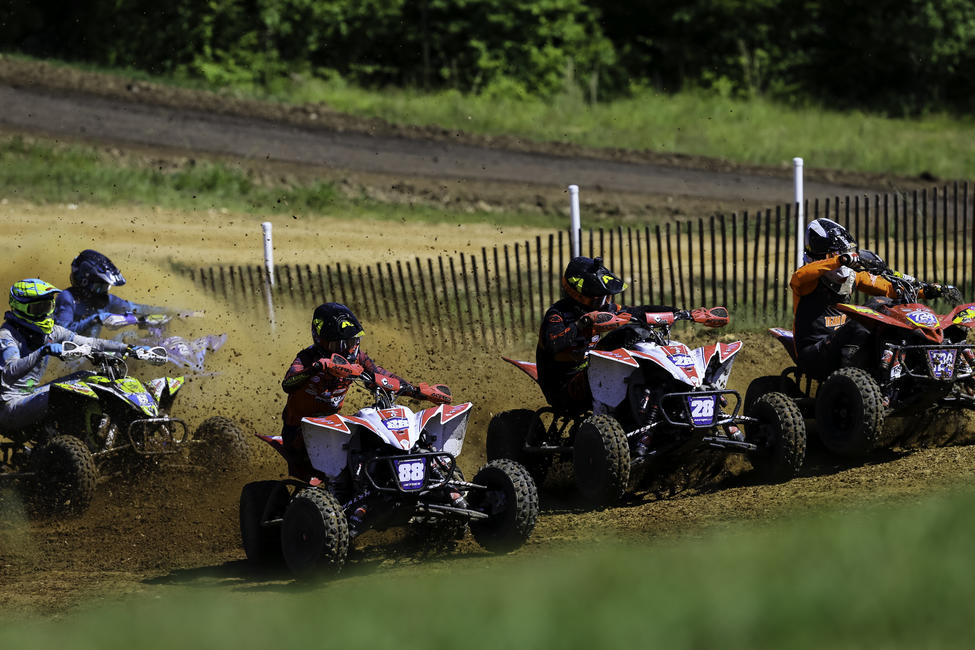 The celebrations were soon underway for the Phoenix Racing team as they had secured the top two positions after one wild moto. Hetrick may have taken the win, but the excitement and celebration was being won by Rastrelli as he received the much deserved cheers and congrats as he finally shook off the demons that have been keeping him out of the mix thus far. For Wienen, the day was all about salvaging points as the red plate and points lead was now in the hand of Hetrick.
The day was filled with success as riders continued to meet their goals. This included Wolfe, who may have just missed the podium, however his stout performance in both motos had many on notice that he was not going away quietly as he secured fourth overall after going 3-4 on the day. Behind Wolfe was Ford who also had a solid race going 4-6 for fifth overall. Ford has been another rider who has been looking for a breakout run after a solid ride in Texas at round two.
While the extreme excitement at the moto two start may have the internet buzzing, the fight back by several racers tells the story of a season that's far from over. The series next heads to Sunset Ridge MX, a track that has suited Wienen well over the years as well as being his hometown track. The points battle is as tight as ever and Hetrick will be looking to extend that and shut down Wienen on his own turf.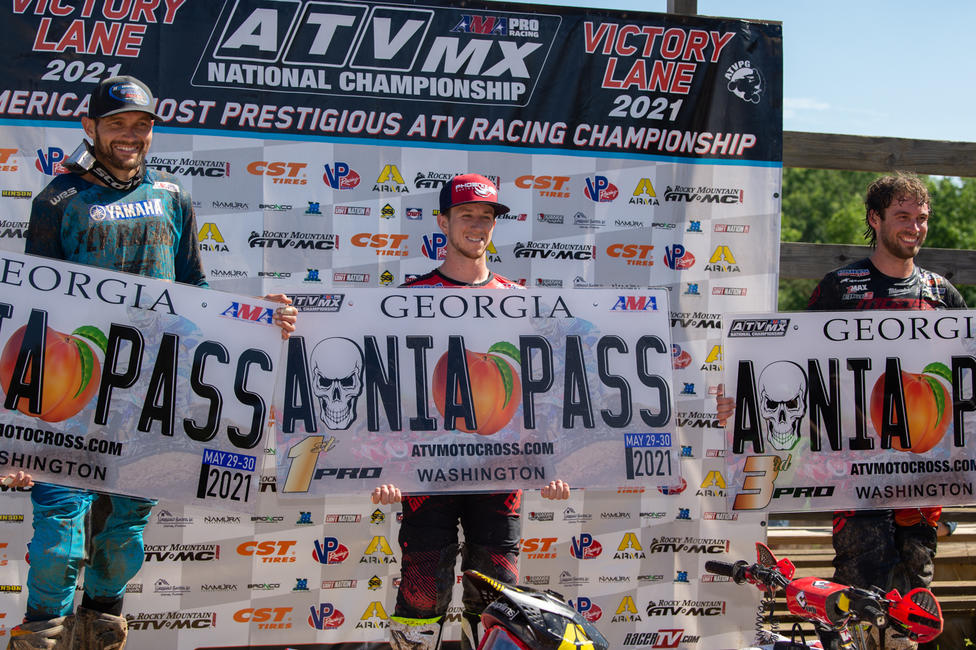 Aonia Pass ATVMX Results and Points Standings
Washington, Georgia
Round 4 of 10
May 29, 2021
2021 AMA Pro Class Event Results:
Joel Hetrick (1-1)
Chad Wienen (2-3)
Jeffrey Rastrelli (5-2)
Westley Wolfe (3-4)
Bryce Ford (4-6)
Brandon Hoag (7-5)
Nicholas Gennusa (6-7)
Logan Stanfield (9-8)
Cody Ford (8-11)
Cesar Jimenez (11-9)
Overall National Championship Standings:
Joel Hetrick (156)
Chad Wienen (155)
Bryce Ford (116)
Nicholas Gennusa (112)
Jeffrey Rastrelli (108)
Brandon Hoag (107)
Westley Wolfe (105)
Max Lindquist (92)
Logan Stanfield (89)
Cody Ford (79)
For more information on the ATV Motocross National Championship, visit the series official website at www.atvmotocross.com or call (304) 284-0101. Join the conversation on the series social media channels, along with receiving the most up-to-date news and exclusive content.
About the ATV Motocross National Championship:
The ATV Motocross National Championship, an AMA National Championship, is the nation's premier amateur and professional ATV motocross series, hosted at top motocross facilities nationwide. The 10-round AMA Pro and 9-round amateur series features the Nation's best racers, teams and sponsors, and is America's largest and longest-running ATV national motocross program. Since 1985, the series continues to expand and produce top talent from the amateur ranks, while premiering the professional class. For more information, please visit www.atvmotocross.com.
About the American Motorcyclist Association:
Founded in 1924, the AMA is a not-for-profit member-based association whose mission is to promote the motorcycle lifestyle and protect the future of motorcycling. As the world's largest motorcycling rights and event sanctioning organization, the AMA advocates for riders' interests at all levels of government and sanctions thousands of competition and recreational events every year. The AMA also provides money-saving discounts on products and services for its members. Through the AMA Motorcycle Hall of Fame in Pickerington, Ohio, the AMA honors the heroes and heritage of motorcycling. For more information, visit www.americanmotorcyclist.com. Not a member? Join the AMA today: www.americanmotorcyclist.com/membership/join.
Media Contact:
Kayla Bolton
Media Manager
[email protected]