Kayla Bolton
Time
Thursday, November 8, 2018 | 12:00 PM
FOR IMMEDIATE RELEASE
Kayla Olliver
(304) 284-0084
[email protected]
ATV Motocross National Championship Participant Nominated
For 2018 AMA Championship Banquet Award
Voting Now Open for AMA Members
MORGANTOWN, W.Va (November 8, 2018) – The American Motorcyclist Association announced the 2018 AMA Championship Banquet award nominees on November 6. The ATV Motocross National Championship (ATVMX) presented by CST Tires is pleased to announce that Logan Stanfield, 2018 Open Pro Sport and 450 A Champion, is nominated for the AMA ATV Athlete of the Year Award.
AMA Members are encouraged to vote and help choose the winners of the selected categories, including the highly sought-after AMA Athlete of the Year awards. The award winners will be announced at the 2018 AMA Championship Banquet on Saturday, December 8 at the Hilton Columbus/Polaris in Columbus, Ohio.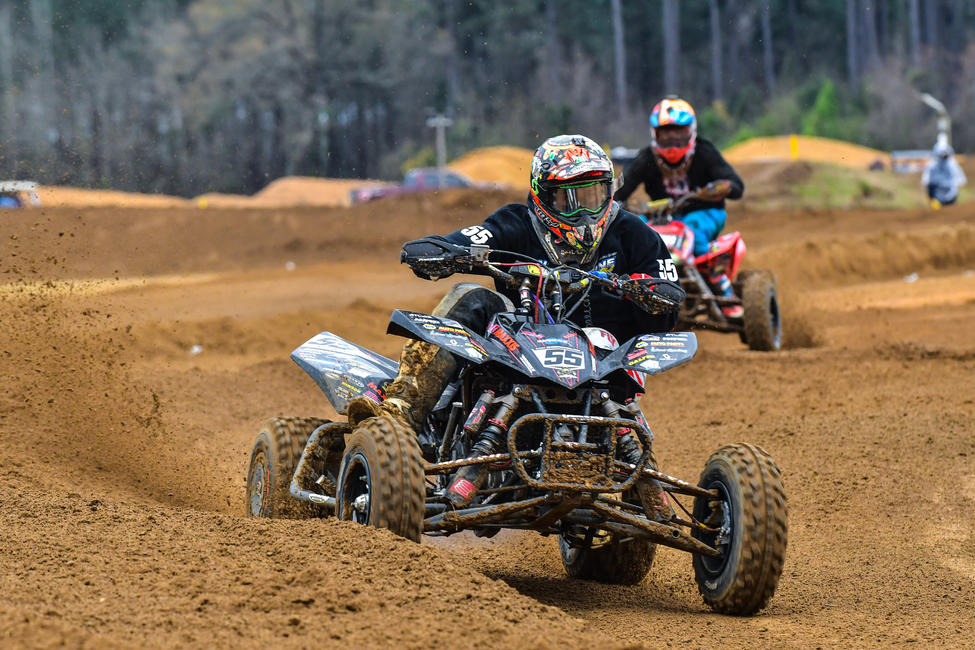 To cast your vote for the 2018 AMA racing awards and see a full list of the nominees, follow the link https://www.surveymonkey.com/r/9HBSF6F. Voting will end at midnight on Sunday, November 11.
AMA National No. 1 plates are awarded to class champions from national and regional motorcycle and ATV championships at the banquet, while second and third place finishes will also receive awards.
To reserve your space at the event, visit www.americanmotorcyclist.com/Events/AMA-Championship-Banquet. Tickets are $75 each. AMA Life Members receive a $10 discount and children 4 years old and younger are free.
Visit www.americanmotorcyclist.com/events/ama-championship-banquet to learn more.
2018 ATVMX AMA Racing Award Nominee
AMA ATV Athlete of the Year
Logan Stanfield -- AMA ATV Motocross National Championship Series
For more information on the ATV Motocross National Championship, visit the series official website at www.atvmotocross.com or call (304) 284-0101. Join the conversation on the series social media channels, along with receiving the most up-to-date news and exclusive content.
About the ATV Motocross National Championship:
The ATV Motocross National Championship presented by CST Tires, an AMA National Championship, is the nation's premier amateur and professional ATV motocross series, hosted at top motocross facilities nationwide. The 10-round series features the Nation's best racers, teams and sponsors, and is America's largest and longest-running ATV national motocross program. Since 1985, the series continues to expand and produce top talent from the amateur ranks, while premiering the professional class. For more information, please visit www.atvmotocross.com.
About the American Motorcyclist Association:
Founded in 1924, the AMA is a not-for-profit member-based association whose mission is to promote the motorcycle lifestyle and protect the future of motorcycling. As the world's largest motorcycling rights and event sanctioning organization, the AMA advocates for riders' interests at all levels of government and sanctions thousands of competition and recreational events every year. The AMA also provides money-saving discounts on products and services for its members. Through the AMA Motorcycle Hall of Fame in Pickerington, Ohio, the AMA honors the heroes and heritage of motorcycling. For more information, visit www.americanmotorcyclist.com. Not a member? Join the AMA today: www.americanmotorcyclist.com/membership/join.