Time
Wednesday, May 9, 2018 | 5:30 PM
Round four is now in the books! We are almost at our halfway point in the 2018 ATVMX Season, and the action is getting more intense each round! This past weekend in Indiana saw Joel Hetrick take home the overall win, and Chad Wienen take second. However, the battle behind them for third was crazy between Thomas Brown and Jeffrey Rastrelli.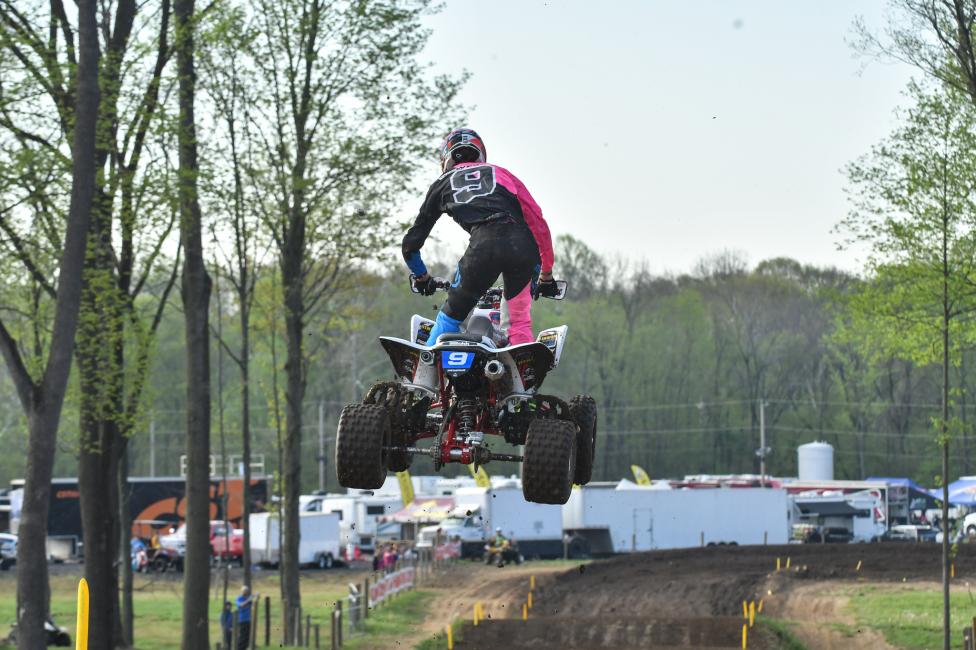 Now the ATVMX Series hasn't been to High Point Raceway since the 2016 season, and with the new layout and starting gate location it is looking to be setup for great racing. Speaking of great battles, the Pro Am class that runs on Sunday was just about the best racing we had seen all weekend. Riders like Cody Ford, Parker Wewerka, Haedyn Mickelson and Troy Hill were all up front battling with each other during both motos.
With a beautiful weekend of racing behind us, lets hope Mother Nature is kind to us next weekend. If anyone has any stories or breaking news they'd like to share in our Site Lap articles, please email [email protected].
Check out the Photo Galleries from Ironman ATVMX National, HERE.
In The Loop With Gloop: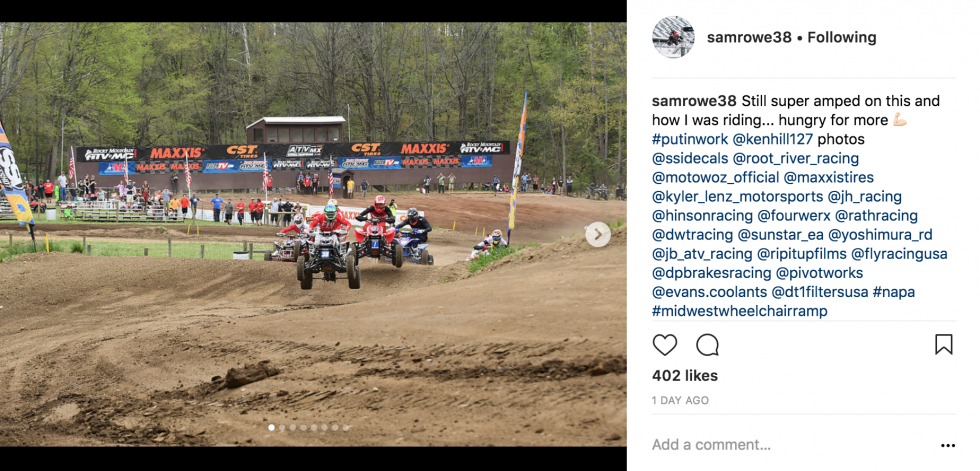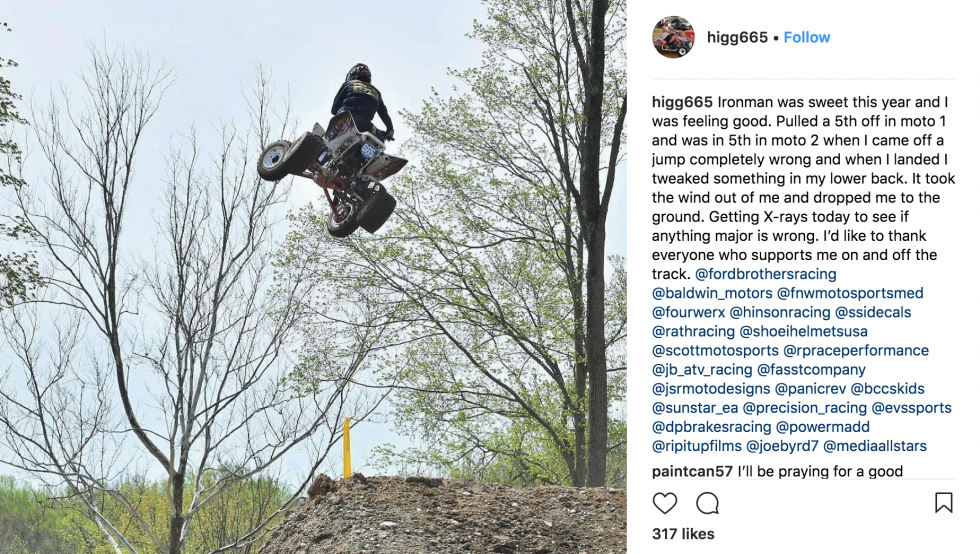 Keeping up with Ken Hill
The Ironman ATVMX was aptly named because its takes one of immense character and grit to tackle the terrain at the Shaver family farm and isn't just a name thrown out to somehow boost the races image. Even with good weather before and during that event, its a tough race and can easily separate those who are prepared and ready versus those who aren't. With that said, I think the motocross track is in its own right keeping with the historic and rightful naming because in all honesty, each year it seems to offer up another challenge that can wreak havoc on your best laid plans.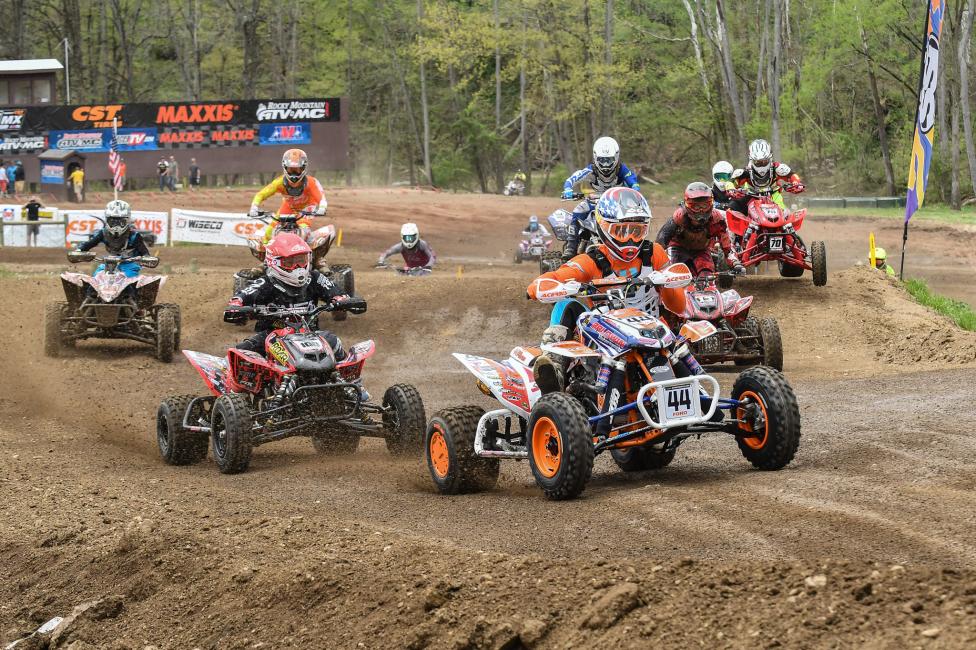 This year would be no exception and a few small changes here and there even spooked a few of the worlds best riders forcing a gut check during the practices and the race itself. It was not big air or a huge jump that could be singled out, it was the combination of changes that kept things interesting in the pro section. The mulch section after landing Godzilla was tough to tame as high speed met speed robbing mulch and the double leading into the run up to Godzilla was doing what it was designed to do as well. Even the big uphill triple, which is questionable every year, was the topic of discussion before and after each practice and moto.
So with things going down as they do during the race day, it was going to be interesting to see who could overcome fears or whatever you'd like to call it and get the job done. It came as no surprise that Joel Hetrick won the fastest qualifier and would end up winning both moto's almost unchallenged. The track for the most part was hard packed and Hetrick made just about every jump, corner and section seem like just another day of having fun on his Honda. To most of us, he looked smooth as glass, on rails and had zero issues with anything he encountered on the track but even Joel admitted it was a tough deal and he had to work for it. Hetrick is at the peak of his career and operating on another level and when you get him on the dirt he lives for, it would be an almost unsurmountable task to knock him off his game. He may indeed still be making mistakes but they are hard to see and few and far between.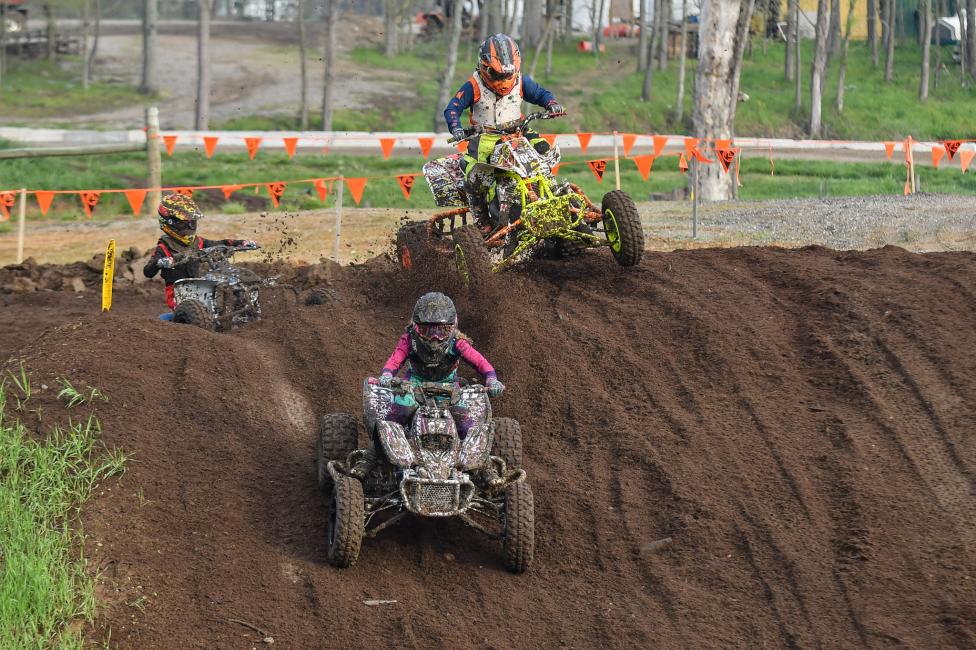 For Chad Wienen, the feeling just wasn't there as he explained how his day went. For Chad to describe things as sketchy or concerning had my ears perking up because lets face it, he is and always will be one of the greatest to ever throw a quad into a bern and what he says speaks volumes. It wasn't that he was scared, it was the cold calculations of a seasoned pro who was questioning what he might gain versus what he could loose by pushing things past his comfort zone. I have to think he is looking at every point gained or lost again this season and playing things smart. Chad left Ironman with a well earned second and retained the points lead as we now look forward to Highpoint Raceway which is solid Hetrick territory and terrain even though we have not run there since the facility made some changes. It is hard pack and speeds will be high so the edge may go to Hetrick but you can bet Chad will be pulling out all the stops to try and fend off the champions hunt for that coveted red plate to carry into the remainder of the season. The racing should be off the chain and if you can get to only one round this year, this may be the one that turns the page so don't miss it!
Now behind the leaders was an immense battle in both moto's between Jeffrey Rastrelli and Thomas Brown. Moto two was insane as they went full blitzkrieg on each other as they fought for the same position lap after lap. It is of no surprise that these two are finding each other in every moto as Rastrelli's game has been stepped up and Brown has not slowed down one bit, in fact he looked as good as ever here at Ironman. While the fight up front gets the glory, if either of those two running for the lead make a mistake it will be capitalized upon by Brown or Rastrelli.
Nick Gennusa looked like he had some snap back in his step after several weeks of dealing with an injury suffered during training. He was embroiled in his own race as Parker Wewerka and Westley Wolfe were all searching for a good finish here at Ironman. Wewerka looked pretty solid and has been getting faster each round so it wouldn't surprise me to see him get into the top five in a moto or two here soon. It seems when you get to the top five and the positions just behind it, you find riders who are almost there and still working things out and that sums up Gennusa and Wewerka with both knowing they can achieve more and both having the drive to set and reach goals.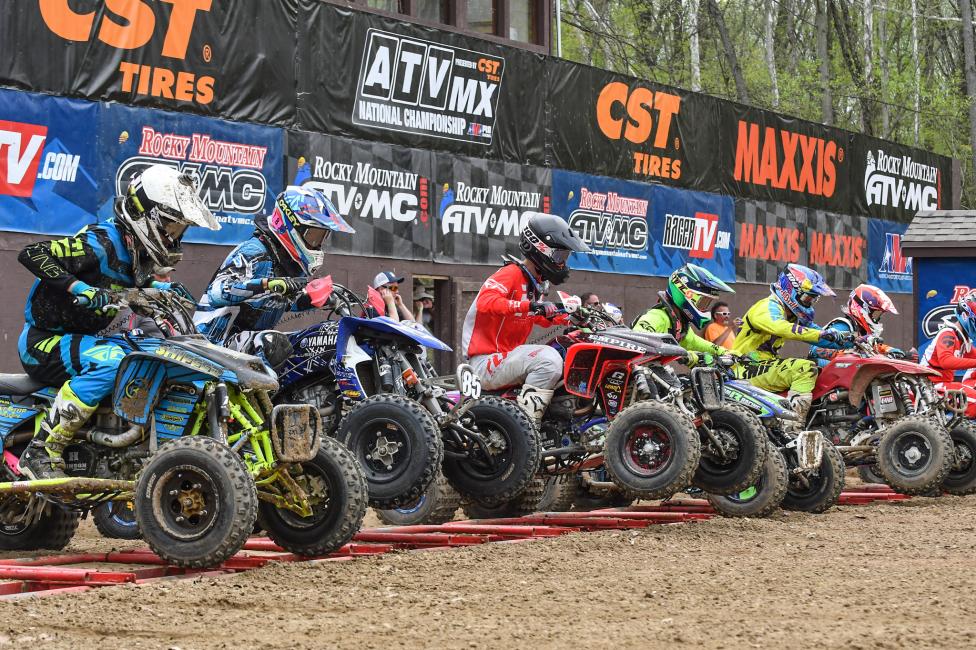 The weekend was packed with racing and this place offers a good view with just a few sections you cant see from the infield. The big uphills garner a ton of attention for sure but the races are won all over the track as tough corners and other sections allow for passing if you are set up to take advantage. I know its funny because I have to ask what happened on the track even though I am shooting the races because my mind is on my job and not one who is doing what. One exception was when Sam Rowe powered his way to the holeshot in the first pro moto, I am pretty sure I could see his smile under his helmet!
Thats it from me this week, time to repack and ruck up to get back to Indiana for this weekends GNCC. As always, may God bless you in all you do and please, be safe out there!