Time
Friday, March 30, 2018 | 11:45 AM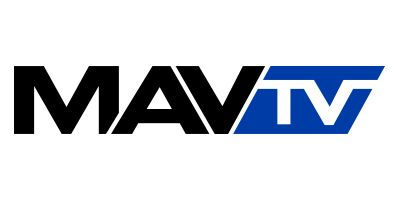 MAVTV Television Schedule Announced
for 2018 ATV Motocross National Championship
MORGANTOWN, W.Va. (March 30, 2018) – The ATV Motocross National Championship (ATVMX) presented by CST Tires, an AMA National Championship is pleased to announce the 2018 MAVTV cable television broadcast schedule.
Daytona Beach, Florida's Daytona ATV Supercross played host to round one of the 2018 ATV Motocross National Championship season and will also kick off the 2018 broadcast season airing on Saturday, May 19th at 9:30 a.m. ET. One week later, round two of the 2018 season from South of the Border MX in Hamer, South Carolina will be broadcast on May 26th at 9:30 a.m. ET.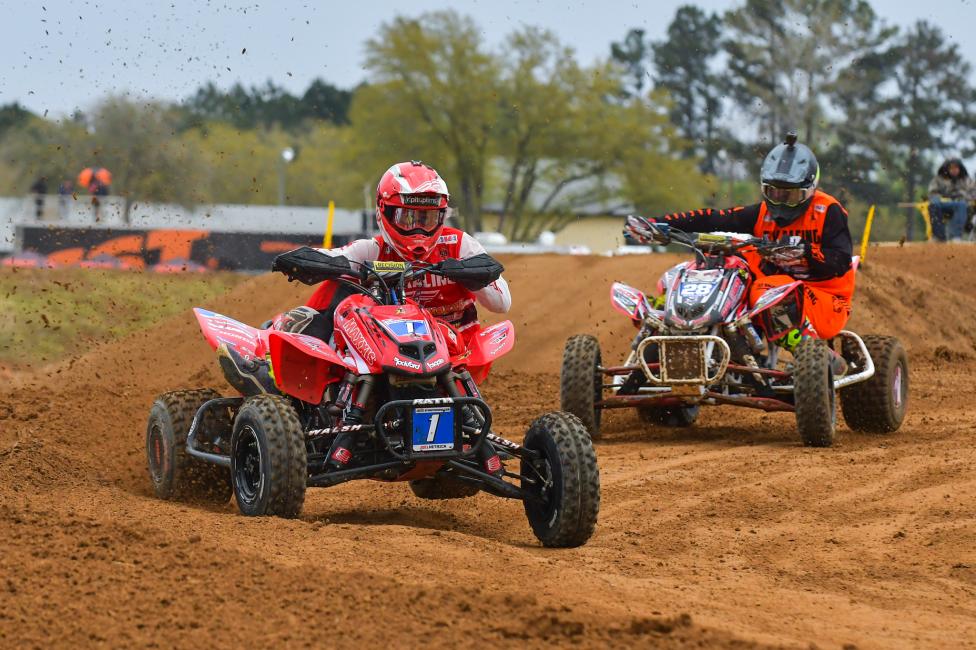 Each episode of ATV Motocross racing showcases the top AMA ATV Pro class racers battle on some of the most iconic motocross tracks throughout the United States. The 2018 season promises to be exciting, as defending champion, Joel Hetrick, will be gunning for his second championship. At the same time, five-time ATV Motocross National Champion, Chad Wienen, will be looking to dethrone Hetrick and claim the 2018 championship.
Additionally, other top AMA ATV Pro class competitions will be looking to claim race wins of their own in hopes of challenging for the National Championship. Jeffrey Rastrelli, Thomas Brown and Ronnie Higgerson are three names currently at the forefront of the AMA ATV Pro class who are looking to breakthrough and topple both Hetrick and Wienen through the 2018 season.
All highlight shows will be archived on www.RacerTV.com for viewing. See below to view the current MAVTV television schedule.
2018 ATV Motocross MAVTV Television Schedule
| | | | | | |
| --- | --- | --- | --- | --- | --- |
| Round | Event Date | Broadcast Date | Time | Event | Location |
| 1 | Mar 13 | May 19 | 9:30 a.m. | Daytona ATV Supercross | Daytona Beach, FL |
| 2 | Mar 24-25 | May 26 | 9:30 a.m. | South of the Border | Hamer, SC |
| 3 | Apr 14-15 | Jun 9 | 9:30 a.m | Underground | Kemp, TX |
| 4 | May 5-6 | Jun 23 | 9:30 a.m | Ironman | Crawfordsville, IN |
| 5 | May 19-20 | Jul 7 | 9:30 a.m | High Point | Mount Morris, PA |
| 6 | Jun 2-3 | Jul 28 | 9:30 a.m | Muddy Creek | Blountville, TN |
| 7 | Jun 16-17 | TBA | TBA | Sunset Ridge | Walnut, IL |
| 8 | Jul 7-8 | TBA | TBA | Unadilla | New Berlin, NY |
| 9 | Jul 21-22 | TBA | TBA | RedBed | Buchanan, MI |
| 10 | Aug 11-12 | TBA | TBA | Loretta Lynn's | Hurricane Mills, TN |
For more information on the Wiseco ATV Motocross National Championship, visit the official series website at www.atvmotocross.com. Join the conversation on the series Facebook page, follow on Twitter and Instagram, and be sure to always hashtag #ATVMX.
About the ATV Motocross National Championship:
The ATV Motocross National Championship presented by CST Tires, an AMA National Championship, is the nation's premier amateur and professional ATV motocross series, hosted at top motocross facilities nationwide. The 10-round series features the Nation's best racers, teams and sponsors, and is America's largest and longest-running ATV national motocross program. Since 1985, the series continues to expand and produce top talent from the amateur ranks, while premiering the professional class. For more information, please visit www.atvmotocross.com.
How to Watch:
Racer TV and MAVTV are the official homes for coverage of the ATV Motocross National Championship (ATVMX) events. All 10 rounds, from the season opening ATVSX inside the hallowed grounds of Daytona International Speedway, to the ATV Dirt Days finale at the historic Loretta Lynn Ranch in Tennessee, will air in 30-minue; taped-delayed telecasts on MAVTV, while Racer TV provides live streaming coverage of four differing events. Catch all the action at www.mavtv.com and www.racertv.com.
About the American Motorcyclist Association:
Founded in 1924, the AMA is a not-for-profit member-based association whose mission is to promote the motorcycle lifestyle and protect the future of motorcycling. As the world's largest motorcycling rights and event sanctioning organization, the AMA advocates for riders' interests at all levels of government and sanctions thousands of competition and recreational events every year. The AMA also provides money-saving discounts on products and services for its members. Through the AMA Motorcycle Hall of Fame in Pickerington, Ohio, the AMA honors the heroes and heritage of motorcycling. For more information, visit www.americanmotorcyclist.com. Not a member? Join the AMA today: www.americanmotorcyclist.com/membership/join.