Chelsea Taylor
Time
Friday, November 17, 2017 | 4:00 PM
FOR IMMEDIATE RELEASE
Chelsea Taylor
(304) 284-0101
[email protected]
2018 Wiseco ATV Motocross Series Schedule Announcement
10-Round Professional and Amateur Circuit
MORGANTOWN, W.Va. (November 17, 2017) – MX Sports Pro Racing and the ATV Promoters Group (ATVPG) are pleased to announce the 2018 schedule for the Wiseco ATV Motocross National Championship (ATVMX) presented by CST Tires, an AMA National Championship. The 33rd annual Wiseco ATVMX series will feature 10 rounds for both the AMA Pro class and amateur competitors.
The 2018 season will kick off with the fourth annual FLY Racing ATV Supercross at the popular Daytona International Speedway in Daytona Beach, Florida. For the first time ever, the race will be a points-paying event for ATVMX Pro and select amateur championship classes, with points being awarded in the main events.
From there, the series moves to the newest addition on the circuit, South of the Border in Hamer, South Carolina, and then will move on to take place at staple stops such as Underground MX, Ironman Raceway, High Point Raceway, Muddy Creek Raceway, Sunset Ridge MX, Unadilla MX and RedBud, before cumulating at the popular Loretta Lynn Ranch in Hurricane Mills, Tennessee.
"The 2017 Wiseco ATV Motocross series maintained the great tradition of competition that has been a hallmark of the program since its inception in 1985," said MX Sports Pro Racing Competition Director, Roy Janson. "In addition to a great year of Pro Racing, culminating with a new first time National Champion, Joel Hetrick, all of the other elements that make up the series remained strong for 2017, with consistent entry numbers and a highly competitive year of amateur competition, supported by strong viewership numbers on both MAVTV and RacerTV."
The Wiseco ATVMX series has been the home for four-wheeled ATV racing since 1985, and remains America's premier ATV racing series. This year, Joel Hetrick broke through for his first AMA Pro class championship, breaking the five-year streak of Chad Wienen.
Click the button below to add the 2018 Wiseco ATV Motocross schedule and all your favorite race series automatically to your phone, computer and tablet's calendar. Your calendar will always stay up-to-date with the race dates, including special information, broadcast channels and times.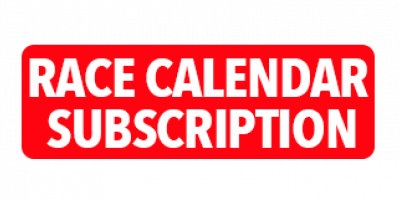 2018 RACE SCHEDULE
RND
DATE
VENUE
LOCATION
1*
March 13 (Tues)
Daytona Int'l Speedway
Daytona, FL
2
March 24-25
South of the Border
Hamer, SC
3
April 14-15
Underground MX
Kemp, TX
4
May 5-6
Ironman Raceway
Crawfordsville, IN
5
May 19-20
High Point Raceway
Mount Morris, PA
6
June 2-3
Muddy Creek Raceway
Blountville, TN
7
June 16-17
Sunset Ridge MX
Walnut, IL
8
July 7-8
Unadilla MX
New Berlin, NY
9
July 21-22
RedBud MX
Buchanan, MI
10
August 11-12
Loretta Lynn Ranch
Hurricane Mills, TN
*Select Championship Classes for Points
For more information on the 2018 Wiseco ATV Motocross National Championship, visit the series official website at www.atvmotocross.com or call (304) 284-0101. Join the conversation on the series social media channels, along with receiving the most up-to-date news and exclusive content.
About the Wiseco ATV Motocross National Championship:
The Wiseco ATV Motocross National Championship presented by CST Tires, an AMA National Championship, is the nation's premier amateur and professional ATV motocross series, hosted at top motocross facilities nationwide. The 10-round series features the Nation's best racers, teams and sponsors, and is America's largest and longest-running ATV national motocross program. Since 1985, the series continues to expand and produce top talent from the amateur ranks, while premiering the professional class. For more information, please visit www.atvmotocross.com.
About the American Motorcyclist Association:
Founded in 1924, the AMA is a not-for-profit member-based association whose mission is to promote the motorcycle lifestyle and protect the future of motorcycling. As the world's largest motorcycling rights and event sanctioning organization, the AMA advocates for riders' interests at all levels of government and sanctions thousands of competition and recreational events every year. The AMA also provides money-saving discounts on products and services for its members. Through the AMA Motorcycle Hall of Fame in Pickerington, Ohio, the AMA honors the heroes and heritage of motorcycling. For more information, visit www.americanmotorcyclist.com. Not a member? Join the AMA today: www.americanmotorcyclist.com/membership/join.