Rodney Tomblin
TimeWednesday, May 17, 2017 | 4:00 PM
The Ironman ATV Motocross National is now history and the 2017 Wiseco ATV Motocross National Championship by CST Tires, an AMA National Championship, was treated to a great weekend of weather, track conditions and competition. To say the racing was good would be a total understatement and it seems after the unexpected break folks were eager to get things moving forward. Our next stop is in Blountville, TN and Muddy Creek Raceway for the Southern ATVMX National.
As far as a look back on this past weekend I will note it was nice to be at the racetrack. The staff, including myself, and many sponsors saw a two-week break because of the nasty weather that the effects of are still being felt in many regions. The track this weekend at Ironman even looked muddy heading into Friday's practice. Many were hesitant to hit the track early, but it soon became evident that it was shaping up fast. They even had to water Friday afternoon as moist as things were heading into the day.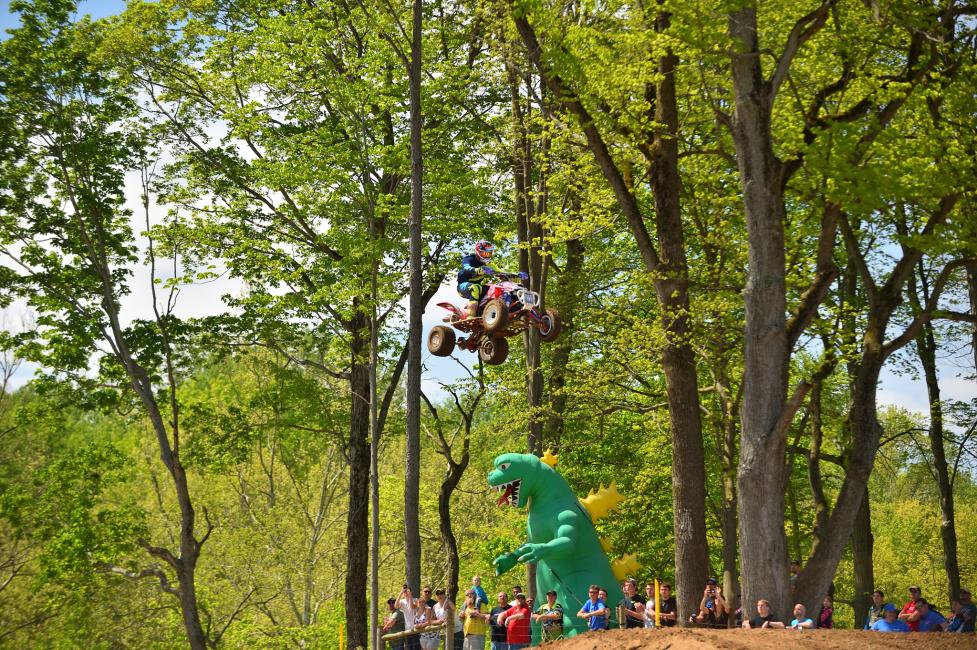 The racing was nothing less than exciting from start to finish on both days. Many of Saturday's moto one and both AMA Pro ATV motos are archived on RacerTV.com for you to check out on demand. I will caution you there were some audio problems that could not be fixed so there may be some annoying static at times, but please bear with it. The racing makes it all worth it anyway!
The AMA Pro ATV battles were again about as exciting racing we have seen. The top two locked in heated battles for a total 36 minutes and four laps not to mention the battles that raged behind them. It was another weekend to enjoy good racing front to back. Jeffery Rastrelli seems to have bounced back from his concussion a few weeks ago and the break may play in his favor as the championship goes. Rastrelli would not have raced High Point because of injury, but was given a huge break when it was canceled.
Rastrelli battled fiercely with Thomas Brown in moto one and Nick Gennusa in moto two for the final podium spot. Rastrelli was even running 2nd for several laps in moto two. Gennusa pushed Jeffrey to the edge, but was never able to give him that final shove to take the spot. Joel Hetrick on the other hand may have been the rider most affected by the cancelation of High Point. He lost an opportunity to gain some points, but at the same time the race never being run could be his saving grace in the end depending on how the next few rounds go. Hetrick has had his share of mistakes and though Chad Wienen is strong and consistent the law of averages has to make you wonder how much longer he can continue the streak of top finishes without major mistakes, wild circumstances gone wrong or even mechanical failure. He may be that good and lucky at the same time to make it to never, but you still must wonder. Chad is without a doubt a machine and has one of the tightest programs in any motorsports genre. That being said, one still has to also wonder how exciting it could get if he were riding from behind the eight ball. Not that I wish ill-fated luck on anyone but you do have to wonder.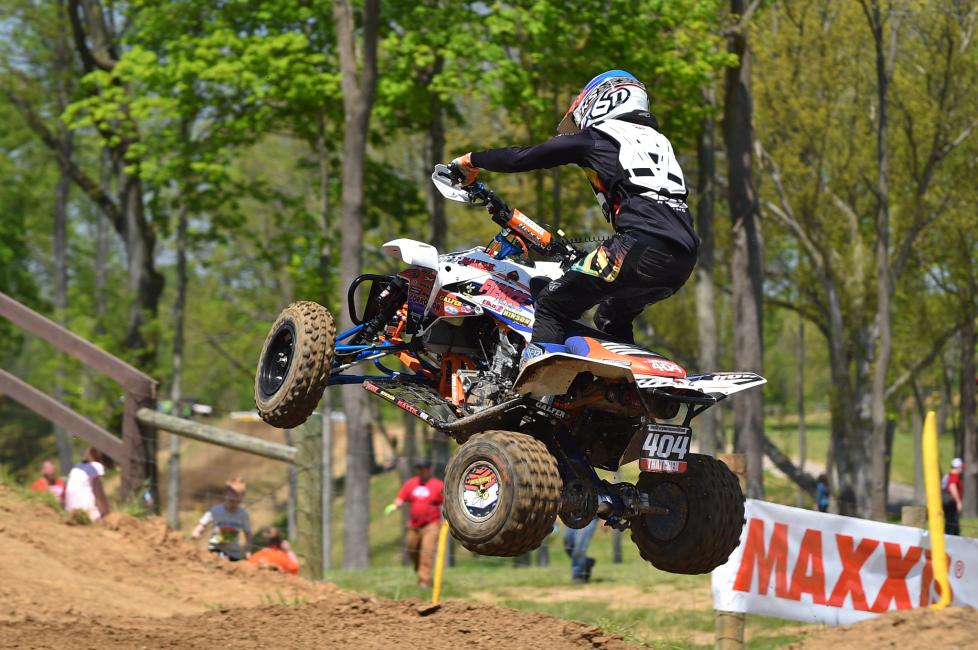 Parker Wewerka was the top finishing AMA Pro ATV Rookie and carried the confidence into Sunday's Pro Am moto. Even from behind, Wewerka would not be denied and fought from a horrible start in moto two on Sunday to position himself to take the overall win with a 1-1 score. Wewerka is without a doubt on his way to being a consistent threat for top fives and don't be surprised a podium spot real soon. He has too much talent, skill and speed not to.
The WMX class has really seen some healthy numbers this season. Though there have not been any qualifiers yet in this class, the numbers are healthy and growing. The completion is something to keep an eye for sure. A new face in the crowd this past weekend, Andrea Berger, won both motos and looks to be tough to beat as the bar has been raised already this season. Will Andrea have the same success in future races? The answer is unknown as she may not be able to race the whole championship but more so select events, which could put her in a good position to keep the point's race in the division very interesting.
The Mickelson brothers went head to head this weekend in the Pro Sport class. The two brothers, Haedyn and Noah, have often been compared to each other, but seeing these two riding so feverishly to not let the other have the bragging rights was a great joy to watch. The Maxxis/Liquid Wrench/Elka/Honda team hit a jackpot signing these two, as they will push each other to new limits. Watching the first moto as they battled together was an anxious time, but well worth the stress in the end. Big bro Haedyn took the man on man win in moto one during division race qualifying. In moto two Haedyn struggled to third as Noah and the other division race winner Peyton Zimmerman wage a battle of epic proportions. Zimmerman exploded into Alabama and took his first win of the season. He missed Texas due to mechanical issues, but he has used that time to fire himself up emotionally. He will be a major for to reckon with in this class on the road to the championship title.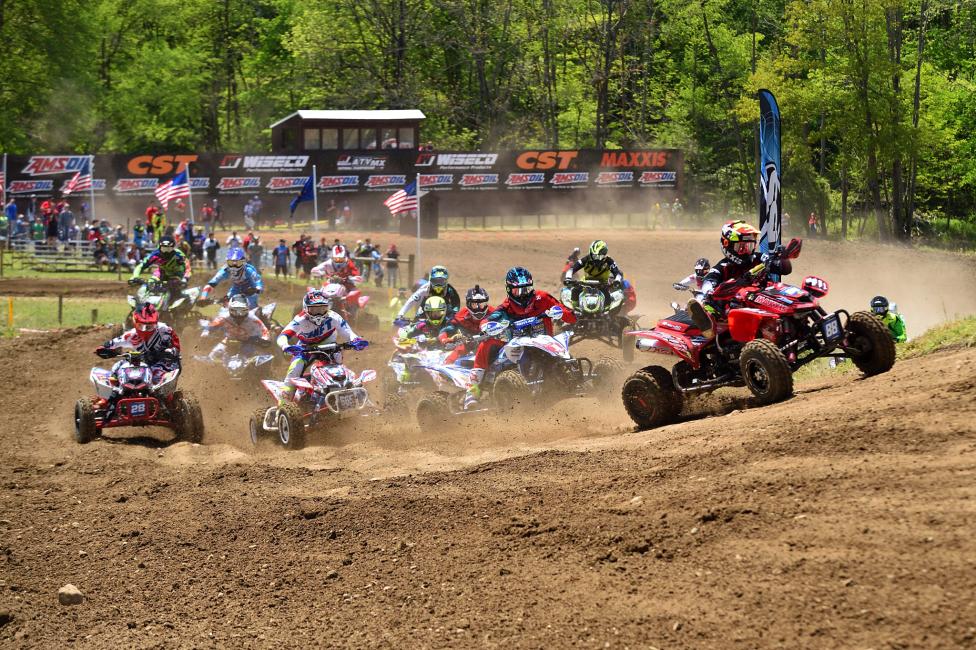 A couple of others that need to be mentioned and watched for in the future are Cody Ford and David Solecki. They finished fourth and fifth, both show great promise of moving forward soon. Cody has always excelled in the advancing process. He did struggle during his growing years on the mini quads, but what up and coming natural doesn't face adversity at some point or another. The struggle may make winning more gratifying as well for if you expect to win each time and don't then you are disappointed. So when the wins do start to come then you are more satisfied of your accomplishments.
That's it for me for now. Let's check in with Gloop's Loop and with Ken "hey this getting rest thing isn't too bad after all" Hill. Till next time, God Bless Your Heart and All Your Vital Organs.
In The Loop with Gloop: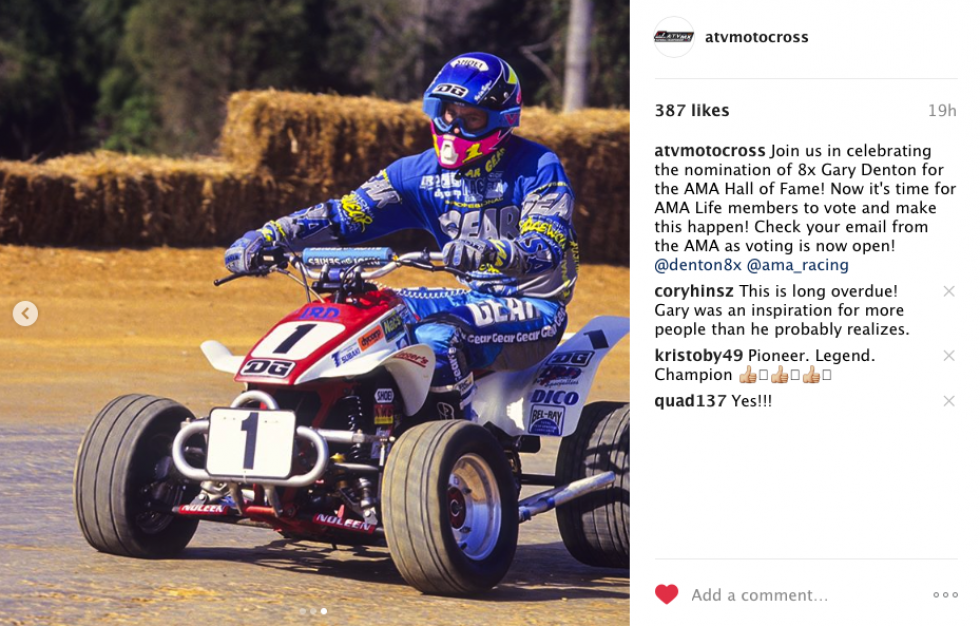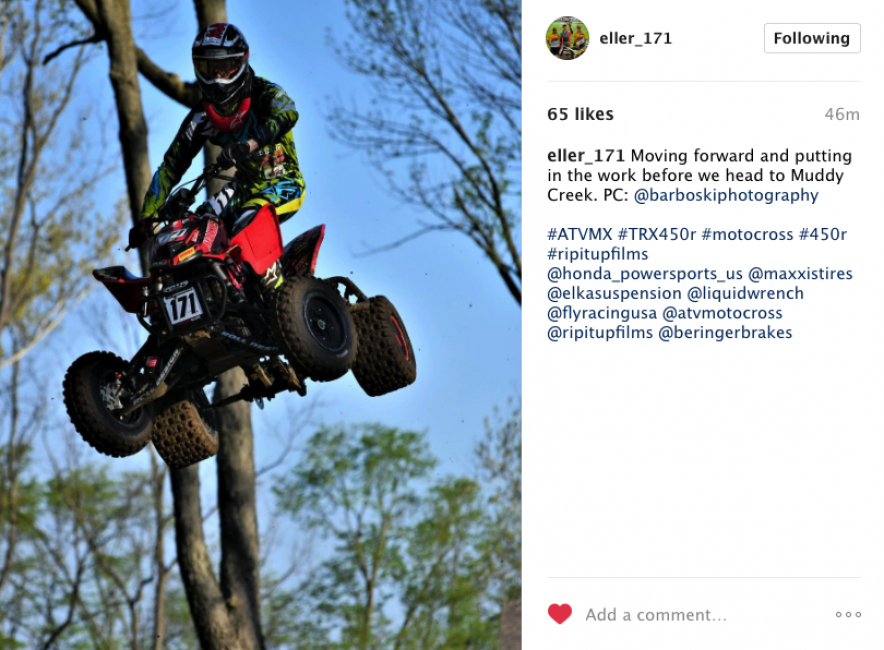 Keeping up with Ken Hill:
Ironman lived up to its name yet again as a combination of factors threw many, including myself, a curve ball. This track has kicked my butt every year as I try and find the best angles, track highlights and of course the racing nations skills as you pilot your way around this Indiana dirt. The weather was solid with no rain during the actual racing, but the damage had been done with this region getting so much rain leading up to the event. It got rough, rutted, slick and nasty, but that's outdoor ATV Motocross! For me, it was horrible as after a lap or two everyone blended into the dirt as a monotone picture played out in front of me. I did not ask those handling the track prep, but my thoughts on the matter were the moisture in the ground was indeed there but the top couple of inches dried quickly. Some have suggested to disc up that moisture instead of watering but from what I saw that may have made it a bigger mess than it ended up being as we all saw the sections that got dug in turn into sections that required constant grading with a dozer. So what we got was a slimy mess as the attempts to keep the dust down and yes there was dust if anyone in Indiana could believe it!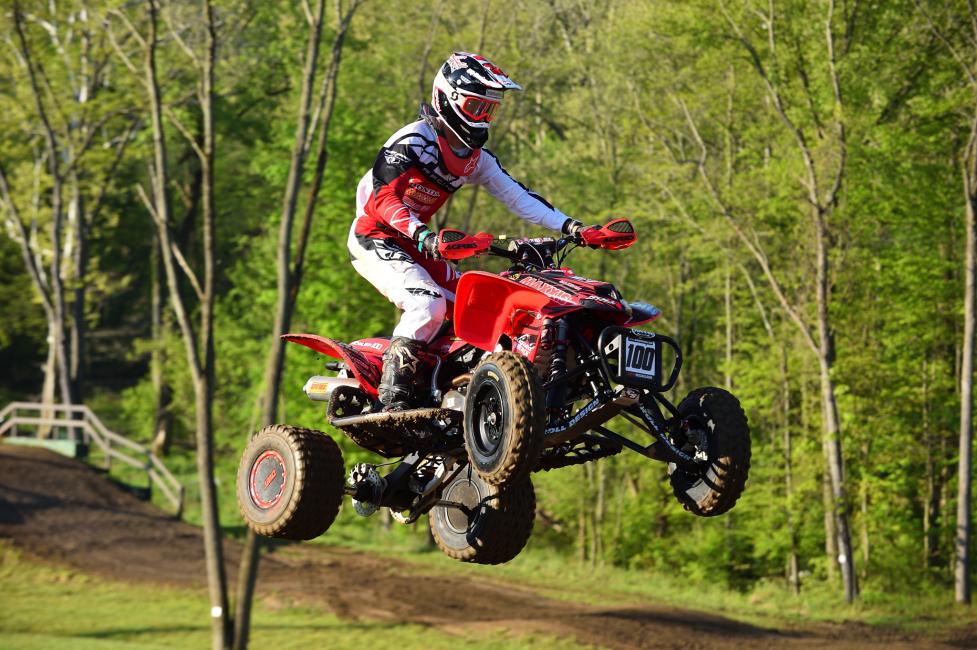 So the social media world lighted up early this week with some complaining about it all but it wasn't as bad as I expected. Everyone raced the same track for good or bad. Speaking of the track, I was shocked when I rolled in and saw that the quad jump and that entire section was gone! Now I was a tad bit bummed, but then as I saw less and less wrecks I didn't mind not having it. In past years I would slide over there, shoot and get to a new section because I loathe shooting a section where folks are getting hurt. The new section was tweaked after Fridays practice to the dismay of some and it took its toll on a few riders, but nowhere near what the old section did as far as I could tell. As I chatted in passing with riders, the reviews of the track were near 50/50 with everyone having a mixed opinion on the changes and even the wet conditions. For most it was get in the race and move on to the next one which is where I fell in my own feelings, mostly because I was handling gear that did not want to work all day. Crappy conditions for images combined with cameras that did not want to focus just set me into a funk! Now don't get me wrong, this track is pretty cool but it kicked my rear end yet again! That's ok though, I accept a challenge… but I sure wish I could catch a break here one of these years!
The pro racing was pretty solid as we watched Chad grab the moto 1 win and then it was Joel's turn to kick butt in moto 2. It was good clean bar to bar racing and I loved every lap of it. With RacerTV doing a live broadcast, it made for some good viewing I'm sure! It was great seeing Jeffrey Rastrelli find the podium after his injury would have him sitting out the now cancelled High Point round so it seems he really caught a break. He has the speed and endurance now he just needs a good start and some racing luck and he might find himself in the middle of the box. I am sure Rodney will lay out his thoughts on all the racing so I will leave it to him for the play by play this week.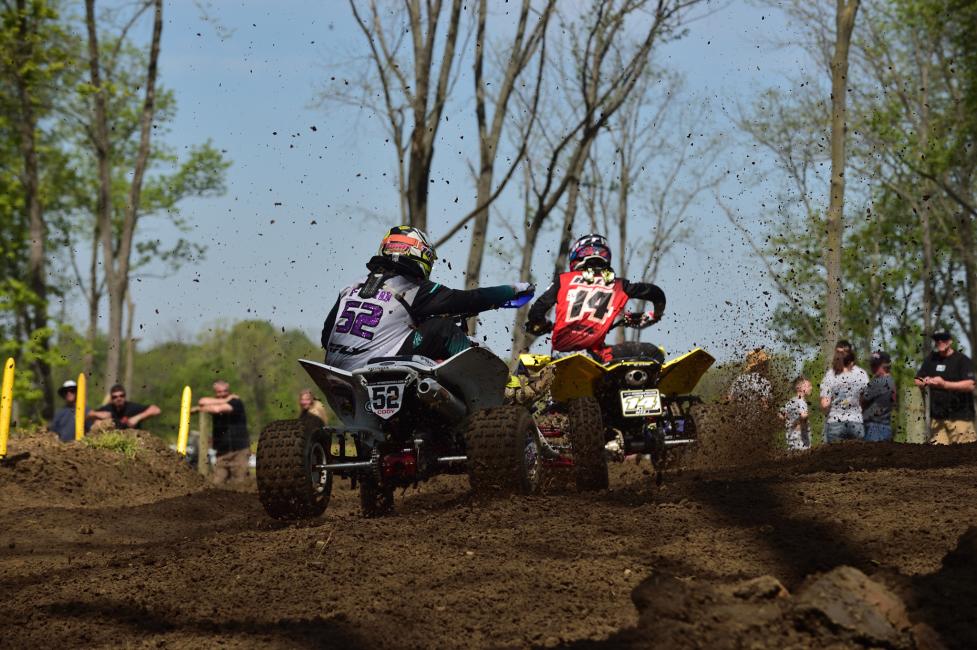 Next up is Muddy Creek, probably my favorite track to shoot and I know it can be another location that will get mixed reviews. Some love it when it gets hard packed and fast, some don't! You show up and race what is in front of you so unless it is a safety issue, snap in and get your work done because others will not hesitate to capitalize on your inability to race the track no matter what conditions we head in to. If you have concerns, seek out an official and voice those concerns just remember to approach an issue with a calm and rational demeanor and see if changes can be addressed. God bless you all and please be safe in your travels and racing!