Rodney Tomblin
Time
Friday, July 25, 2014 | 12:05 PM
As the ATV Racin' Nation makes their way onto the legendary Red Bud, I sit in Columbus, Ohio at Hometown Automotive at my good friend Tim Kuchler's having the "ole trusty" Caddy worked on…yet again. If all goes well I will roll into America's Racetrack later this evening. One way or another I certainly don't to miss this weekend of racing. As pointed out last week, there are a number of championships still up for grabs and these final two rounds are going to be epic.
First things first, Ken Hill mentions it a little a later as well but the Mtn. Dew ATV Motocross National finale at Loretta Lynn's Dirt Days will be live on RacerTV.com this year. Round 3 at High Point was a monumental broadcast for the sport and with the huge success of that show, the powers that be wanted to show the world once more in 2014 what the best ATVMX racers in the world have to offer. More details are coming but me, Casey Greek and Danica Wienen will host once again and already the crew is getting amped up for the whole ordeal. Actually during production meetings for the two wheel Amateur National Finals the crew is talking about it as much as the other.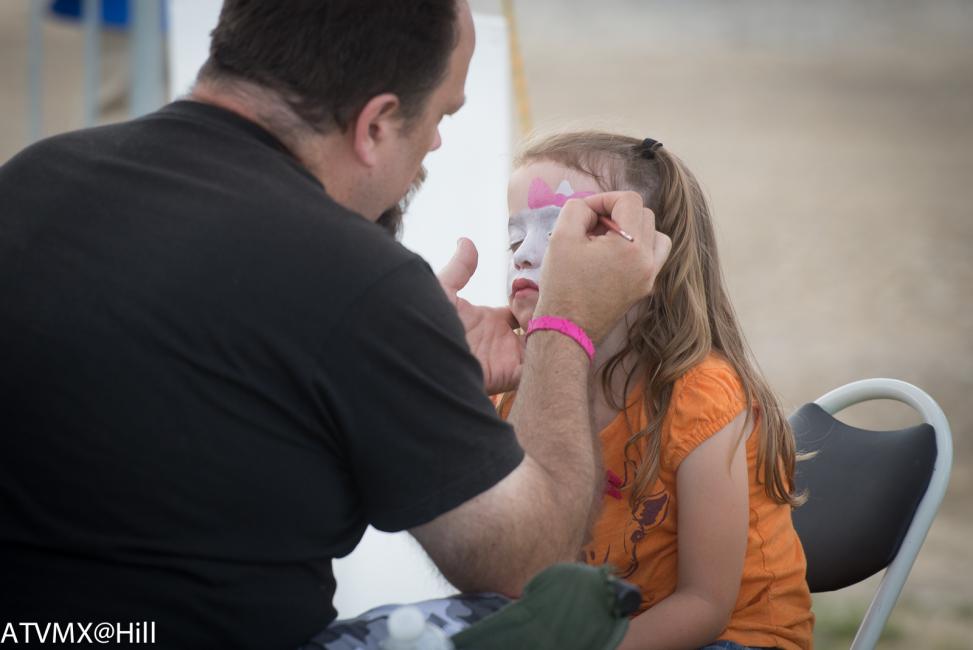 If you are coming to Red Bud you may be in for a special treat. Rocky Dusenberry who is a long time ATV MX Dad and racer himself has been running the Vet C 30+ and Senior 40+ classes. He sits 8th in points in the Senior class but has only raced limitedly in the Vet C class. You may have heard Rocky taunting "BigDaddy" Stan Digby from VP and ITP. He actually challenged him to a race this weekend in the Vet class. Stan is a former pretty go fast dude himself and was more than willing to accept the challenge. The only stipulation is that someone had to provide him a bike. I haven't heard whether or he found one but I know Rocky will waiting for Big Daddy on the line this weekend and if he shows up with a ride, things may get interesting.
As far as things for this weekend go. Chad Wienen is set to wrap up his 3rd consecutive AMA Pro ATV Championship Title. It is all but in the bag for the defending champion but one is thing for certain, this group of Pro riders is not going to just let Chad take it home easily. The battle should be even more intense actually sense the race for 2nd has been heating up and we as race fans may get to see the best race yet.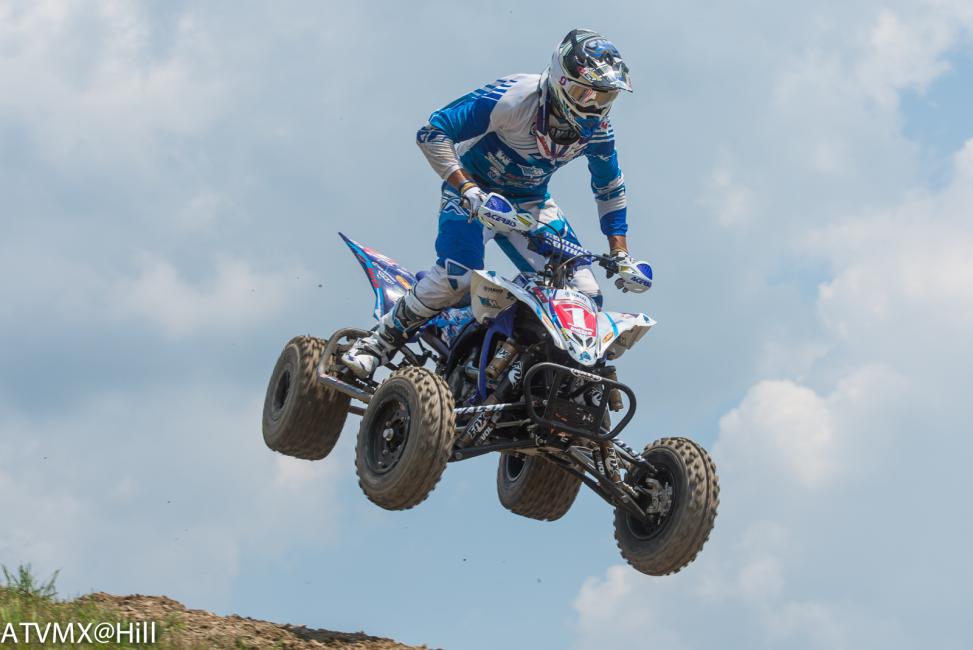 Saturday nights have recently been loads of fun at Red Bud and once again the crew has fun time planned for the family. Does a youth bicycle race sound fun? Well it has been tons of fun in the past and expects the Ritchey family to once again be prepared to show the Nation a good time.
We all know that Loretta Lynn's Dirt Days is approaching quickly as well. As mentioned earlier this year will feature Live RacerTV, Youth Contingency and The 88 Live to Ride Benefit Auction. Details are on exact times are still in the works but if you have been there in the past you know what to expect.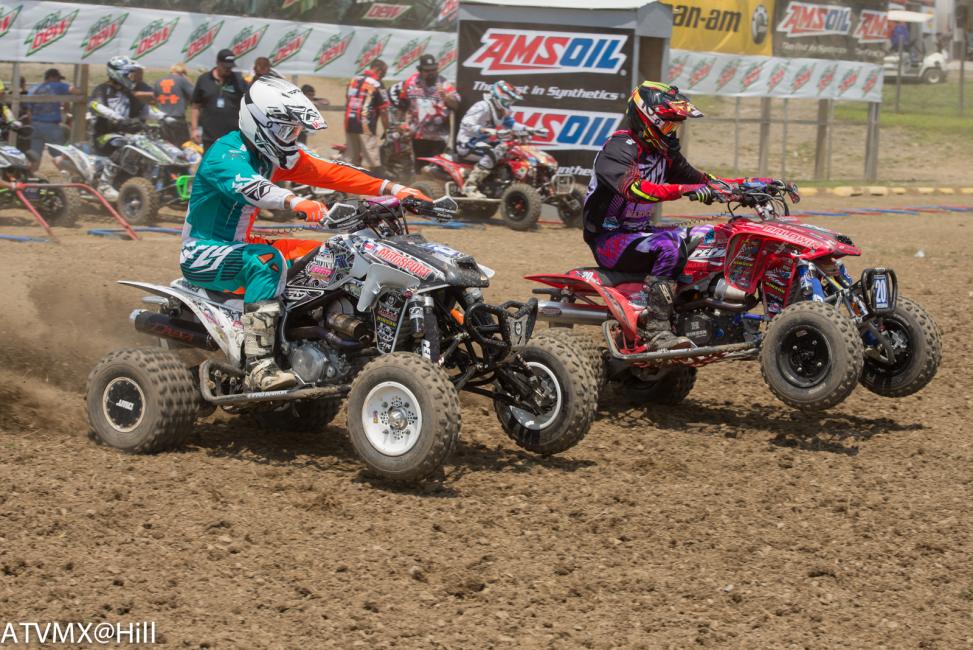 The 88 Live to Ride Foundation Auction is always a super highlight of the season. It provides great entertainment and lots of great products and services up for auction. All proceeds benefit 88 Live To Ride and the Mobile Medical Unit. The Mobile Medical Unit is something that has been a great savior for lots of families when it comes to "walking wounded" injuries for racers and families. It is a medical service provided free of charge and offers Carol Bettis who is an R.N. offering assistance and some limited advice. It's not a trauma center by no means, but sure is handy and provides a great service to the ATV Racin' Nation.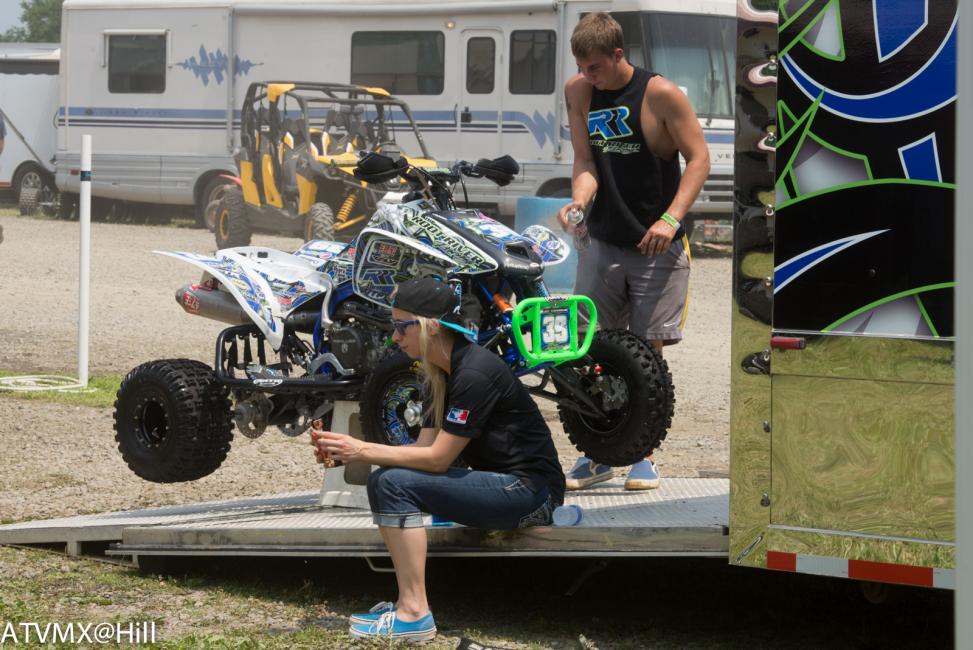 Also again this year the popular Youth Contingency Program will be back with great prizes for all registered youth participants. It is the 8th annual "ATV YCP" scheduled tentatively for Saturday evening immediately following races at the Amsoil Arena. All youth class riders are invited. This year the grand prize will Kymco donate a Kymco ATV. A number, of sponsors have kicked in once again and you can expect great prizes from Maximum RPM, G Force Powersports, Root River Racing, Joe Byrd Quad Riding School, Hetrick Racing, ATV Fourplay, AMA ATVMX Gate Passes, Moto Tees, Motocross Vest.com, ODI grips, 88 Live To Ride, JB Racing and more. Also "Quad-Nana" Freida Rozelle, who helped get the whole thing started will be back in attendance, so be sure and give her a hug and say "thank you".
Let's check in with Ken "My Service Engine light is on" Hill:
Thanks Rodney,
Wow, it has been a quiet week as we lead up to the Redbud round. A few posts on social media about getting pumped for what should be a knock down drag out fight for the podium. Maybe there is some intentional "keep it on the down-low" going on from a few? Could be, more than likely the top talent is just busy as all get out and training is more important than ever even this late in the season.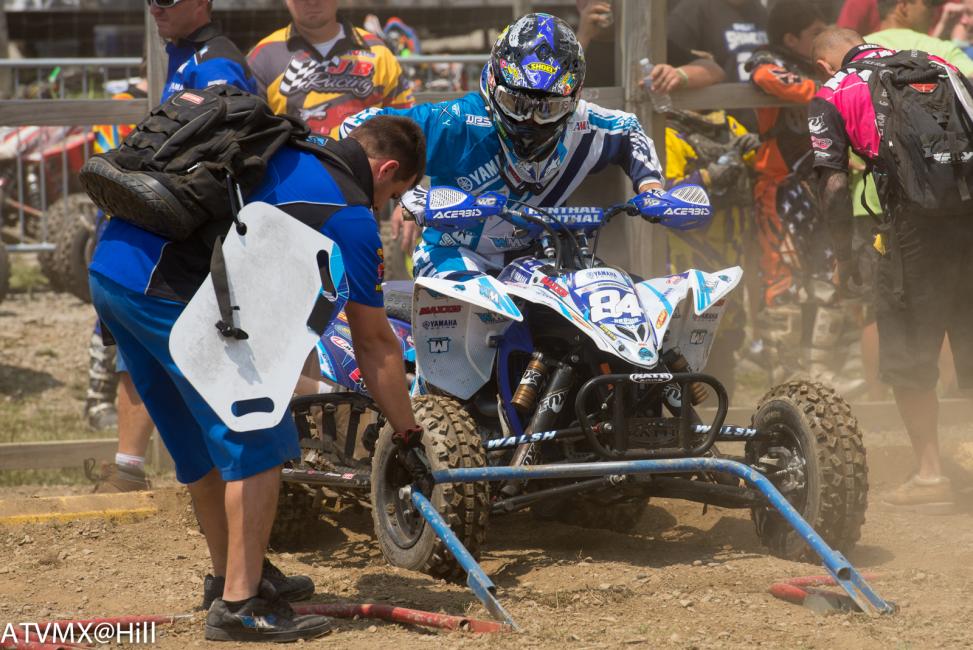 Thomas Brown and Joel Hetrick were seen this week at Barry Eck's private track doing an insane 120 footer and getting in some quality seat time in advance of their final two round showdown for that coveted second place points position. As we head to the final rounds, Champion Chad Wienen looks to have the 2014 title all but locked so the attention will be turned to his teammate and Joel Hetrick. This should be a great battle!
The soil at Redbud is loamy and sandy so this should fit well with another rider who has been on fire this season. Jeffrey Rastrelli found his first Pro podium at Unadilla and could pose a real threat at not only Redbud, but at the legendary Loretta Lynn's Ranch as well. As the season plays out, and if things remain in the flow they have been, Rastrelli should be in high demand for the 2015 season.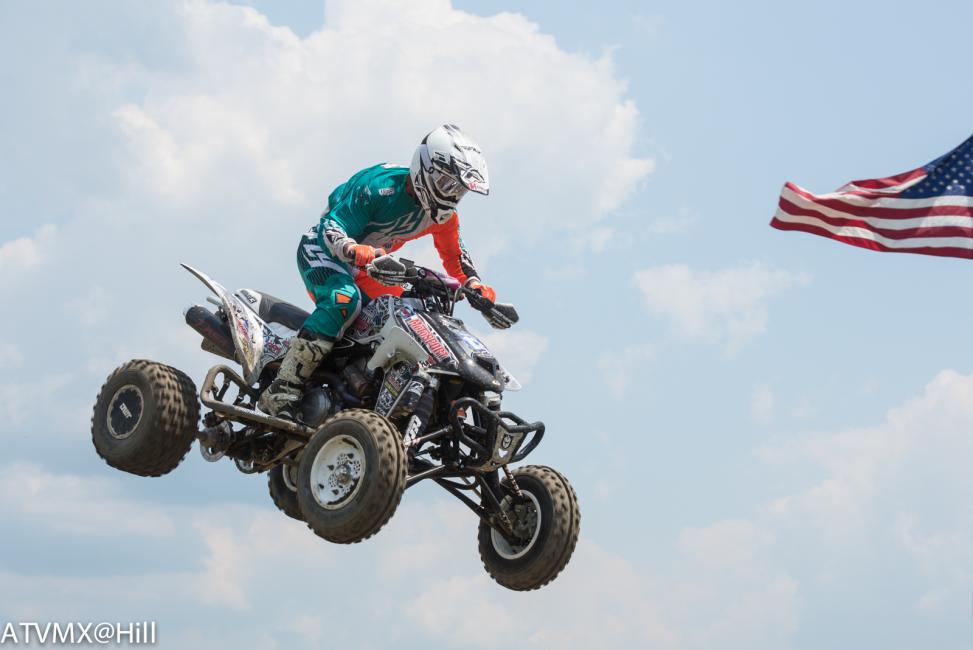 Now there are still a few that can come to Redbud and clean house, speaking mainly of Josh Upperman and John Natalie. Upperman has proven to be very strong at Redbud and so has John Natalie. these two Honda mounted heavy weights get in the game and who knows how the results will play out! Things could get interesting fast and another bar to bar battle could be brewing.
The news dropped last week that the final round will once again be presented Live via RacerTV (online) which is great news for the series and its racers and sponsors. One more opportunity to use this media to promote and it should not be wasted! Your sponsors need to be informed of the airing as well as your family and friends. Using the Live coverage should be a tool for you to help promote the series and its sponsors so that attention turns our way. Pictures and video clips help, but showing companies what we do week in and week out can only help you when it comes time to try and get support for next season. Marketing media for you own gain is what its there for so do not waste it!
In any event, the remaining two rounds will be a blur for most of those involved with the series as a little event called the Loretta Lynn's Amateur National takes up the week immediately after Redbud. Many will be jetting out of Michigan and heading to Tennessee for one of the most intense weeks of the year. When you arrive at Loretta's for the final round, make sure you give these folks a high five for their incredible work ethic and effort! Speaking of effort and ethics, our own Nick Moser gave ATVriders.com (http://bit.ly/WFwZws) a great interview that brings everyone up to speed on his recovery from his brutal wreck at the Briarcliff round as well as some insight on his future behind the bars. That kid is tough and his outlook sends a very positive vibe that makes for a great read!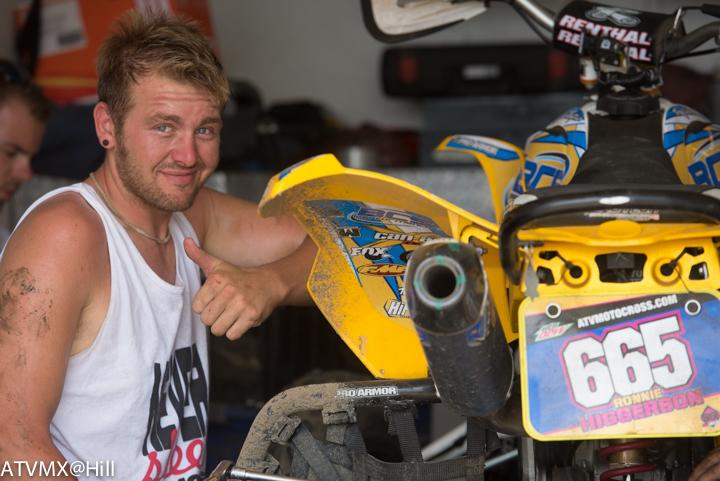 That's about all from me this week, God Speed to everyone and praying for a very safe and successful event for you all!