Brandon Short
Time
Wednesday, July 23, 2014 | 2:20 PM
Tension is sure to be high this weekend as the Mtn. Dew ATV Motocross National Championship, sanctioned by AMA (ATVMX), travels to legendary RedBud in Buchanan, Michigan, to host the penultimate round of the 2014 season on Saturday, July 26, and Sunday, July 27. With just two rounds and four motos remaining, all attention will rest squarely on reigning back-to-back AMA Pro ATV Champion Chad Wienen, who carries a 64-point lead into the Rocky Mountain ATV/MC ATV National and has the opportunity to secure his third consecutive title on Saturday afternoon.
Just a few weeks ago the series' two-wheeled counterparts in the Lucas Oil Pro Motocross Championship made their annual foray to RedBud, which put the spotlight on some of the additions and changes made to the facility this summer. Most notably, a brand new massive uphill triple will be sure to launch the 400-plus pound ATV's high into the air and serve as the perfect complement to the track's most iconic obstacle, "LaRocco's Leap." RedBud looks to be as rough as ever, which should make for an extremely challenging day of action on an afternoon with so much on the line.
For Wienen, the position he sits in coming into this weekend's race is a familiar one. As a two-time defending champion and arguably the most formidable rider in ATVMX over the last three years, the Wienen Motorsports/SSi Decals/Walsh Yamaha rider simply knows how to win. His impeccable season boasts results of no worse than third in a single moto thus far (nine moto wins, four runner-ups, one third place) and he's managed to continue lowering his average finish to a miniscule 1.42 with four motos remaining. Moreover, Wienen has taken the overall victory at RedBud in three of the last four years, including back-to-back triumphs the past two seasons. He's no doubt all smiles coming into RedBud.
Wienen has amassed arguably his most consistent and impressive season to date, and he's done so against stiff competition that has provided a formidable challenge throughout the 2014 season. While he hasn't necessarily been dominant, earning just two 1-1 moto sweeps this season, Wienen has been unbelievably consistent. He's had to given the pressure that has been put on him by his main championship rivals. Week in and week out, JB Racing/DWT/Mtn. Dew Live Wire Can-Am's Joel Hetrick has been there to challenge Wienen, capturing a huge win at his home race in High Point earlier in the season. A tough outing at Unadilla two weeks ago ultimately cost him invaluable points in his continued effort to keep Wienen in his sights, but Hetrick has to be proud of the way he's emerged as the champion's most persistent rival. You could argue he's got nothing to lose on Saturday, but Hetrick still knows he's in a heated points battle beyond Wienen.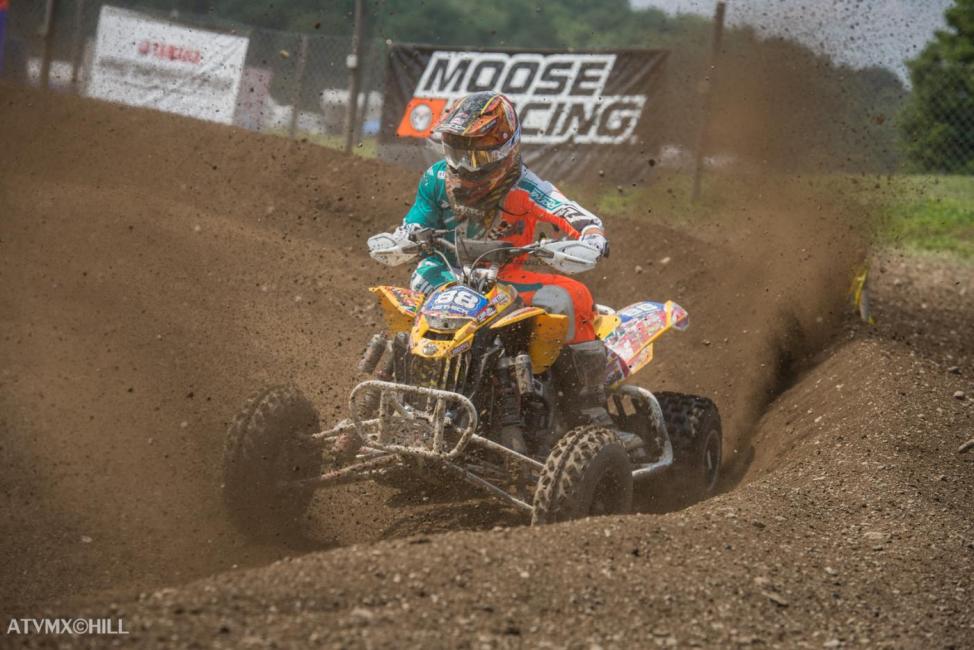 Perhaps the hottest rider over the second half of the 2014 ATVMX season has been Wienen Motorsports/SSi Decals/Walsh Yamaha's Thomas Brown. The second rider on the championship-winning squad has come on strong following a slow start to the summer and has moved to just 10 points behind Hetrick for second in the championship. A win at Sunset Ridge back in late May turned Brown's season around and he's been on the overall podium at every round since, climbing his way from fifth in the AMA Pro ATV standings. That effort has put Brown in a position to potentially help Wienen Motorsports secure a 1-2 sweep in the championship for the second straight season. Motocross isn't typically a team sport, but you can rest assured that the Yamaha duo will look to work in cohesion if the opportunity presents itself on Saturday.
Although the championship appears to be within Wienen's grasp, RedBud will still provide captivating battles throughout the AMA Pro ATV field as each rider looks to make a final push in the championship standings in hopes of ending the season on a high note. There's still a lot of racing left over the final two rounds, with four separate opportunities to fight for a spot on the podium and earn coveted points towards the final season tally. Following his career-best outing at the previous stop in Unadilla, JB Racing/Cheerwine Can-Am's Jeffrey Rastrelli sits at the forefront of riders looking to keep the momentum rolling through the finale at Loretta Lynn's.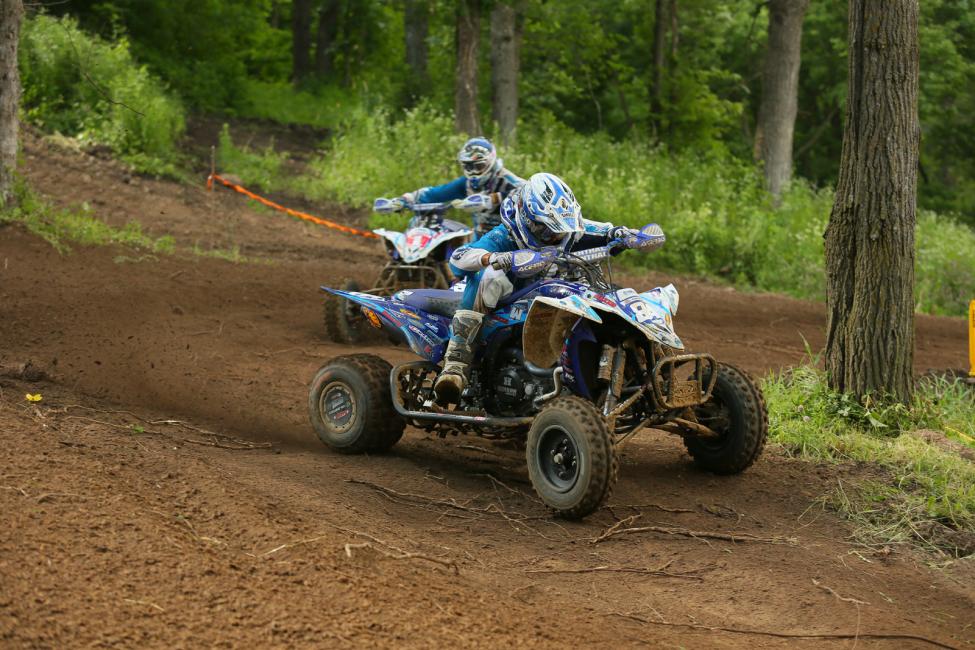 A rider on the other end of the spectrum that is looking to turn his fortunes around is Motosport.com/RRR/Ford/DWT/Walsh Honda's John Natalie, who's torrid start to the season has been marred by misfortune in recent weeks. Natalie has dropped from being in the thick of the title hunt to fourth in the points, capped off by a forgettable eighth-place finish at Unadilla where things just never seemed to work in his favor. As one of the sport's most experienced veterans and a former titleholder, Natalie is more than capable of bouncing back and will look to be back to in consistent form on Saturday. While he's not out of the hunt for a championship podium finish yet, he has his work cut out for him with the likes of Hetrick and Brown lying ahead.
RedBud's place in the motocross world is secure, thanks to its one-of-a-kind status in terms of both the track itself and its fans. The sprawling layout features a wide array of terrain, soil and obstacles that combine to provide one of the most beloved tracks in the world. Additionally, its diehard fans bleed motocross and consider RedBud to be a sanctuary for their passion, making for one of the most raucous atmospheres of any round in the championship. For the last two years at RedBud, Wienen has been the rider to beat and thanks to his comfortable points lead, he carries that distinction yet again.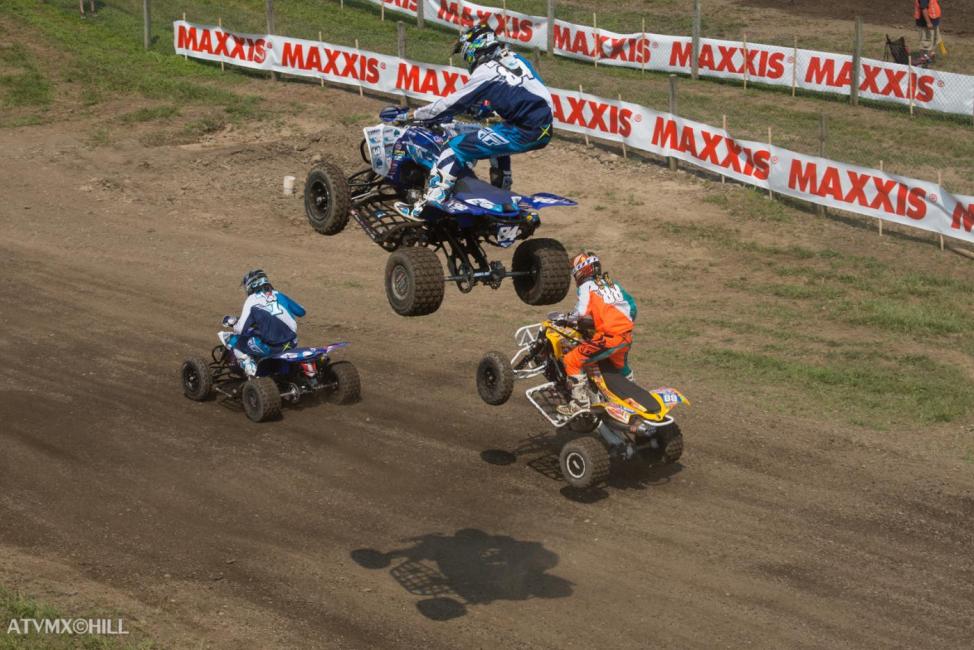 Previous Round Results:
Unadilla – New Berlin, N.Y.
July 12, 2014
Round 7 of 9
AMA Pro ATV Overall Results (Moto Finishes)
Chad Wienen, Galena, Illinois, Yamaha (1-1)
Thomas Brown, Sanger, Texas, Yamaha (3-2)
Jeffrey Rastrelli, Palm City, Florida, Can-Am (2-5)
Josh Creamer, North Stonington, Connecticut, Can-Am (6-3)
Josh Upperman, Louisville, Ohio, Honda (5-4)
Joel Hetrick, Seneca, Pennsylvania, Can-Am (4-7)
Ronnie Higgerson, Cutler, Illinois, Can-Am (8-8)
John Natalie, Warriors Mark, Pennsylvania, Honda (12-6)
Cody Janssen, Kaukauna, Wis., Honda (9-9)
Preston Young, Westmoreland, N.Y., Honda (7-12)
AMA Pro ATV Championship Standings
Chad Wienen, Galena, Illinois, Yamaha, 333
Joel Hetrick, Seneca, Pennsylvania, Can-Am, 269
Thomas Brown, Sanger, Texas, Yamaha, 259
John Natalie, Warriors Mark, Pennsylvania, Honda, 248
Josh Upperman, Louisville, Ohio, Honda, 232
Josh Creamer, North Stonington, Connecticut, Can-Am, 212
Jeffrey Rastrelli, Palm City, Florida, Can-Am, 189
Ronnie Higgerson, Cutler, Illinois, Can-Am, 148
Tyler Hamrick, Cortland, Ohio, Honda, 141
Sean Taylor, Montezuma, Iowa, Honda, 125
Specialty Awards
ATVRiders.com Top Qualifier Award
Aonia Pass MX Park – Chad Wienen
Muddy Creek Raceway – Chad Wienen
High Point Raceway – Joel Hetrick
Sunset Ridge MX – Chad Wienen
Briarcliff MX – Chad Wienen
Spring Creek MX Park – Jeffrey Rastrelli
Unadilla – Joel Hetrick
SSi Decals Holeshot Championship
John Natalie – 10 points
Josh Upperman – 8 points
Josh Creamer – 2 points
David Haagsma – 2 points
Chad Wienen – 1 points
On-track AMA Pro ATV Class action at RedBud begins at 11 a.m. ET with practice and qualifying. Opening Ceremonies kick off at 2:40 p.m. ET, with opening motos scheduled for 3 p.m. ET. All the action can be followed via Live Timing and Scoring through the official series website.
Catch all nine rounds of AMA Pro ATV Class racing action on MAVTV. For more information on the series, visit www.atvmotocross.com and join the conversation on the series Facebook page or follow on Twitter @ATVMXdotcom and #ATVMX.