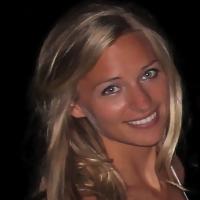 Danica Boehm
88 Live to Ride Girl Scout Cookie Fundraiser at Steel City
Time
Tuesday, July 2, 2013 | 9:45 AM
Press Release:
88 Live to Ride will be hosting a Girl Scout Cookie sale during the ATV Stampede at Steel City this coming weekend, July 5-7. A huge thank you to the Guyer Family for making this possible! Boxes will be $3 each or 2 for $5. Cookies will also be offered by the case for $30. We appreciate your support of this fundraiser!
Mark your calendarsƒ"¦Friday night, August 9th at Lorettaƒ's will be the annual 88 Live to Ride fundraiser. Always guaranteed to be a good time with lots of fun and competitive bidding! Donations are now being accepted for this once a year event. Keep in mind that we have an audience made up of kids, teenagers, moms, dads, mechanics as well as racers. Put your thinking cap on for that special donation and help make this our best auction yet. Contact Debi Bartosek, [email protected], with information on your donation or questions.
And donƒ't worry about fixing dinner! ITP, Root River Racing and Big Daddy Motorsports will be hosting a benefit spaghetti dinner prior to the start of the auction. Good eating, great fun and a time of fellowship with your racing family.
Have you met Carol Lee Bettis yet? Stop by the 88 Live to Ride ATV medical trailer and say hello. She is a registred nurse from Missouri who has been providing ƒ"walking woundedƒ" care this season for our series. Her brother, Michael, has been racing locally for the past 10 years so she is well versed in the injuries that can occur while competing. In 2012, Carol Lee approached Debi about setting up an 88 Live to Ride ƒ"walking woundedƒ" program at the TQRA series. Receivign the go ahead from the TQRA president, Austin Wilson, supplies were purchased and 88 Live to Ride headed west. Carol Lee has been busy this year overseeing both series. We appreciate her dedication to the sport. Debi would also like to extend a heartfelt thank you to John and Robyn Ford for providing Carol Lee with transportation to the races and a place to sleep.