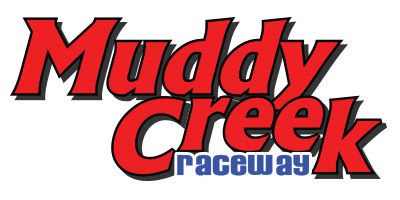 Promoter Information
Victory Sports
Sam Gammon; [email protected]
Jane Gammon; [email protected]
423-323-5497
Victory Sports Racing, Inc. was founded in 1986 by President Sam Gammon who has been involved in the motorcycle industry since 1972. The company is located in Northeast Tennessee in the small town of Blountville. Victory Sports produces over 70 events each year in 8 states throughout the southeast. We produce motocross, arenacross, supercross, ATVMX Nationals & dirt track events. Annually we process over 35,000 rider entries. These riders are from 42 states plus Canada and South America.
Closest Area Cities:
Bristol = 12 Miles – Many motels & other places to eat.
Johnson City = 14 miles – Many motels & other places to eat.
Kingsport = 12 miles – Many motels & other places to eat.
Airport:
Restaurant & Shopping Interests:
Johnson City:
Olive Garden, Red Lobster, Peerless Steakhouse, Five Guys Burgers, Starbucks, Zaxby's, Texas Roadhouse, Bonefish Grill, Applebee's, McDonalds, Burger King, and Taco Bell.
Exit 59 Colonial Heights:
Wal-Mart, Walgreens, CVS, Ingles Grocery Store, Food City, Perkins, Hardees, LaCaretta, McDonalds, PIZZA PLUS, Sonic, Pizza Hut, Crazy Tomato, Raffaele's, Pal's, Jersey Mike's, and Fisherman's Dock.
Exit 69 Blountville:
Food City Grocery Store-Deli, Dollar General, Walgreen's, Burger King, Subway, Arby's, Pizza Plus, Giovanni's, McDonalds, Pal's, Shoku Japanese Steakhouse, Road Runner, and La Corona.
Other Areas of Interest:
Golfing: Tri-Cities Golf Course, Crockett's Ridge Golf, Warrior's Path, Clear Creek, Cattails at Meadowview.
History: Bristol Birthplace of Country Music Museum, Rocky Mt Museum, Deery Inn, Bristol Mountain Music Museum, Tipton-Haynes State Historic Site.
Bristol Motor Speedway, Bristol Dragway.
Bristol Caverns, Appalachian Caverns, Warrior's Path State Park, Countryside Vineyards & Winery.
Shopping at The Pinnacle (Bass Pro), Bristol Mall, Johnson City Mall, Kingsport Mall, Cabela's.
Enjoy a day at the lakes: Boone Lake, South Holston, Watauga, and Ft Patrick Henry.