Eller and Mickelson Score South of the Border ATVMX Podiums
Time
Wednesday, March 28, 2018 | 1:45 PM
Rockford Fosgate/TiLube/Honda's amateur racers Haedyn Mickelson and Grayson Eller scored podiums during round two of the AMA ATV Motocross National Championship at South of the Border MX in Hamer, SC. Teammate Noah Mickelson was injured in a crash during the Pro Sport race and sat out the weekend.
The events were held at a new venue for the series. Designed primarily for dirt bikes, the tight nature of the circuit made passing difficult. Saturday was overcast with drizzle, but a downpour overnight made the early motos on Sunday muddy and slick.
Eller continued his breakout season in 450 A, finishing 3-2 in the motos for a second-place overall finish. The combination of Elka shocks and Maxxis Tires gave him a leg up on the competition. His continued consistency in the class places him second in points. "The track was super tight and it was hard to pass," said Eller.
"The way I was able to hit the corners with the side bite of the Maxxis Tires was awesome and the Elka Shocks were set up perfectly, and I was just killing the corners. On Sunday, it was muddy so I tried to get a good start and not eat roost the whole time. The start was pretty hairy with everyone sliding, but I came out third. I settled into second and rode smart. I'm just trying to stay consistent this year and take it one race at a time."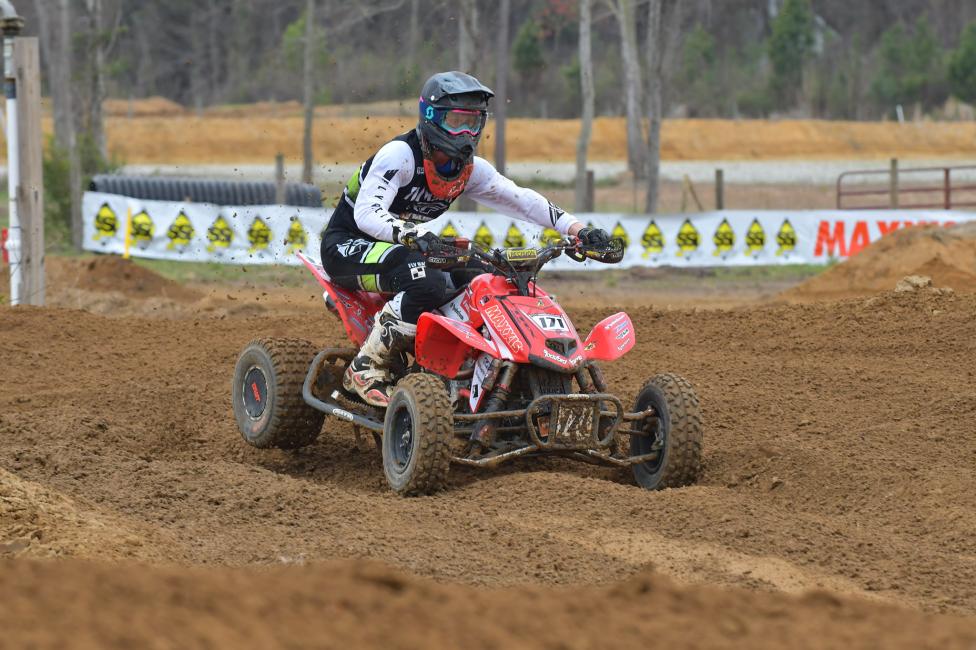 Eller made the jump to Pro Sport this season. He continues to grow in the class and is quickly gaining speed. He scored a 10-8 for a ninth-place overall finish.
"I had a rough first moto, but the second moto was better," said Eller. "The last two laps, things were really clicking and I picked up a lot of time. It's just a different pace; everyone is so much faster than A class. It's great to be in there and I think it will make me a lot faster."
Haedyn Mickelson is contesting his first year in Pro this season and he scored a top 10 on the merit of 10-11 moto finishes. The ninth-place overall is a huge accomplishment this early in the season.
"This is my first year in Pro and I'll definitely take ninth and move forward," said Mickelson. "I had decent speed and I felt OK. I'll take what I learned and build off of it."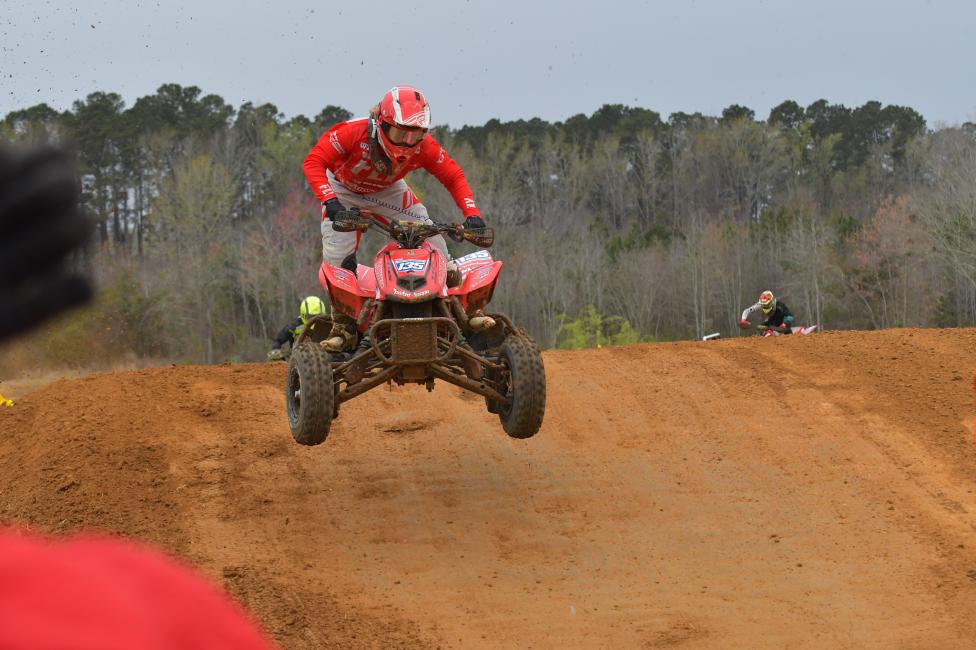 Mickelson had to contend with changing conditions for the two Pro-Am motos. The morning moto was run in muddy conditions, and the track dried out for the second moto. Mickelson took it in stride, finishing 4-4 for an overall third-place finish.
"The first Pro-Am moto was pretty nasty," said Mickelson. "I came out of the gate sixth, made a pass right off the bat and stayed behind third place. The last two laps, I charged, but I couldn't get past third. In the second moto, the track had dried out and it was a lot better. I came out of the start fourth and moved up to second. I got high on a berm and it cost me two positions. I'm pretty happy with third overall. I'm just trying to stay consistent and get on the box every single race. That will be the key to the championship."
Noah Mickelson was involved in a hard crash during in Pro Sport. After taking the holeshot, Mickelson landed on the side of a triple. He dislocated his shoulder, but hopes to be back in action for the next round in Texas. "I'm sore, but other than that I'm OK," said Mickelson. "It'll just take some time for me to recover."
The entire Rockford Fosgate/TiLube/Honda amateur team will be ready for the next round of ATV Motocross competition being held at Underground MX in Kemp, TX. That race is scheduled for April 14-15.