Kyler Lenz Motorsports Kicks off ATV Motocross Season
Time
Monday, March 19, 2018 | 8:45 AM
Kyler Lenz Motorsports Kicks off ATV Motocross Season
Kyler Lenz Motorsports • Daytona ATV Supercross Report
Kevin Lenz, Nick Moser and Sam Rowe kicked off the AMA ATV National Championship at Daytona International Speedway. They are racing for Kyler Lenz Motorsports, which was named in honor of the young racer who lost his life in a racing incident last July.
After losing their son, Kevin and Nicole Lenz wanted to do something to honor him in a way that gave back to racing. Kevin Lenz sat down with Rowe and Moser and came up with a plan to build the new team late last year and it came to fruition at the season opener in Daytona.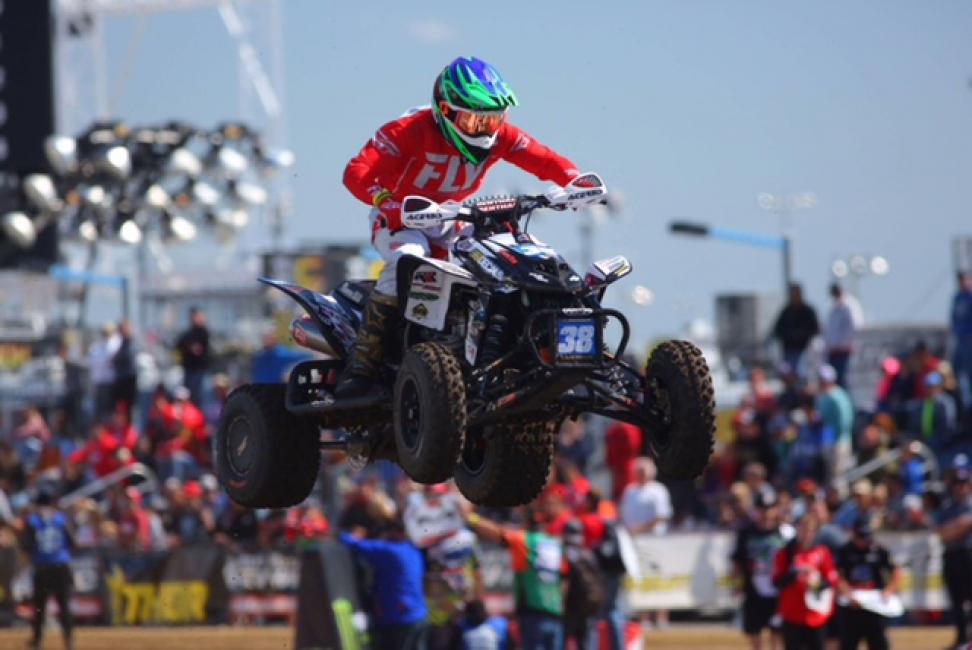 "Our plan is to grow the team over the next few years, win some championships and build this into a powerhouse ATV team," said Kevin Lenz. "Our goal this year is to go out there and have fun. We want to win a championship, but we want to have fun with good families, no drama, and just enjoy the sport. That's what the sport was intended for: to help each other and enjoy racing."
Kevin Lenz is making good on a promise he made to his late son last year. He had decided to come out of retirement this year, so he could race along with his son.
"I haven't done an outdoor race since I was 21 years old and that was back in the 250R days," said Lenz, who is racing in the 40C Class. "I decided to race this year to honor Kyler. It was something that he and I talked about. He wanted me to get back into riding and racing with him."
Moser, too, has come out of retirement after a two-year hiatus and is competing in the 25+ Class. After wrenching last season, he felt a need to honor Kyler Lenz and said he was privileged to get the chance this year.
"I wanted to get back on the bike and I was fortunate enough to meet Kevin and Kyler last year," said Moser. "They were looking for someone to race under his name and I really thought that was my calling."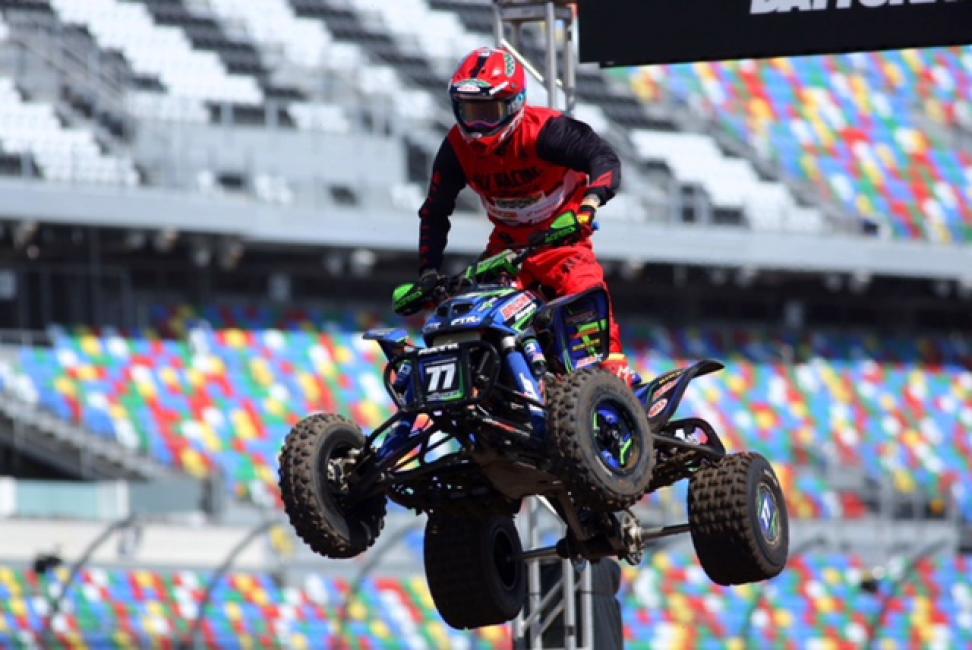 Moser proved he hadn't forgotten how to ride as he dominated the class. He set the fast time in practice, qualified first, won his heat, snagged the holeshot in the main and took the victory.
"I hadn't even sat on a gate in two years, and I came out with the holeshot, stayed consistent, rode smart and it worked out to my benefit," said Moser. "We had a great time with my family and with the Lenz family. The new Maxxis Tires hooked up great at the start and the PEP suspension worked great. I think I adjusted my low speed once. The tires hooked up the entire race."
Rowe is the team's Pro rider this season. After finishing third in his heat, Rowe was moving his way to the front when a mechanical issue took him out of contention just two laps from the finish. Rowe was pleased with his ride, though, and is looking forward to a competitive season.
"I got to know the Lenz family last season and I can't thank them enough," said Rowe. "They are really awesome people and this year is going to be a lot of fun. The first round went well and I rode well, even though we had a problem in the main."
Kyler Lenz Motorsports will return to ATV Motocross competition when the series heads to South of the Border in South Carolina for the second round of competition March 24-25. The team will be sporting matching Bell Helmets customized by Troy Lee Designs to honor Kyler Lenz.
Kyler Lenz Motorsports would like to thank its 2018 sponsors:
PEP, Maxxis Tires, Baldwin, Fly Racing, Hinson Clutches, Bell Helmets, MadCity Powersports, Rath Racing, Six5Design, Fourwerks Carbon, Renthal, JSRMotodesigns, Hetrick Racing, FTR Powersports, Troy Lee Designs, DP Brakes, Beringer Breaks, DWT, SunStar, Maximum Oils, Ssi Decals, JB Racing
Sam Rowe would like to thank his 2018 sponsors:
SSI Decals, Root River, Motowoz, JH Racing, Rath Racing, Napa, DT-1, DP Brakes, Sunstar, DWT, Pivitworks, Fly USA, 4werkscarbon, Yoshimura, JB Racing, Trimbles Cycle, Evans Coolant, Hinson, Midwest Wheelchair Ramp, Maxxis, Kyler Lenz Motorsports, Jeff Rastrelli land grading