TimeWednesday, August 16, 2017 | 11:35 AM
Please see below with a special update from Debi Bartosek with the 88 Live to Ride Foundation:
What an exciting and fun-filled weekend was had at Loretta's! There are so many people I need to thank for all their help and support with the benefit dinner; silent auction; live auction; bike raffle and 50/50 raffle (nothing like doing all our fundraising at one race...lol).
Let's start with the 70cc Pit bike raffle. HUGE shout out to Amanda Kimmy and her crew of youth riders - Noah, Halle and Camden Arnal; Chance, Clay and Ashlynn Kimmy; Brandon Lynch; Logan Peters; Lincoln and Waylon Tummel and Owen Ypma. They got us a great start on selling tickets at RedBud and then continued at Loretta's. Their efforts brought in $1,670 for 88 Live to Ride.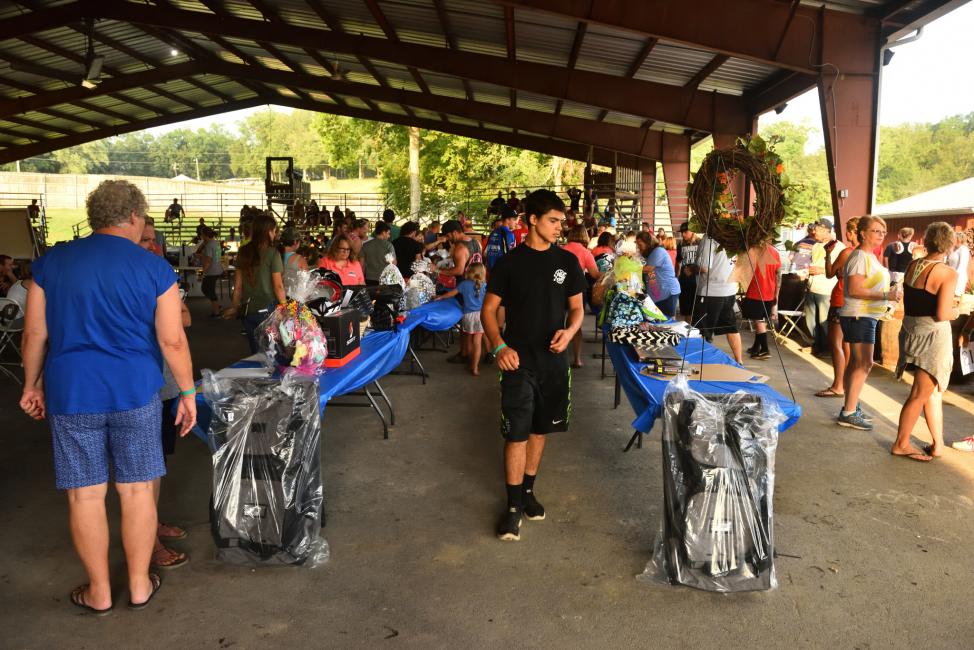 Gaging by the line, the benefit spaghetti dinner was as good as always. Having Brian and Connie O'Neill in charge and Root River Racing; Sandridge Food and Corrosion Specialties as sponsors is a recipe for success! Lisa Mack, Lisa Mickelson and Dave Stevens were in charge of keeping the spaghetti hot and ready. Ronnie Higgerson, Gage Scaletti, Jacob Stevens, Ryan Korody and Cody and Bryce Ford along with the Media Allstar team members worked the serving line making sure everyone got enough to eat. If I missed anyone who helped cook or serve, please know your participation is greatly appreciated and responsible for raising over $1,200!
Brandon O'Neill and Tyler Mack went above and beyond in selling 50/50 tickets throughout the pits! Chris Scaletti, Melissa Harsche, Kathy and Matt Orr had their hands filled between ripping tickets Brandon and Tyler brought back and selling tickets during the auction. Their awesome efforts contributed to the winner taking home $1,150 (sorry we didn't get the winner's name). And, yes, that means they actually raised $2,300 selling tickets.
Where would I be without the capable services of Robin Ford, Missy Guyer and Michele Hetrick…no job is too big for those three! They kept the Silent auction and Live auction registration and check out running smoothly. Thank you to DeeDee Scaletti, Stephanie Stevens, Amanda Kimmy and Linda McFarland for all your help filling in where needed. And, of course, thanks to the guys – John and Matt Orr, John and Brogan Guyer, Jon Ford, and Jeff Rastrelli for getting all the tables and auction items brought up to the pavilion and set up. Shout out to Jeremy Holbert and Justin Perkins, MX Sports, for making sure the pavilion was ready for us.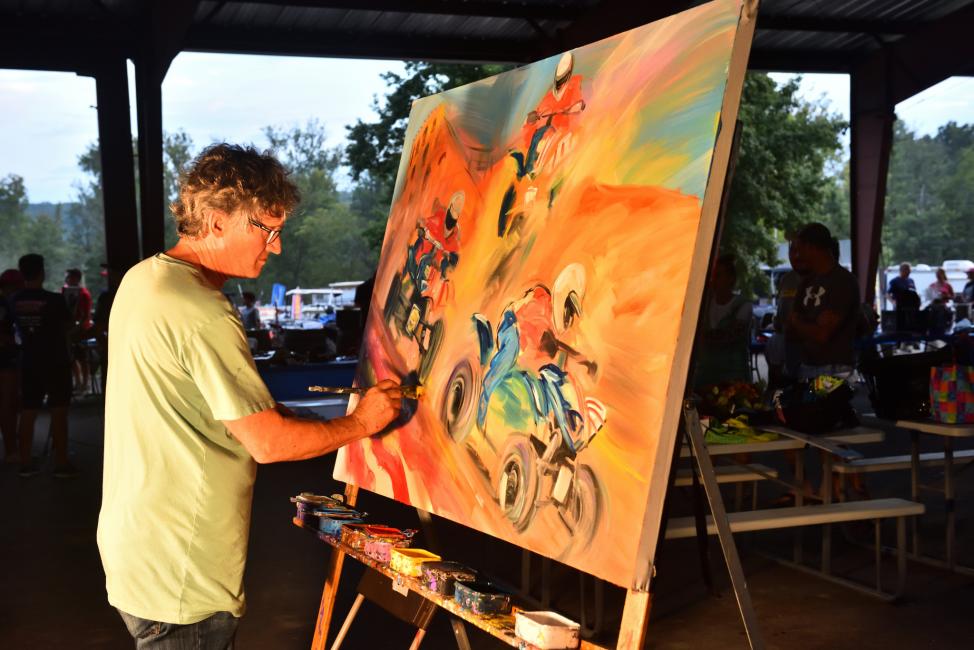 Bill Patterson's painting reflecting the three Team USA riders along with an American flag and the Colosseum in Italy was the big ticket item of the evening. It was amazing watching it come to life as he painted it during the auction. Bidding was intense and when it was all said and done Kevin Turpin was the lucky winner for $7,700!!
What a sweet surprise to have Dave & Stephanie Stevens (JSR Designs) along with all the Ford Bros. Racing team members present me with a hoodie with the 88 Live to Ride logo embroidered on the back during the auction. THANK YOU so much – it will keep me nice and cozy during the Pennsylvania winter!
How much fun was it watching Stan "Big Daddy" and Digital Dave work their magic on the crowd?! Those two could make a living doing stand-up comedy. They kept the ball rolling and we finished in record time this year!
From the bottom of my heart I say thank you…to everyone who donated, placed bids and volunteered. Your efforts raised over $38,000!! I am overcome with gratitude for your willingness to help keep Matt's memory alive thru 88 Live to Ride.