Chelsea Taylor
TimeThursday, June 15, 2017 | 3:35 PM
FOR IMMEDIATE RELEASE
Chelsea Taylor
(304) 284-0101
[email protected]
Joel Hetrick Aims to Claim the Red Number Plate This Saturday in Illinois
Sunset Ridge MX Hosts Round 6 of the Wiseco ATVMX National Championship
MORGANTOWN, W.Va. (June 15, 2017) – Maxxis/Elka/Liquid Wrench/Honda's Joel Hetrick travels to Walnut, Illinois after two back-to-back wins in the Wiseco ATV Motocross National Championship (ATVMX) presented by CST Tires, an AMA National Championship. Most recently, Hetrick was able to cut the gap in the championship standings to only seven points.
Hetrick leads the way into the Sunset Ridge ATVMX National, this Saturday, June 17, after a big win. With a 1-1 moto score from the previous round in Tennessee, Hetrick has the opportunity to take the red number plate and the lead in the fight for the title after this weekend's race. After being the runner-up for the past couple of years, Hetrick is more ready now than ever.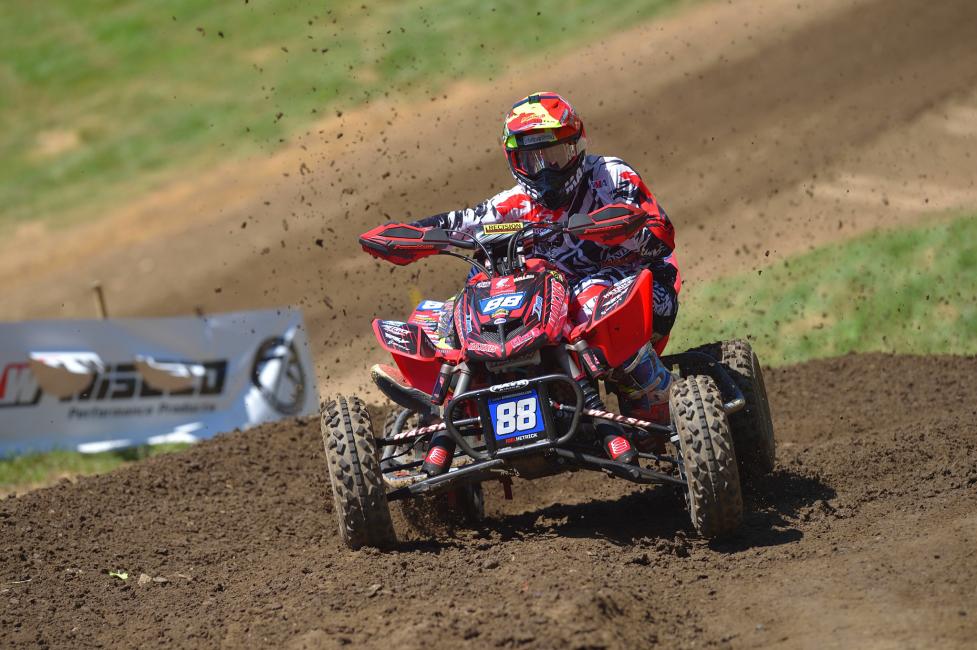 Chad Wienen will be looking to challenge Hetrick and keep the red plate on his Wienen Motorsports/SSi Decals/Walsh Racecraft/Yamaha/Maxxis/7240-backed machine. The defending champion resides a mere two hours away from Sunset Ridge MX Park and will be eager to return to the center of the box on his home turf. Wienen's friends and family members are set to turn out in great numbers and make plenty of noise for the local hero as he looks for revenge, after Hetrick took the win at last year's Sunset Ridge National. Another rider to keep an eye on this weekend is JB Racing/Root River Racing's Jeffrey Rastrelli. After being the runner-up last round, Rastrelli has his eyes set on the top spot of the box.
Root River Racing/CST Tires/Pro Motorsports' Thomas Brown moves into this weekend ranked fourth. With four top-five finishes behind him, Brown has been one of the most consistent competitors thus far in the season. After running upfront multiple laps this season, Brown has still yet to capture a moto win and will look to do just that this Saturday.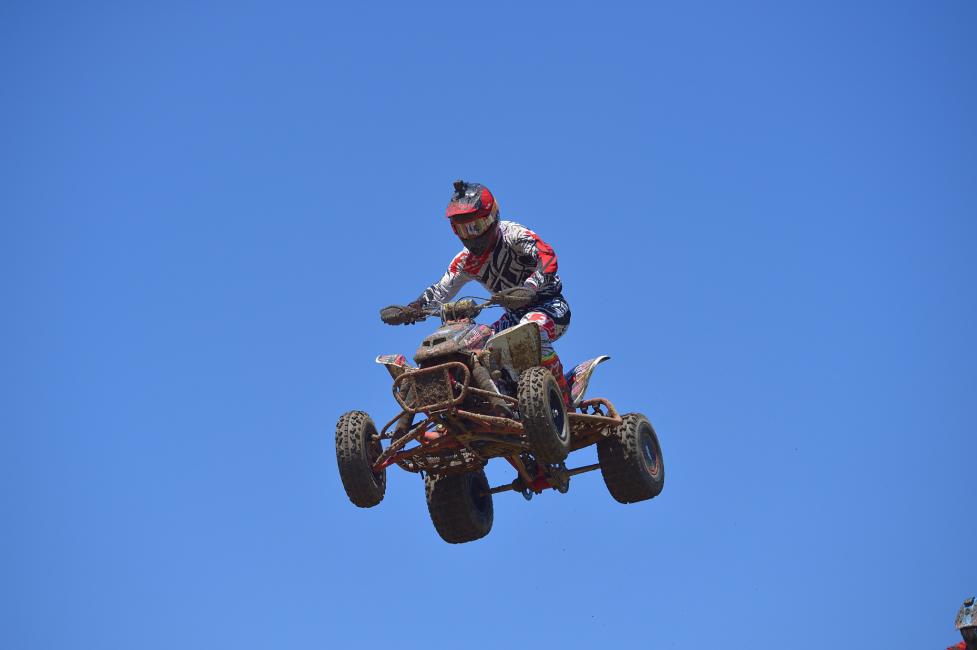 Another rider who is still searching for a podium finish is GennUSA Racing's Nick Gennusa. Gennusa finished fourth overall at last year's Sunset Ridge National, but he has been putting in even better results this year. Gennusa continues to push through proving that he belongs in the elite group of professional ATVMX racers.
After finishing just off the box two weeks ago in Tennessee, Baldwin Motorsports/Ford Brother's Racing/Root River Racing's Ronnie Higgerson is eager to earn his first podium of the season. Root River Racing's Josh Upperman continued his search for a podium position as well.
Walsh Racecraft/Honda's Parker Wewerka, continues to hold the eighth place position in the points standings, followed by Ford Brother's Racing/Solo Pilot's Westley Wolfe and Koster Racing's Brett Musick.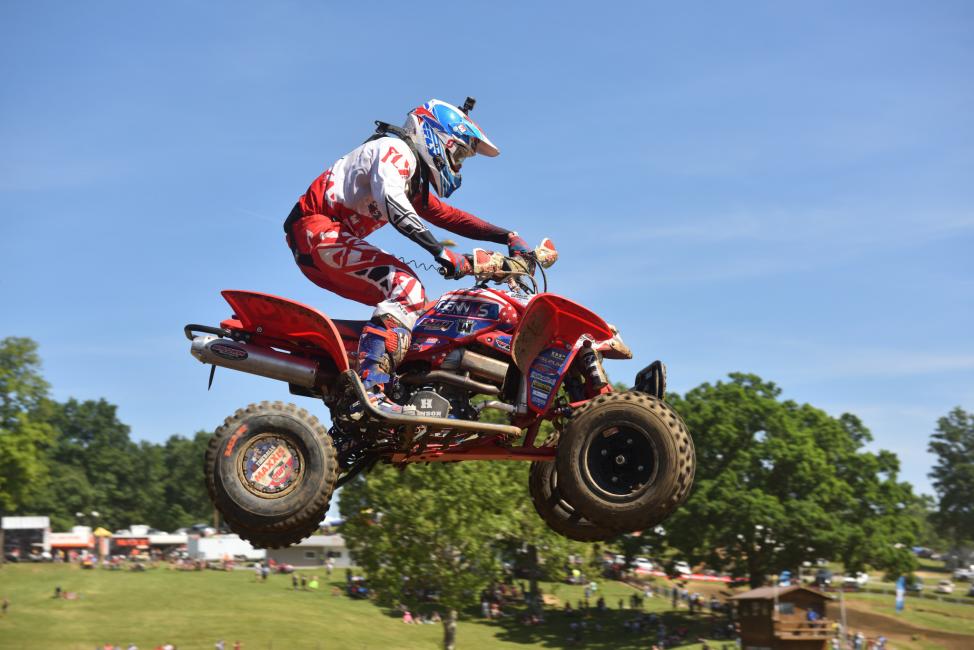 Saturday's race schedule is as follows: practice at 10 a.m. followed by a timed qualifying session at 11:30 a.m. Pro motos are at 2 and 4 p.m. with an autograph session taking place at 4:30 p.m.
For a complete schedule of the weekend's activities, please visit the Sunset Ridge ATV National event page on the series website by clicking HERE.
Saturday spectator passes run $20 for adults and $10 for children (6-11), with kids five and under getting in for free. Each pass includes pro pit access and pro autographs at no additional charge.
Amateur racing will take place throughout the weekend alongside the AMA Pro class, and local riders are invited and encouraged to compete in the event, as ATVMX offers classes for riders of all skill and experience levels. The amateur race entry fee is only $50 and riders can sign up at the event. To learn more about ATVMX racing, please refer to the ATVMX101 webpage. Pre-registration is also available HERE.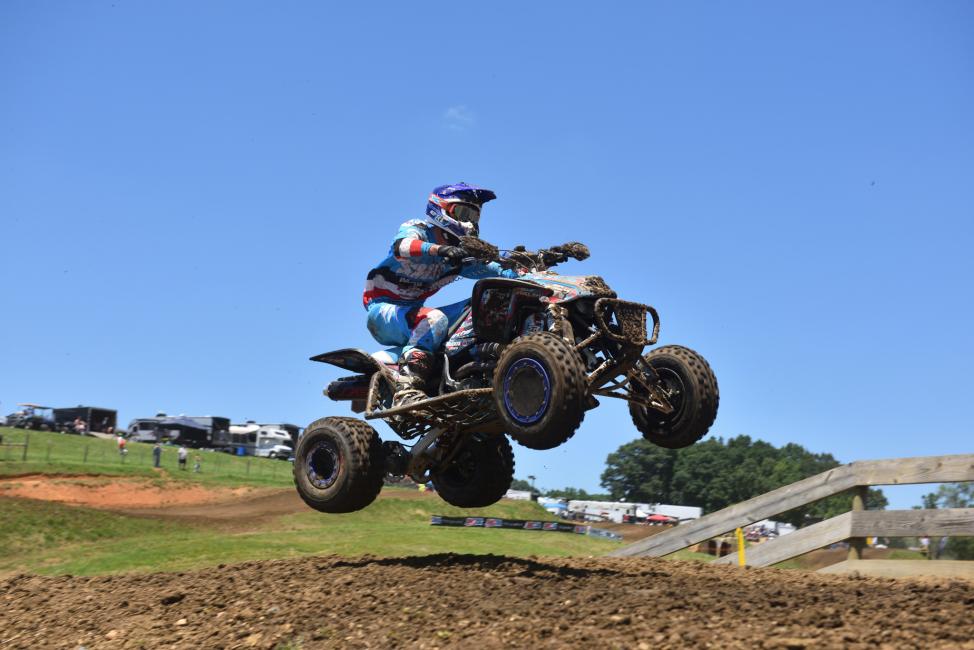 Local racers expected to compete this weekend will be: Chad Wienen (Pro), Ronnie Higgerson (Pro), Zach Kaczmarzyk (Pro/Pro-Am), Kelsey Dyer (WMX), Quentin Ayres (Open C/Production C/450 C), Jeremy Raupp (Pro Sport/450 A), Timothy Schultz (Pro Sport/Junior 25+), Brandon Cesaroni (College 16-24/Production A), brothers Eli (Open B/Production B) and Payden Lingle (Pro-Am/Pro Sport), Lillian Plaza (50 Open 4-8/50 CVT 4-8), Drake Koelling (Pro-Am/Pro Sport), Maximus Rumsey (90 Shifter 8-11/70 Shifter 6-11), Landon Corn (70 Automatic 6-11/70 Shifter 6-11), Kevin Pocrnich (Senior 40+), Jason Jackson (Senior 40+, Senior 40+ B) and Logann Mayfield (Girls 8-13).
In addition to the racing action this weekend, Sunset Ridge MX Park will also host their seventh annual Susan G. Komen Track Walk for breast cancer awareness which has raised $49,617 since 2011 for the Quad Cities and Memorial Affiliate. The walk will begin at 5 p.m. on Friday, June 16, at the conclusion of the practice sessions. The cost is $25 and the first 200 participants will receive a t-shirt and gift bag. To register, please visit rider registration at the track. Local participants who come out for the walk on Friday will receive a half-price coupon to return to watch the world's fastest ATV races converge on the exact same track on Saturday, June 18.
For more information on the 2017 Wiseco ATV Motocross National Championship, visit the official series website at www.atvmotocross.com. Join the conversation on the series Facebook page, follow on Twitter and Instagram, and be sure to always hashtag #ATVMX.
Previous Round Results and Points Standings
Muddy Creek Raceway
Blountville, Tennessee
Round 5 of 10
Saturday, June 3
2017 AMA Pro Class Event Results:
Joel Hetrick (1-1)
Jeffrey Rastrelli (3-2)
Chad Wienen (2-3)
Ronnie Higgerson (5-4)
Nick Gennusa (6-5)
Thomas Brown (4-8)
Parker Wewerka (9-6)
Josh Upperman (8-7)
Westley Wolfe (7-11)
Sam Rowe (11-9)
Overall National Championship Standings:
Chad Wienen (208)
Joel Hetrick (201)
Jeffrey Rastrelli (164)
Thomas Brown (162)
Nick Gennusa (153)
Ronnie Higgerson (140)
Josh Upperman (127)
Parker Wewerka (121)
Westley Wolfe (92)
Brett Musick (87)
SSi Decals Holeshot Award Standings:
Joel Hetrick (9)
Cole Sepesi (2)
Sam Rowe (2)
Chad Wienen (1)
ATVriders.com Top Qualifier Award Standings:
Joel Hetrick (3)
Chad Wienen (2)
About the Wiseco ATV Motocross National Championship:
The Wiseco ATV Motocross National Championship presented by CST Tires, an AMA National Championship, is the nation's premier amateur and professional ATV motocross series, hosted at top motocross facilities nationwide. The 10-round series features the Nation's best racers, teams and sponsors, and is America's largest and longest-running ATV national motocross program. Since 1985, the series continues to expand and produce top talent from the amateur ranks, while premiering the professional class. For more information, please visit www.atvmotocross.com.
About the American Motorcyclist Association:
Founded in 1924, the AMA is a not-for-profit member-based association whose mission is to promote the motorcycle lifestyle and protect the future of motorcycling. As the world's largest motorcycling rights and event sanctioning organization, the AMA advocates for riders' interests at all levels of government and sanctions thousands of competition and recreational events every year. The AMA also provides money-saving discounts on products and services for its members. Through the AMA Motorcycle Hall of Fame in Pickerington, Ohio, the AMA honors the heroes and heritage of motorcycling. For more information, visit www.americanmotorcyclist.com. Not a member? Join the AMA today: www.americanmotorcyclist.com/membership/join.
-MXS-