Wienen Goes 1-2 at Ironman
Time
Thursday, May 18, 2017 | 10:15 AM
This past weekend the AMA ATV MX Pro National Championship took to legendary Ironman Raceway in Crawfordsville, Indiana for the fourth round of racing. Wienen Motorsports' Chad Wienen finished 1-2 for the day and finished second overall.
Wienen started off the race day by grabbing the fastest qualifier in morning practice.
Wienen came out of the first turn for moto 1 in second place right behind the rider in first. Wienen continued to pressure the other rider and just past the halfway point in the moto, Wienen was able to make a pass for the lead and went on to take the first moto win.
"We had some good battles in moto 1 and I was pumped to be able to come out with the first win of the day. I can't thank my team enough for all of their hard work and support."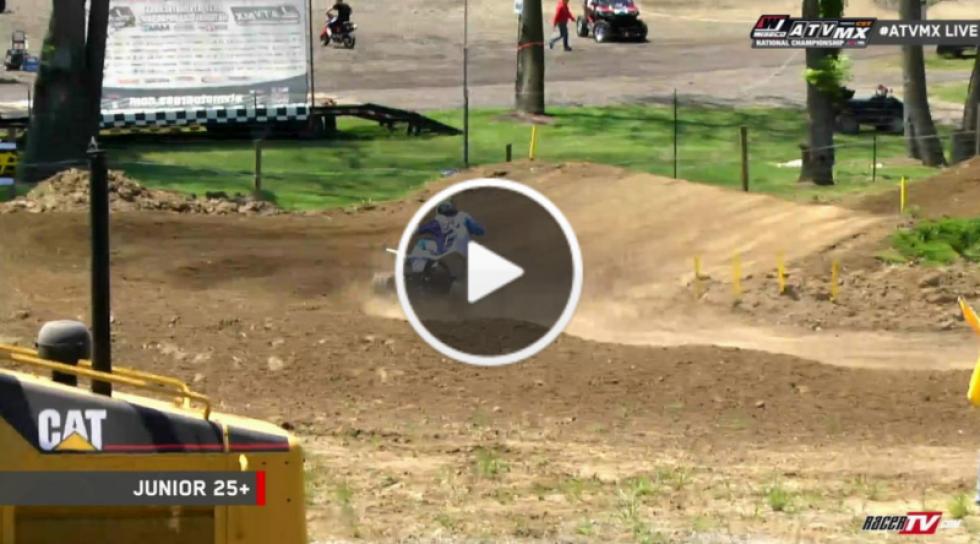 As the gate dropped in moto 2, the scenario played out similar as moto 1. Wienen came out of the first turn in second but in the first few corners was passed and then sat in the third place position. It took Wienen some time but he was able to pass for second just after the halfway point. By that time, Wienen was over 5 seconds behind the rider up front. Wienen went on to take second in moto 2.
"It took me a while to get going in moto 2 and once I was able to make the pass back into second place the rider out in first already had a sizeable lead. I'm still happy with the results of the weekend going 1-2 but am looking forward to the next race in Tennessee in hopes to get back to the top of the podium." Said Wienen.
Going 1-2 on the day Wienen did not gain or loose any points in the championship standings and still remains 15 points ahead of the rest of the field going into Round 5 at Muddy Creek in Blountville, Tennessee on June 3.