Chelsea Taylor
TimeFriday, April 14, 2017 | 11:50 AM
The world's fastest ATV racers are set to travel to Tallassee, Alabama for the second annual Monster Mountain ATV National this Saturday, April 15, for the third round of the 2017 Wiseco ATV Motocross National Championship (ATVMX) presented by CST Tires, an AMA National Championship.
After last year's intense battle for the overall win at the iconic Monster Mountain MX Park, the groundwork has been laid for another exciting race this weekend. As Wienen Motorsports/SSi Decals/Walsh Racecraft/Yamaha/Maxxis/7240's Chad Wienen has command of the points lead, Maxxis/Elka/Liquid Wrench/Honda-backed Joel Hetrick is looking to change that. Wienen comes into this round with two consecutive wins behind him and will aim to score a pair of first place moto finishes in order to extend his points lead for the National Championship.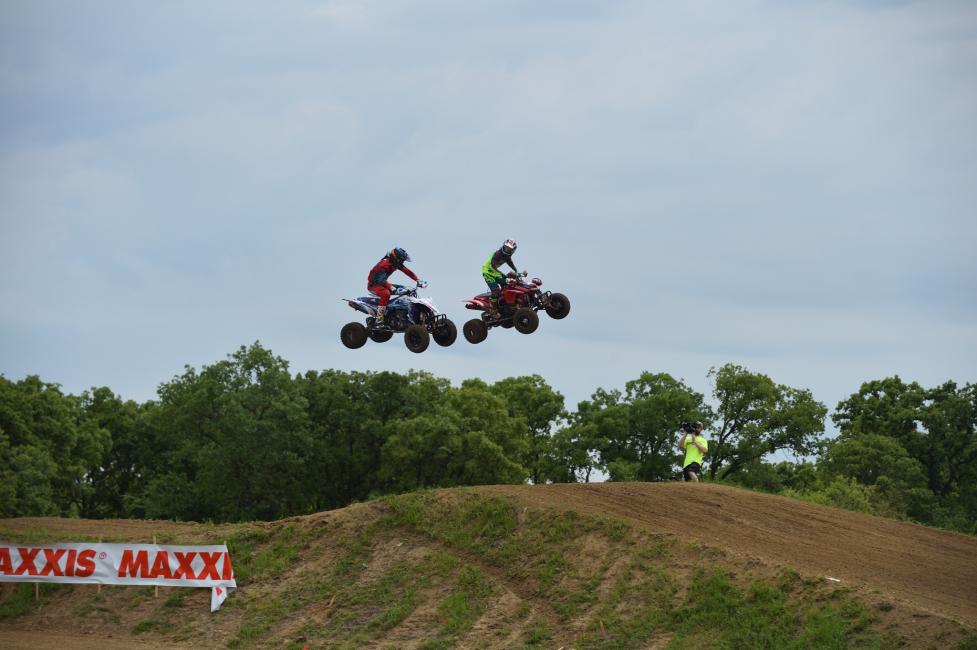 Although Hetrick hast yet to win a race, the runner-up has maintained consistent results where he has not finished off the podium thus far, even after a wreck in the main event at the ATV Supercross. It has also been apparent that Hetrick has been putting in valuable practice hours as he also leads the way in the holeshot standings. Hetrick heads into Monster Mountain eager to stand in the middle of the box for the first time this season.
Root River Racing/CST Tires-backed Thomas Brown will ultimately be a rider to keep an eye on this weekend. Currently ranked third, Brown has shown impressive skill and drive in the first two rounds. With a stand-out performance just two weeks ago where he landed a second-place finish, Brown will aim to repeat his success this Saturday.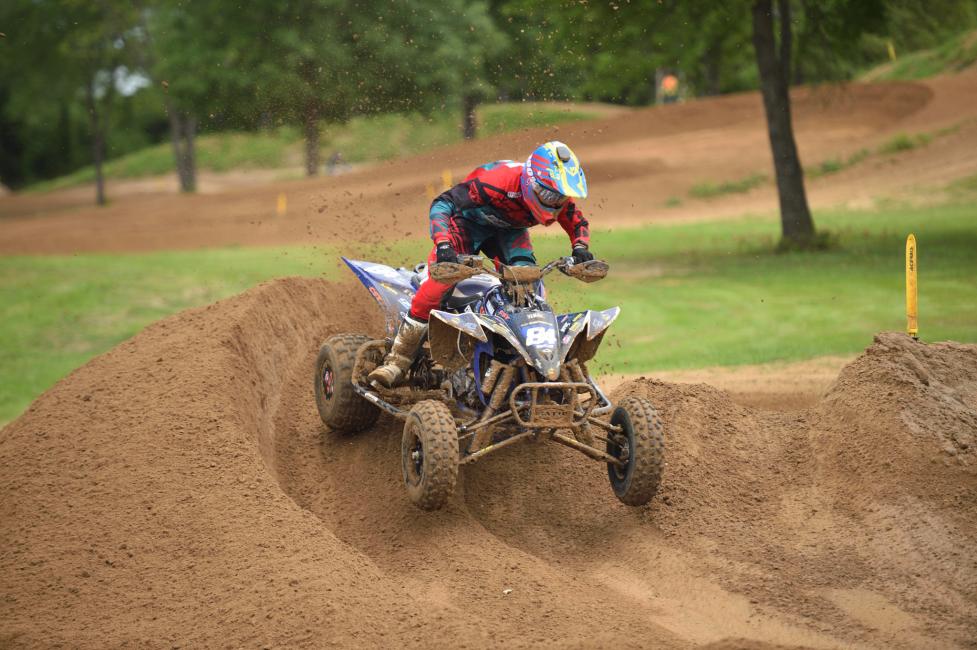 Brown may feel the pressure from GennUSA Racing's Nick Gennusa who has spent the past few races proving he has the speed needed to contend for his first overall podium. The New Jersey native spent much of the off-season training in Texas, which could pay off this weekend. With the forecast calling for the highest temperatures the racers have witnessed thus far, Gennusa will utilize his practice sessions to make his way on the box.
Root River Racing's Josh Upperman has a string of good finishes behind him where he has yet to finish outside the top ten. Upperman is known for excelling on tracks that are similar to Monster Mountain and will look to use that as momentum for another solid finish this Saturday.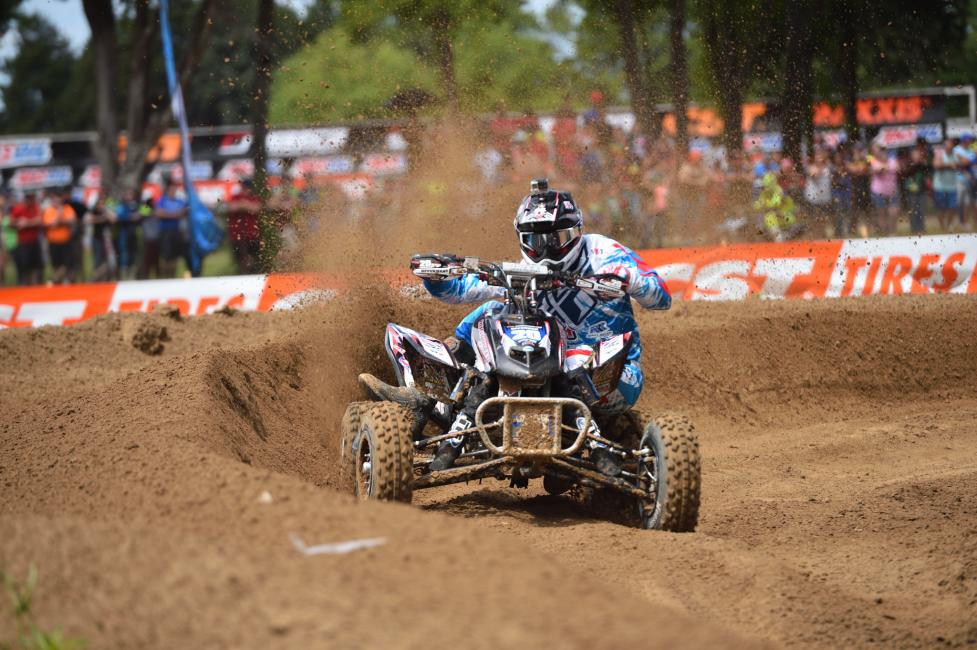 JB Racing/Root River Racing's Jeffrey Rastrelli just missed the overall podium with his fourth-place finish at the previous round in Texas. Rastrelli will be looking to redeem himself this Saturday as he attempts to make his first podium appearance of the season.
Savage Motorsports/Maxxis/Walsh Racecraft/Elka Suspension/BCS Performance's Ronnie Higgerson favors the high speeds and large jumps at Monster Mountain and will be busy fending off Walsh Racecraft/Honda's Parker Wewereka who sits in eighth in points behind Higgerson.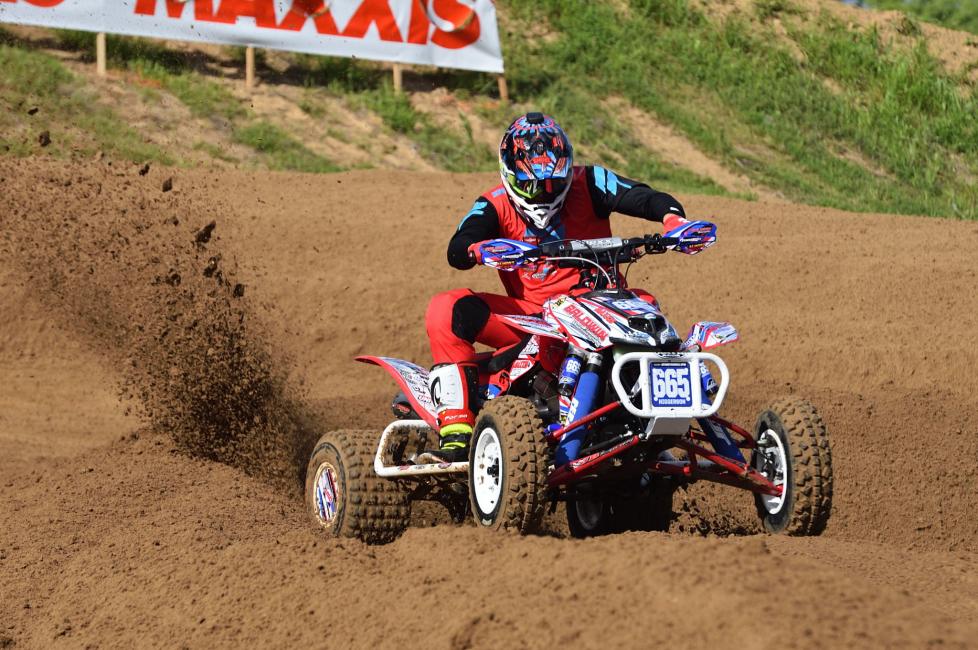 AMPED Vossman Motorsports' Sam Rowe and Root River Racing's Dylan Tremellen head into Alabama ranked ninth and tenth overall, and will both be aiming to improve their past results as the ATVMX series travels to Monster Mountain MX Park.
Saturday's race schedule is as follows: practice at 10 a.m. followed by a timed qualifying session at 11:30 a.m. Pro motos are at 2 and 4 p.m. with an autograph session taking place at 4:30 p.m.
Saturday spectator passes run $20 for adults and $10 for children (6-11), with kids five and under getting in for free. Each pass includes pro pit access and pro autographs at no additional charge.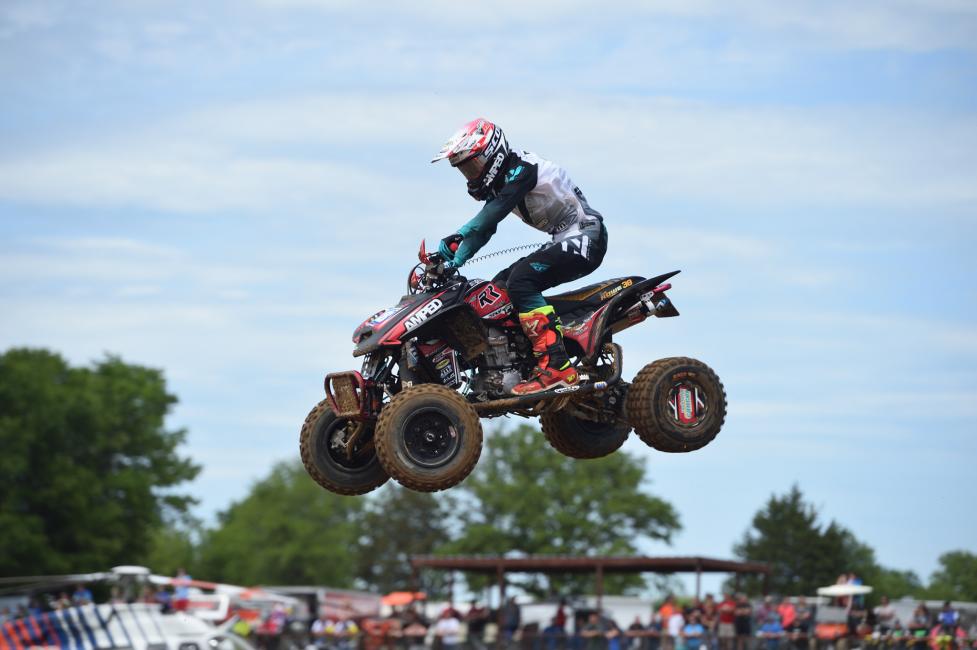 Amateur racing will take place throughout the weekend alongside the AMA Pro class, and local riders are invited and encouraged to compete in the event, as ATVMX offers classes for riders of all skill and experience levels. The amateur race entry fee is only $50 and riders can sign up at the event. To learn more about ATVMX racing, please visit the ATVMX101 webpage.
For more information on the 2017 Wiseco ATV Motocross National Championship, visit the official series website at www.atvmotocross.com. Join the conversation on the series Facebook page, follow on Twitter and Instagram, and be sure to always hashtag #ATVMX.
Previous Round Results and Points Standings
Underground MX Park
Kemp, Texas
Round 2 of 11
Saturday, April 1
2017 AMA Pro Class Event Results:
Chad Wienen (YAM) 1-2
Thomas Brown (YAM) 2-3
Joel Hetrick (HON) 5-1
Jeffrey Rastrelli (HON) 3-4
Nick Gennusa (HON) 4-5
Ronnie Higgerson (HON) 7-6
Josh Upperman (HON) 6-7
Parker Wewerka (HON) 8-8
Sam Rowe (HON) 9-9
Dylan Tremellen (HON) 10-12
Overall National Championship Standings:
Chad Wienen (72)
Joel Hetrick (63)
Thomas Brown (62)
Nick Gennusa (52)
Josh Upperman (45)
Jeffrey Rastrelli (44)
Ronnie Higgerson (43)
Parker Wewerka (41)
Sam Rowe (35)
Dylan Tremellen (29)
SSi Decals Holeshot Award Standings:
Joel Hetrick (3)
Chad Wienen (1)
ATVriders.com Top Qualifier Award Standings:
Chad Wienen (1)
Joel Hetrick (1)