Rodney Tomblin
TimeWednesday, April 12, 2017 | 4:50 PM
The second round of the 2017 Wiseco ATV Motocross National Championship Series, presented by CST Tires, is set to go this weekend at the newest stop on the tour in Alabama at the renowned Monster Mountain MX in Tallassee, Alabama. Last year's inaugural running of this event brought a lot of excitement to the schedule even though it was a little later last year, but it seems that it will bring a new element of excitement to the lineup this year. It should also bring greater racing as round one for the amateur classes brought the storm, and now it is time for some heat.
The Easter Holiday is also coming up this weekend and though many may be missing a number of the traditions you may spend with your family, I am sure there are plenty of team dinners and such being planned. I know one tradition that is on tap for the ATV Racin' Nation is an Easter Egg hunt. I spoke with Heather Thatcher and she said she was organizing a hunt for the kids and wanted to let folks know. I am sure if you would like to help you can contact her on Facebook and work out the details. And as far as the details, we will let you know at the track this weekend when and where and such. So kids get ready and team owners I am sure are already scrambling to help make it a grand time.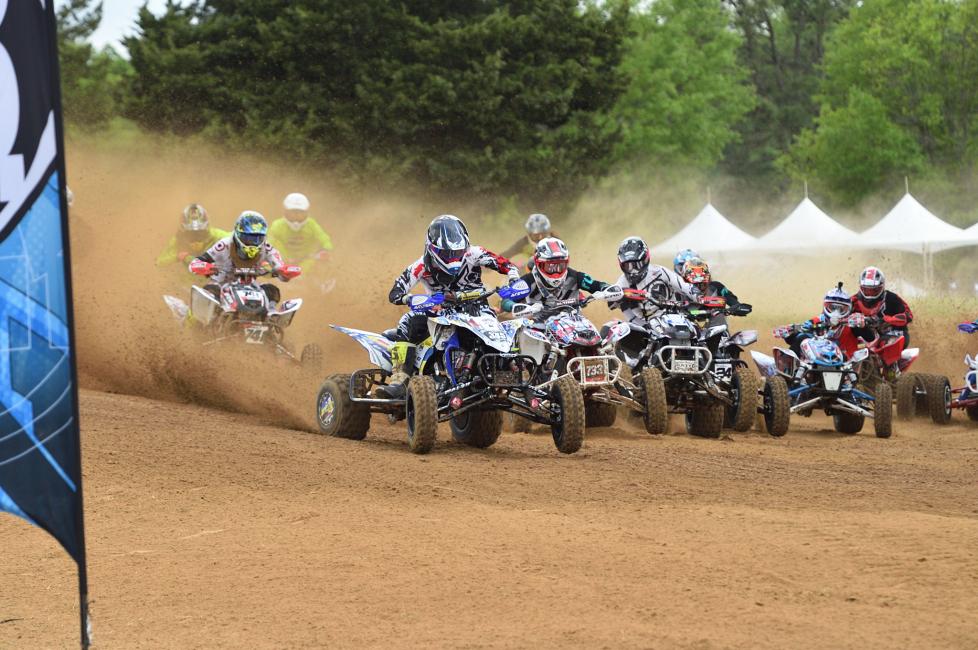 As far as AMA Pro ATV things are concerned, it looks like everyone is geared and ready to go. The battles should be off the charts again, and to try and imagine what this weekend will bring is really a hard task to undertake. Some of the obvious things are that you can expect are a great battle and a possible surprise that may shake things up a bit. The possibilities are endless, and with the competition field being so deep the likelihood is greater than it has ever been.
Everyone will be watching Joel and Chad, but the spoiler(s) may come from Jeffery Rastrelli who is looking for big redemptions from he first two rounds. Jeffery has reached a point in his career where he is not happy with a good finish or even a podium. Jeffery wants to win and that's all there is to it. He is even in a better position to make it happen with the support that he has garnered in the past couple of seasons.
On top of having Rastrelli looking for redemption there is the return of the competitive and focused Thomas Brown. Brown by his own rights is looking to start taking wins. The program switch for Brown may be the turning point for him as he has already shown stronger and more consistent results in the first two rounds of pro racing. Thomas is happy with podiums but he too is getting hungry to get on top and take things to new levels.
Josh Upperman is not one to leave out either. Uppy has shown vast improvements in his efforts this season. What looked liked a fading away Josh Upperman only a year ago is now looking like the hungry competitor everyone remembers him to be. He scored great at Daytona and at Underground MX he still showed signs of the speed and desire to move forward in the rankings. A good start for this rider could yield big things and may put a real spin on the championship this season if he can get the ball rolling.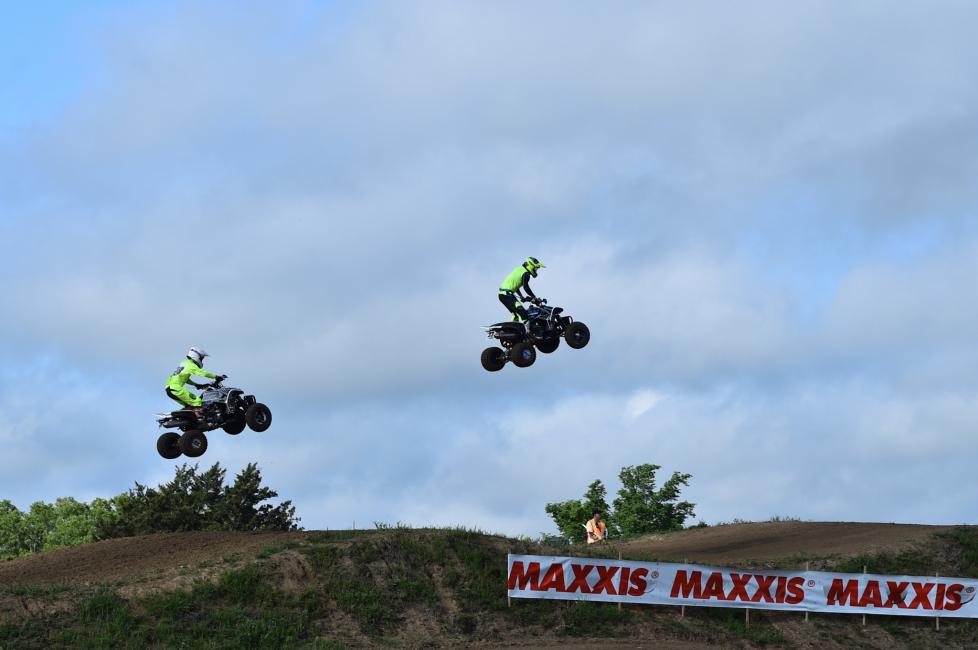 Then there is Nick Gennusa. Whether you want to recognize it or not, this young Jersey Boy is the real deal it appears. He continues to back up everything he has ever achieved and is hanging tough with the best of them. He switched brands from Yamaha to Honda in the off-season and actually appears to be even faster riding red. Reports are that he should be battling for podiums by mid season if not before. His progression level seems to be advancing at a rapid pace and being able to do so on a new machine could be the key he was looking for to be the threat many have deemed him.
The amateur side of things will again boil over. The youth and age classes have their own excitement brewing as the competition field is the fiercest I have ever seen it in a class-by-class breakdown. The classes to watch will likely be the A's and Pro Sport again this week. However the B class field should bring its own brand of crazy this weekend as right now Brogan Guyer seems to be the one to beat but new players will be throwing their hats in the ring too. As well in the A classes Sky Volkamer will be one to watch. Sky had some class issues in Texas that I think were straightened out but he will be a major threat in whatever class he ends of settling into.
That'll do it for me for now. I am trying to get taxes wrapped up, a rental car secured and minute to breathe before I roll out for Monster Mountain. Let's check in with Gloop's Loop and with Ken "photo-sniper" Hill. Till next time, God Bless Your Heart and All Your Vital Organs.
In The Loop with Gloop: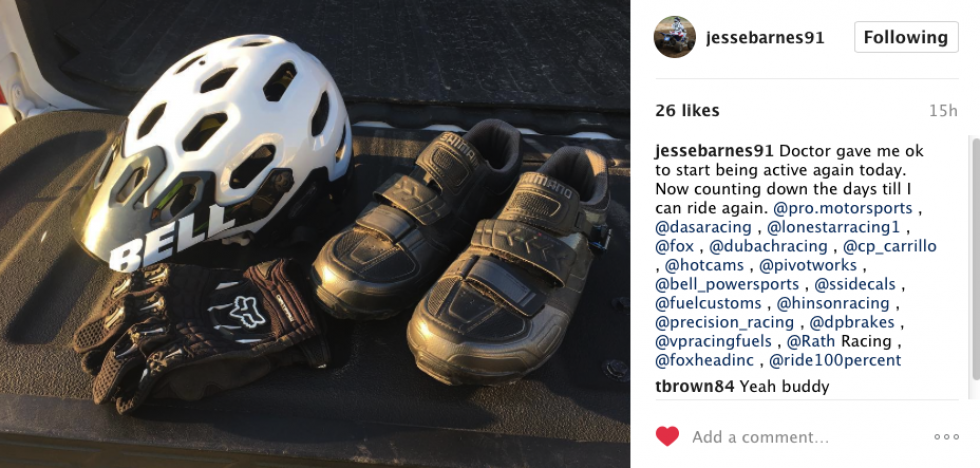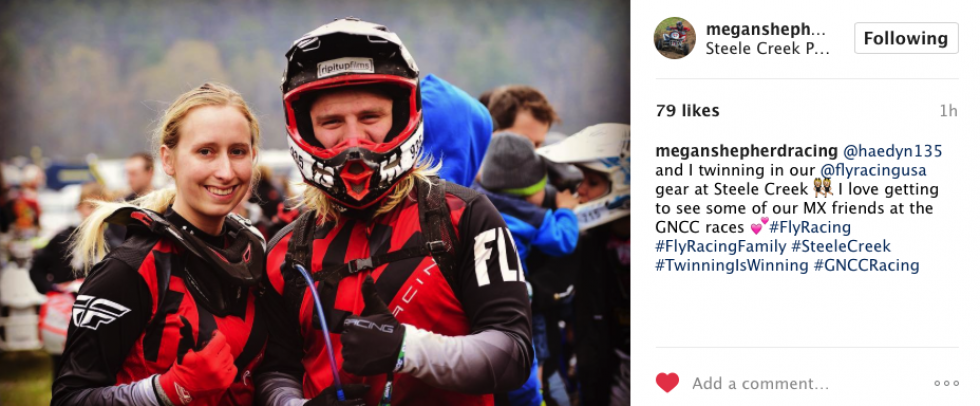 Keeping up with Ken Hill:
So it is off to Alabama for another round of ATVMX action as the series hits Monster Mountain MX. Now last year all I heard was great things and while I was not able to attend, the images and RacerTV shows sure made me wish I had been able to. Everything seemed perfect from the weather, to the track, to the action that looked impressive! I can only hope this year I get to enjoy those same things only in person! With the competition off the chain already one can only assume that what we will be treated to at this coming round may be something just shy of insane. Wienen, Hetrick, Brown and Rastrelli all poised to unleash it once again and I am sure the racing will be everything we are coming to expect. This could be a round where we see a few other riders step up and challenge for a podium so who really knows what will happen!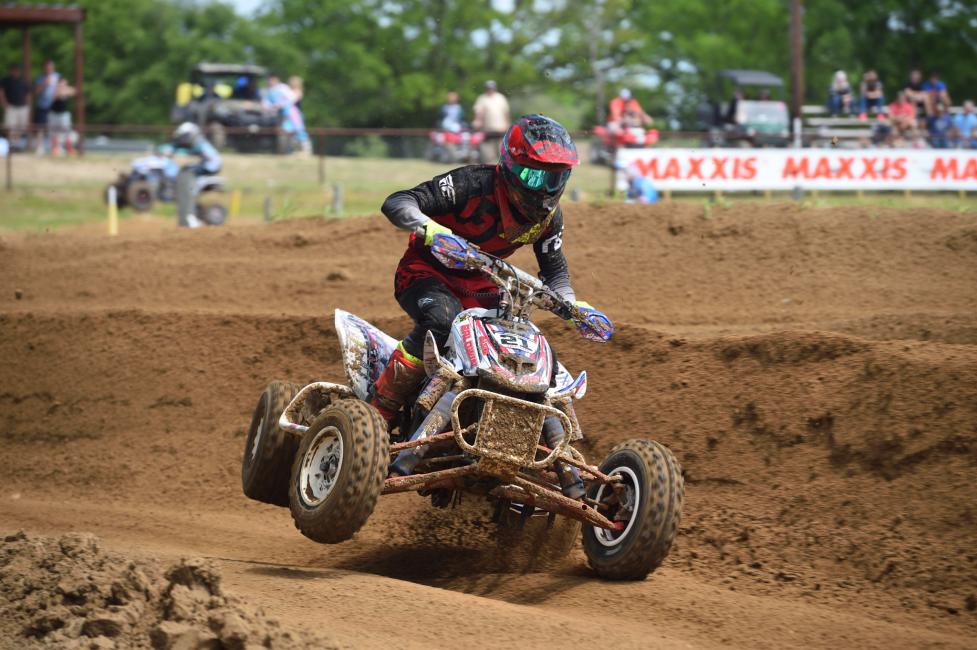 The pro's aside, the stories coming out of the last round at Underground MX were great. I was tagged in several posts and all reflected good racing even if the results were not what they were after or the overall vibe was good even if we got cut a day short due to that tremendous rainfall. The overall impression I got from reading posts on social media throughout the classes was really positive and good, so that is a very good thing for all of us and our sponsors. I am sure some of you had a crappy weekend but in the big picture it appears it was a great success, which makes me happy, and I hope we can continue this through the season. A ton of hard work goes into all of this from every angle and to have a black cloud over an event or angst throughout the weekend just doesn't do you all justice so lets try and keep the positive juju flowing!
That's all from em this week. To be honest I am so slammed with work and so short on time that it is a wonder I was able to even get this out.me would like to say the wok load will lighten up but that isn't happening anytime soon but I know the vast majority of you are in the same boat! So remember to take a few minutes to enjoy your family and friends before the hustle of this life overwhelms us all again. Be safe in your travels and God bless you all!