Vechery Racing Race Report from Unadilla MX
Time
Thursday, July 16, 2015 | 10:20 AM
Vechery Racing/Never Sleep Designs' Ronnie Higgerson came home with a sixth place finish at Unadilla MX - New Berlin, NY this past weekend at round eight of the Mt. Dew AMA ATV motocross series.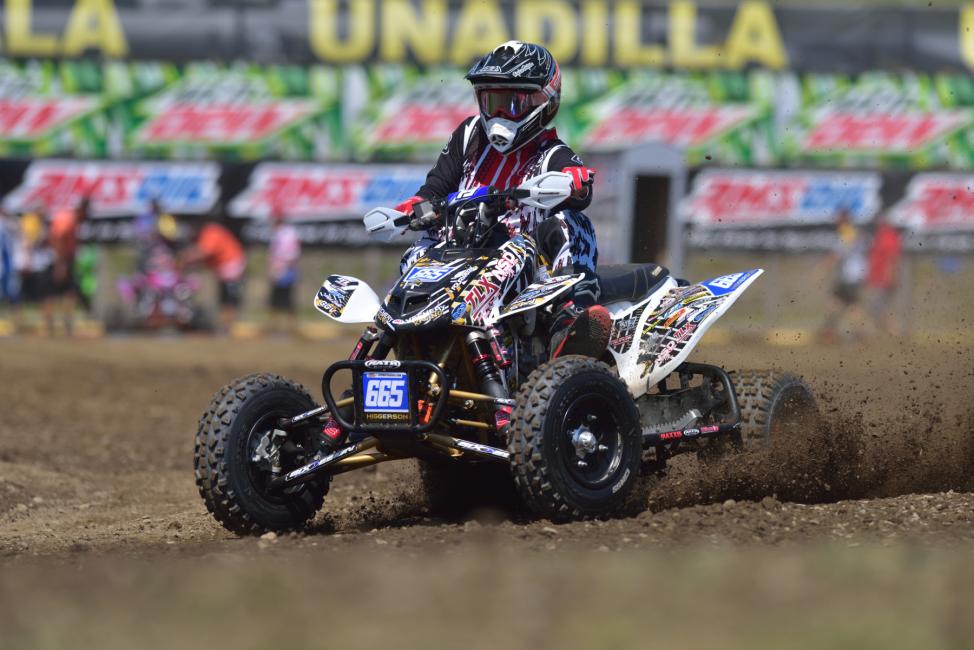 After a fast and furious start to the season the past three rounds have been a bit of a letdown for the #665 of Ronnie Higgerson as bad weather and mechanical issues forced the rider out of his normal top six finishing position. After the Minnesota round the whole Vechery team regrouped and addressed the mechanical issues from the previous races. A rejuvenated Higgerson was able to take two back of the pack starts and turn them into a sixth place overall finish. The second moto of the day was most impressive for the Illinois native as he was able to take his Elka Suspension/Six 5 Design Honda on the rough track and make numerous passes on the last two laps to finish fifth for the moto. "We finally turned our luck around this weekend. For the past three rounds we have been plagued with a quad that like to just shut off when it felt like it. I had two great motos and had to work my butt off for them but hard work pays off. It feels great to have the momentum rolling again. Time to finish this season stronger than ever! Thanks to my team/friends/family for all your support, couldn't do it without all of you," exclaimed Higgerson.
Casey Martin was unable to make this round in New York as a work engagement kept him from making the trip from Kentucky to New York. Look for Casey to return at Red Bud.
Vechery Racing/Never Sleep Designs Satellite support rider Alex Pafford would return to racing this weekend after a wrist injury has kept him sidelined for the better part of the summer. Alex would go onto finish third in School Boy Sr. and fifth overall in Youth All Star. Youth rider Tristan Evans is one to keep an eye on as he went on to compete again in four classes taking home a first, two fourths, and 15th place overall finishes.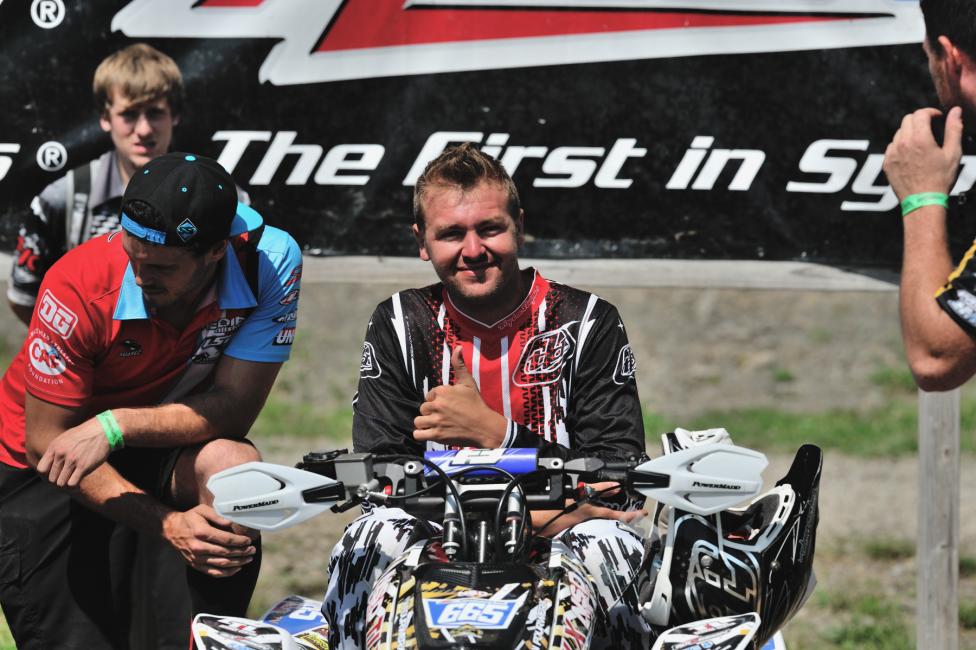 Team owners Scott and Gloria Vechery would ask everyone to keep team rider Bryce Barber in their thoughts and prayers. Bryce would take a nasty spill this weekend and would find himself in the hospital for a few days. Bryce has two broken vertebrae but is expected to make a full recovery.
Vechery Racing heads to Rd 8 of the Mountain Dew ATV MX National Championship at RedBud MX - Buchanan, MI on July 25th and 26th. Be sure to follow Vechery Racing on Twitter and Instagram as well as Facebook for all of the team updates and results.
Vechery Racing would like to thank their sponsors for their continued support: TLX Transport Division of AWL Transport, Never Sleep Designs, MAXXIS Tires, Elka Suspension, Dave Schrock of DCS Truck Repair, Greg Pafford of Pafford EMS, Aunt Linda, Corrosion Specialties, Six 5 Design, TDR, Hetrick Racing, Fourwerx Carbon and Titanium, State 8 Motorcycles, SSI Decals, Meyer Coating, Hinson Clutch Components, Precision Racing Products, Baldwin Motorsports, DASA, Yoshimura-R&D, Streamline Performance, Rath Racing, Carlton Harley Davidson, TAG, (Ronnie Higgerson is sponsored by Fasst Flexx Handlebars) CP Carrillo, Twenty7 Promotions, Weekend Warrior Motorsports and Mechanic Adam Zeleznikar.